Today we had three sessions with the elephants. First up we watched the four African elephants perform a routine including some soccer skills.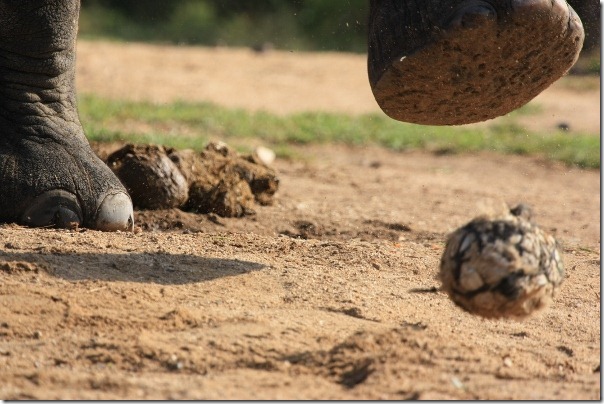 This was followed by a one hour long ride on the back elephants, John and I shared, which was very different to riding on the neck like in Thailand. We had a few pit-stops when the elephants found a favourite bush or something to dig at that they were particularly interested in.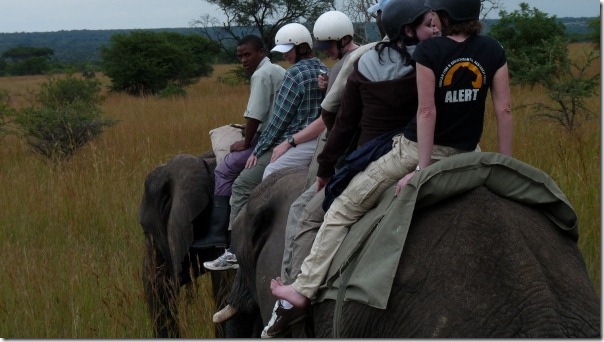 Elephants are awesome, these guys are only young and it looks like although they 3 females and 1 male they are too much like brothers and sisters now to breed. The plan maybe to bring in a prime bull.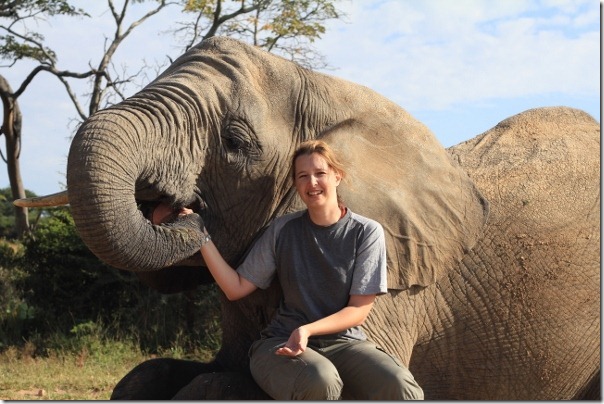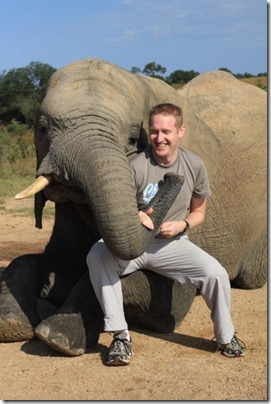 Our 3rd session of the day was our lion induction qualifying us to go on client walks as volunteers. We took out the MKs again but they were so different to the day before. It was quite hot and all they really wanted to do was find some shade and sleep rather than walk around. Leanne the Lion Manager took us through more in depth safety information and how to discipline lions.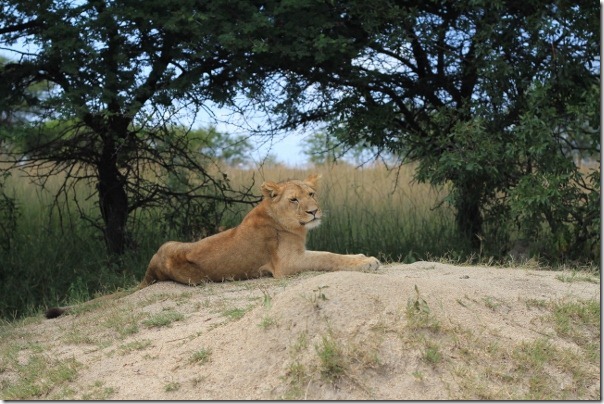 Last up was elephant herding where we follow the 4 elephants through the bush and generally direct them back to their Bomas for the night. These guys had fun finding bulbs and digging them out with their tusks and feet. As they got closer to the Bomas they really picked up the pace and the last km or so was more like a jog than a walk. They all headed straight for the troughs to fill their stomachs with hay, and left over vege scraps. I really enjoyed the last session as it was a leisurely stroll through the beautiful bush with the elephants.