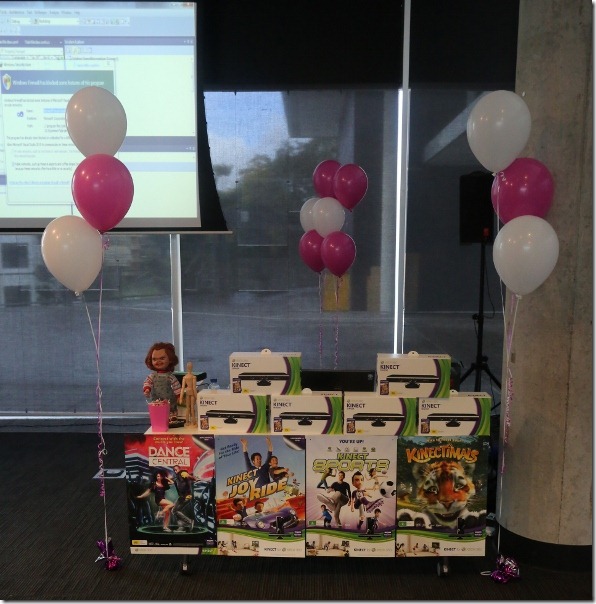 Technology Takes You Anywhere (TTYA) -  an event aimed at getting schoolgirls interested in IT was back again this year. This is the 4th year we've been involved with the event. This year the location moved to QUT Kelvin Grove and we wanted to show the girls how much fun the Kinect can be.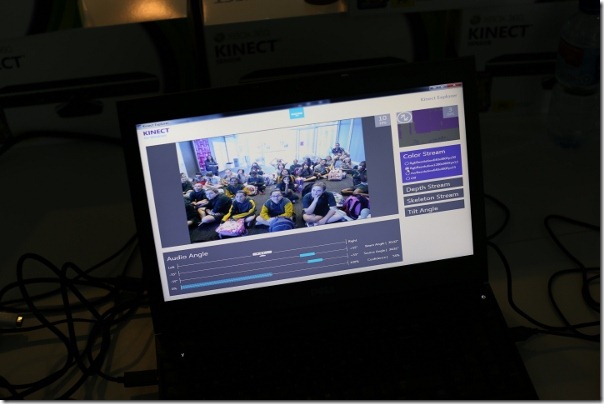 They loved seeing themselves just in the colour camera.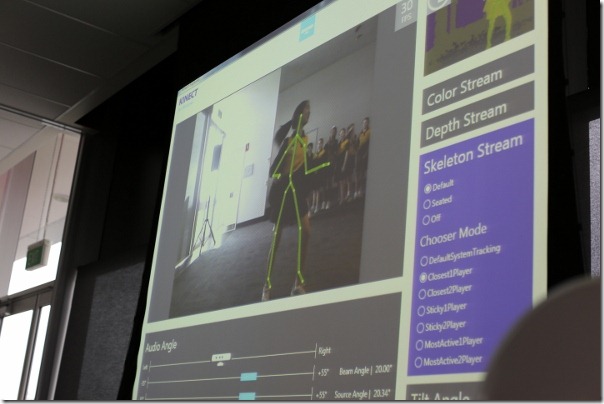 Had no shortage of volunteers to see their skeleton.
Had lots of good questions from the groups we had through. We got some interesting answers when I asked the difference between a doll (Chucky) and an artist manakin, the main one being – "One's scary and the other's not". A very good point. I also realised that showing the girls what a kinect looks like when you pull it apart probably needed a bit more thought…I might have a few angry parents when their children come home and take to their devices with a hammer!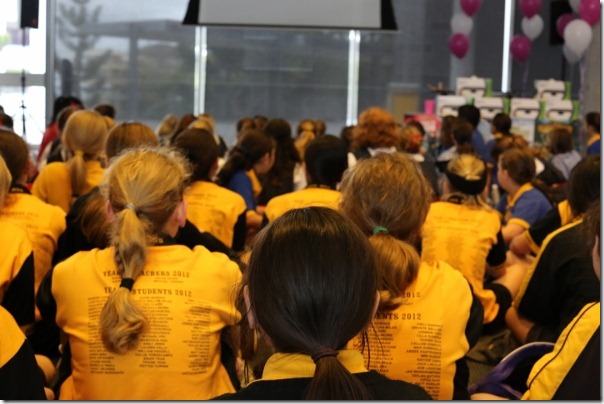 We finished off the day watching the short films the schools had submitted. They were quite entertaining. I think the girls had a great day out and I hope it sparks a few ideas in their heads for a future career. Thanks to the organisers who go to the effort to put on such a great event every year! Looking forward to 2013!