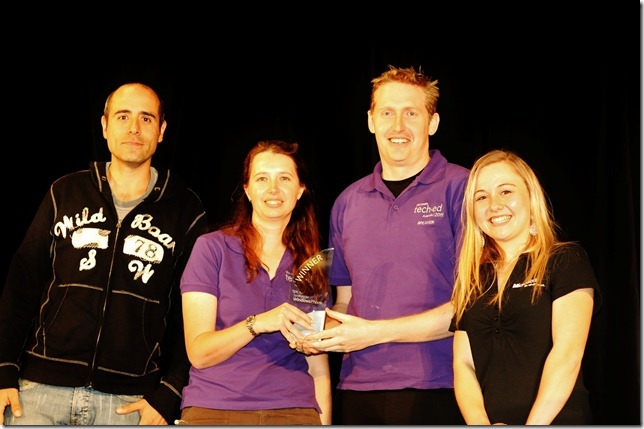 Last Wednesday, after months of really hard work, we presented our Spotlight competition entry to an audience of over 100 people including Microsoft staff, Government officials and of course Teched Australia attendees. We were up against some great competition with some really cool applications using government data.
The competition came down to audience vote at the end of the night, and we're excited to be able to say we WON!
As part of our prize we're off to BUILD next week and hopefully gain some knowledge on how to expand TransHub onto other devices/platforms in the near future.
We'd like to thank everyone who voted for us and all the people that came and spoke to us during the event about the application.
We'd also like to thank those that helped us test and make the application better.  We're taking feedback over at http://feedback.transhub.com so we can put in the features you think are most important.
TransHub Sydney can be downloaded at http://syd.transhub.com
We're currently looking for beta testers for TransHub Perth – so please get in contact at contact@transhub.com if you're in Perth, have  a WP7 and would like to test it out for a week for us. We'll put out announcement for other cities really soon aswell so stay tuned.
Lastly, a big thanks to Emily for her hard work during the program. She did a great job and came up with some great swag – Fruit Ninja shirts, Fruit Ninja Mango juice, and don't forget those awesome "spotlight"s