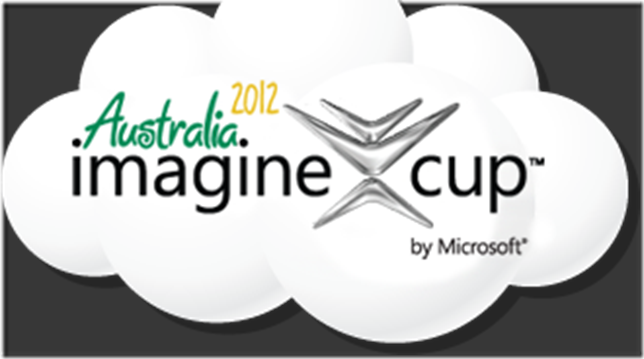 After being fortunate enough to be a Software Design Finalist Judge for Image Cup for the last 2 years, I've been invited to be part of the keynote and give a breakout session at the QUT Image Cup Smackdown Event 23rd November. If you aren't aware this years worldwide finals are going to be held in Australia! If you can't make the event and want to more about the competition itself, check out the main website http://www.imaginecup.com/.
Imagine Cup is the premier student technology competition in the world challenging students to create solutions for the worlds toughest problems.
Imagine Cup Smackdown brings students a prime opportunity to learn about Imagine Cup and learn from experts on what will assist you with solving those tough problems using technology!
Taking on the concept from the highly successful Smackdown 2010 event held at QUT last year, Imagine Cup Smackdown will showcase some of the latest technology and amazing demo's which will blow attendees away.
Imagine Cup Smackdown will not only hold a keynote event but will provide attendees the opportunity to deep dive into tracks including Software & Technology, Business and Design & UI.
See below for the confirmed awesome speakers of Imagine Cup Smackdown!
Lawrence Crumpton – Microsoft
Bronwen Zande – Soul Solutions
Ben Place – Microsoft
Danny Rowe – Microsoft
So when is it? Wednesday 23rd of November kicking off at 9am sharp
and where is it? QUT Gardens Point S Block Room 403
and how much? FREE
Register over here: http://icsmackdown.eventbrite.com/