While Bronwen is busy judging the students at the Microsoft Imagine Cup I've been out and about New York taking some photos.  The Rockefeller centre is my new favourite view over Manhattan and Central Park, with little to no queue and no glass to get in the way the only thing it was missing was the ability to take my tripod and gigapan. I'm not too unhappy, the view is amazing and it wasn't too crowded at the top.
From the bottom of the building you do get a sense this is a monster of a building.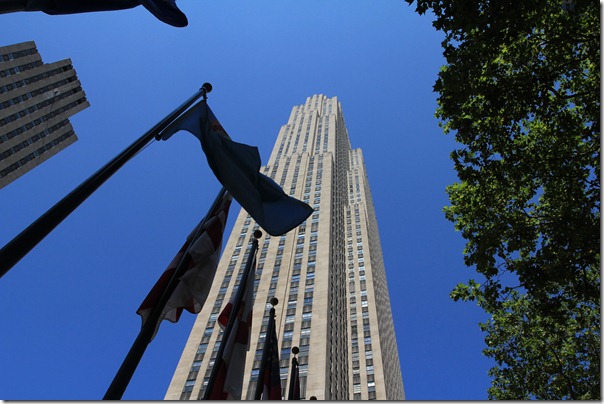 From the top the view is amazing! I really like the view north looking over central park. Without a tripod or gigapan I took 179 photos freehand at 200mm and this is the result, a 1 Gigapixel panorama powered by Photosynth:
The view south shows how dense New York is, the statue of liberty can be seen clearly on this gorgeous July day.