For our July Girl Geek Dinner we're heading to The Hutch Bistro at New Farm and we're fortunate to have Kay Lam-Beattie as our guest speaker.  So gather all of your legal/IT questions to ask Kay on the night!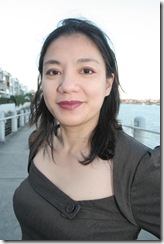 About Kay:
Kay graduated from QUT in 1992 with a Bachelor of Business (Accountancy) and an honours degree in Law. To obtain more specialised skills, Kay also completed a Masters in Law concentrating on the areas of intellectual property (IP) and IT-related legal issues, as well as a Graduate Certificate in IT.
Kay has been the principal of IDEALAW (and its predecessor Legal Capital Lawyers) since 2005.
Kay's broadly based academic qualifications places her in an ideal position not only to understand the intricacies of her specialist areas of IT and IP related law, but also technical IT and business issues. Kay also speaks conversational Japanese, having lived and worked in Japan for a number of years.
Who is invited?
If you are a geek and a girl or know of one who is willing to escort you then you are welcome and encouraged to come along. There is a technical focus with the intention of having fun and connecting with other women in IT.
Who pays for dinner?
This month is not sponsored so you will have to pay for your own dinner
Where + When
Date: Thursday 2nd July, 2009
Time: 7:00 pm
Where: The Hutch Bistro
75 Welsby Street, New Farm
http://www.thehutchbistro.com.au/food-wine.html