On the eve of our V1.1 release of DeepEarth I thought it would be interesting to show off some stats. First up the main page at codeplex is where we direct everyone to come and check it out, download the control and leave ideas and feedback.
What a difference releasing V1.0 made just before Christmas!
Next up is the Demo site we host for the project here in Australia.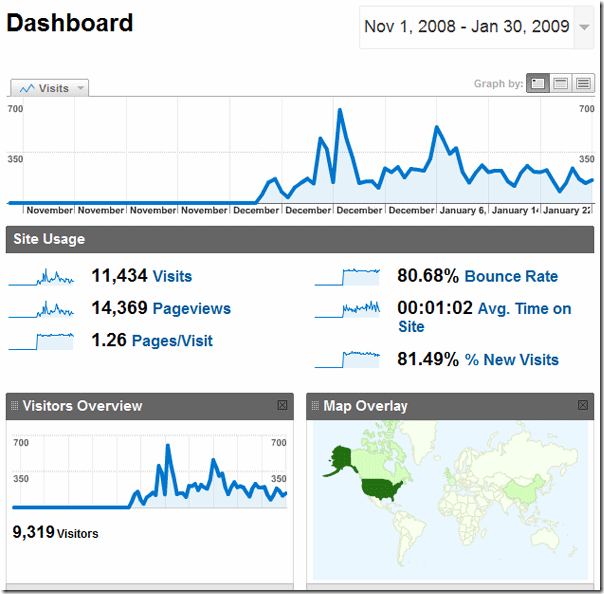 We only started collecting stats when we implemented the Virtual Earth client token for the staging service of the VE Web Service in December.
So, what impact does 14,000+ pageviews have on your transaction count? Well I have that too: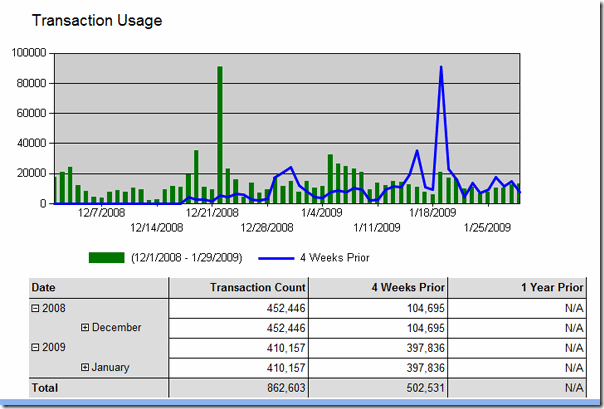 Not as shocking as some people predicted, only 60 transactions per person. A transaction is 8 tiles or a geocode request. One issue we have made clear to the Virtual Earth team is that the unique token we append to the Tile requests means that we miss out on cache hits on either return sessions or tiles from visits to other VE based applications. We understand that the activity has to be logged but is there a way to do it without bypassing the users cache.
What is the breakup of these transactions?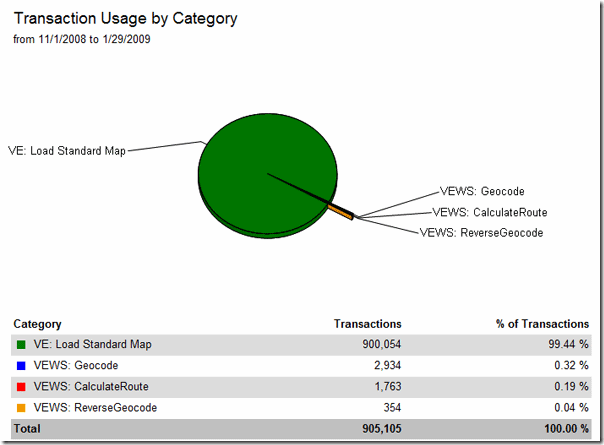 I guess we don't advertise the alt-click to Reverse Geocode very well 😉
For those interested, codeplex provides stats thanks to WebTrends, we use Google Analytics on our site and the "Virtual Earth Platform Customer Services" site, available for those with developer or production accounts, gives you detailed information on your VE usage.