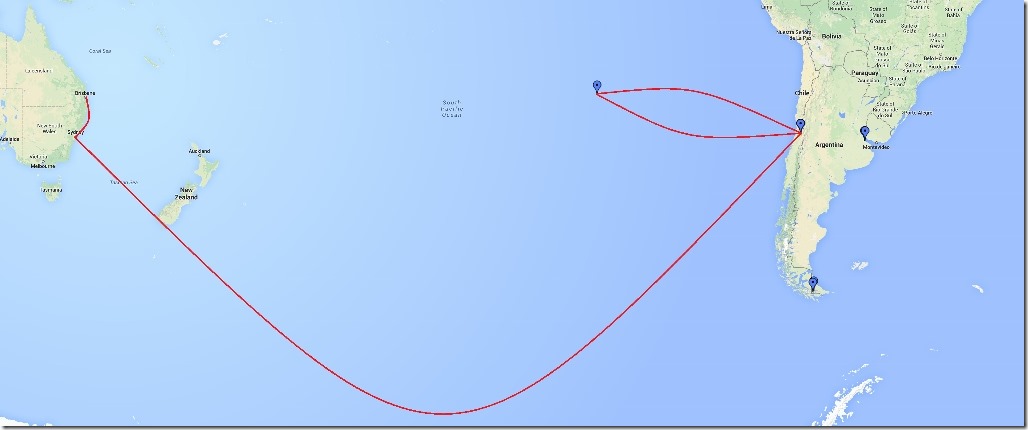 No sunrise for us this morning so a bit of a sleep-in.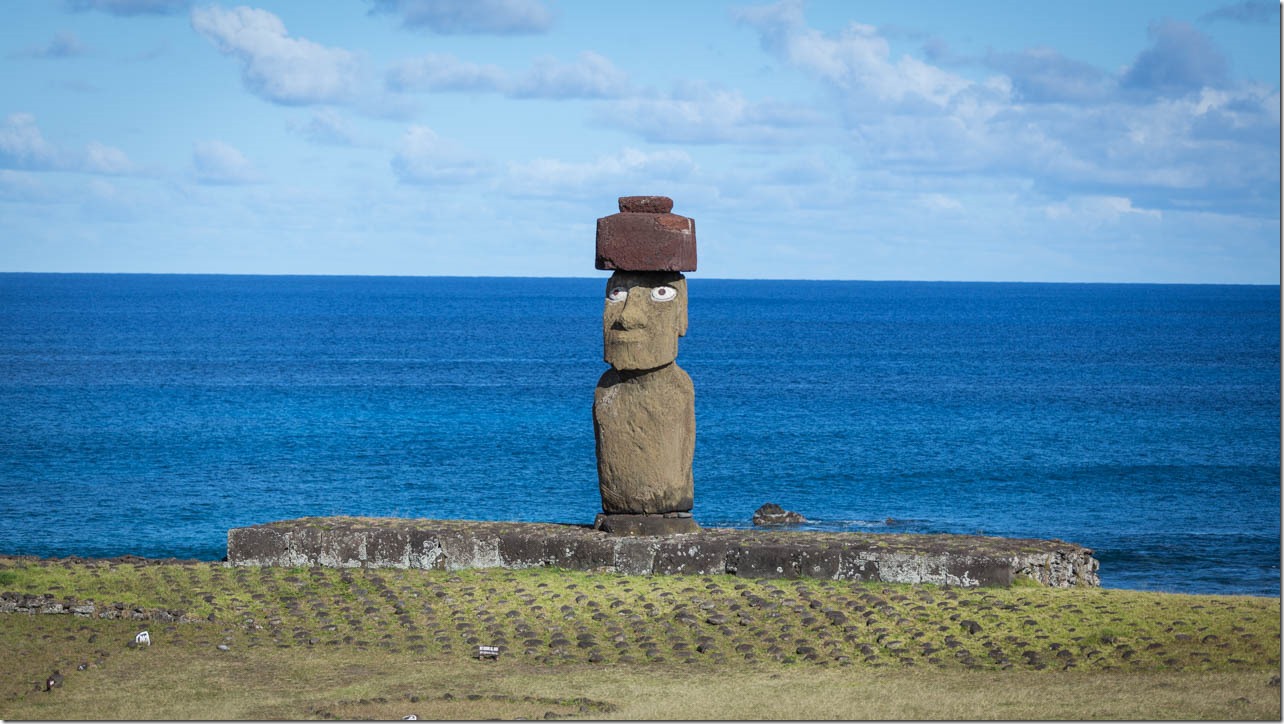 Spent the morning taking a few snaps at Tahai in the morning sun.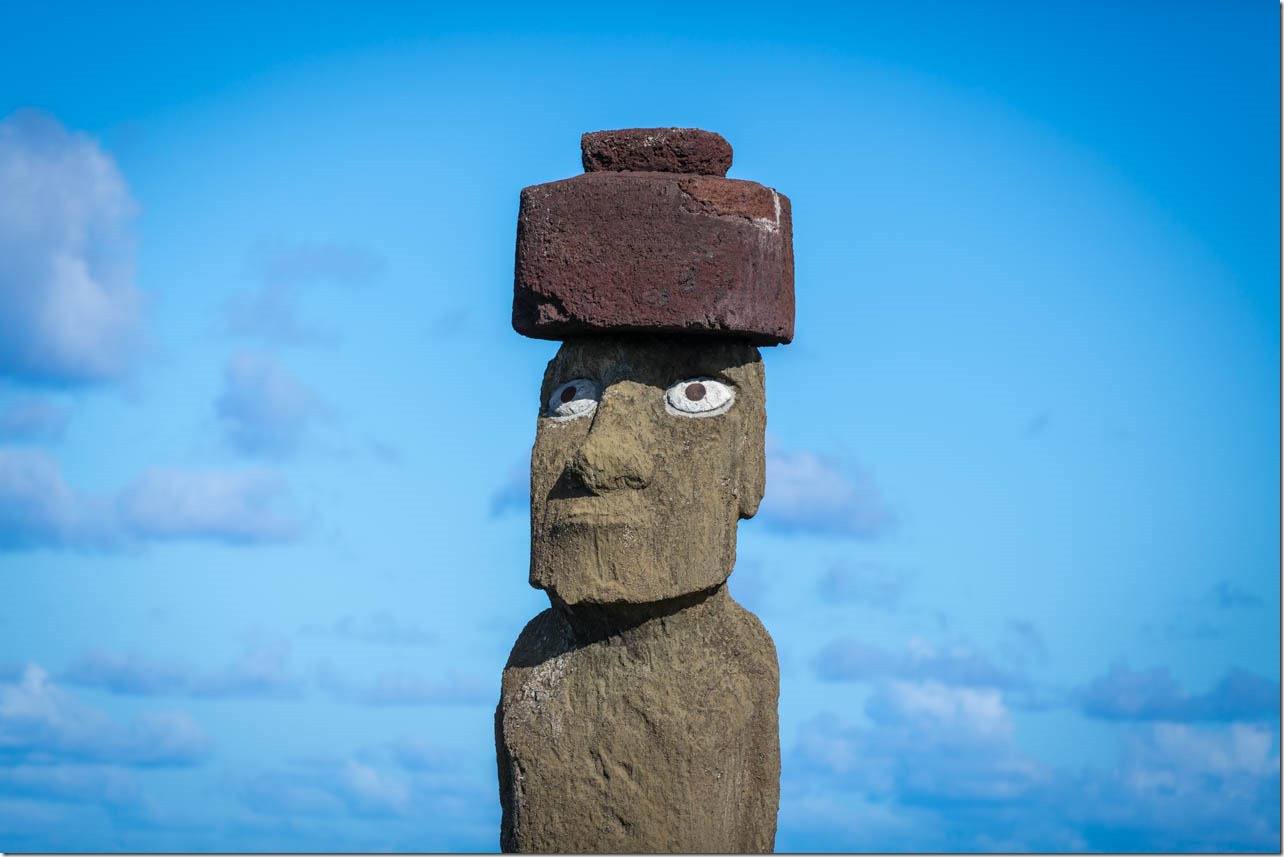 After carting our National Park ticket around this was the first day John left his behind and of course it's the day we get stopped and asked for it. The lady was very nice…maybe because I had mine and we looked honest?
This guy has fake eyes but are very cool and draw you in.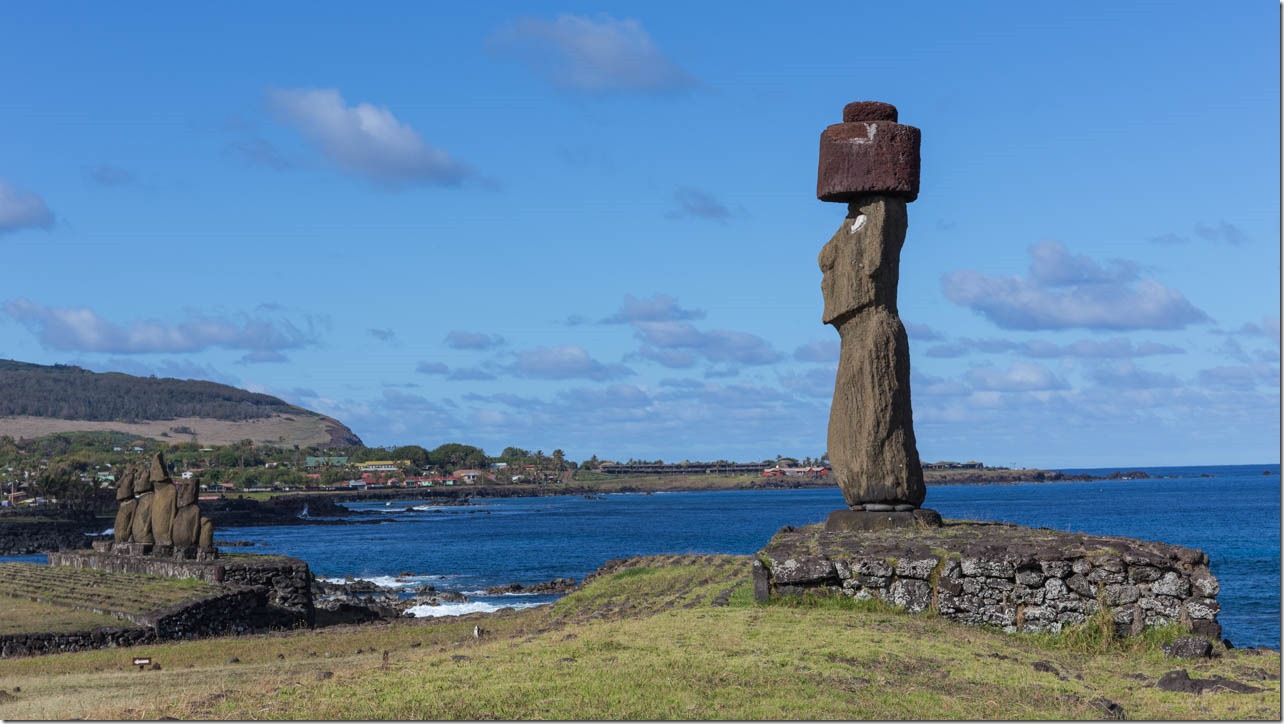 Such great light this morning we didn't even need a circular polariser to get the amazing blues in the sky.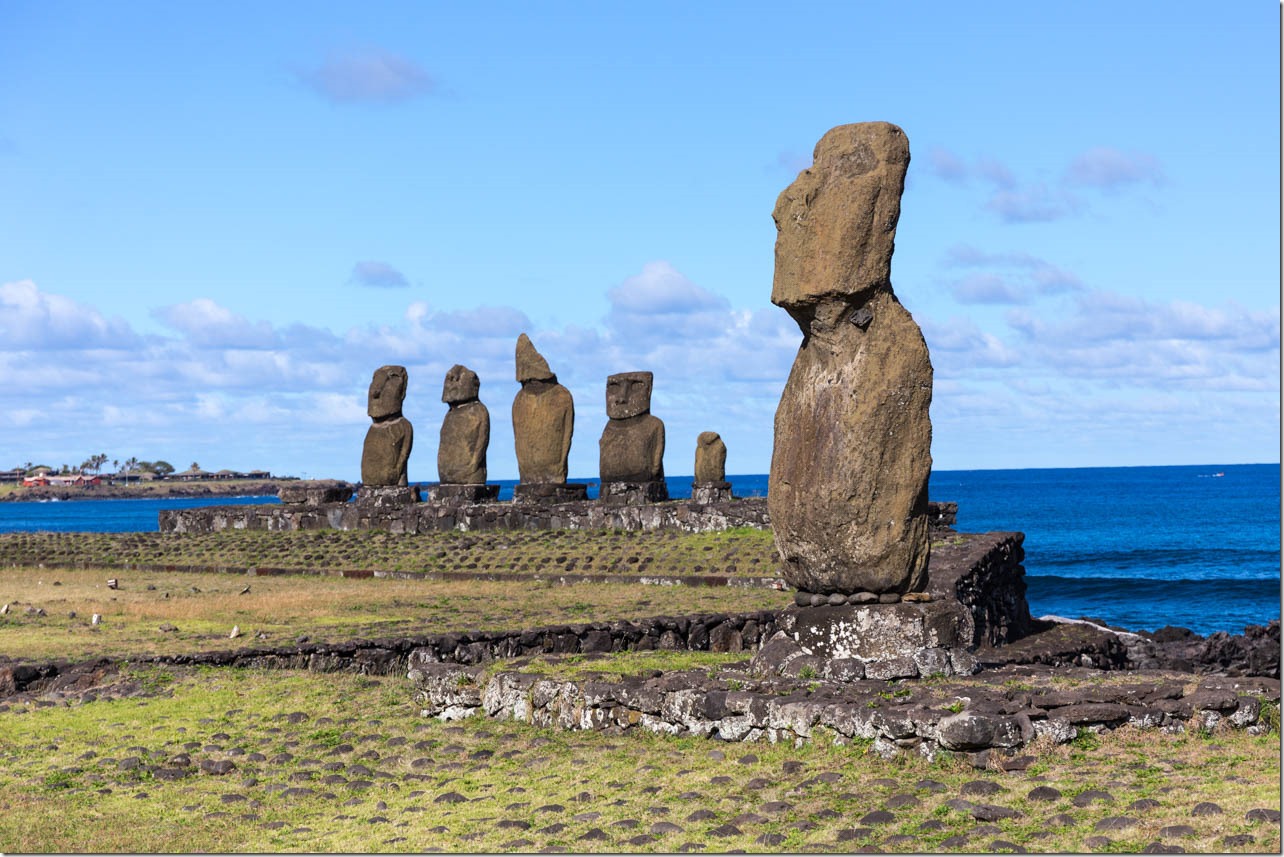 Had been disappointed with the souvenirs thus far and came across a stand with some beautiful carved works. Nearly fell over when we found out the price of them was $1,500 US! Guess I know why they looked nice.
Filled up our little Jimmy at the petrol station – the only one in town so no need to advertise prices. It wasn't too bad with petrol being about $1.60 /litre.
Then it was off to the airport and our flight had been delayed an hour. After going through security we heard our name over the PA. Our seats had been changed…..to business…woo hoo!
Easter Island was an awesome side trip, would definitely recommend it.
Wow – what a difference lay flat beds and decent food makes to a 5hr flight. I got off that plane feeling great. Thank you LAN.
Made it to our little apartment for the next couple of days and just made it to the corner store before it closed. We have internet that has a decent speed now (ie doesn't take me 1 hr to upload 1 blog post) which will be much better for checking emails.