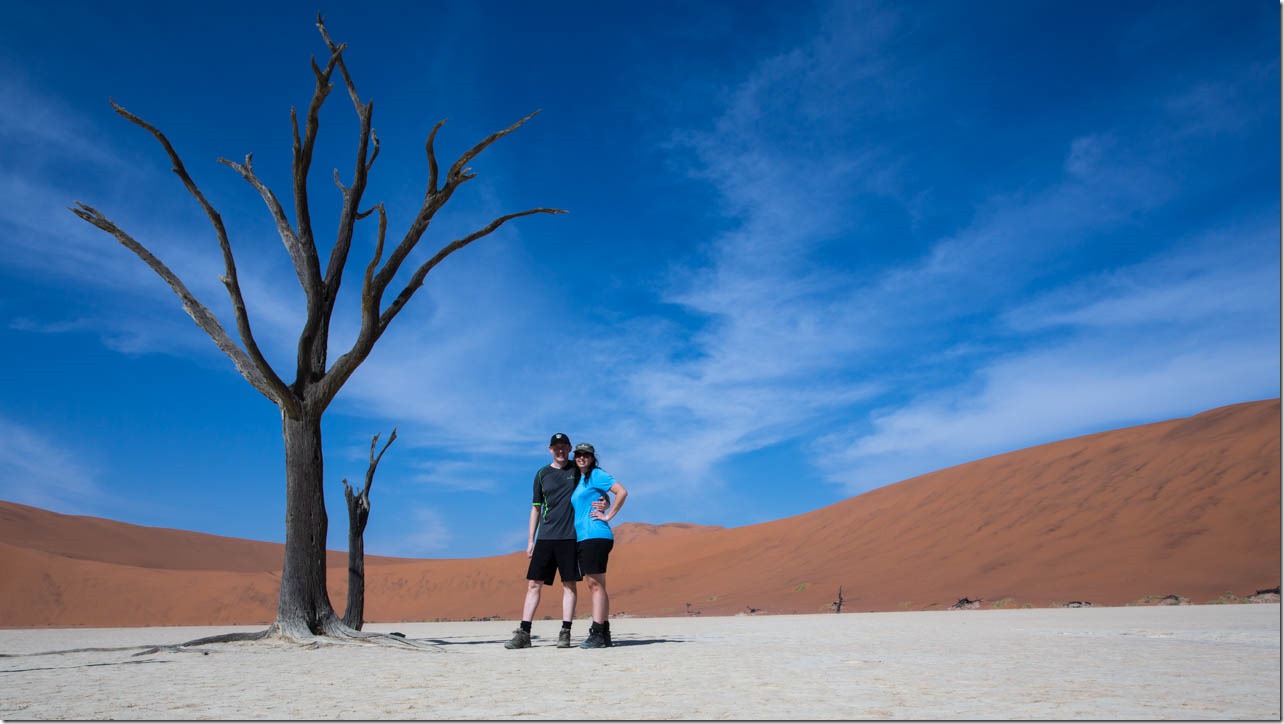 Another early start so we can get to the gate at Sesriem for opening. It's about 45 min drive from our accommodation and boy is it dusty this morning. All you can see is a line of dust as everyone converges on the gate. The dust is so fine you can see it coming into the car through the door seals and just floating around the car.
We arrive at the gate just before 7 and aren't too far down the queue. Through the gate and to reception to grab our permit 170 Namibian dollars for 2 adults and a car. Fun thing to keep an eye on here is when you get change (which seems rare) that we've been separating the Rand and the Namibian dollars as we can only use the Namibian here. You tend to get a mismash of currencies in change.
Then we're off to the dunes another 80k drive to Sossusvlei. Suddenly it becomes a bitumen road – woohoo. I can't imagine what this would be like on the roads we've just come from.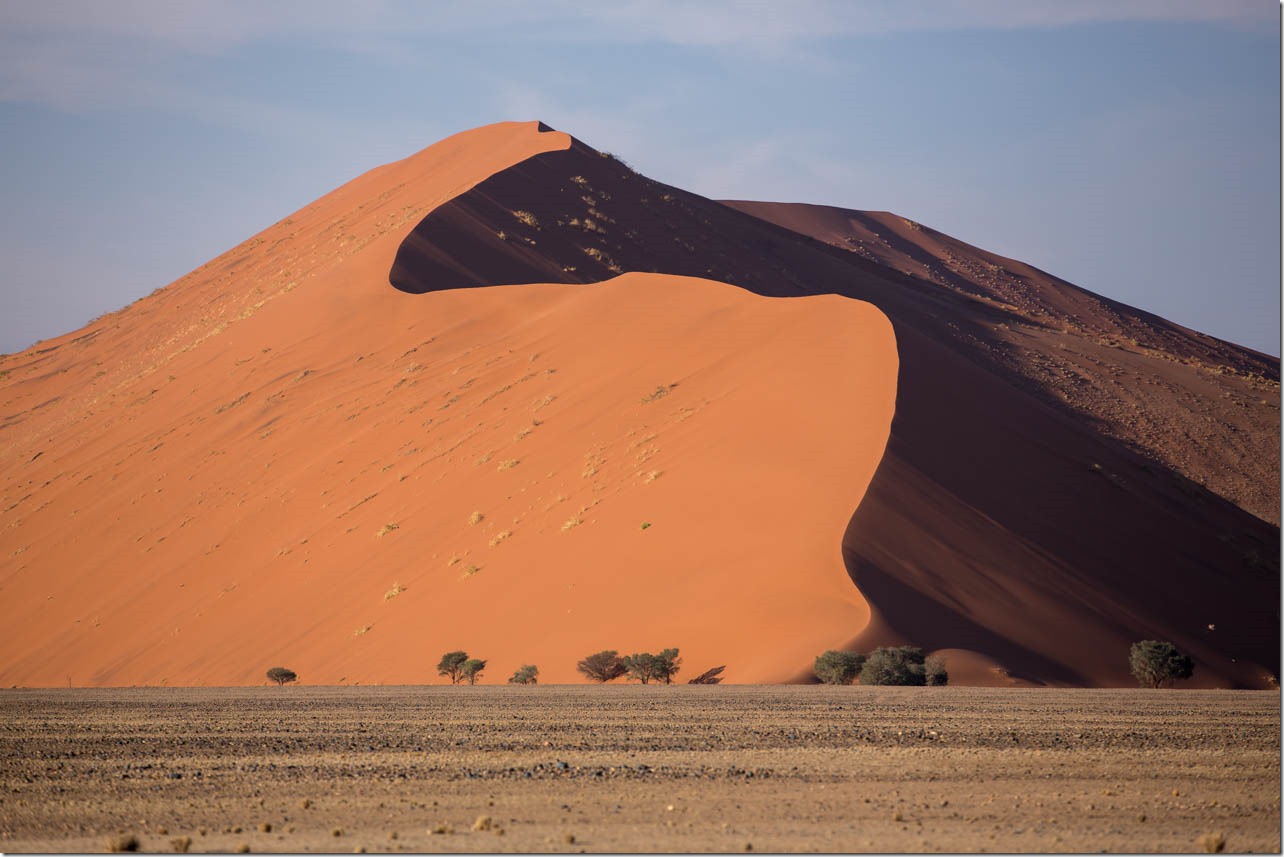 The red in the dunes is perfectly lit up by the sun at this time of the morning. You get a beautiful shadow on the opposite side of the dune as it snakes into the sky.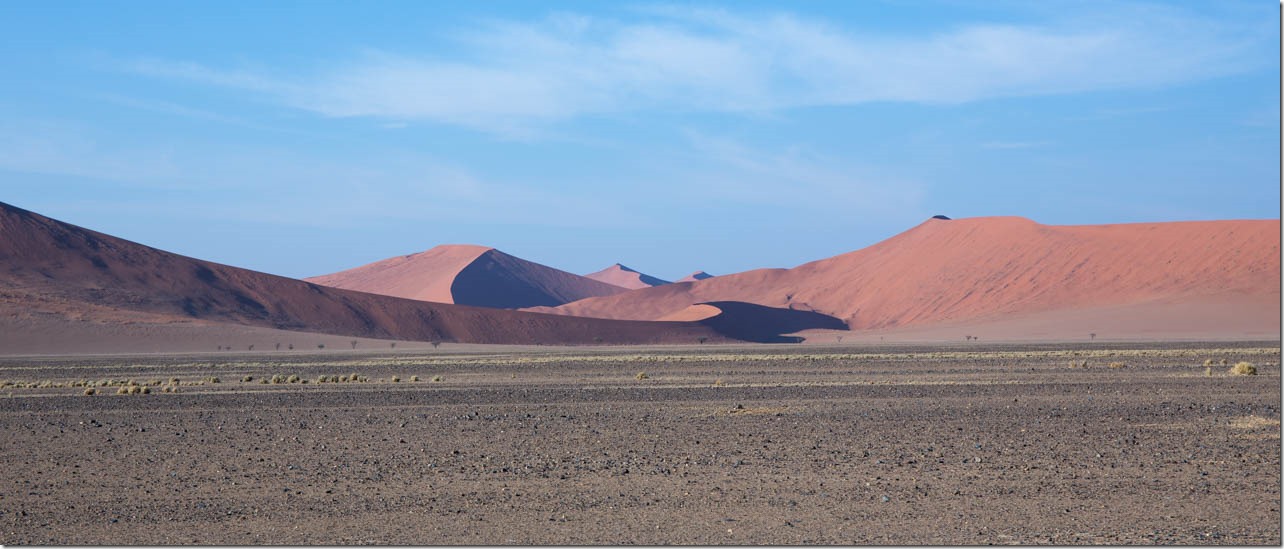 We get to the end of the 2WD track and we opt to walk the next 5k rather than pay for the shuttle.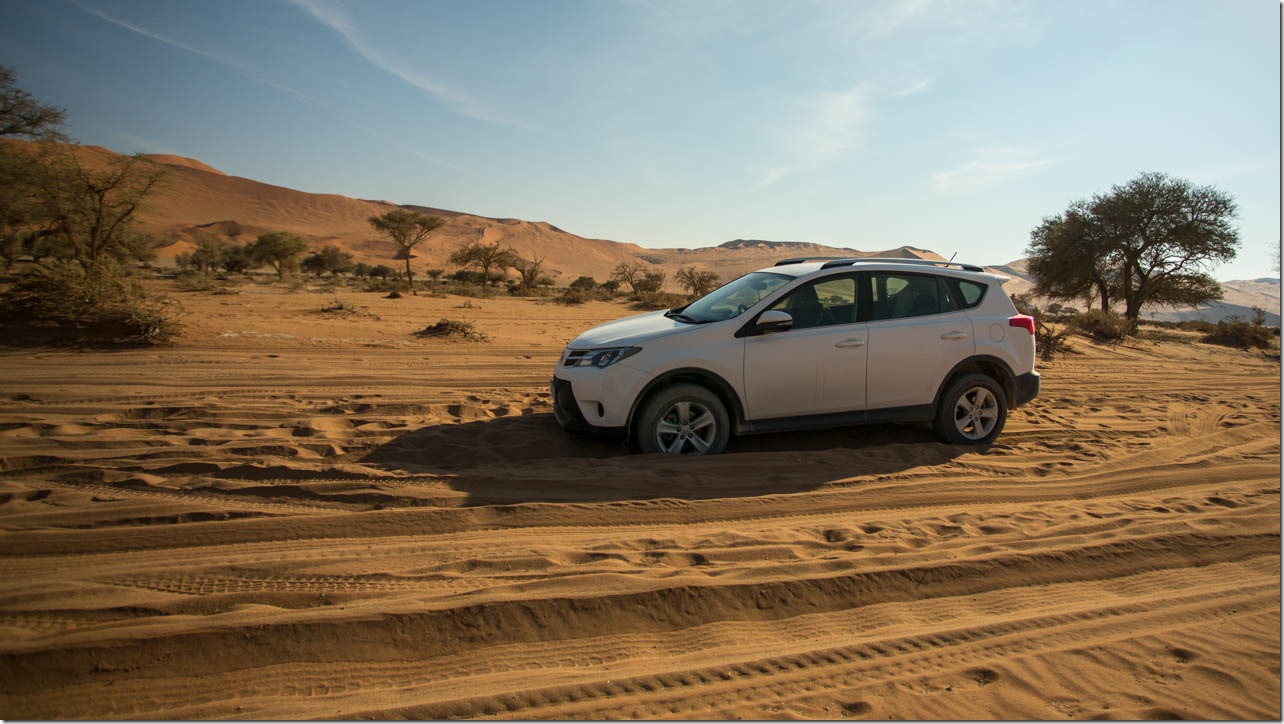 Not 10m in there's an identical car to ours who tried to go a bit further and got bogged in the sand. Oops.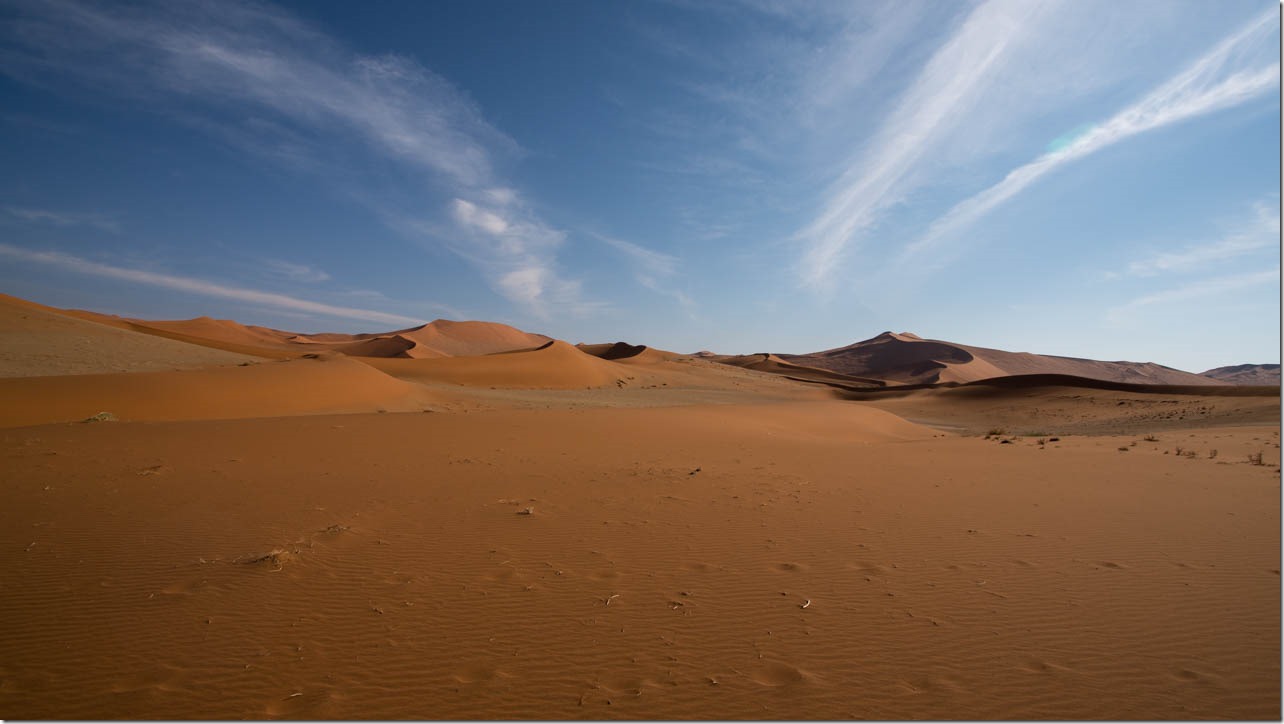 We wander through the dunes and it's so quiet and peaceful as everyone else has opted for the car.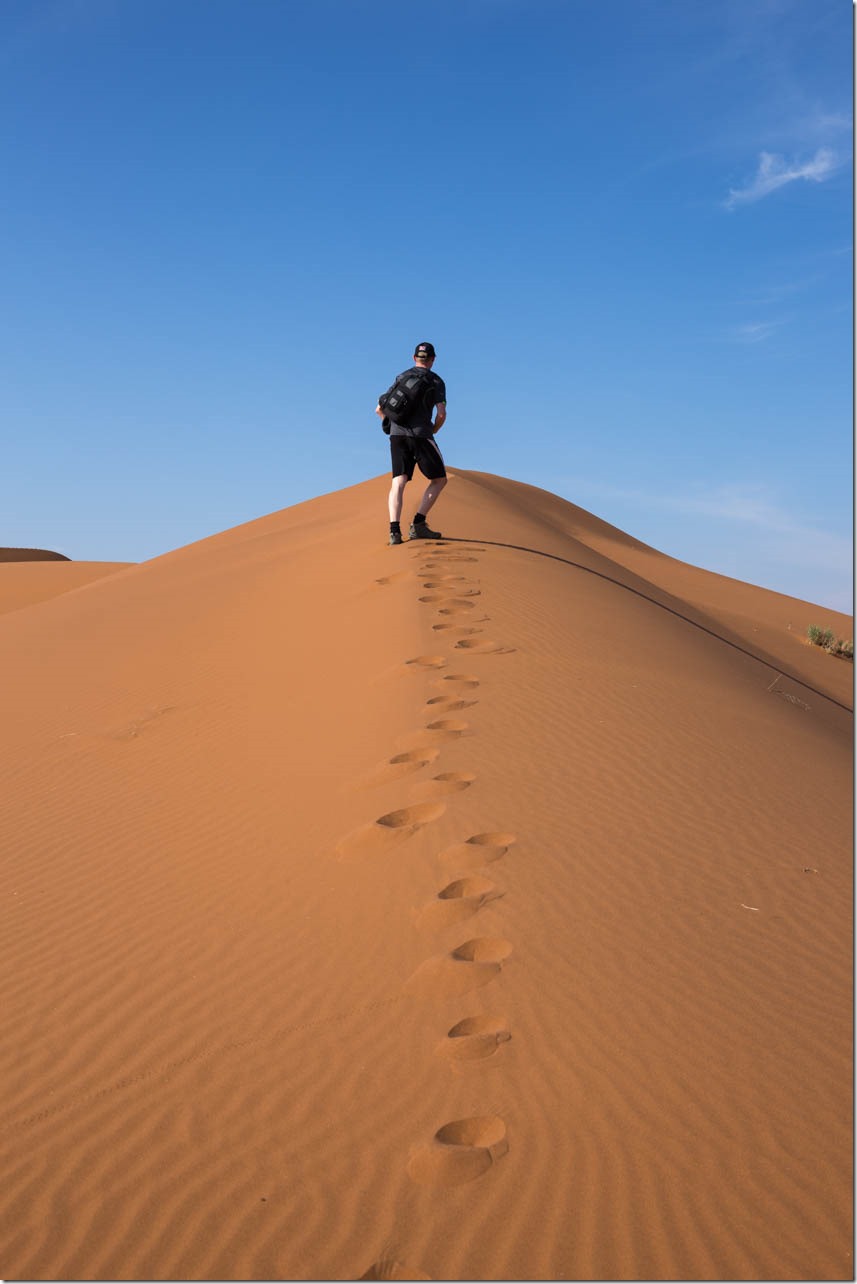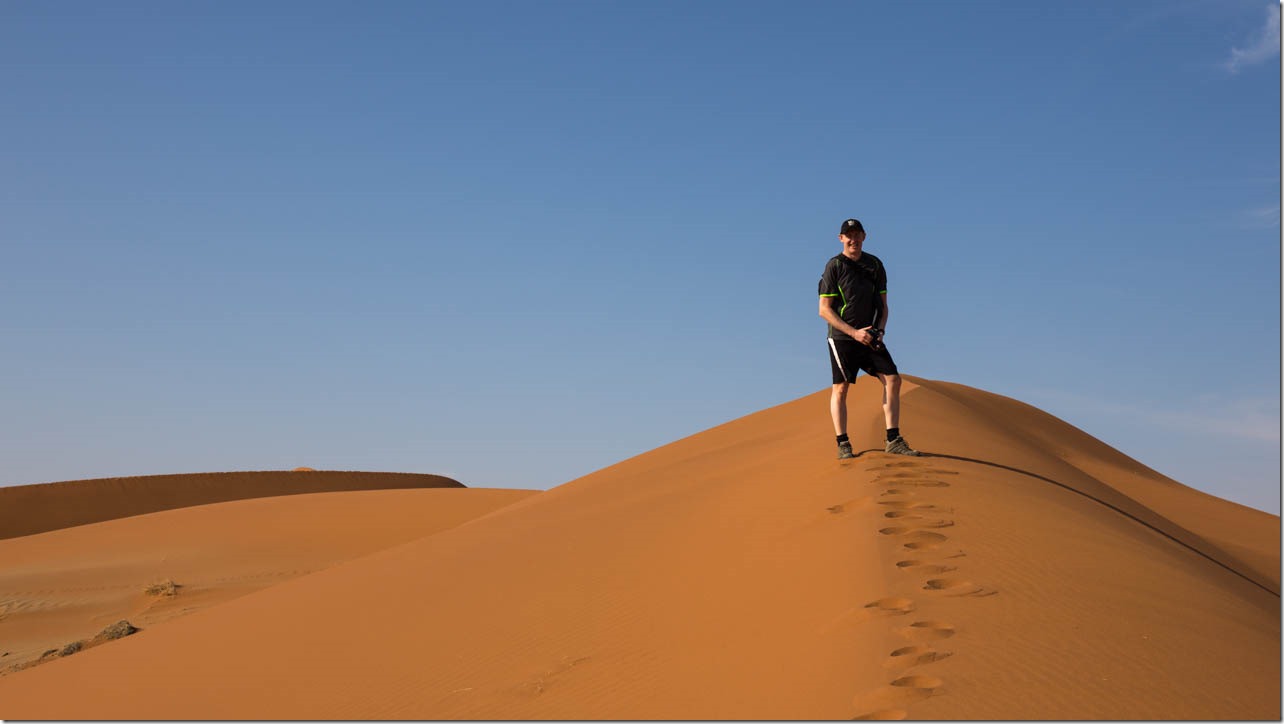 We get to pick a few dunes without footsteps for the day and view over the area.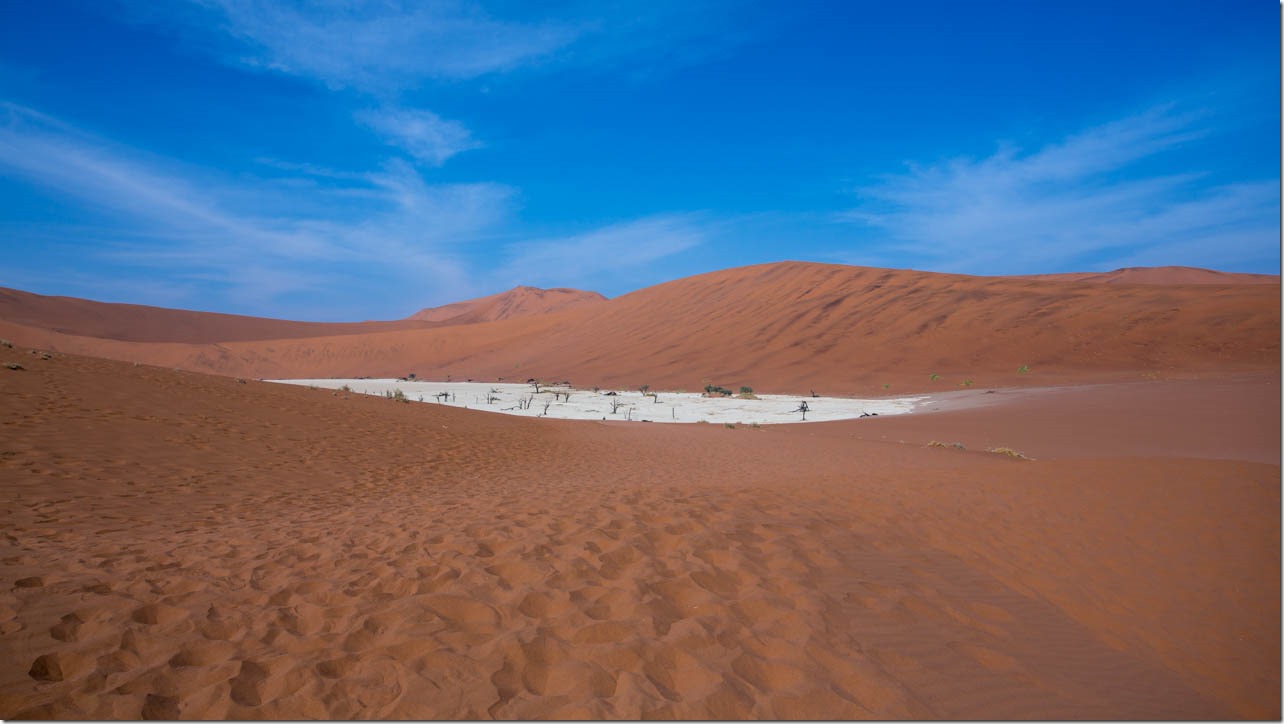 We arrive at the place I've been aiming for Deadvlei. A pan of hardened sand with dead trees, line with red dunes and a blue sky.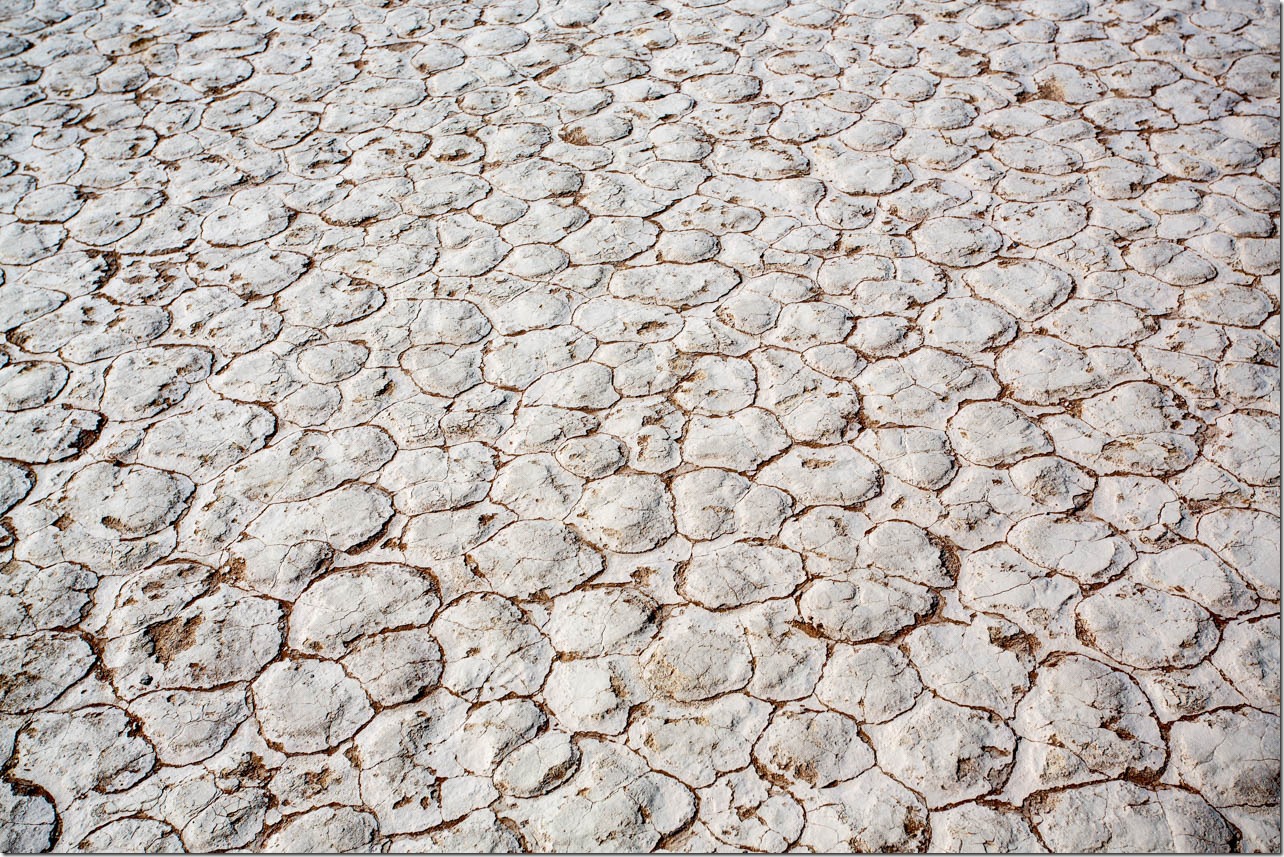 It makes for a stunning landscape.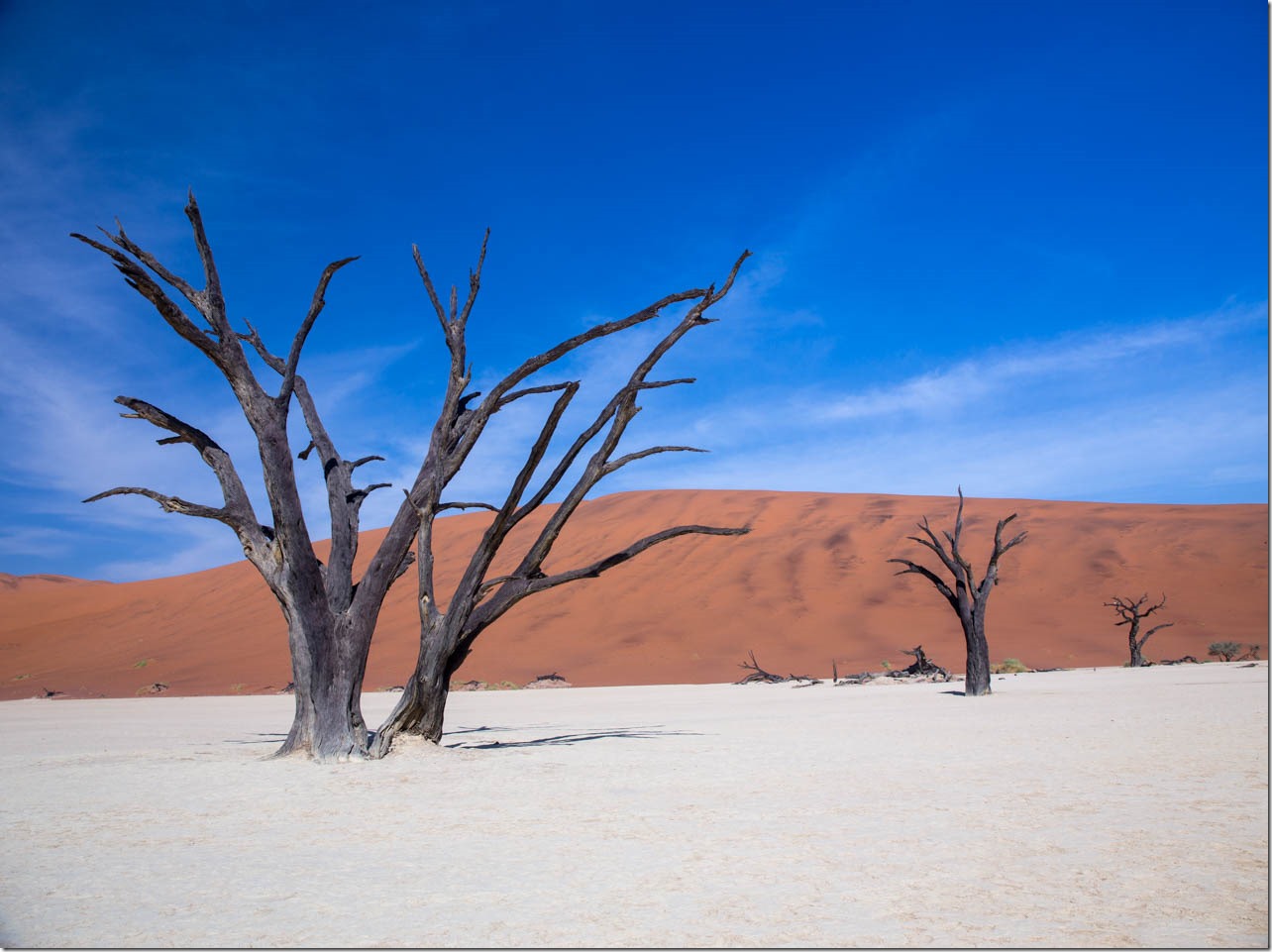 We wander round snapping pictures for awhile and then head back.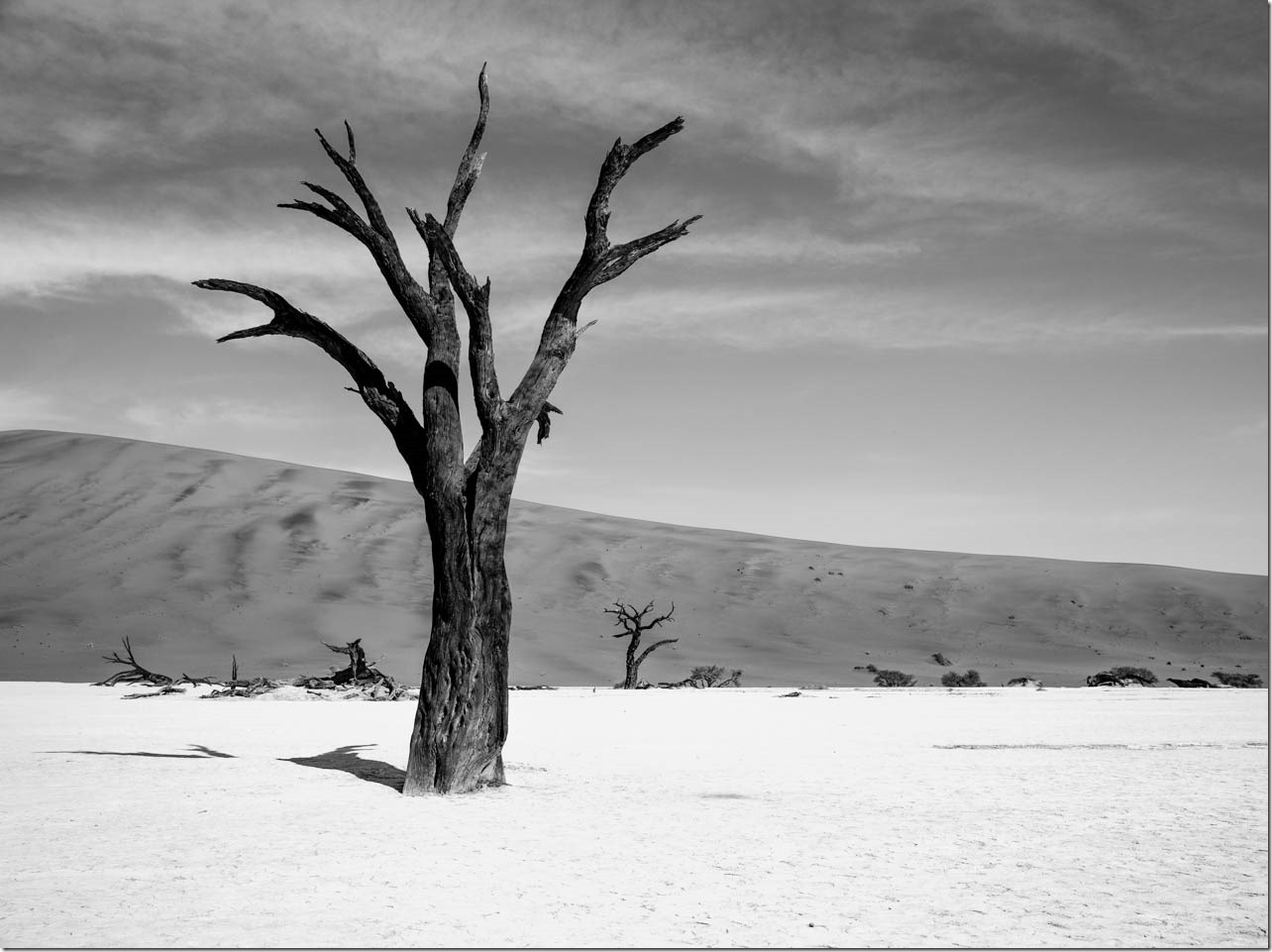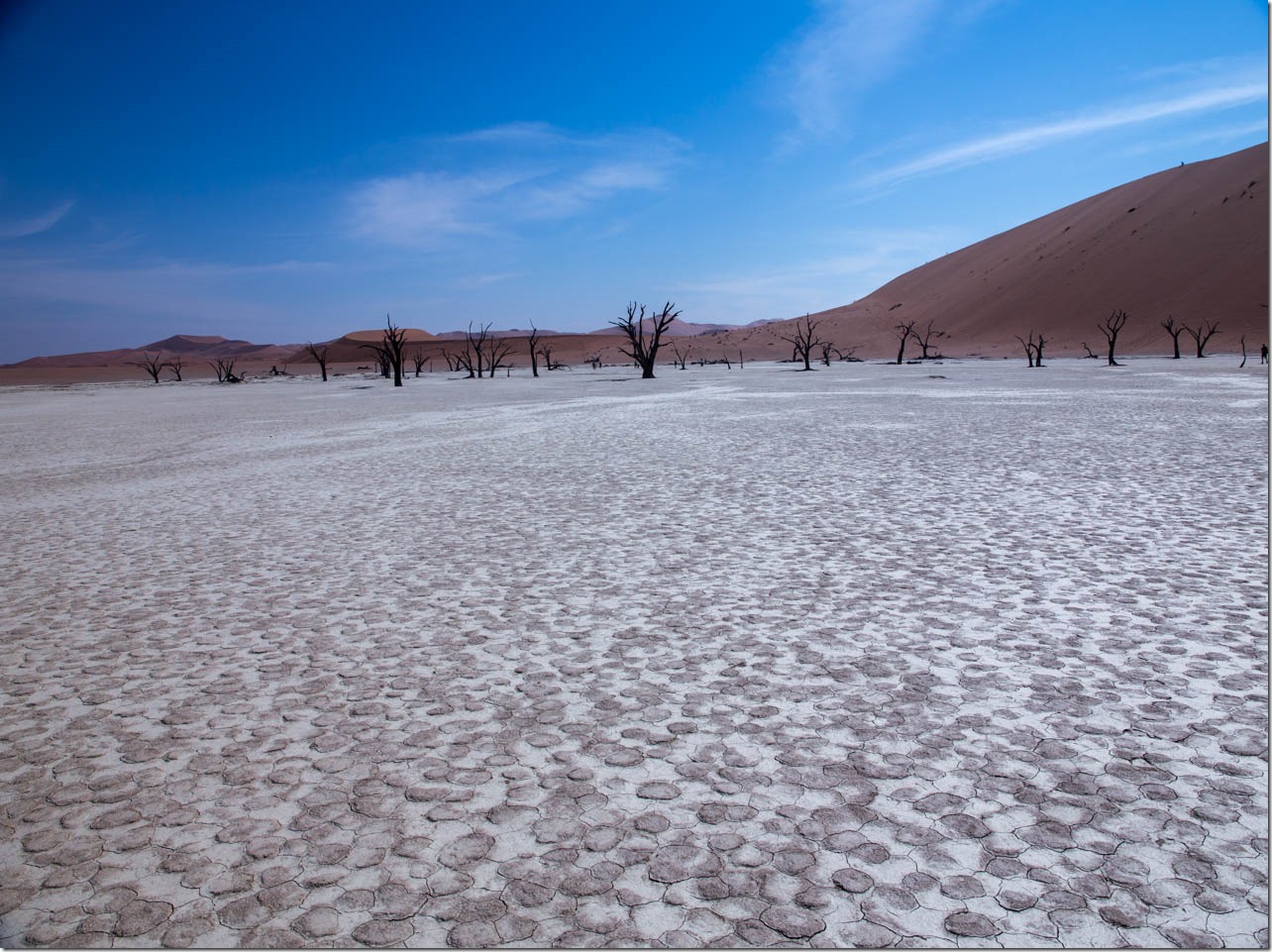 The light is only good here in the morning and it's starting to get quite warm. We opt for the shuttle back 110 for 2 one way – worth it in the heat. Then we drive back to the main camp/town for lunch.
Just before we head back to camp John suggests checking our phone signal on our other sim and we have coverage. So a little sit in the carpark surfing the web with our data. I bought a $45 Lumia 535 just before we left so I could use it for data and as a cheap GPS and it's working out pretty well so far.