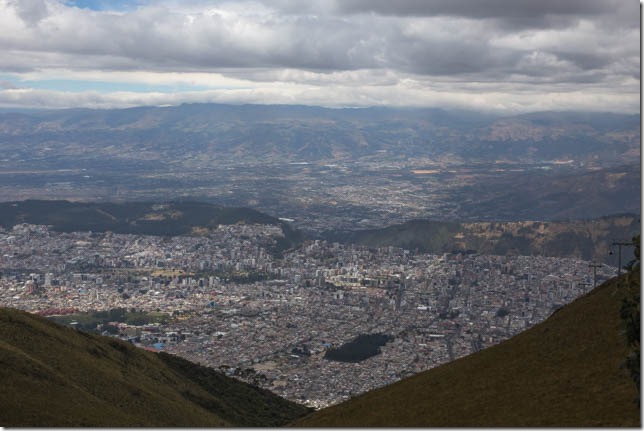 This morning we were feeling a bit drained from 3 days being tossed around a 4WD and we had a big journey ahead so we slept in, found the 24h House channel and generally chilled. In the afternoon we said good-bye to Quito and started our 24hr journey to San Pedro de Atacama.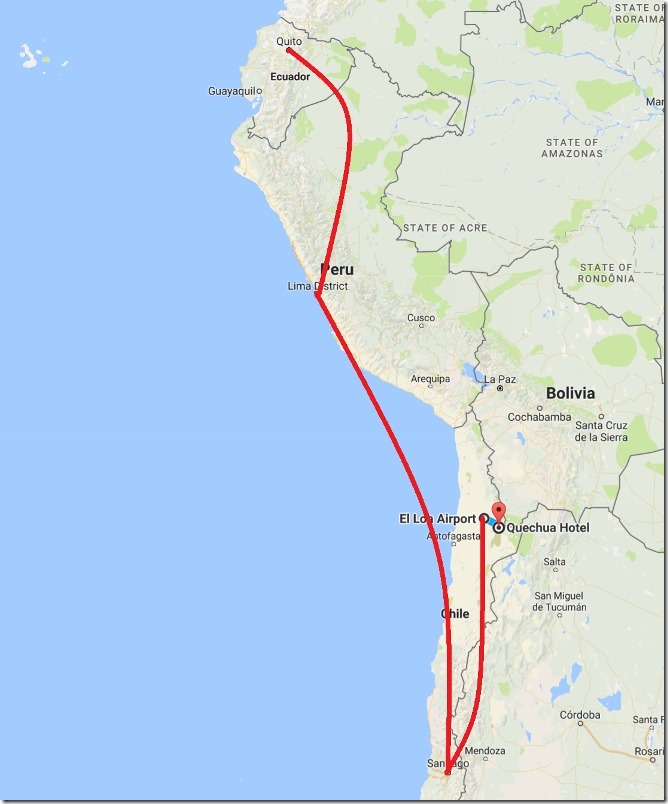 We started with a 1hr drive to the airport, then flight 6,7 and 8 of our trip. Quito to Lima, a 1hr or so wait in Lima then Lima to Santiago where we had 6hr wait. We found the domestic lounge and made use of their comfy seats and I fell asleep. Then Santiago to Calama. There's literally nothing in this town other than the airport and a giant minesite.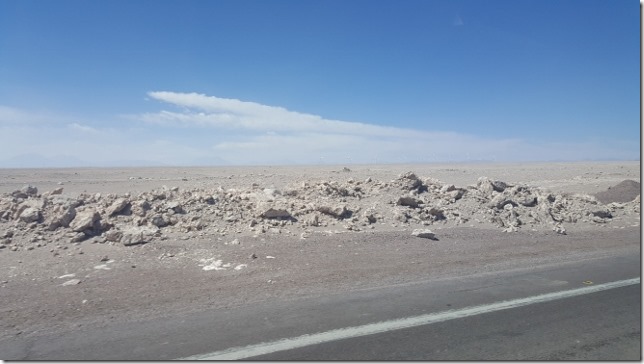 So then a 1hr shuttle bus to San Pedro.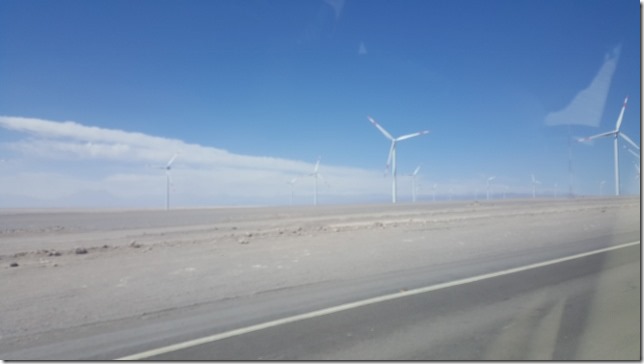 Looks like a few renewable projects going on also as we passed a big solar farm and then a bunch of wind turbines. Checked into our hotel and found a place to hire some bikes and booked a Sunday tour. Not too shabby on hardly any sleep.