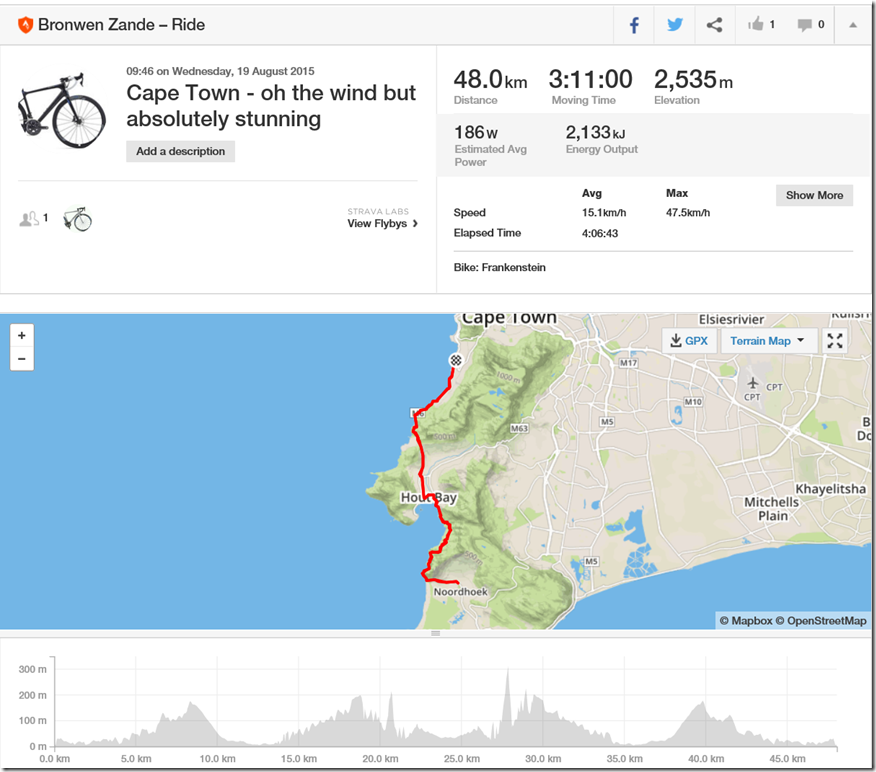 This morning we got a bit of a "sleep in" as we were getting picked up at 9;30 to go for a cycle along the Cape Town Coast. After being stuck in the car for a week and off the bike for 2 it was good to get out for a ride.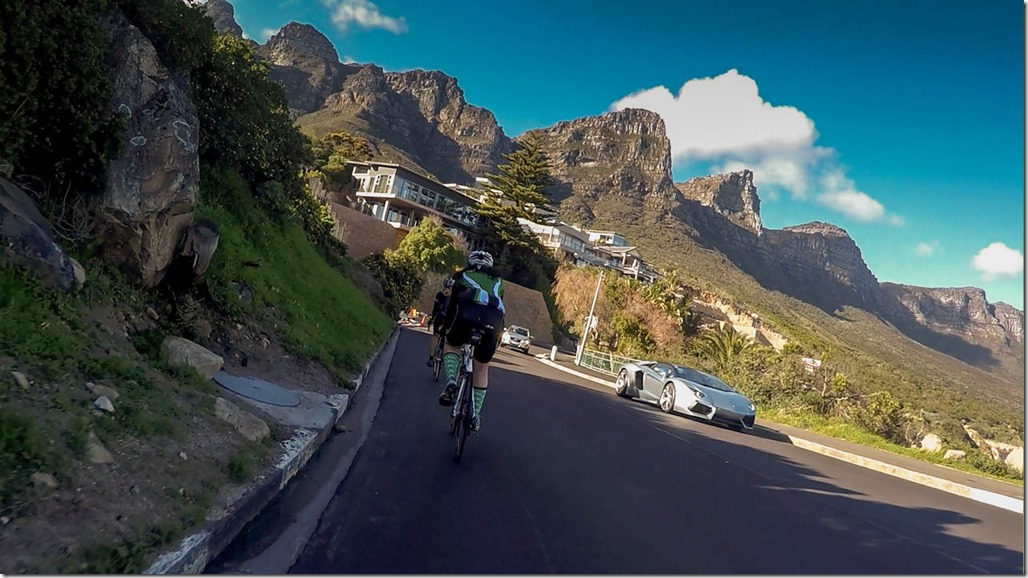 It took me awhile to talk myself into signing up for this ride…firstly cars – Then one of the nice Chicks Who Ride Bikes ladies pointed out I ride in Australia….and if I can handle that, anywhere else in the road is a breeze. Secondly hills – I looked at the elevation profile and almost died. But I figured the worst that could happen is we have to turn around early or I walk my bike a long way.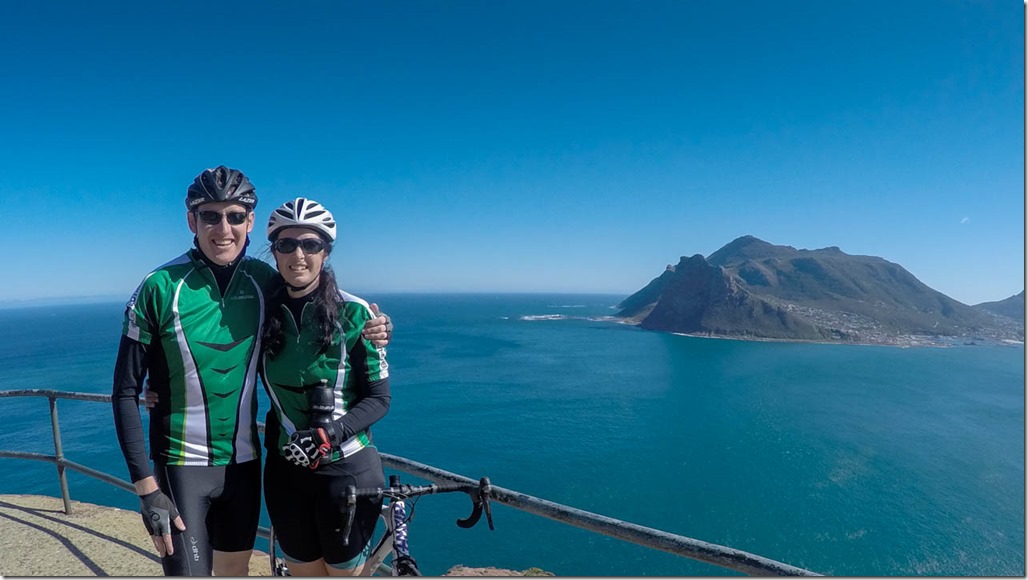 I'd stumbled across iRideAfrica and what drew me to them was the fact they did a guided road ride, on proper road bikes. It was a bit different for me as I went from a cheap flat bar to a nice road bike so having "normal brakes" instead of disc and "normal gears" instead of Di2 took a bit to get used to. My takeaway is I'm glad I bought a bike with disc brakes and will never, ever go back. The Di2 is nice but not as big a difference as the brakes.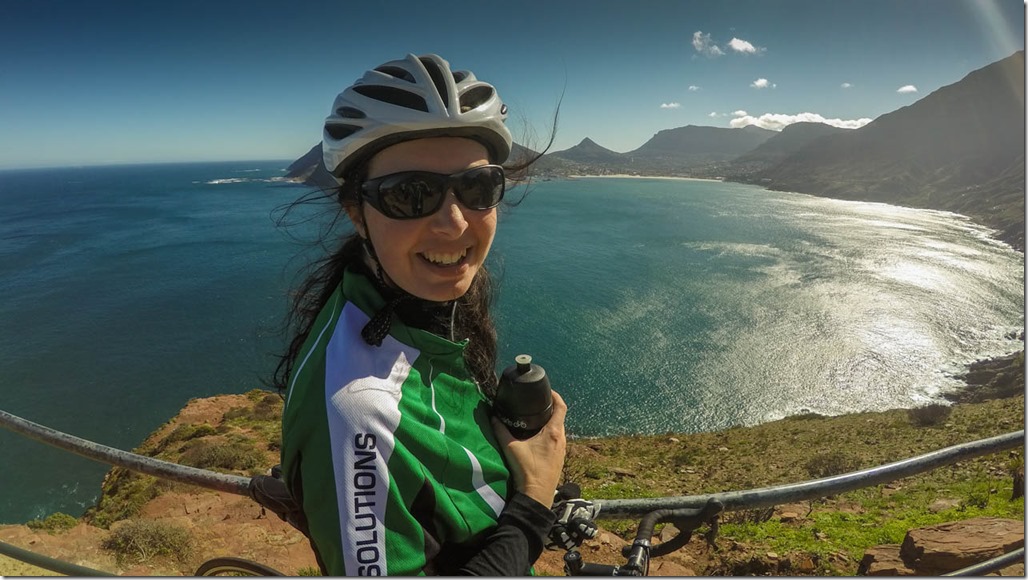 We did about 50k and it was hilly! Lots of constant uphill but it was really worth it. The headwind was brutal at times but the view along the road was amazing. We made it to Noorhoek and had a nice coffee and apple struddle stop before heading back. Last big hill and it was hot, long and unrelenting. My guide was kind enough to give me a bit of a push up the last bit
.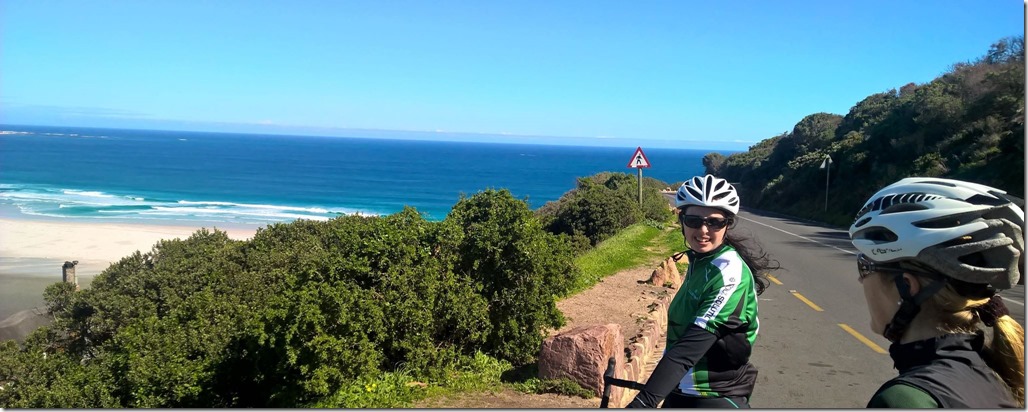 Back to our hotel and checked Table Mountain – the cable car is closed due to wind and visibility 0 due to cloud – bummer. So a relaxed afternoon grabbing some "lunchner" and snacks for the next few days of driving.