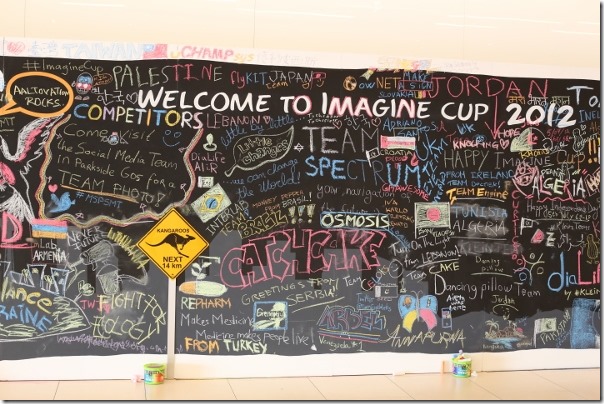 Today was another big day for the competitors and judges. Round 2 meant seeing 3 teams twice in the same day. First up was the normal presentation round where students pitched their solution to a  team of 6 judges. The afternoon was a new judging item added this year where the students spent 15 minutes presenting/demoing their solution at their showcase booth to the same set of judges and then had 15 mins of questions from the judges.
I really liked this addition as you get to see a lot more detail and spend more time with the students. I think the environment made them a bit more relaxed with us standing around asking questions rather than looking very authoritative behind a desk. All 3 projects I saw today were really awesome, but unfortunately none of them made it to the top 6.
Looking forward to seeing the top 6 present tomorrow: Taiwan, Ukraine, Japan, New Zealand, Portugal and Greece. Good luck guys!