Last night Stephan took us to a drive to the house that's being built and it really has a nice view over the river. Was good to get out for a little bit after a short day at the enclosures.
This morning we headed off to my first day at the Orphanage. Spent a few hours slashing with a really weird tool that I was useless at using. The guys call it a slasher…aptly named. Then I sorted through 3 bags of rotten guavas. It brought back memories of picking up rotten guavas at home when we were kids..they really do smell.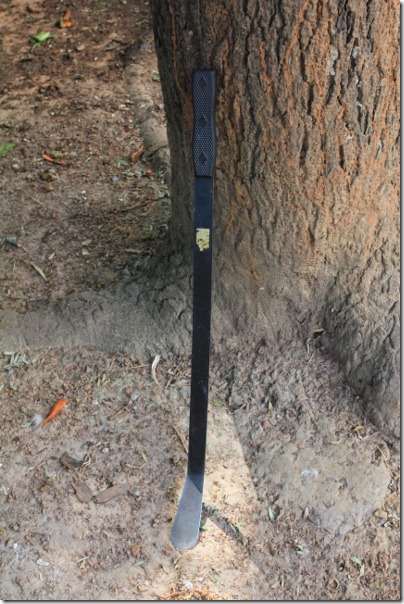 Got a chance to take a few pictures of some of the chimps at the orphanage before too many guests arrived. Toto to me looks so much like an old man.
Started entertaining ourselves as they guys were too busy handling visitors to deal with us, so went and looked at the view from the top of the bachelor cage. Apparently they're going to be letting these guys out into the enclosure for the first time in 6 years next week.