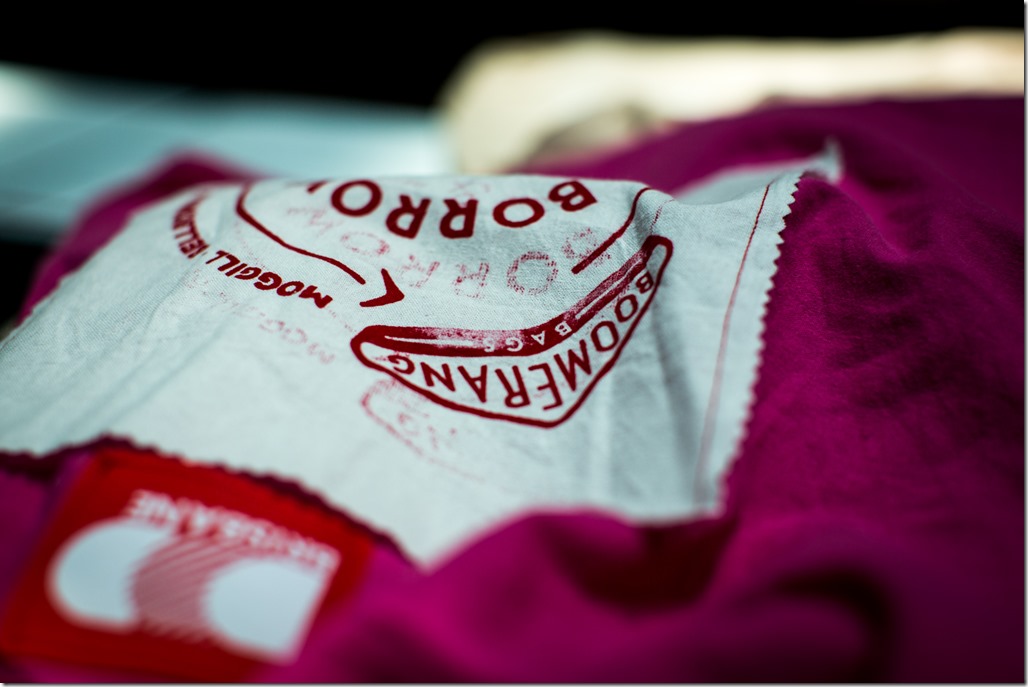 Saturday 1st December we kicked off our 8th DDD Brisbane.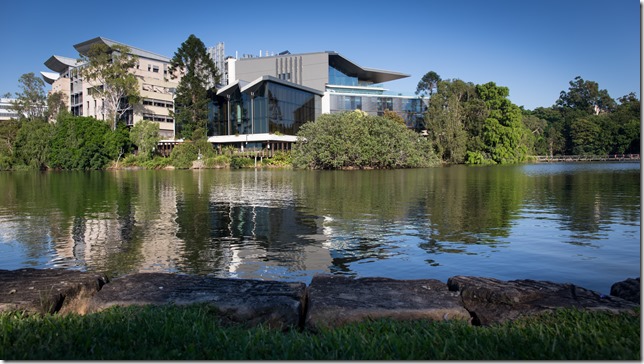 We arrived bright and early for the 3rd year at the beautiful University Campus in the Advanced Engineering Building.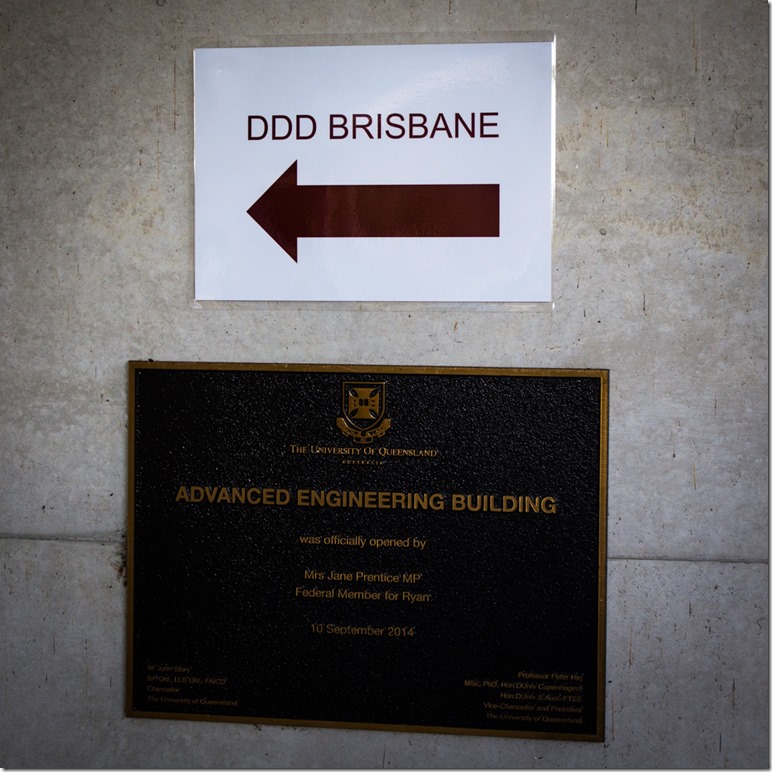 The coffee team arrived early to caffeinate our volunteers and early attendees.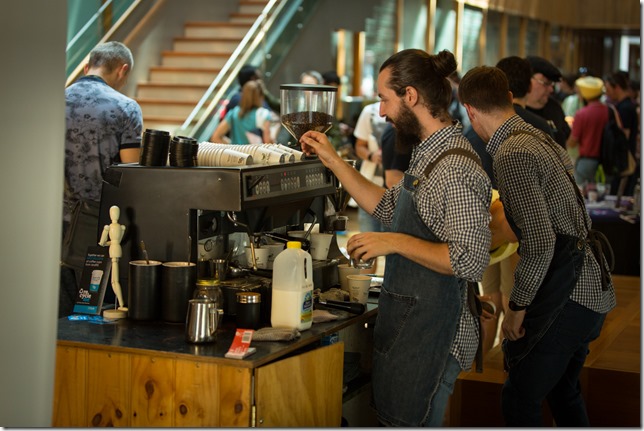 Registration opened at 8am and our attendees were orderly, patient and understanding as we checked them in and handed out their swag bags.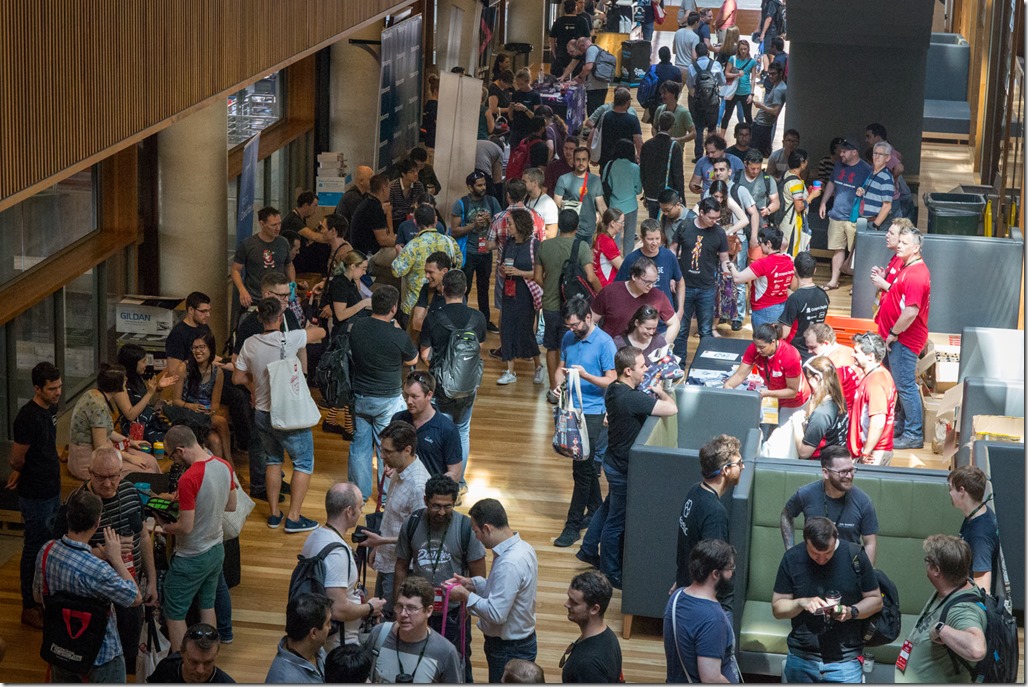 Thanks so much to all our volunteers that help out during the day, especially at check-in time to make this flow freely.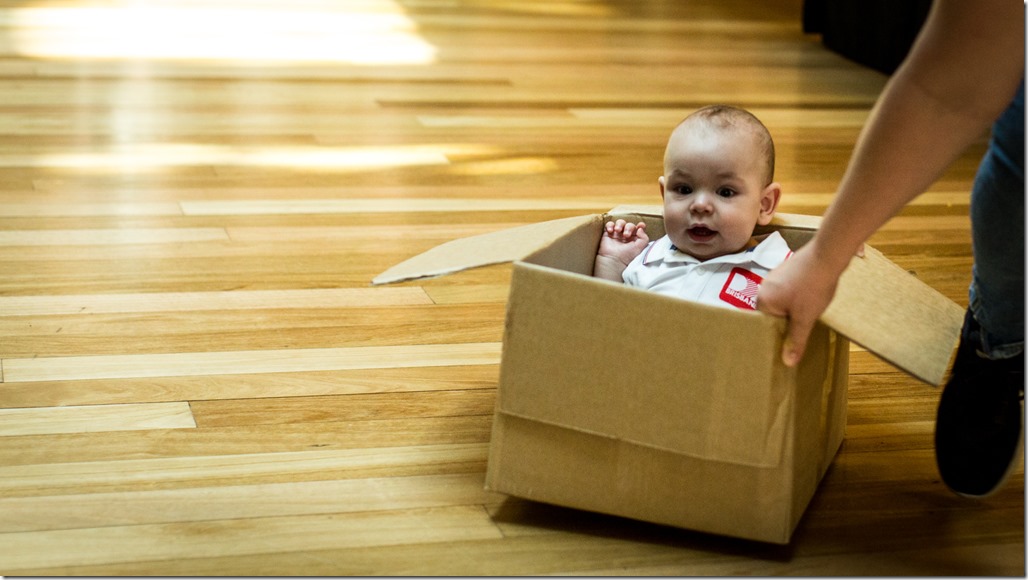 This year's youngest volunteer was Ryan who quality controlled the boxes, greeted our attendees and kept an eye on things.
To kick off the day we had Jessica Kerr give the keynote: DDD Should Take Over the World. Many thanks to Jessica and to our friends at YOW for getting up early and giving an energetic keynote.
The Session 1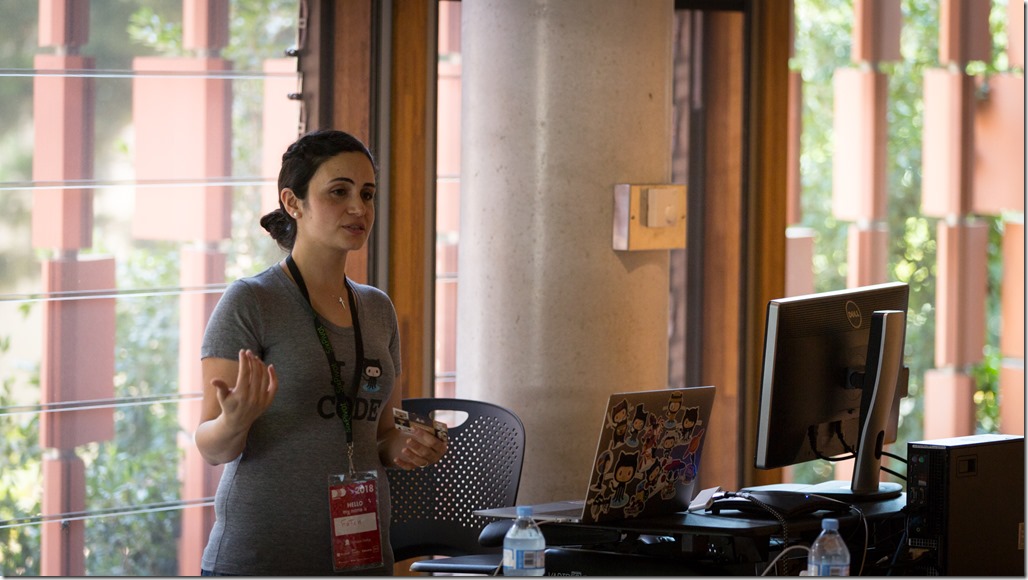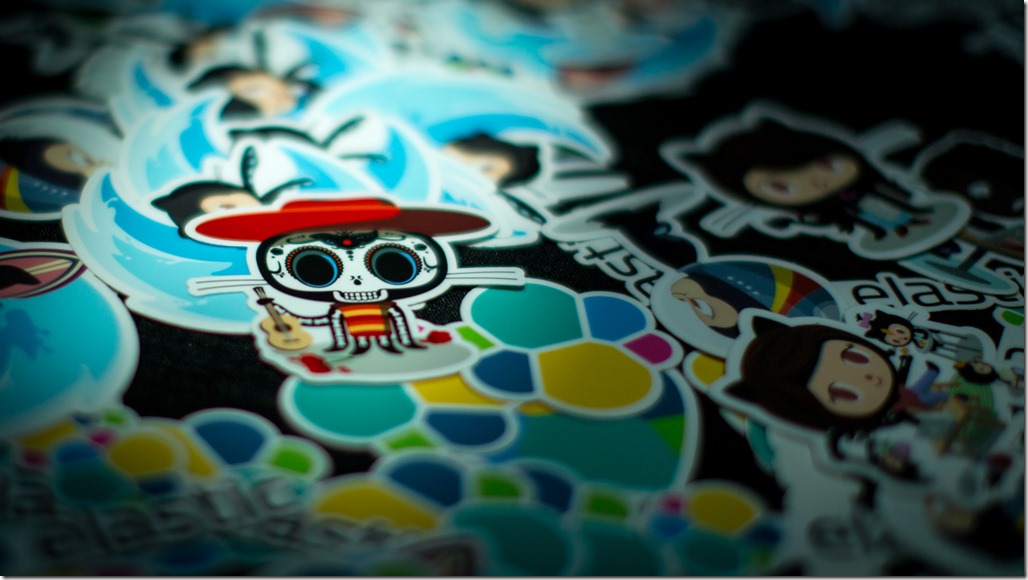 Your A to Z Tech Survival Kit: @fatenhealy . Faten also brought along a massive range of stickers for her attendees.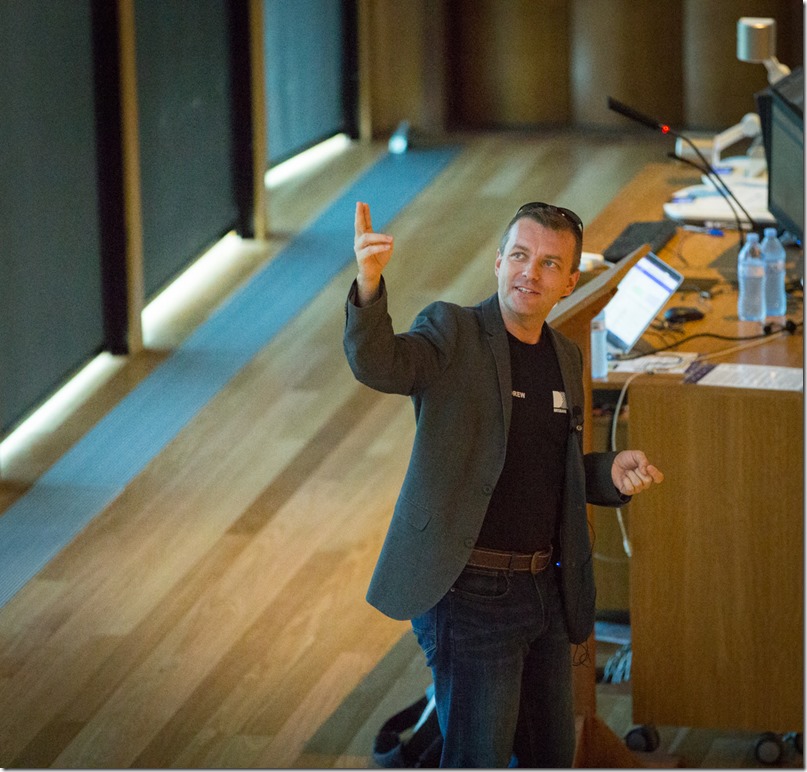 Engineering at scale: designing high-throughput systems for resilience: @uglybugger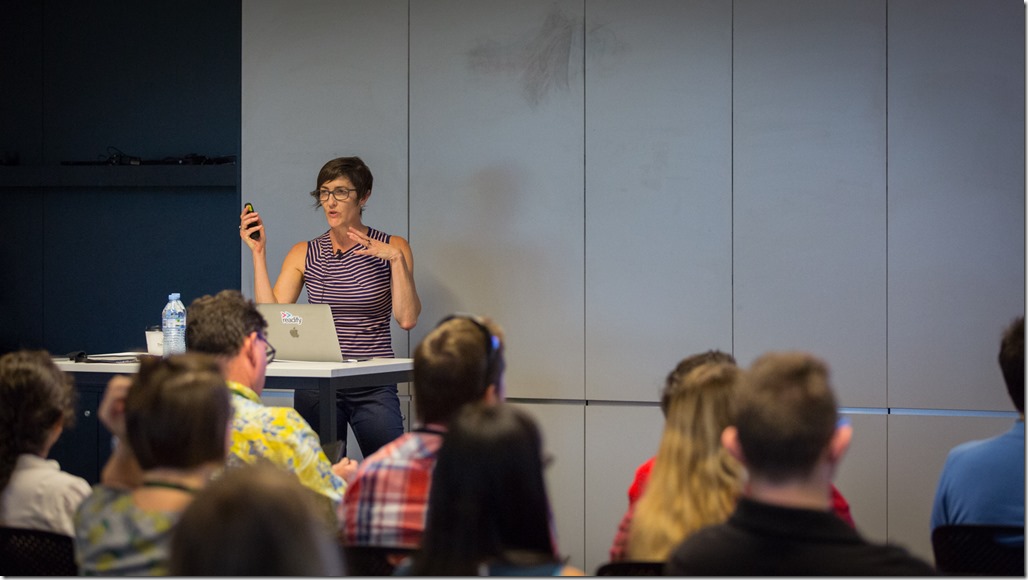 Are you messing with me? Cognitive Bias in Experience Design: D Churchill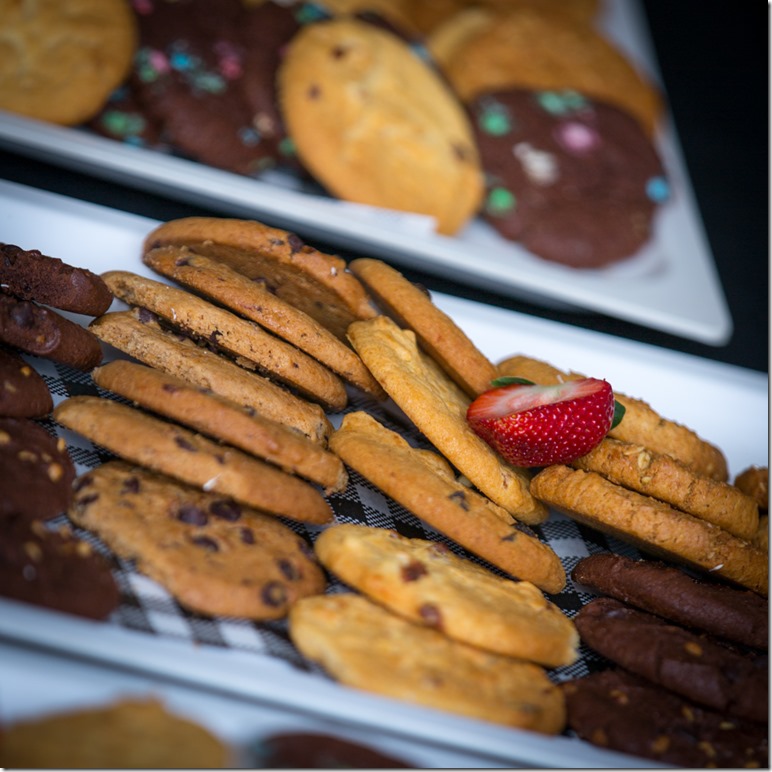 The rooms then broke up for morning tea: biscuits, drinks and more coffee.
Session 2: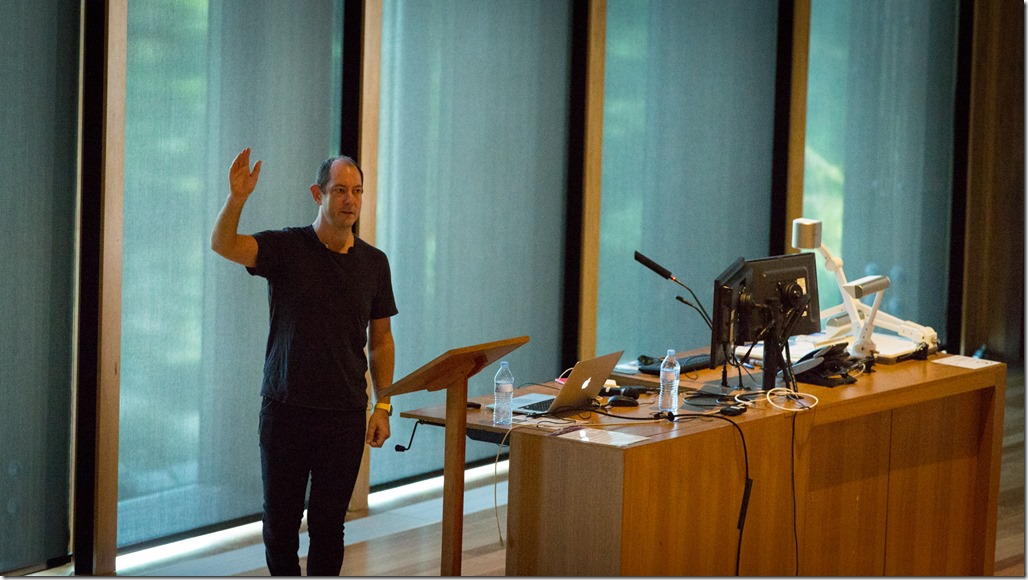 Field Notes : .NET Core and Docker in Production : @damianm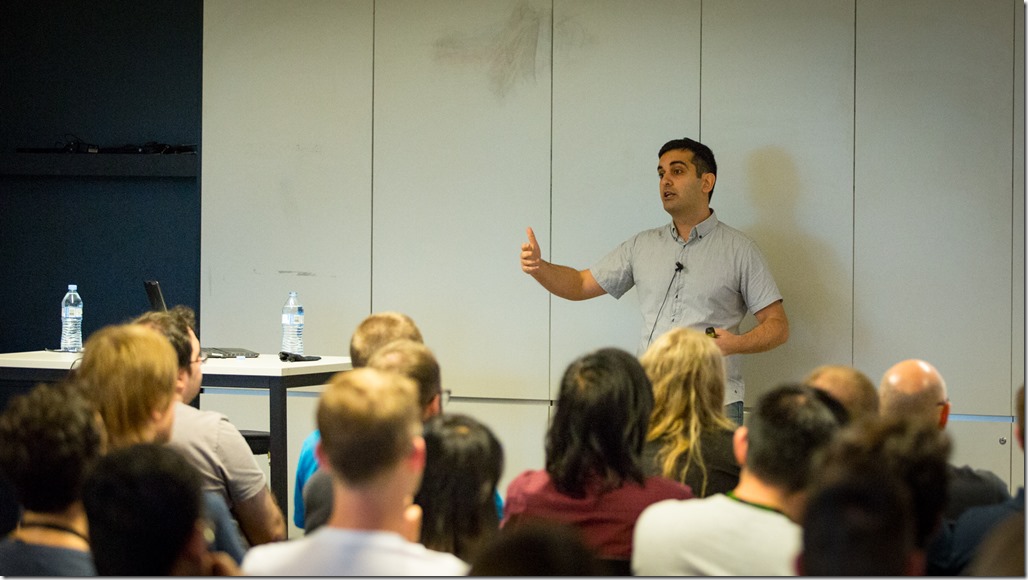 A Case for the Humble Developer: P Manouchehri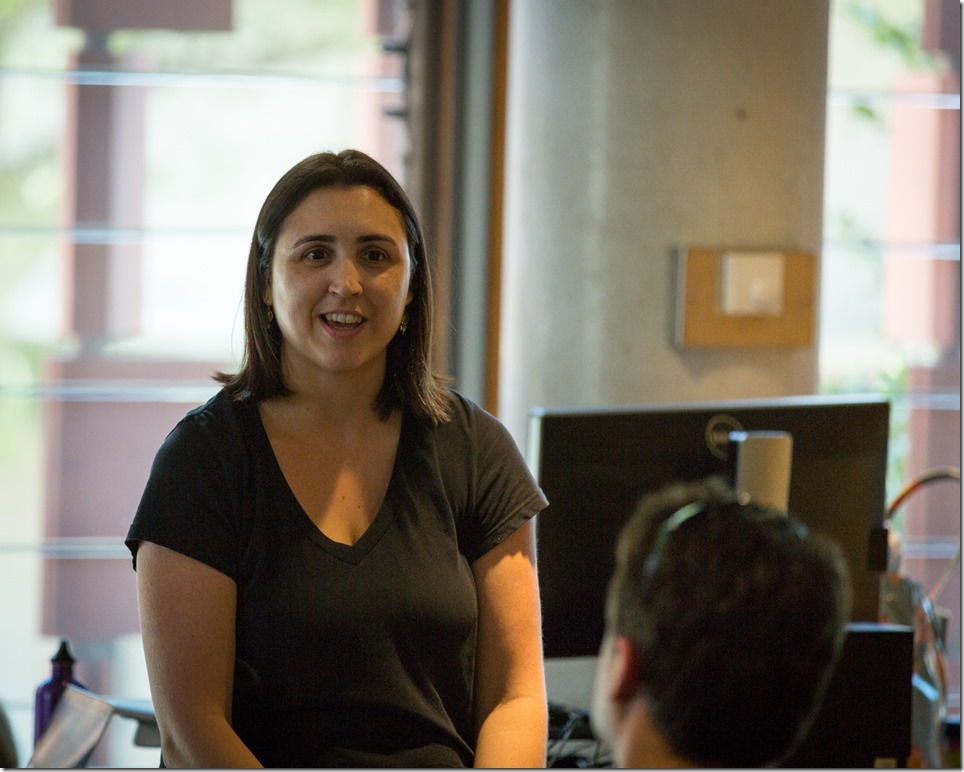 Tech Lead to Motherhood : one woman's journey from changing systems to changing nappies, and back again : S Taraporewalla
Session 3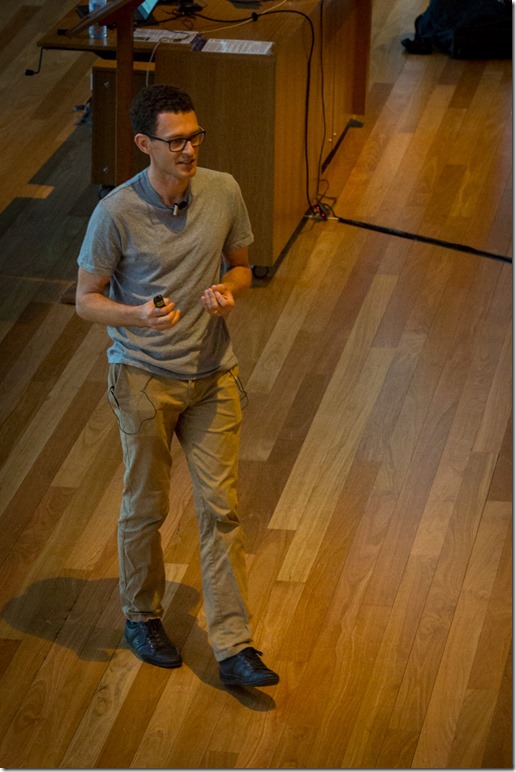 Fast, Concurrent, Safe: the Case for Learning Rust : N Blumhardt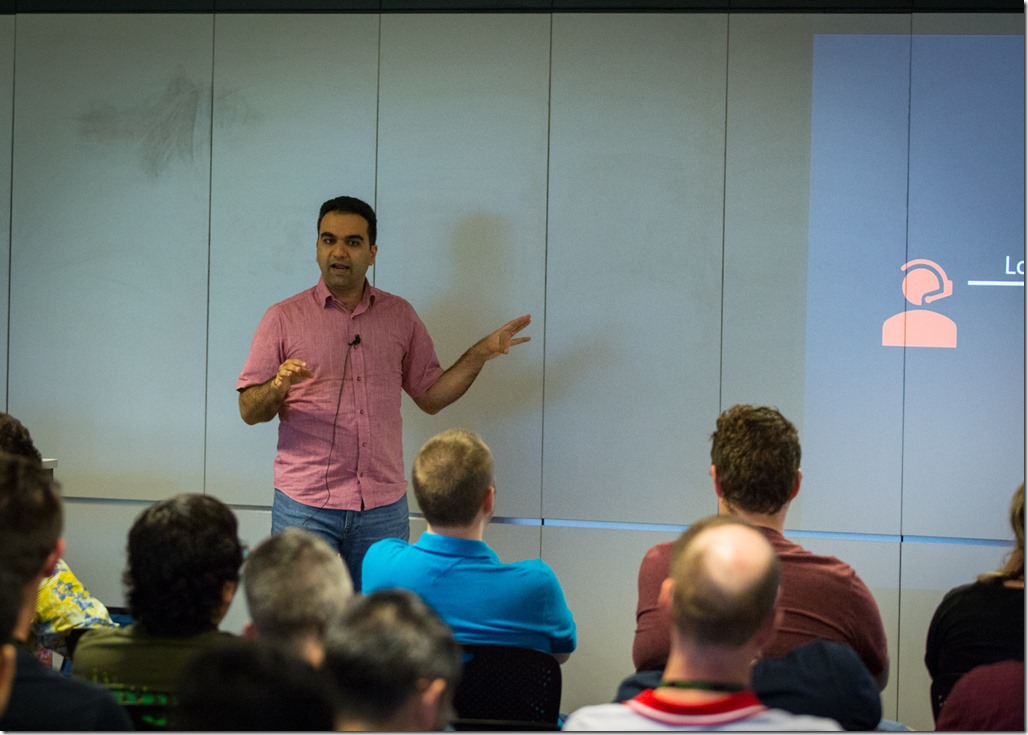 Marriage of Machine learning and eCommerce website : A Zanganeh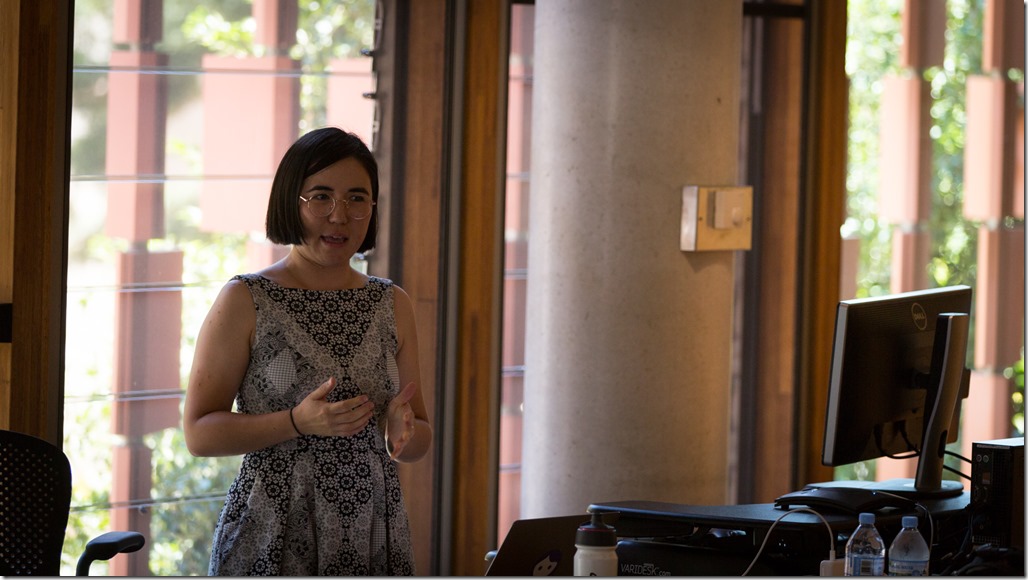 Data Driven Diversity: L Le Gassick
After all this information it was time to queue for lunch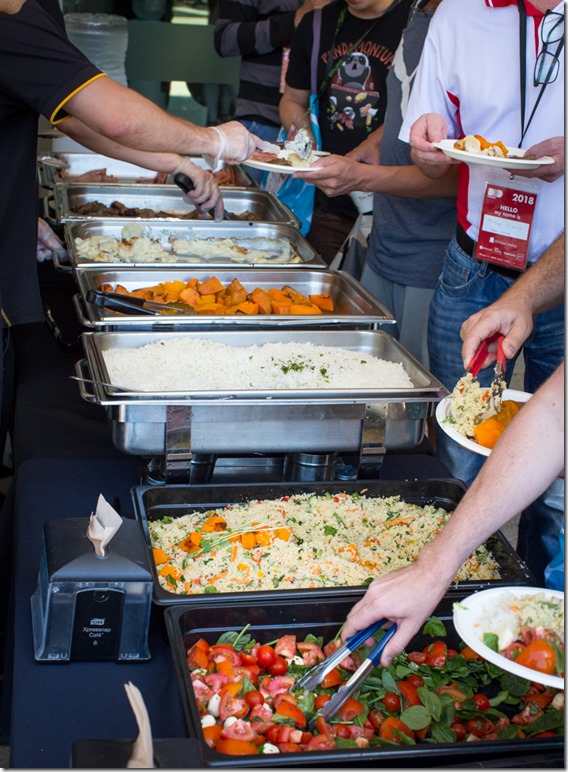 and desert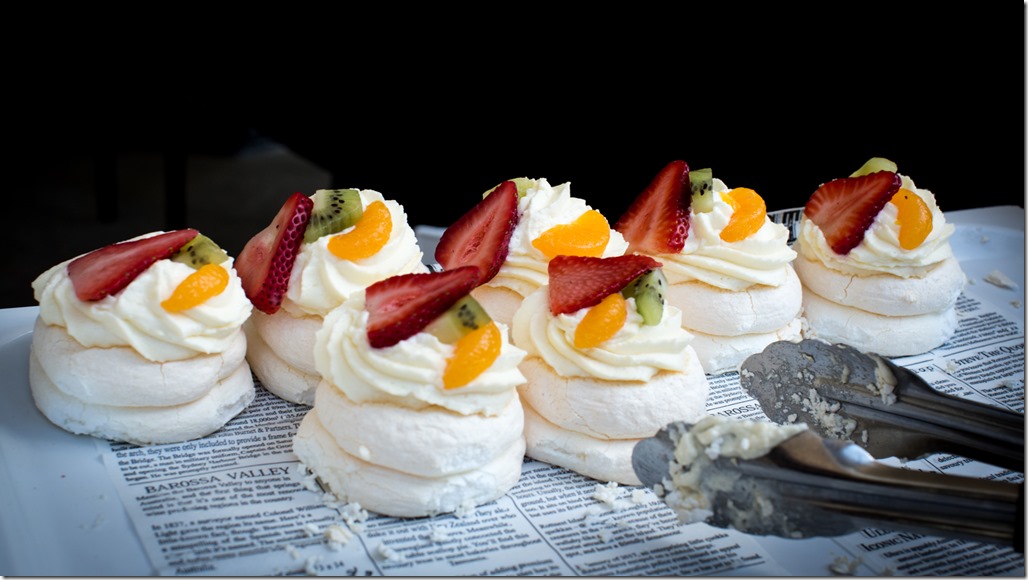 Now that everyone has been fed it's time for Session 4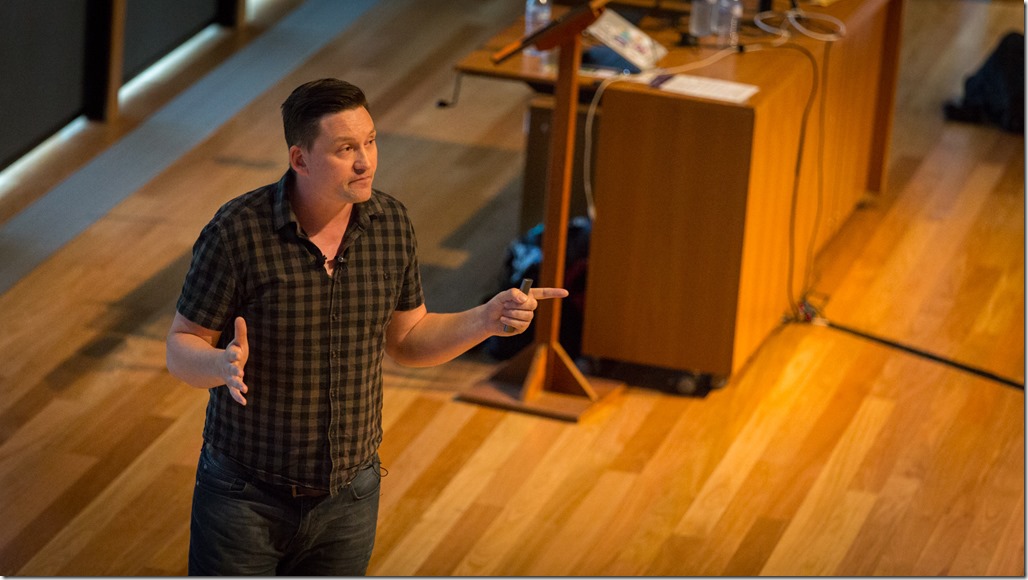 Crafting compelling real-time web experiences with GraphQL and React: R Crowley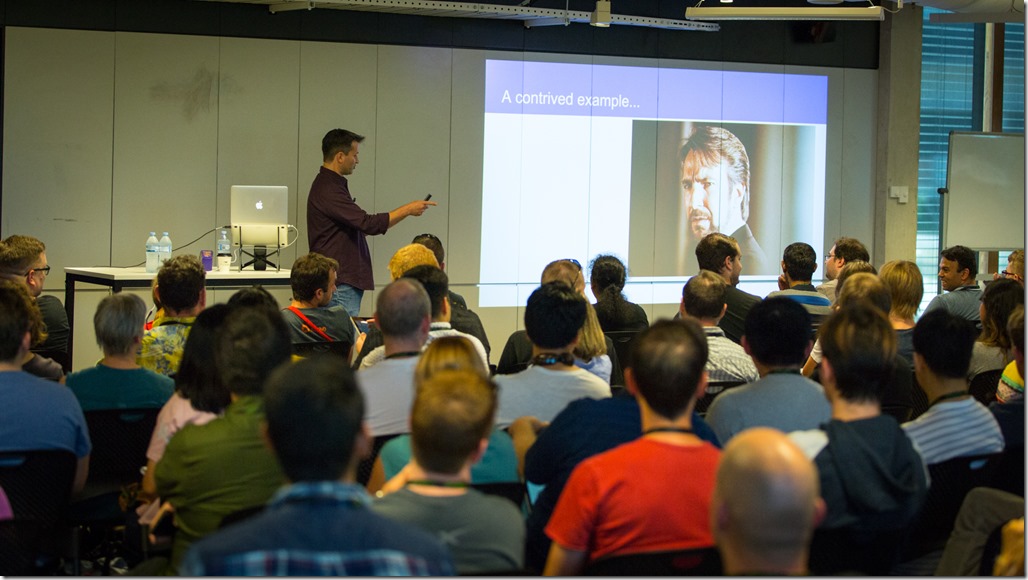 DDD 101 : S Morris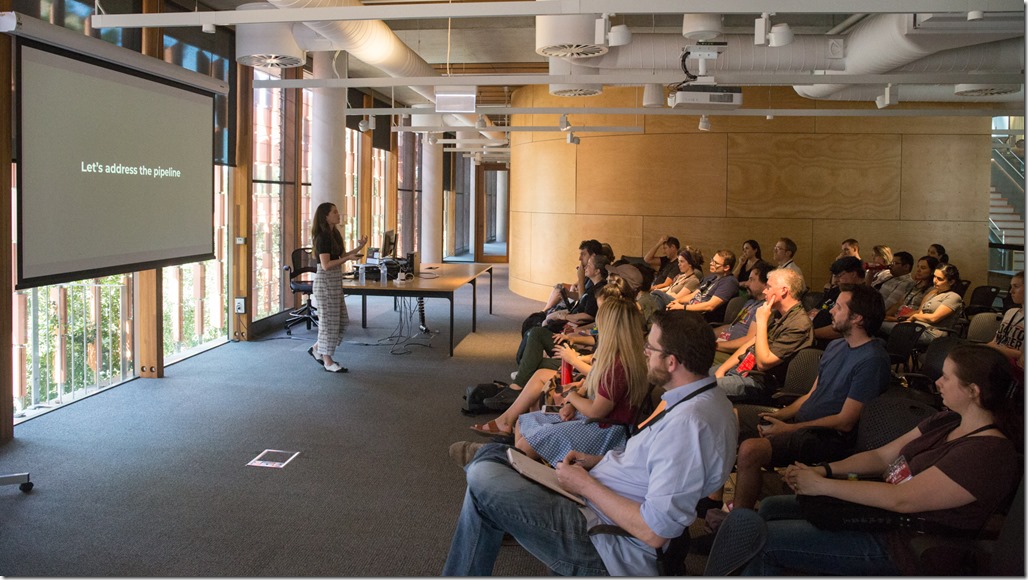 Attract, retain and grow technical women: S Herbert
Session 5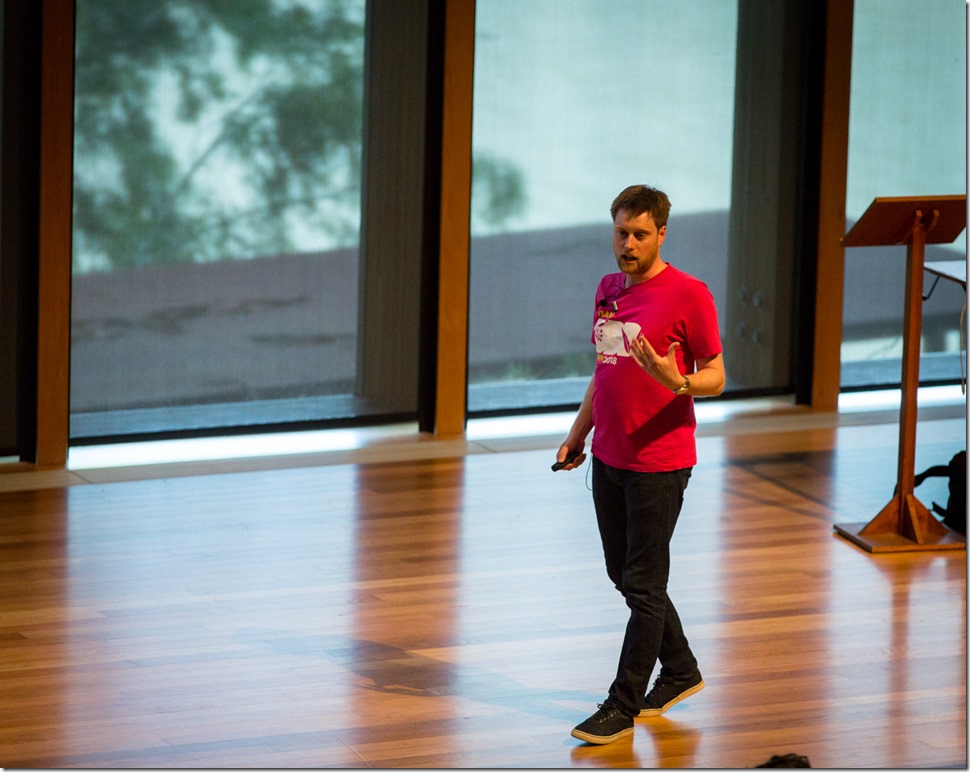 Advanced Testing Techniques: Tips from the trenches : R Moore
Design Hacks for Developers : J Larchin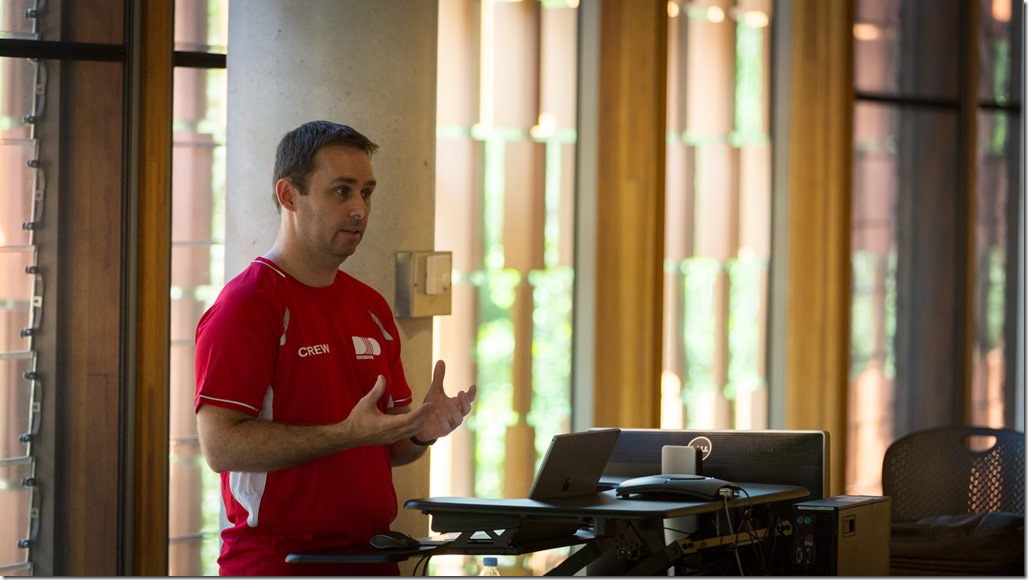 Clean Architecture with ASP.NET Core 2.2: J Taylor
Afternon tea saw a range of cakes and nibblies
Session 6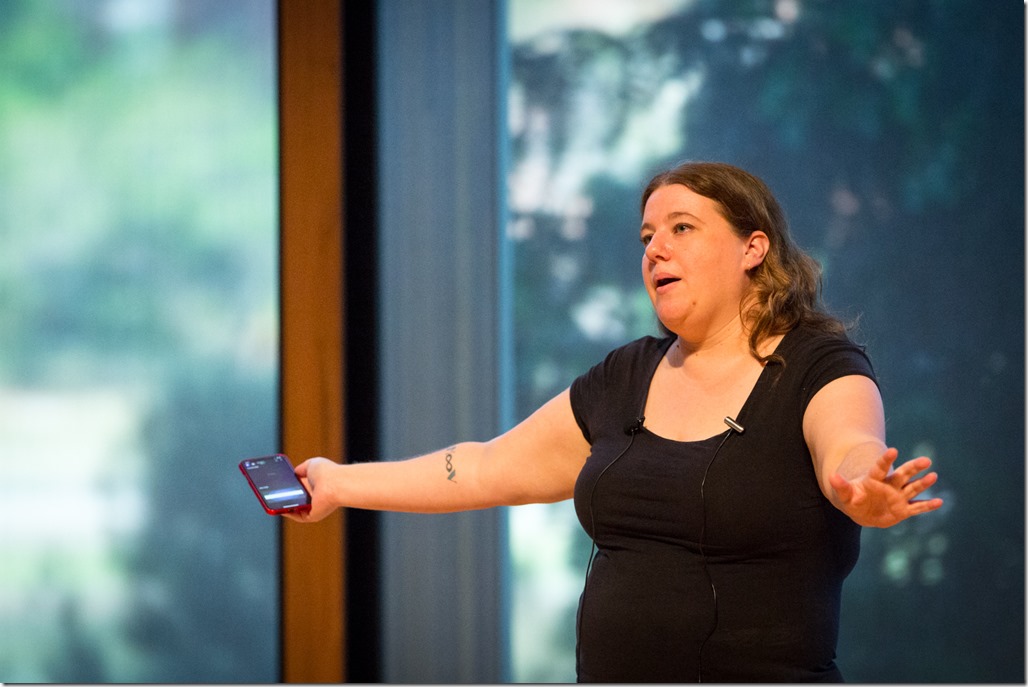 I ain't afraid of no Terminator: V Love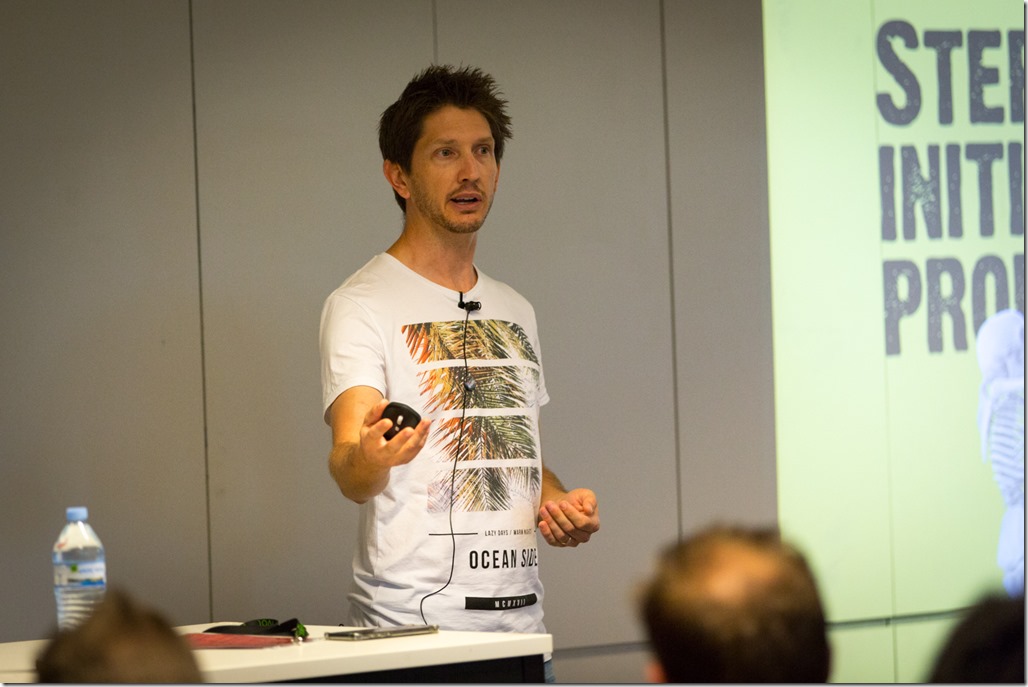 Solving the problem of more work than time and money : L McLennan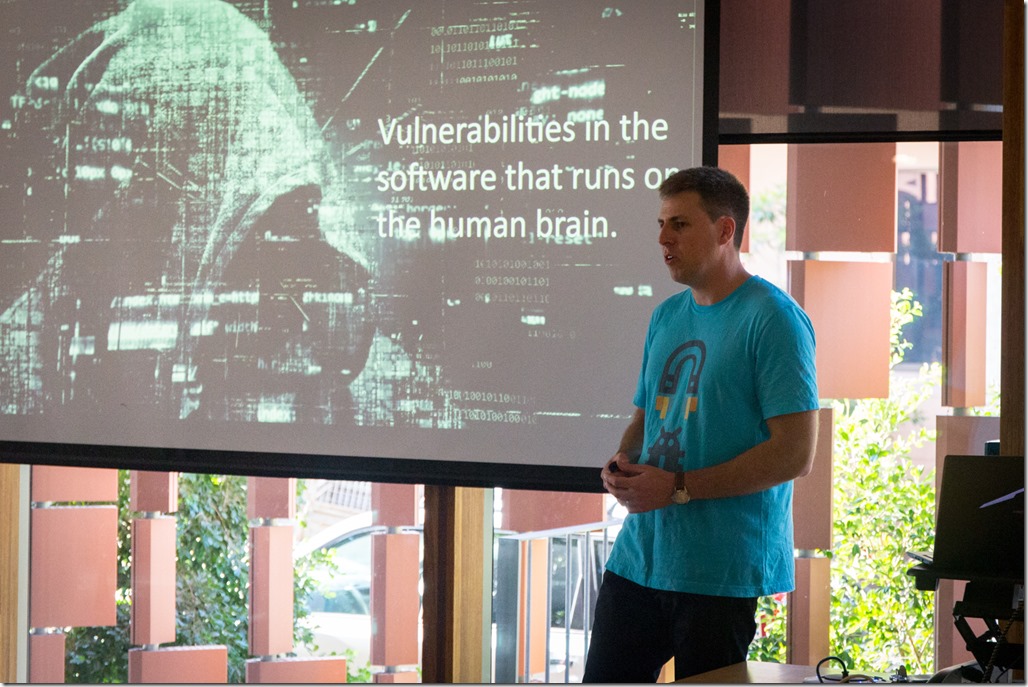 A Developer's Guide to Winning at Cognitive Biases: J Cooney
For our locknote we had Neal Ford : Supporting Constant Change. Thanks to Neal and our friends at YOW for being there on the day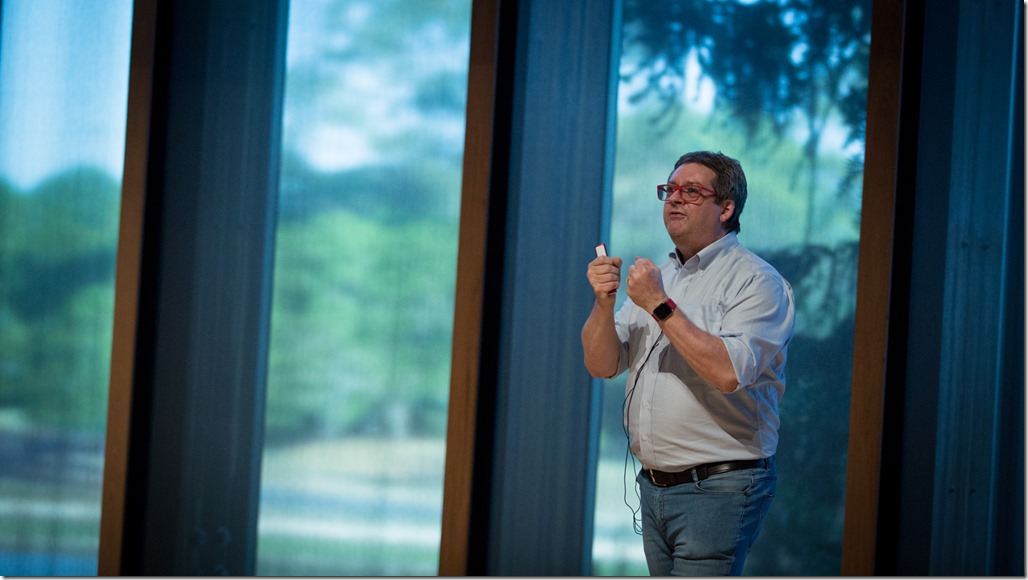 And to finish off the day it was PRIZES!
This year we ran a separate prize for people who reused their own coffee cup. We had over 700 coffees made on the day and over 165 people reused a cup!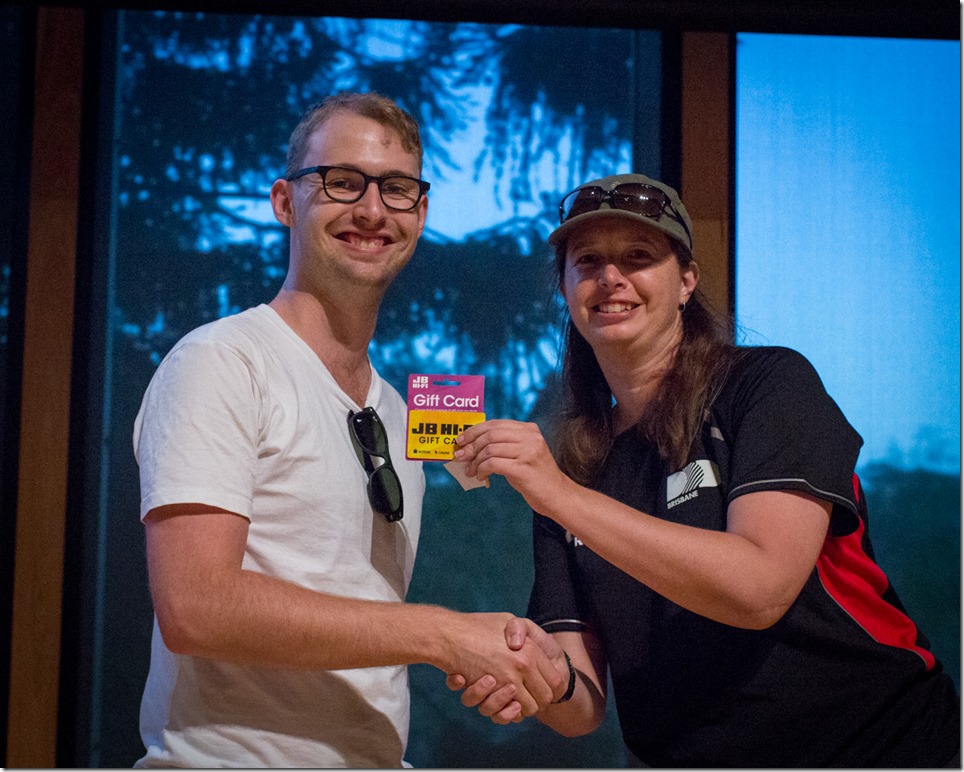 Many thanks to all our sponsors and those that ran booths on the day and interacted with our attendees.
I looked after the Blue Room for the day. Special shout out for a fabulous job to all the speakers in here.
Thanks for everyone who helped, attended and supported us for the day. Look forward to seeing you all again next year!