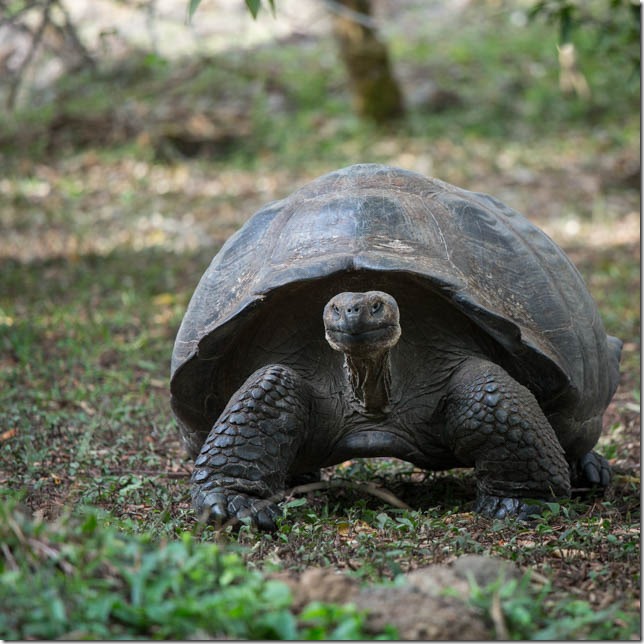 Today we're on the most populated of the islands – Santa Cruz.
We spend the morning at the Charles Darwin Foundation and breeding center. There's some massive guys here but the pens and the light aren't so great. We wander back to town and grab a coffee before heading to the highlands for lunch.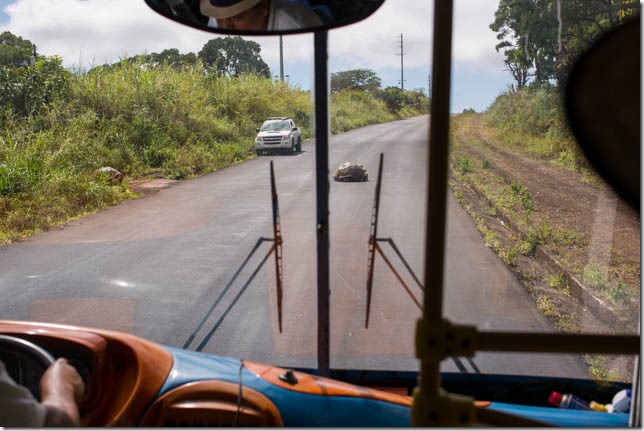 We have a few stops for the tortoise crossing the road under police escort on the way to lunch.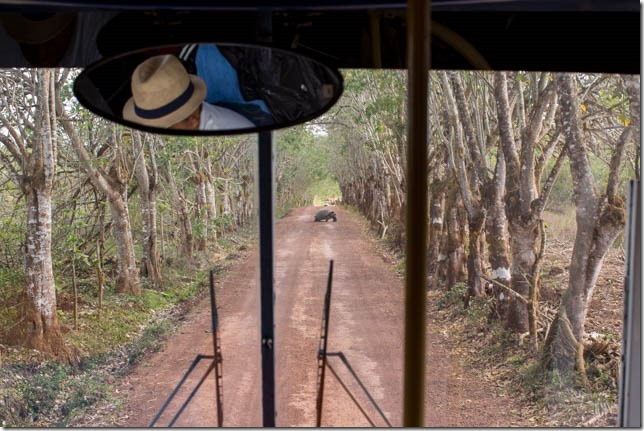 And then on our way to a private reserve. This one we all just pile out of the bus and walk around.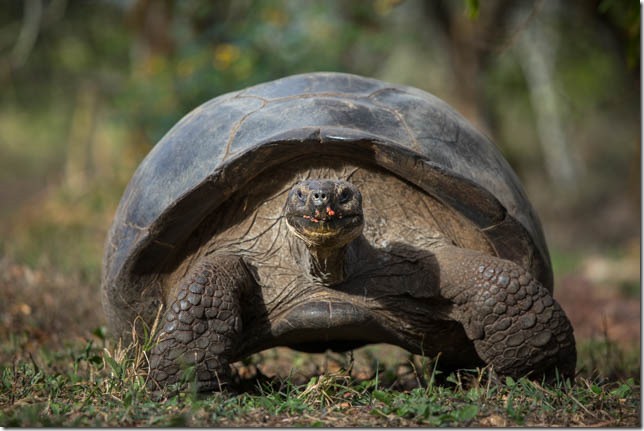 This place I like as they're all just wandering around and you can get quite close to get a good picture of them. Their shells are keratin, just like our fingernails.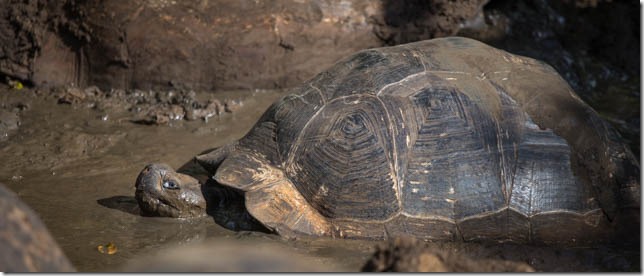 Tortoise in mud should be the new saying. These guys like to lay in it.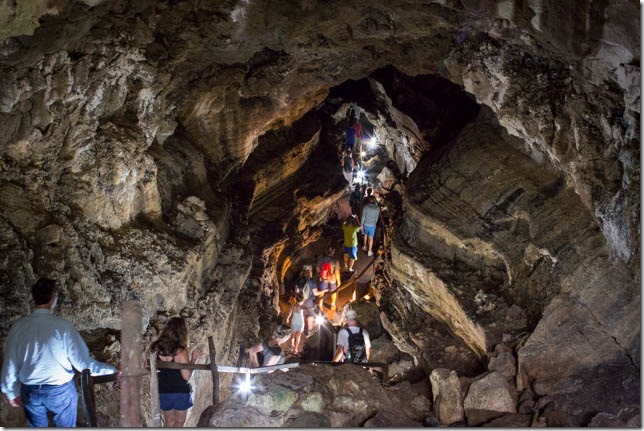 There's also a small lava tunnel to walk through.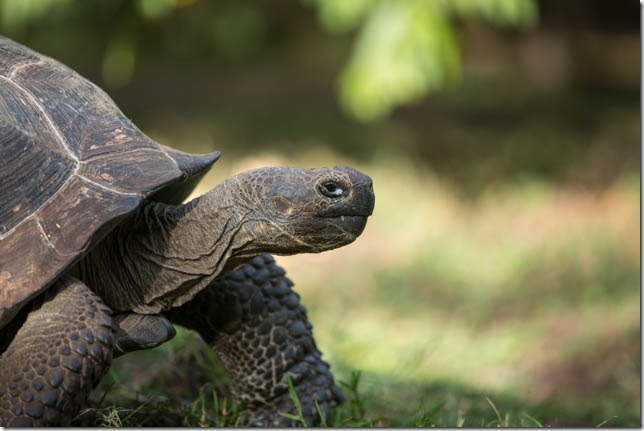 There's a lot of groups here. Ours, another bus load plus a stack of taxis.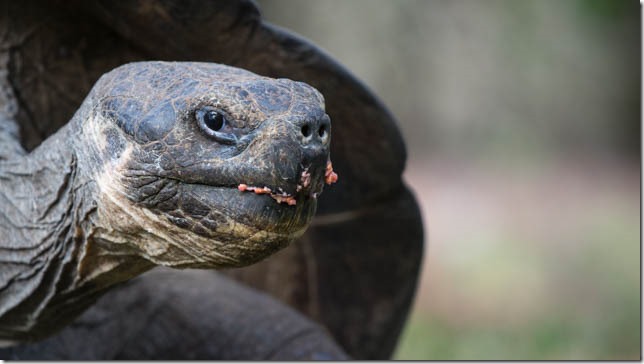 While everyone else is getting their free coffee we nip back to get some better photos without so many other legs, arms, cameras and people in the photos.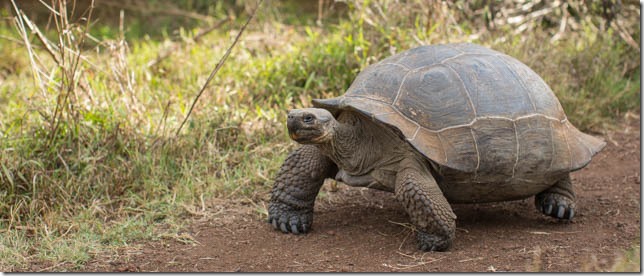 Then it's back to town to kill some time. We watch the volleyball match going on. It's a bit odd. First it's on concrete – ouch. Second they use a soccer ball – ouch and third the "catches", "carries" and "pushes" seem to be all ok here. They also seem to take it very seriously.