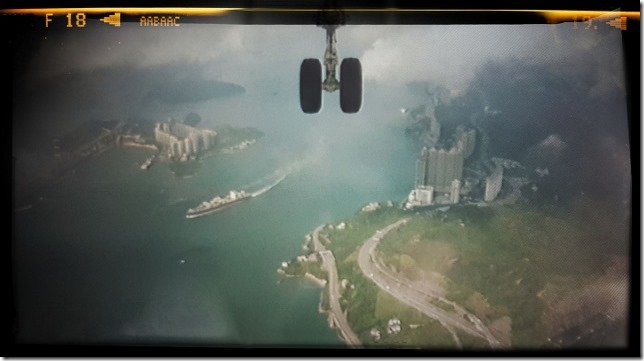 Our journey began with a delayed flight. Many thanks to Cathay Pacific for the sms around 6pm to tell us our flight was delayed till 2am so we could alter our pickup and spend a little less time at the airport. Unsurprisingly it is fairly quiet at that time so getting through security was pretty quick. My tiny zippers in my pants set of the body scanner and good to know that my titanium arm doesn't show up. Then just a lot of waiting and micronapping.
I booked us a bulkhead which worked out pretty good – extra legroom without the annoying people that gather at normal exit rows. Got a bit addicted to the live plane camera on our take/off and landing. After leaving 1.5 hours late they made up a bit of time and didn't land that late into Hong Kong. Enough to grab something to eat and stretch our legs.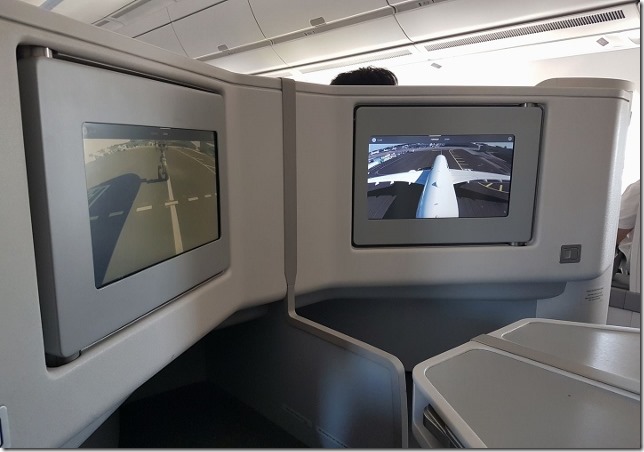 I'd booked us an exit row for the 2nd leg on Finnair. We'd also bid on a business class upgrade and got denied. Exit row was going to be better than nothing until my ticket beeped boarding. Our wishes were granted – we'd been upgraded. It really makes such a difference! Discovered I can't put on the nice bose headphones so needed help getting those on and after that it was time to relax and get a bit of sleep.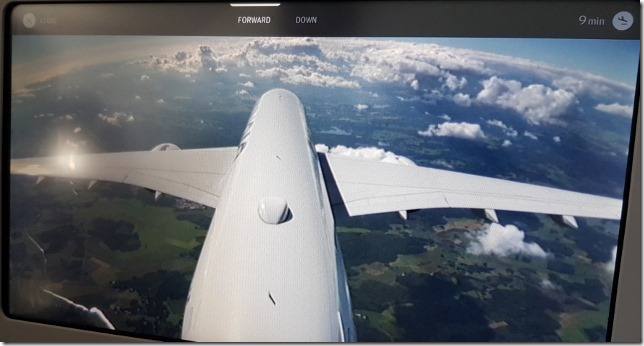 The crew were great – kept us fed and let me sleep. Having done lots of trips to the americas and africa it was odd to get up mid flight and be flying over land rather than ocean.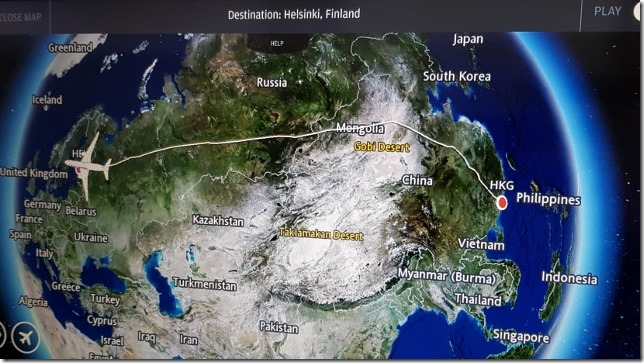 Little flight map showed the dog-legged route we took.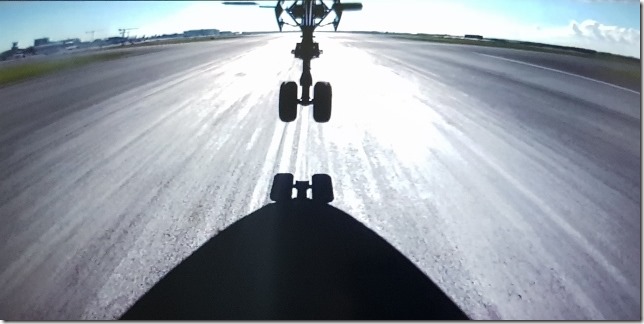 Finally touchdown into Helsinki. Our passports didn't work on the machines so we had to queue to go through customs. It's odd not having to fill out arrival documents full of trick questions. Our bags timed themselves nicely to arrive as we hit the carousel and then we ventured outside to find the hotel bus, made it to the hotel and collapsed.