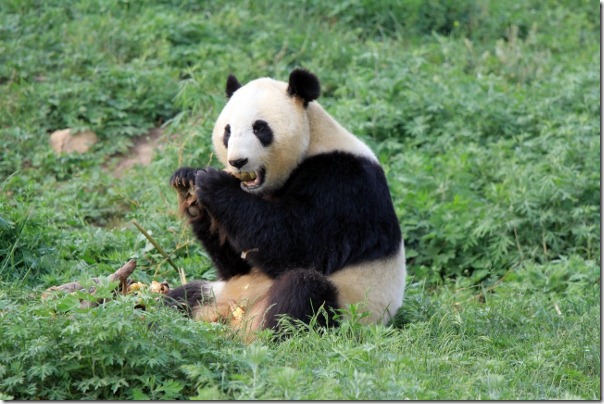 This morning we left the volunteer house and headed to the Shaanxi Wildlife and Rescue Centre, our home for the next two weeks. After moving our belongings into our twin share room which is quite large Tiger took us on a tour of the centre. Tiger was one of the panda keepers and has joined the volunteer team to help look after all the volunteers. There are a bunch of different animals here: Giant Pandas, Red Pandas, Tapir, Ibis, Peacocks, Vultures, Eagle, Owl, Golden Monkeys, Moon Bears, a Spotted leopard just to name a few.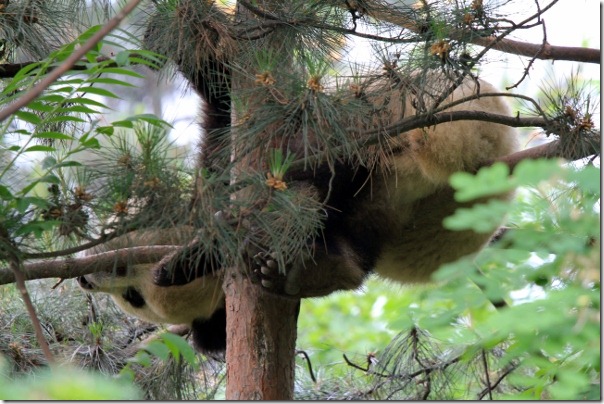 Had our first lunch at Mr. Deng's today – the reviews of it being really yummy food were not wrong! After lunch we spotted one of the pandas up the tree. This afternoon we spent a couple of hour weeding around the outside of the panda enclosures. Tough work – when we spot a panda outside we call a "Panda break" so we can all scramble to take pictures like the ones below and when the panda gets bored with it's food and wanders off to find some cool concrete back to weeding we go.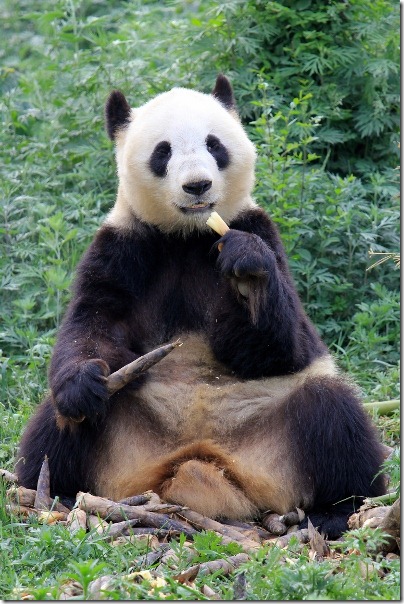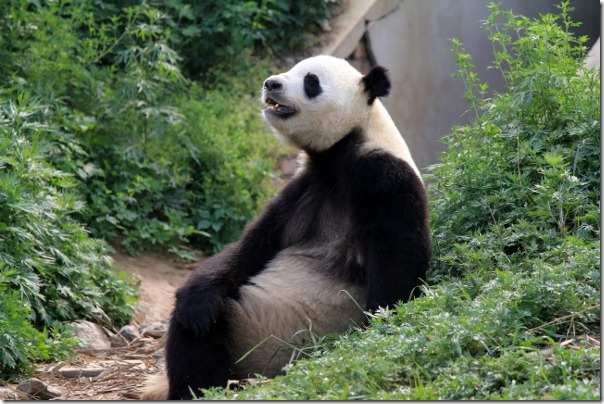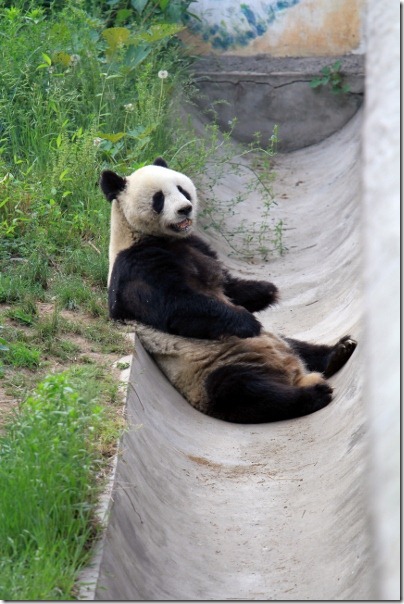 Had a really yummy dinner at Mr Deng's tonight. Tried out my kiddie chopsticks which work ok..but i think I'm going back to the travel fork. Tomorrow we get assigned our keepers and get an idea which animals we work with each day for the next two weeks.