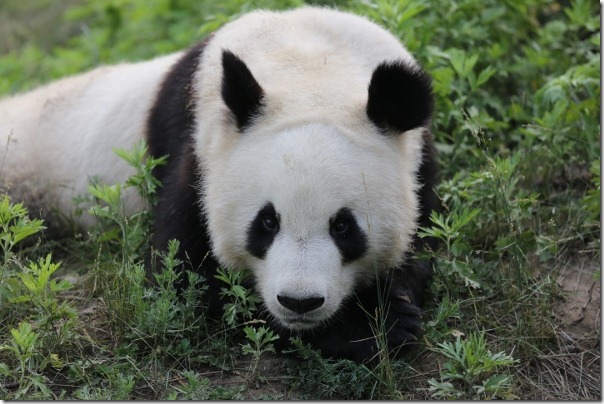 Got up early but the pandas weren't out and about much at all today. Erlang was up near the side fence chilling just before first feed at 8. Today I had yet a different keeper. This one is the usual keeper for YaYa and Erlang. So after 2 days of pretty much being left alone to do everything, Mr. Lee did a lot of the work for me. He was very cute with them, tummy rubbing, doing some strength training etc. He got me to hand feed them the apples I usually throw in which was a bit scary putting my fingers that close to those big teeth. Last session of the day he got me to do some strength training with an apple on a stick making them climb right up high. No wonder these two are such good climbers.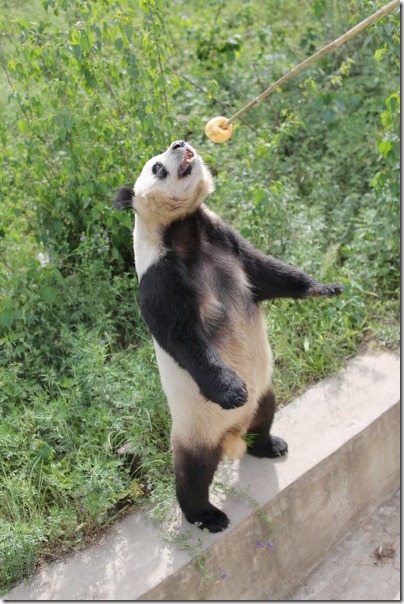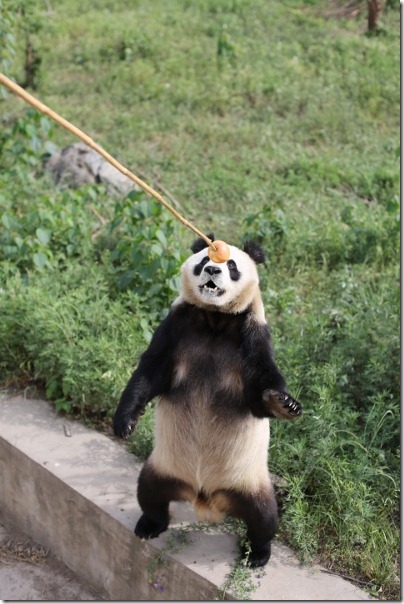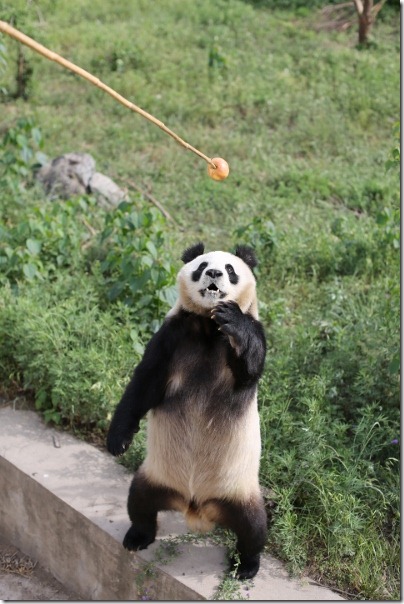 John got a few pictures of his panda Dabor out in the yard doing some training with an apple on a stick.
No school or keeper english training today so it was fairly quiet. Tomorrow we're doing our last english lesson with the teachers, doing a best of everyone's picture night, and letting off some fireworks so should be a busy last full day. Friday we head back to Xi'an.