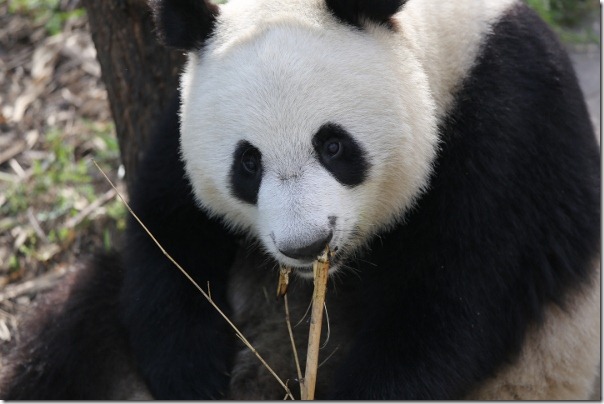 The pandas weren't very active this morning. Many weren't out at all or just sitting a long way from the camera.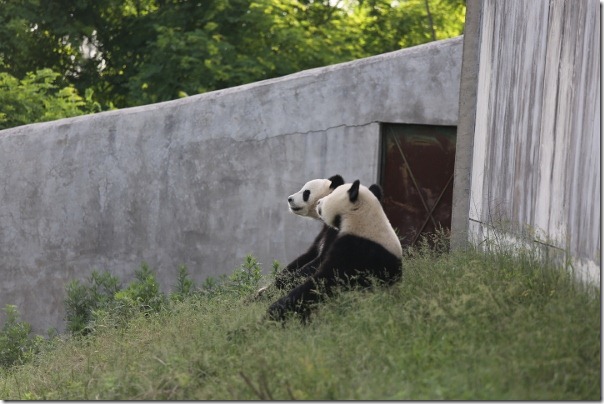 Erlang and YaYa were up on the hill mediating.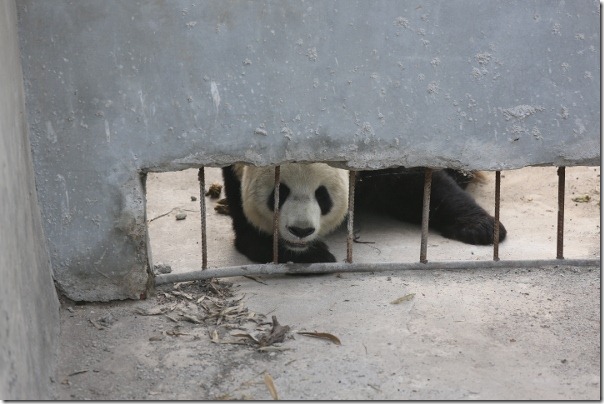 Others were looking for someone to play with. I had a different keeper today but she was just checking in on me. So I was pretty much left to move, clean, feed and generally just not get my arms ripped off by myself. While it's nice they trust me to look after their precious pandas I do worry that someone might pop past and let the pandas back into the enclose while I'm out there picking up panda poo. To guard against this, I place lots of tools inside the cage and near the tunnel to indicate that I'm outside in the hope that they'll at least come into the cage to move them and maybe notice me before they let them loose.
I did the clean at 2 and fed them their 4pm milk early so I could go back to the school with Norma to work with the grade 6 class.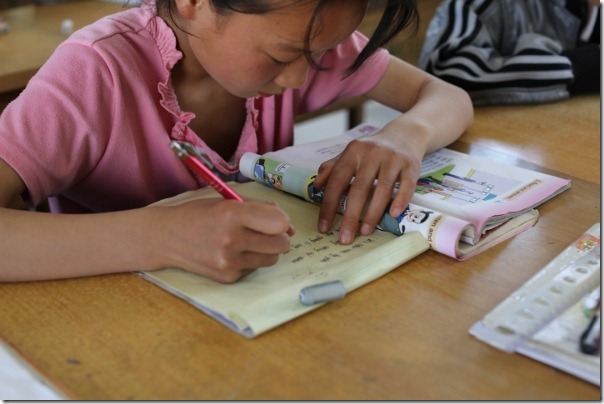 We read some dialog and then the kids repeated it a few times and then had to answer some questions. Their English writing is crazy neat!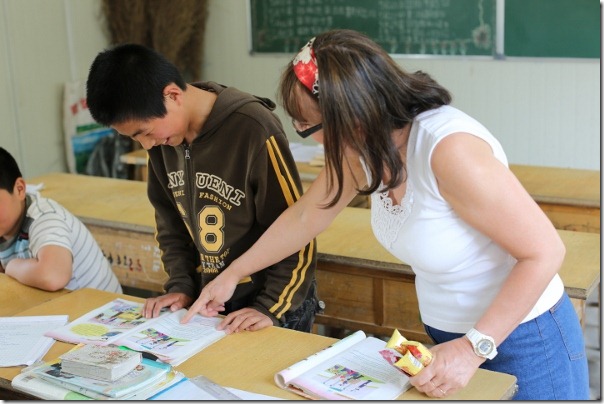 Norma encouraged a few of the students through a few of the lines.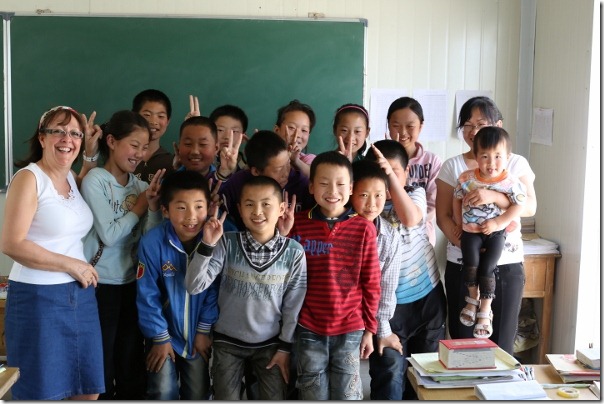 Then to end off a picture of the class. On the right is the teacher and her little girl.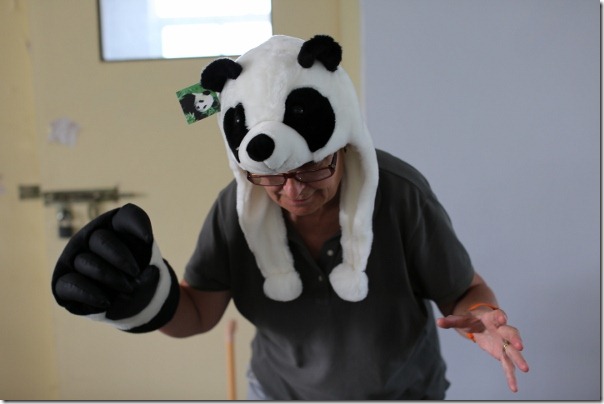 At 5 we did our 2nd lot of teaching the keepers English. We did some numbers/time and then some safety. Moyra dressed up in Rebecca's panda souveniers to play the panda that grabs the volunteer who is too close to the bars. It was hilarious to watch!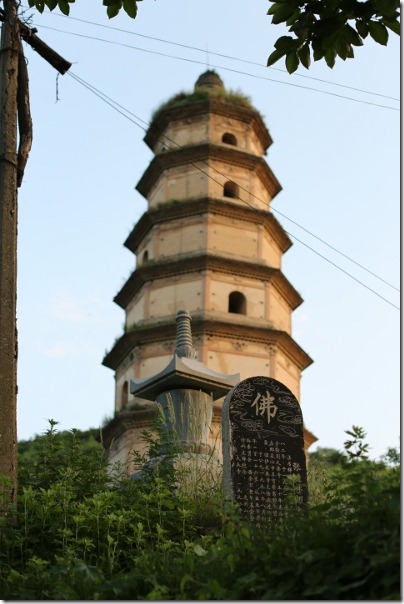 After dinner we walked up to the leaning pagoda. It's an old Buddhist temple that's a bit overgrown.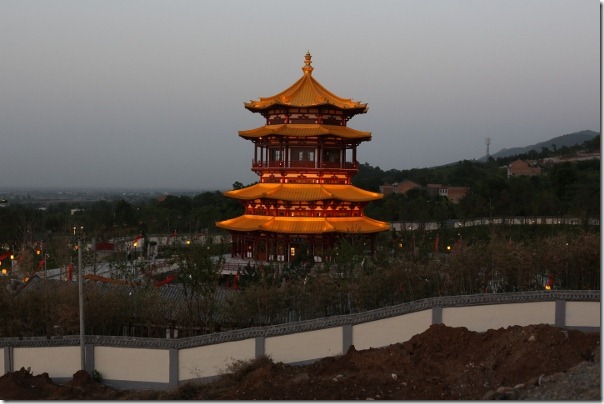 The new temple being built was lit up on our way down the hill. Tomorrow I have more panda duty but no activities to skip out on so looks like I'll do the full 4 sessions at the correct times tomorrow.