We've been a bit quiet on the blogging front for awhile. There's a few reasons : we're busy, we've been procrastinating but also we thought this would be much easier….
Our site was a Dot Net Nuke instance from a few years ago, hosted on our own server. Both had gotten a bit long in the tooth so we went in search of "a new way".
We wanted something simple that we could use tools like Live Writer to help us with our posts etc. We wanted an easy way to move our existing content (mainly 8 years worth of blog history).
We looked to Azure first.
There we found a newer DNN install so we gave that a go. The base worked but the blogging module had lots and lots of errors.
Next we looked to WordPress on Azure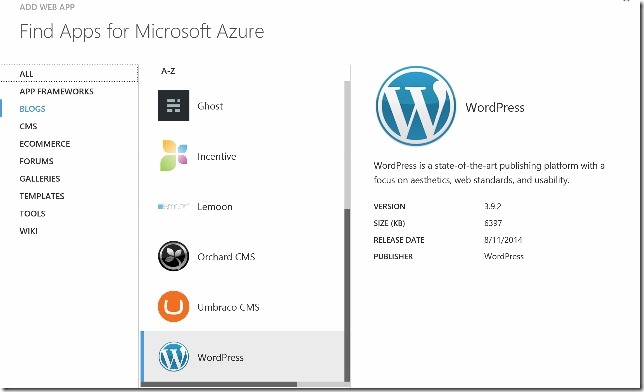 On step 2 we've accepted the terms of use and privacy (which just mention excessive use, abuse etc. no mention of $$$ and setup.

We were good to go, exported all our content and imported here using an RSS Importer module.
Soon after we started getting emails from ClearDb that we'd gone over our size limit of 20 MB and our database was set to readonly. To get it switched back on we would have to sign up to a paid per month plan. Looking that number of posts, pics etc we thought we'd endup in the up to 5GB size at $49.99/month US. Not a small price to pay.
So we just left it for awhile. On one hand I felt baited, on the other I was kicking myself for not looking at it further before we spent so much time moving everything.
I was annoyed there was no full azure option from the get go and I really didn't want to spin up a whole azure vm just to run mySQL and set it all up again.
So after months of procrastination, I decided to give BlueHost a go. Much cheaper / month and has a default Word Press install.
In theory all I had to do was point the migration module at my old site and move it to the new one. Unfortunately it was so locked down now I couldn't even install the module to do the migration.
Luckily we still had all the work we'd done on the original migration and could reimport or posts, and recreate the pages again. Way more painful but there was just something about paying somewhere between $10 and $50 to get my data back I was not going to give into.
So now we're moved back again, and I can blog again, so no more excuses.