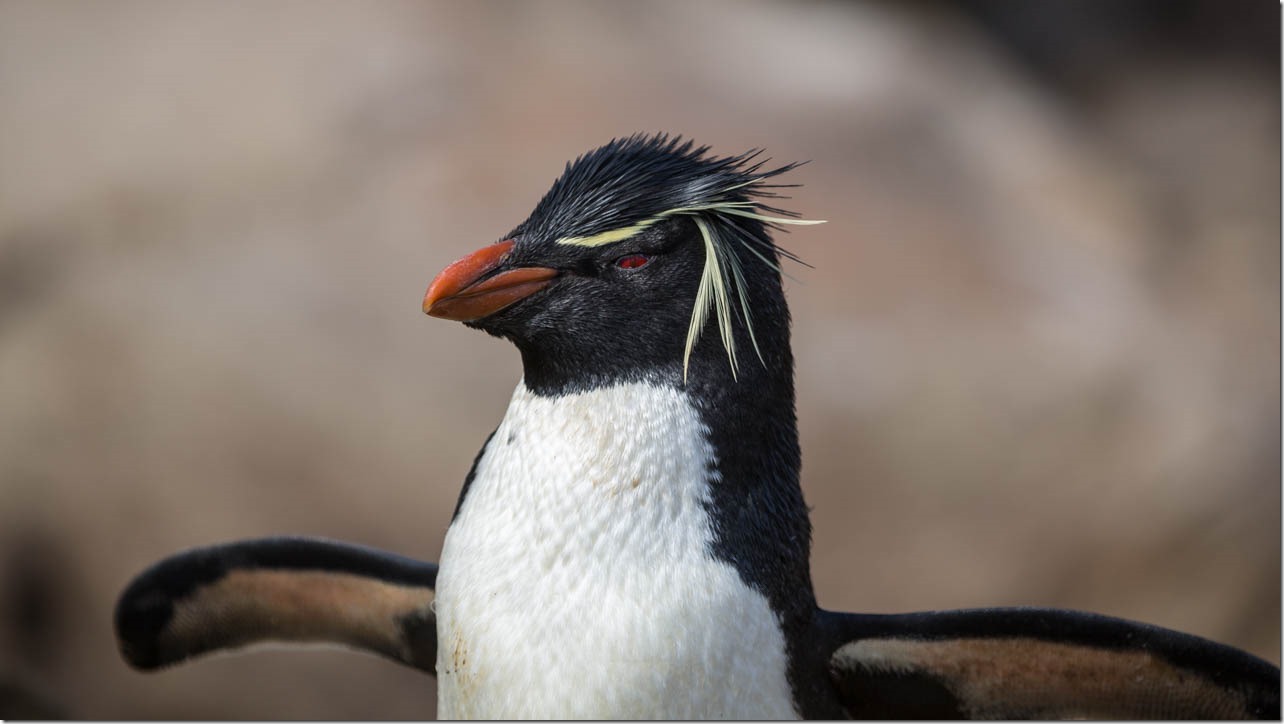 3rd – The morning was spent on New Island. Bit of a hike up the hill and you reach a colony of rockhoppers and albatross.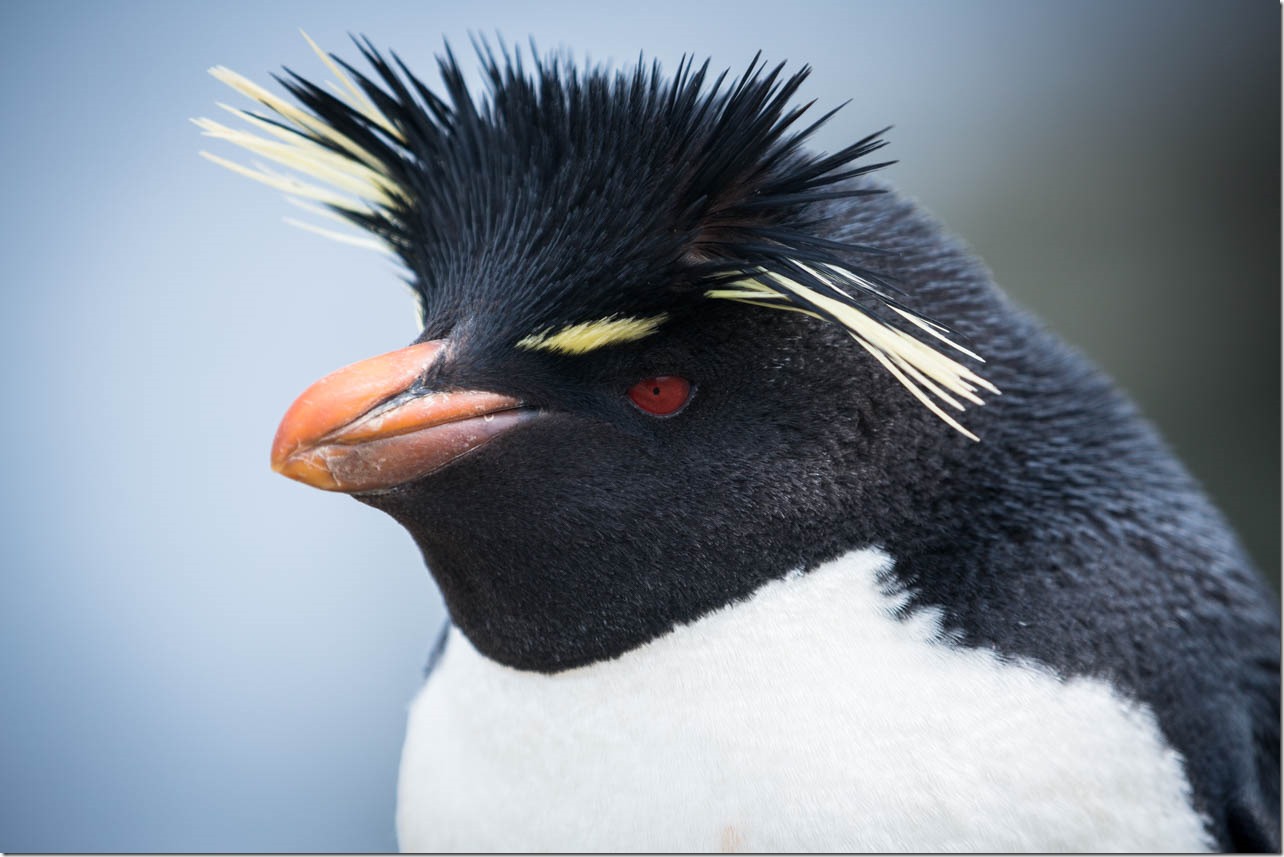 The zombie penguins as usual.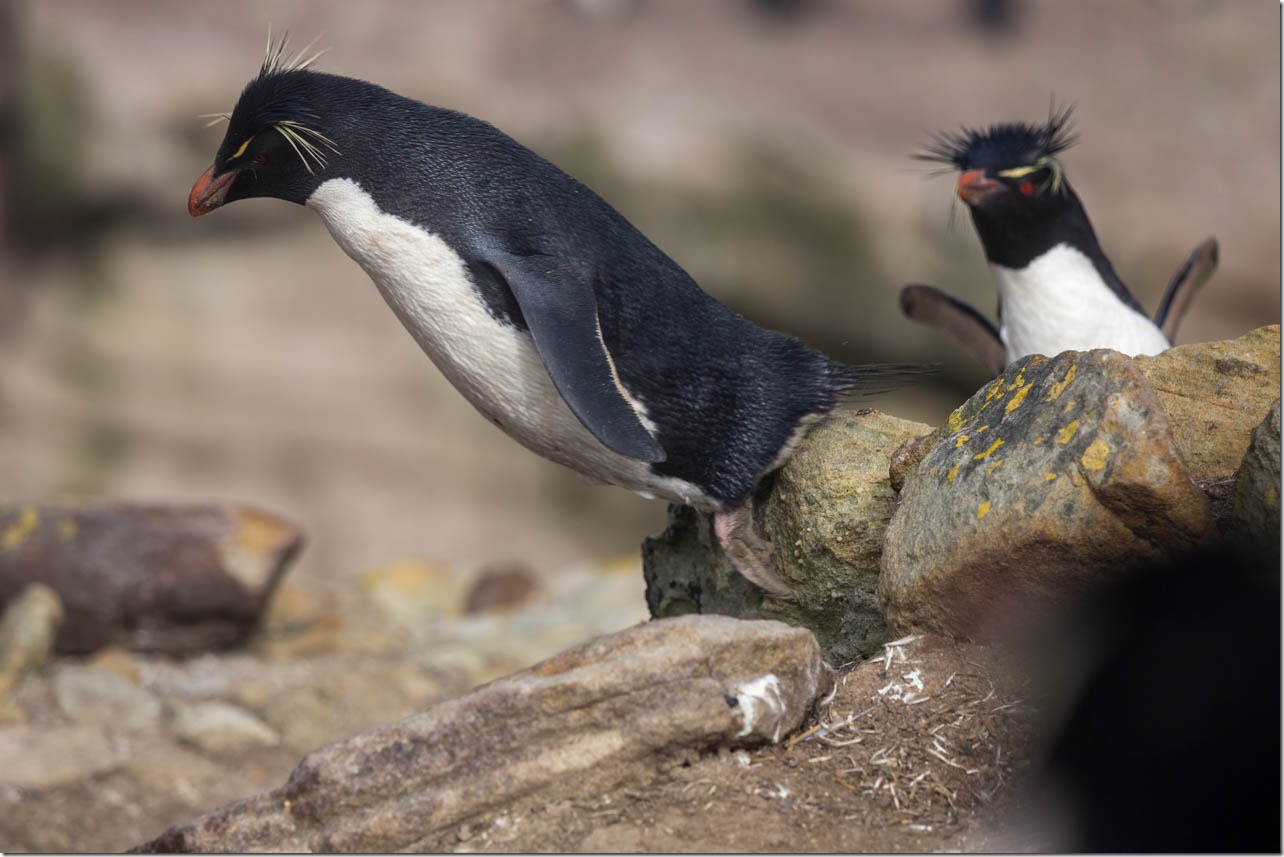 They looks more like zombie falling penguins when they go down the rocks though.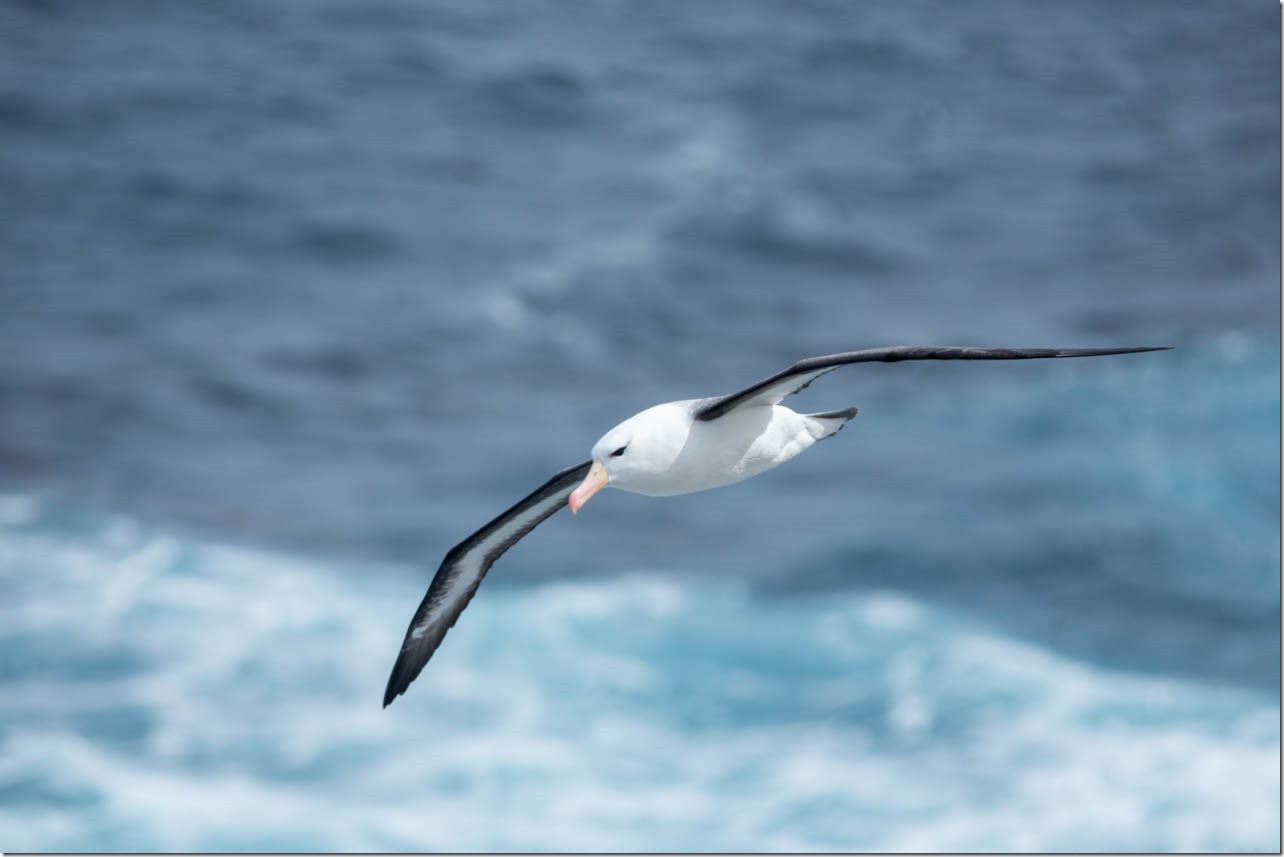 We tried some flying albatross shots but I suck hard at shooting moving birds.
I also had the extender on which messes up my ai servo focus a bit I think as well (or that's what I'll claim).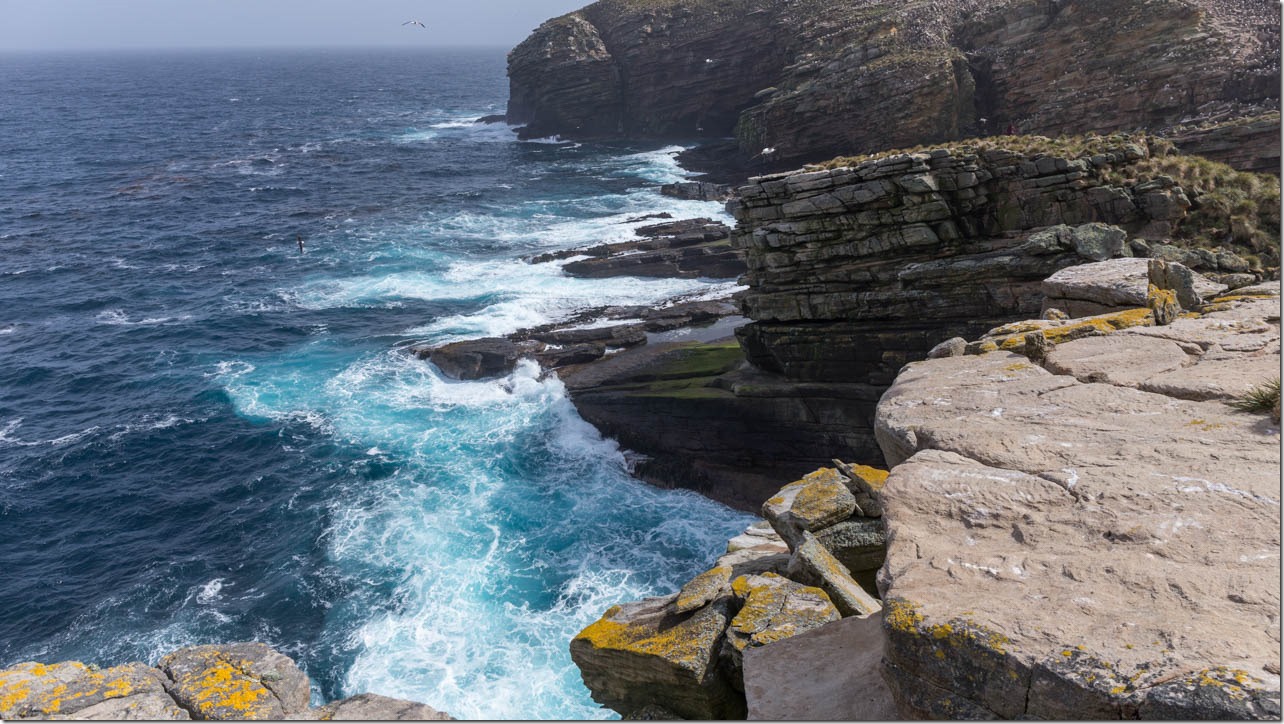 Some cool rockscape before we headed back to the boat.
4th – We tried to land at Sea Lion Island this morning but couldn't hold anchor so we've set sail for Ushuaia. Rough seas and I'm spinning again so my bunk is my friend.
5th – Still sailing and curled up in a ball. We've hit the channel in the arvo so it's calmer seas so I have managed to crawl out of bed and be like a normal person. Crazy shirts and wig night tonight and final party before we get off the boat tomorrow.
It's been a rough trip but I can't say enough good things about every single staff member on the boat – from the seamen, to the cleaning lady to the dining staff to the barmen – they've been fantastic.