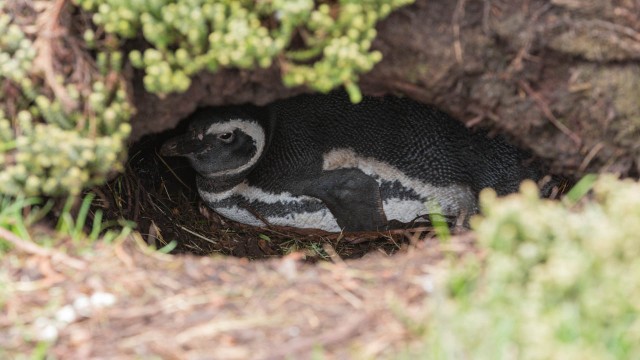 We've had to head back to Falklands. We spent 3 days in rough seas and to top it off I have a head cold.
Normally it's pretty awful to be sick and not in your own bed. It's also awful to be in a bed that creaks, rocks, vibrates and tosses you around all night. It's absolutely awful to have both of these.
Not enjoying getting thrown around constantly. I'm bruised from the awkward chairs, bruised from being flung against my bed rail. I'm a heavy sleeper and can usually sleep through pretty much anything and anywhere but the range of randomly vibrating bed, odd engine and water sounds, and the may different directions and velocities you are thrown around your bed make it pretty hard to sleep through the night.
After 2 days in bed coughing and spluttering and not daring to go upstairs and spread it around the doc came to visit and loaded me up with some cold and flu tablets and thanked me for quarantining myself.
28th – The cold and flu have helped and up I'm up and walking again. The head cold destroys your balance on top of a massively moving ship.
We'd had confirmed today what we expected for awhile – the lost time getting back to the Falklands means we're not going to Antarctica now. There's also record ice this year and all our normal landing sites are no go if we made it anyway.
While not actually going to Antarctica on an Antarctic voyage is devastating, I've spent 7 days in bed with sea sickness and a cold, so I was not looking forward to spending another 5 days in rough seas to spend 1 morning in Antarctica and probably not actually standing on land.
The team has put together a pretty decent looking few days around the Falklands for us before we have to head back to Ushuaia. It seems to be the best option in an awful situation.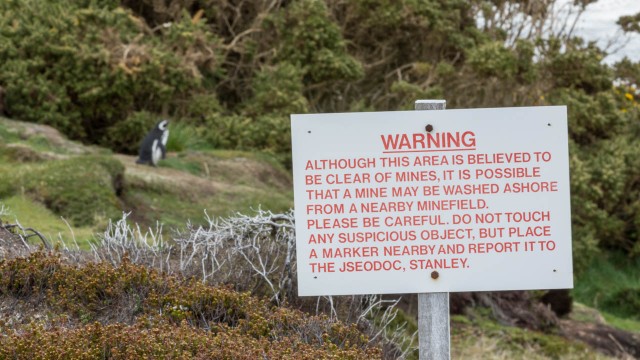 29th – We've arrived back at Stanley. I'm taking full advantage of not being tossed around the boat and washing my hair! Sounds silly but little things are nice. It's pretty damn hard to have one hand to hold onto the rail so you don't fall out of the shower and hurt yourself and wash your hair when the boat is flinging you around so having a calm stop can be an exciting moment.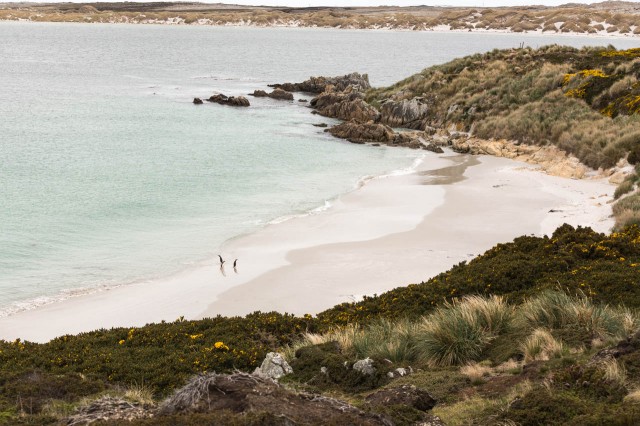 Now we've docked and everyone booted off the ship for the morning I've done a supermarket run of essentials before a hoard of 80 people empty it and John has gone on the coach ride to the Gypsy Cove.
Turns out my 50 pound note I had lying around from when we were last in the UK is out of circulation now and I can exchange in at a British bank for a new one people will accept– real helpful. Although they take US$ here aswell – not $100 notes – thanks Travelex for always giving me the largest bills you have! I think they'll be useful when we get to Argentina though. Lucky the Visa card still works – who needs this antiquated paper/plastic currency thing anyway.
John and I crossed paths on my way back to the ship and we did a combined effort on extra essentials at the supermarket – like a bottle of port, hot chocolate, Pringles and chocolate. The alcohol aisle is looking a bit impacted – think there might be a few very sloshed people over the next few days.
The internet had been really flakey in the high seas so using this opportunity in calm waters to get a few updates out.