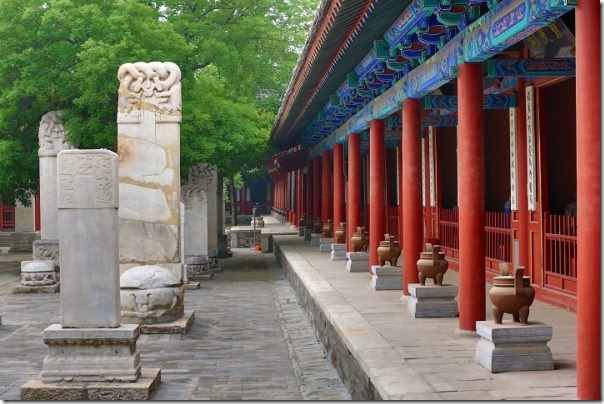 This morning we braved the subway again and headed over to Dongyue Temple – a Taoist Temple which is seemingly in the middle of the business district. After switching lines and wandering out of the train station we walked about 700m east till we found what looked like a temple. The person at the gate nodded at my Mandarin name for the temple so we set off inside for 10 yuan ($1.50). I'd found this place on the internet so knew what to expect. It's not your usual temple – all the statues are a little "different".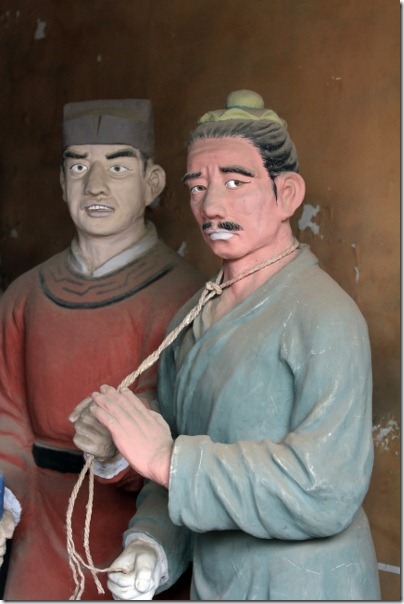 Even the ones just of people didn't have the standard smiling face.
The all had expression.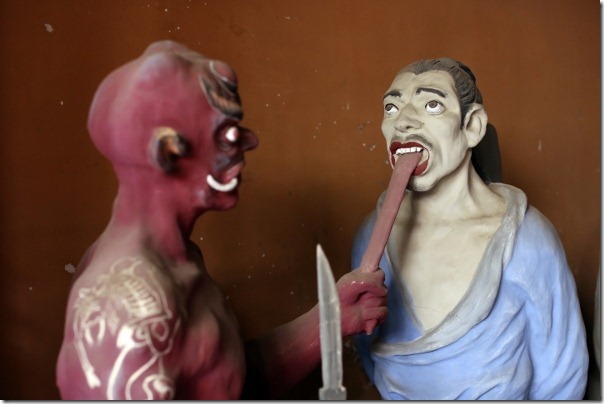 Even without the English translation it's obvious what happens when you're bad.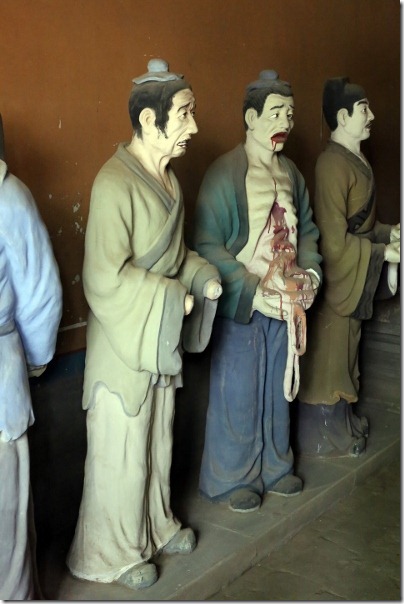 Then there's the animals that look like tv characters….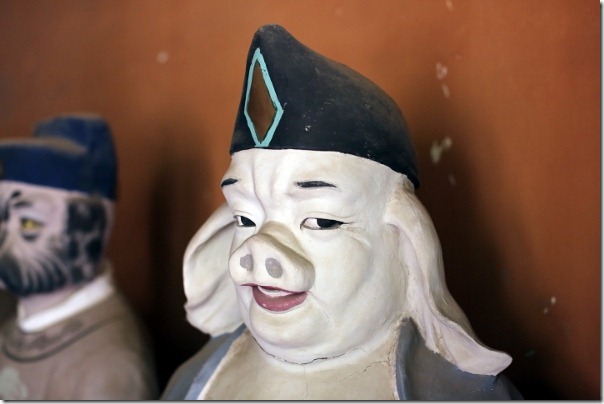 Pigsy?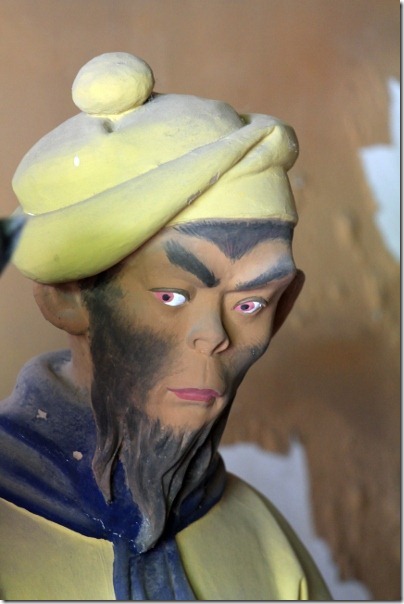 Monkey or one of the characters from the original Plant of the Apes movie?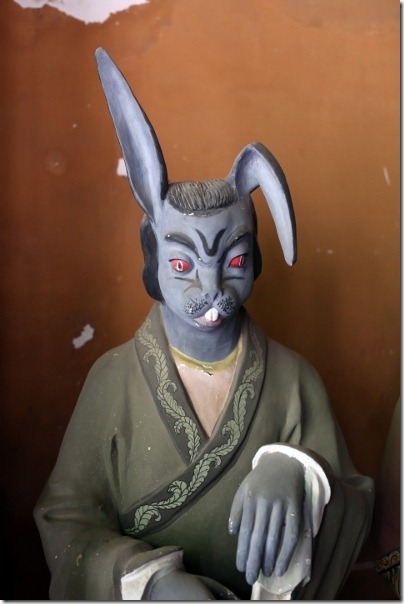 That creepy bunny from Donnie Darko?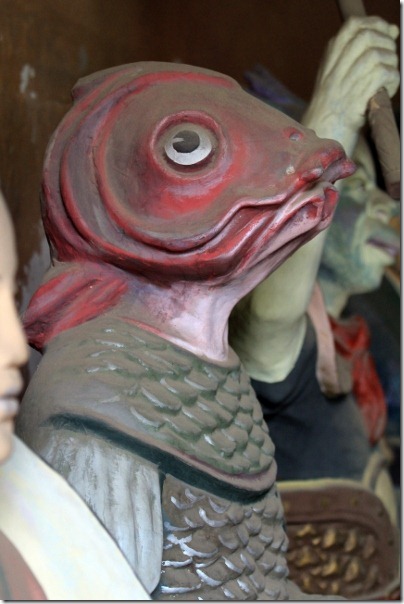 The admiral from Star Wars?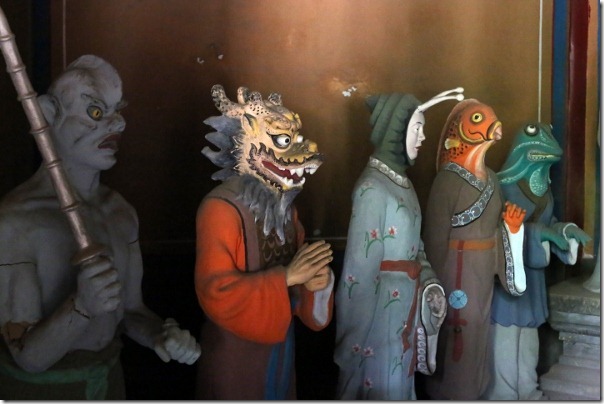 Maybe some of the Jedi council?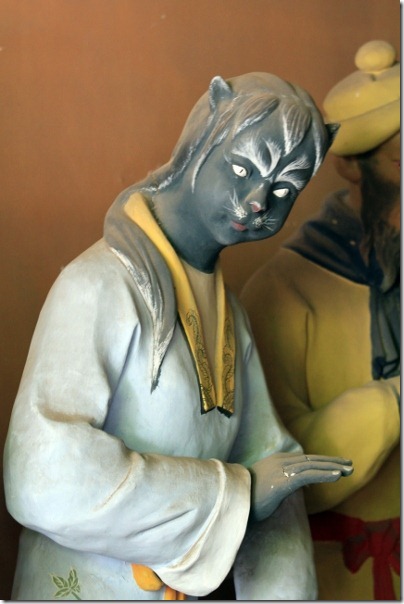 Then there's bunch of others that are a bit creepy looking like the cat lady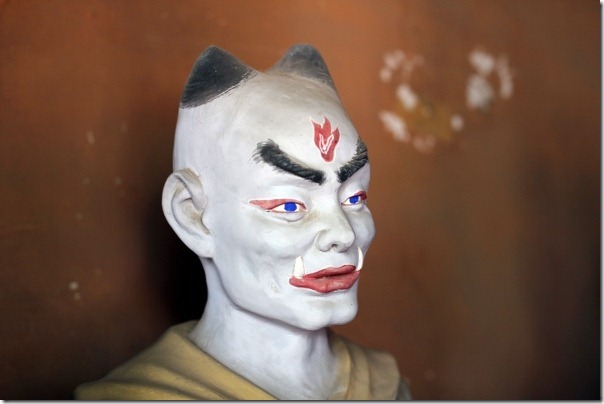 And these two fine gentlemen.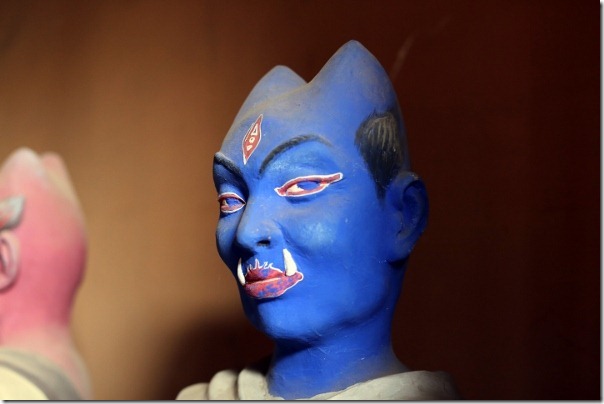 It was really quiet in the temple and there were no other western tourists there. Not surprising since I had an interesting time working out where the temple was in the city even after I knew it's name. Then we headed back towards Tianamen and had a look at "The Egg" and the square.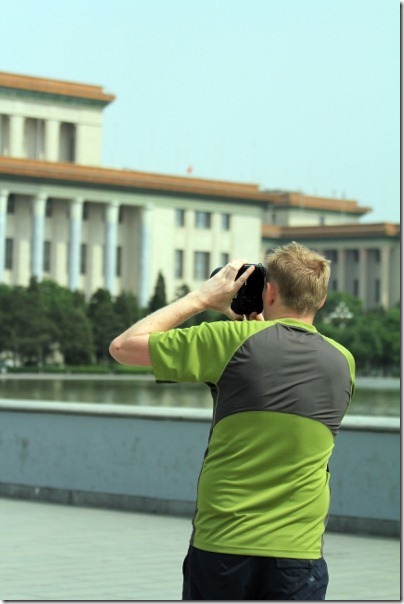 Didn't have the wide angle with us so had to go for a more arty shot of the egg
It's pretty cool metal and glass look. There was a nice breeze blowing that kept us cool but meant no cool reflection in the water.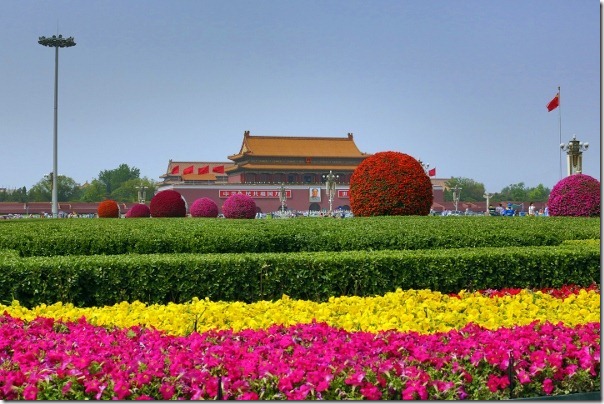 Then Tiananmen Square lined on both sides with fully in bloom flowers. Then we headed back to the hotel to put our feet up before or subway mission out to the Olympic Park to get some night time photos of the buildings after an afternoon shot of the Forbidden City moat.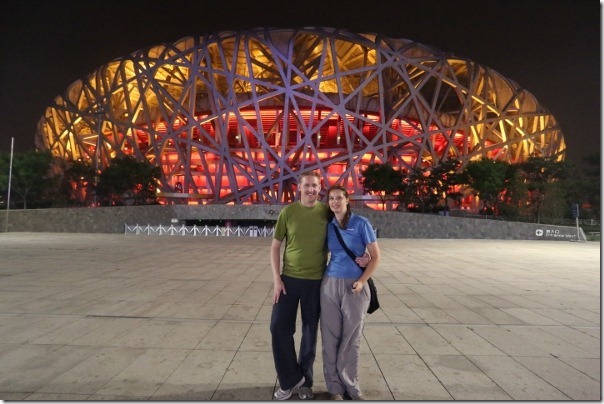 We used 4 subway lines and made it to the Olympic Park in time to get some photos of the birds nest and the water stadium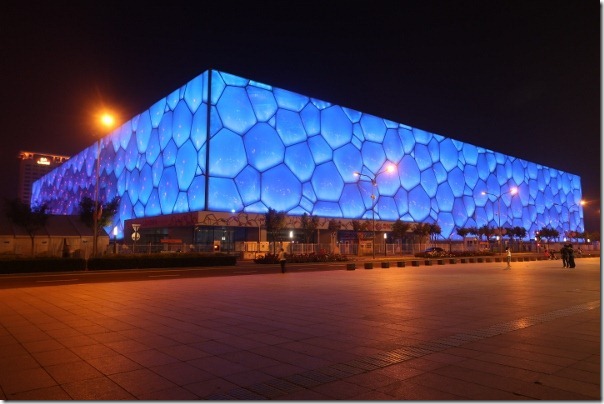 These are really massive in real life and still very impressive all lit up.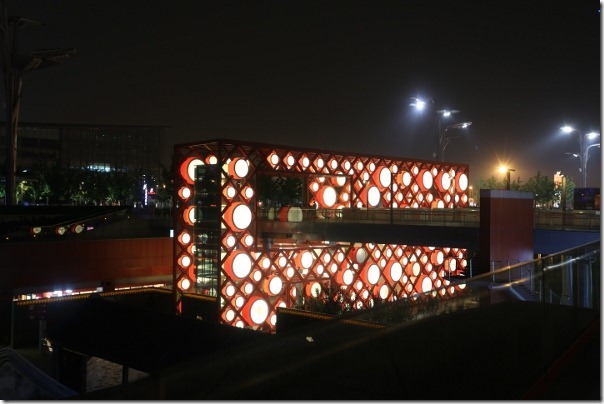 Not sure what this one is called but it was near the subway station. Everything got switched off at 10pm, so back 4 different lines and 1.5 hrs later we're back at our hotel. Getting up early to go to the Great Wall tomorrow.