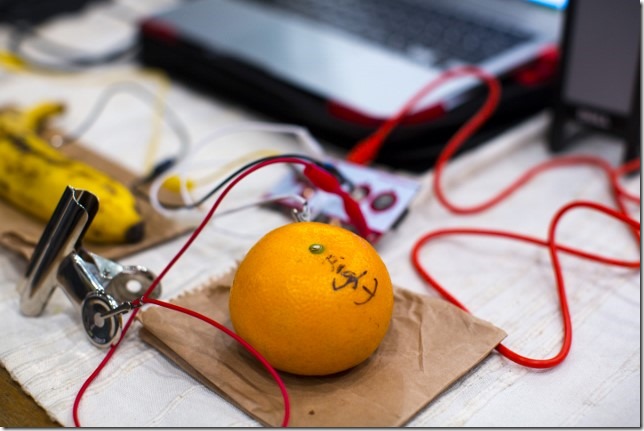 I was invited back to be a judge at this years' Young ICT Explorers QLD competition for the Grade 6-7 category. Students from all around the state (and even some from over the border) came to UQ to present their projects in ICT to a panel of judges. On the day I judged 8 projects and visited a bunch more and was very impressed at the range and quality of the projects by the children.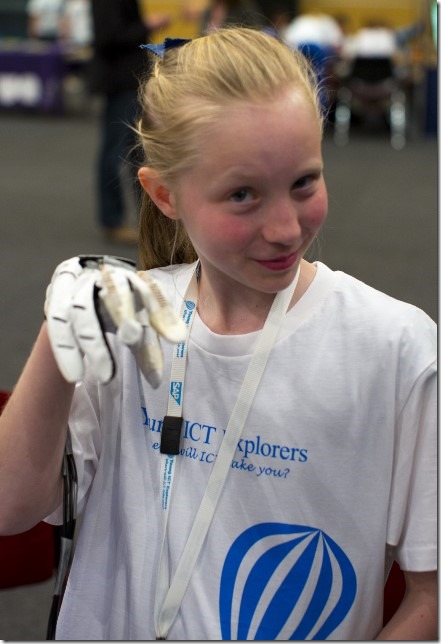 Some of the entries were solo like this girl above who used flex sensors stitched to a golf glove to allow people to grab people in her game and pick them up to prevent them from entering a junk food shop. She'd done all the soldering herself and burnt her hair a few times along the way.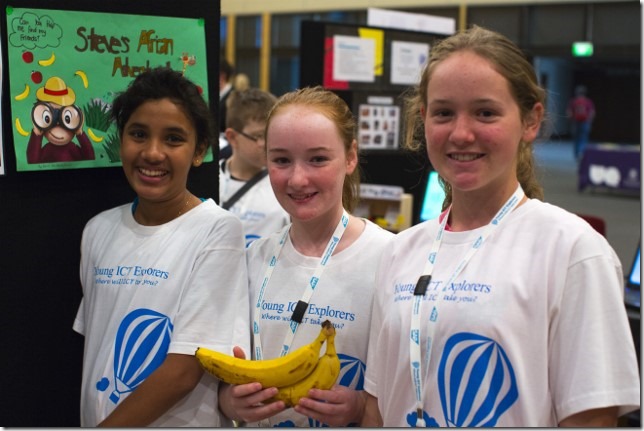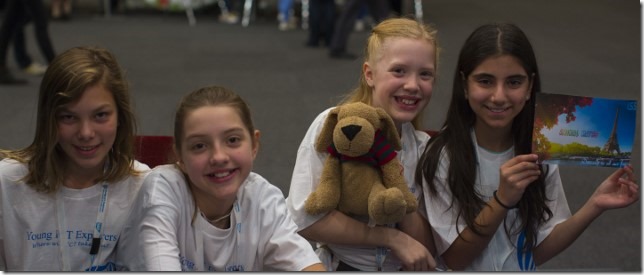 Lots of the other projects were done in teams like these two groups of girls who made african themed educational games to teach kids more about african animals.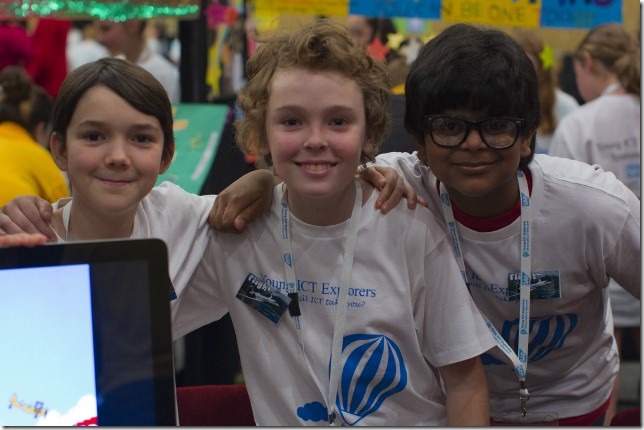 There was heaps of enthusiasm for their projects like this group of boys that made a flight game where you fly past famous landmarks and gives the players a bit of information about history and geography.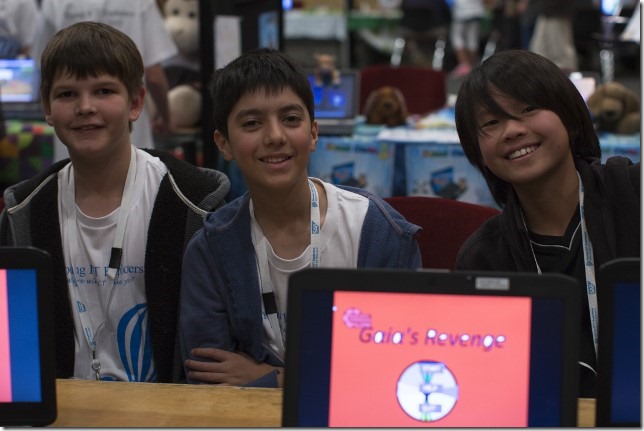 Some had spent a lot of time thinking about their theme and message like this group of boys whose game centres around Gaia and maintaining conditions for life on earth.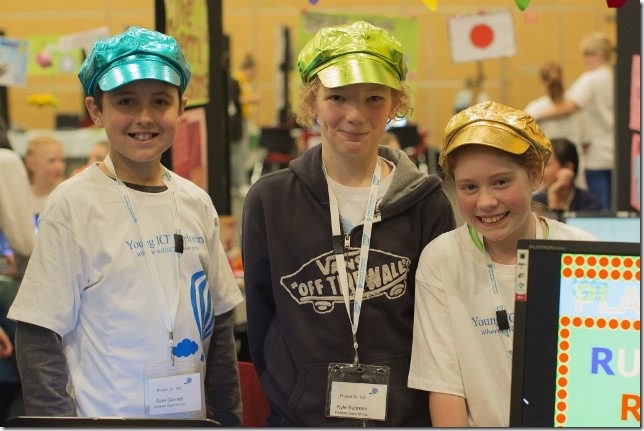 Many had environmental themes to their games like this group that concentrated on education around reduction in rubbish, recycling etc.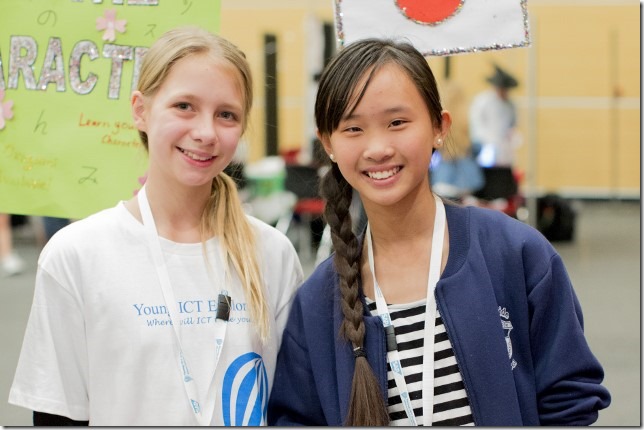 These two girls had made a game to help kids learn japanese characters.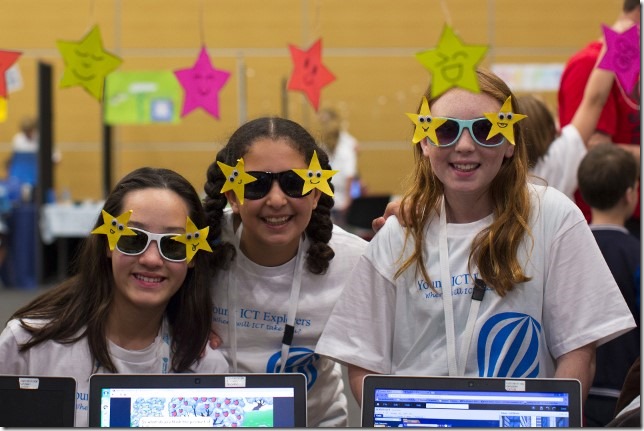 Many had fun decking out their booths with their artistic talent.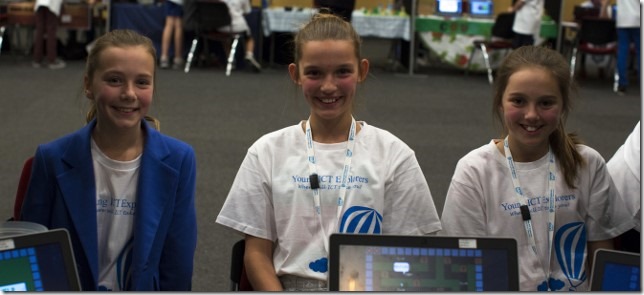 It was great to see some big smiles when talking about the problems they faced and overcame in creating their projects.
There were lots of other interesting projects in the other grades with numerous autonomous helicopters, lego mindstorm etc. I didn't get a chance to take too many photos as I was busy judging, but all my pics of the day can be found here.