Today we delivered our Windows 8 Kicksart 1/2 day workshop to about 45 locals. It's actually quite a large group to give a workshop to so we completely re-arranged the room to force everyone into groups so they can collaborate on their application ideas. We had a great day, with a wide variety of ideas from areas like sports, events, security etc.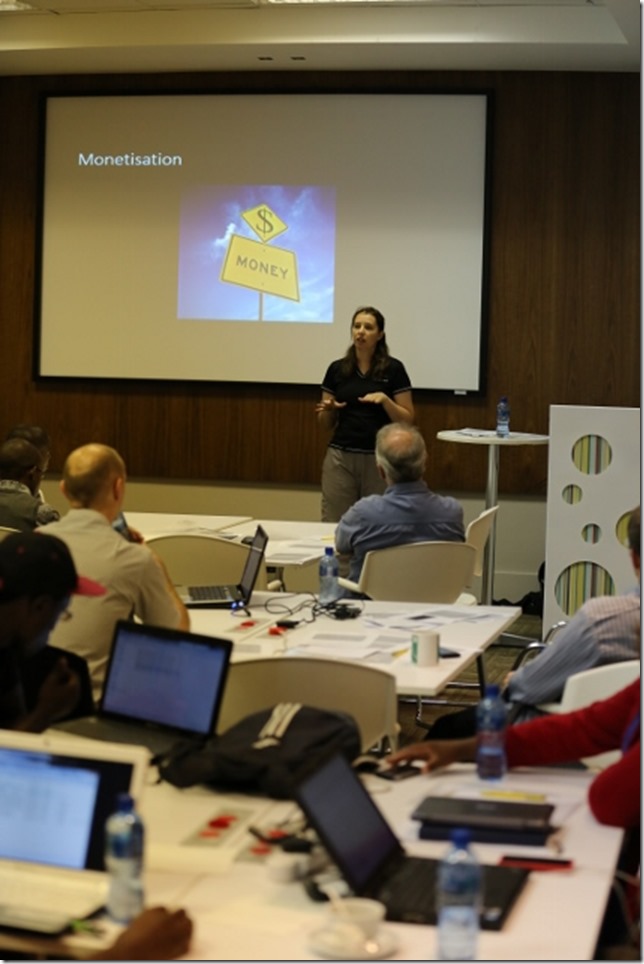 The great thing about doing a presentation locally like this is you get to meet some local, like-minded people and see what sorts of challenges they face. The big one here which really hits home with us also, was the availability (or lack of) widely available high speed internet.
Sounds like a few of or attendees are going to come back for our Kinect presentation in a couple of weeks. Should have lots of cool stuff to show them then.
Many thanks to Dave and the local team for organising the day for us to make it a success.
The afternoon involved finding a data sim so we could get some internet on our phone. This proved a lot easier than I was expecting. We just needed our passports and proof of where we were staying. Luckily I had these with us and the helpful guy at MTN set us up.
We're off on a bus to Kroonstad tomorrow so we'll see how good the internet coverage is when we're there as that will dictate how often we can post to here.