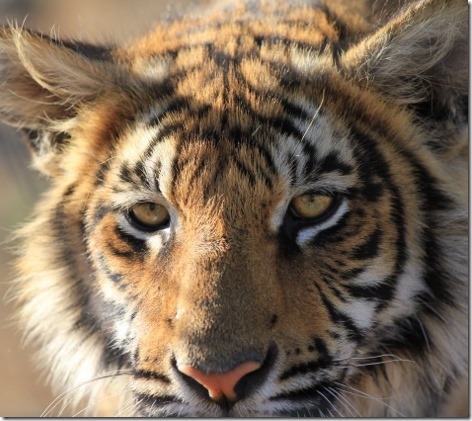 Wow…..today was epic! We awoke at 4am to the roar of lions…what a sound! We weren't assigned to any duties today but we helped out with most of them and am now very tired!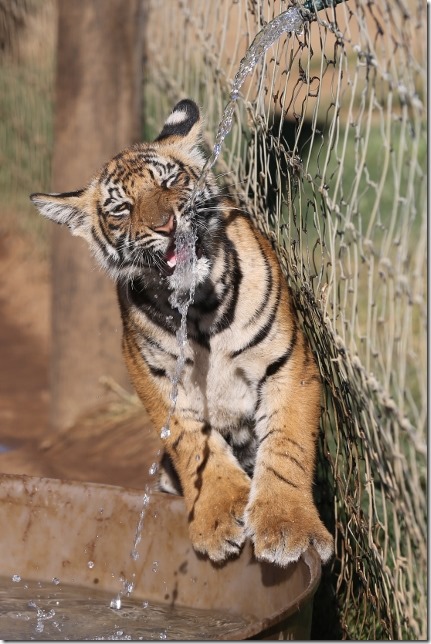 We started out cleaning out Rex – the caracal's cage. He was quite pleasant, and then filling up the tiger's water trough – which was big with very slow water pressure. Turns out we were supposed to clean out the inside trough aswell. So in we went and straight away let two of the tigers out. They're only 5 months old but boy were they dirty and strong. Took a bit of effort to catch and then carry them back in. These guys are really playful so I think both of us ended up with new tears in our pants.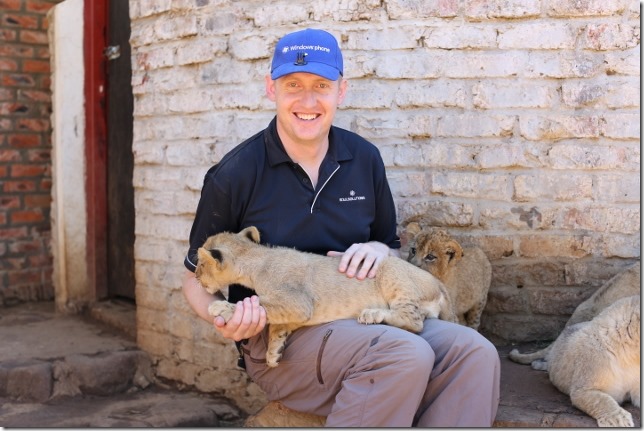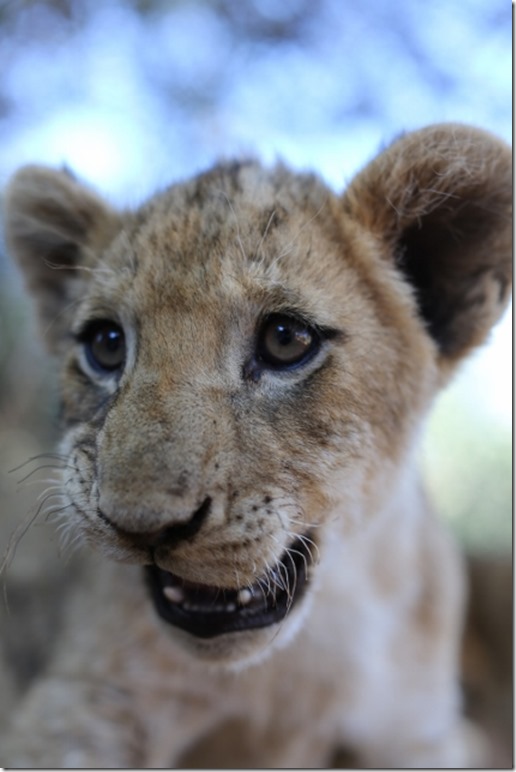 Then we hung out with some of the smaller cubs while everyone else was having breakfast. There's 12 of these guys so you're quite overwhelmed with the cuteness.
Next we helped bottlefeed 18 little cubs. Amazing how messy some of them are eating.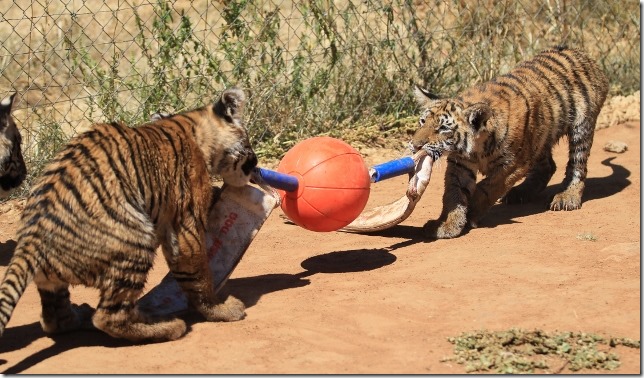 After lunch we decide it's time to introduce the tigers to the lion toy. Boy was it a hit! They were a bit scared at first but it didn't take them long to be fighting over it and playing tug-a-war.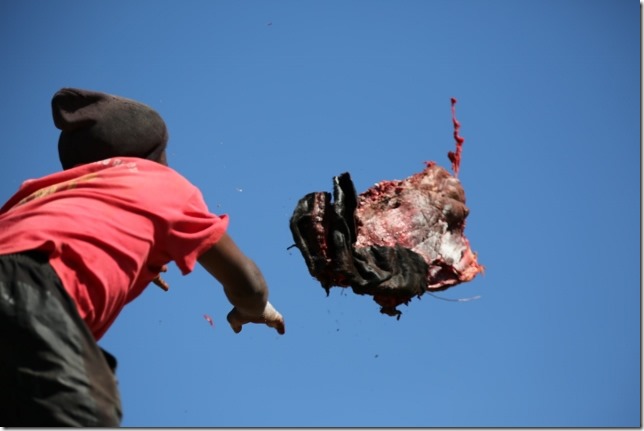 The afternoon we followed the feeding tour around and saw all the animals.
We were lucky in the afternoon when the adolescent tigers decided to have a bit of a playfight in the pond. Made for great entertainment and photos.
We played with the abc's a bit in the afternoon before stealing a few cuddles with the tiniest cubs.
Then it was evening feeding with the smaller cubs and now we're ready to crash!