This morning we went on a bushwalk and this time I was feeling well. Had a nurse of Dee Dee at the beginning and then headed into the bush.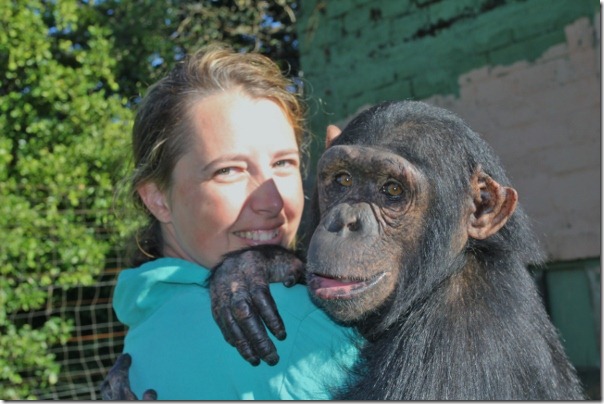 Jose went to get something out of her gumboot and Dee Dee swiped her boot and took it up the tree. Took us awhile to get it back but she eventually let it go. You can just make it out in the picture below.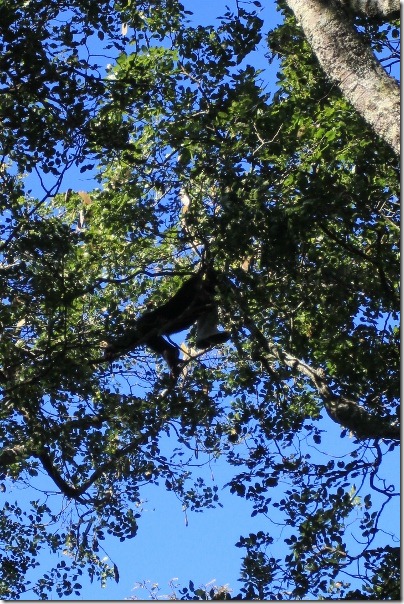 I posed for a picture with Dominic and a second later he grabbed my hair and stole my hairband and wore it around like a bracelet.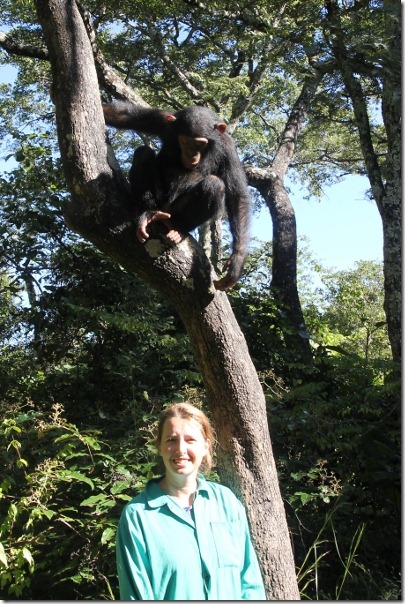 We went up the anthill and played with them awhile. We swung Dominic and Sims slept on the branch while the others got groomed or played in the trees.
We headed back and Dominic was in a cuddly mood. He search all through my clothes in search of more food but also just enjoyed scratches and hugs. Karla let us very close to her baby Kitty and was letting Dee Dee nurse her.
When we headed back got my first look at Billy (who is actually a girl) the hippo feeding. She is really MASSIVE!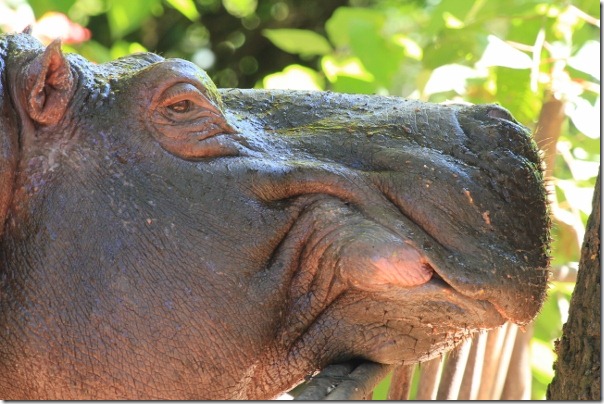 We headed over to enclosure 1 and 2 and I filled up a few bottles for Milla. She took them and tipped them into the red chimp ball, put her hand over the hole and shook it up and cleaned it out. Then she poured the water over the concrete and used her new blanked to clean it and then washed her hands…such a smart girl.