F
First morning we've had since we started our holidays we don't have to actually be anywhere at a certain time today. The view out of our bedroom window of the mountains in the morning is pretty cool.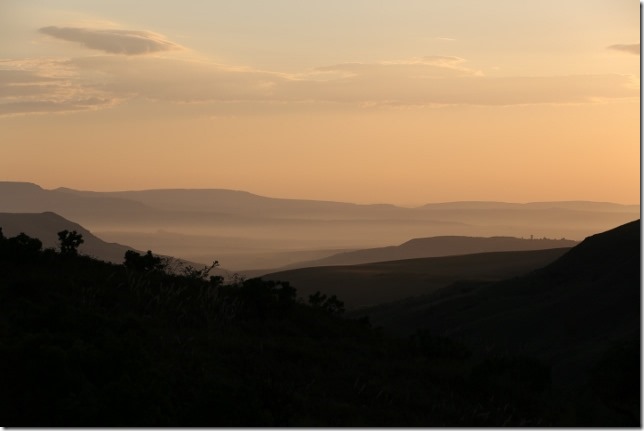 We look up at Policemen's helmet – it doesn't seem that far but it's supposed to be a 4 hour walk. So we head off about 9am. We quickly see why it's 4 hours – instead of going down the gully and up the hill, it's a long meandering track around the faces of the mountains.

About 10 mins in we hit our first "creek crossing" – just little bolder hops across without needing to get wet, and just around the corner another. About 1 hour in we hit a bigger crossing, this time there's no way across without getting feet in the water. John goes no shoes, I go all in shoes and all. About 1/2 hour later, just as my shoes stop dripping we hit another so wet shoes again.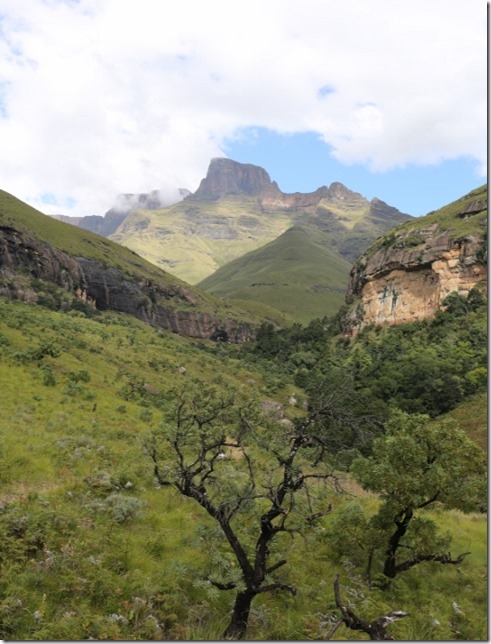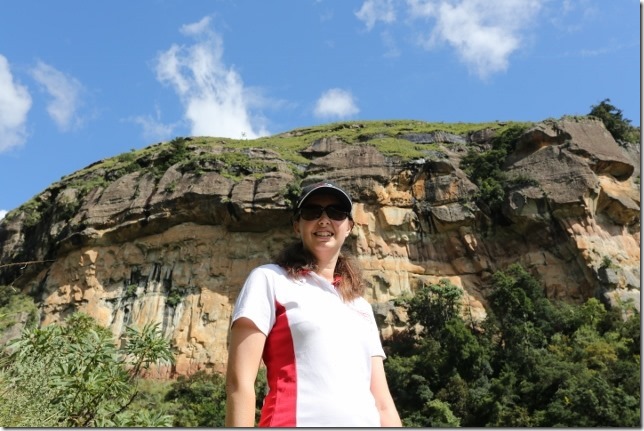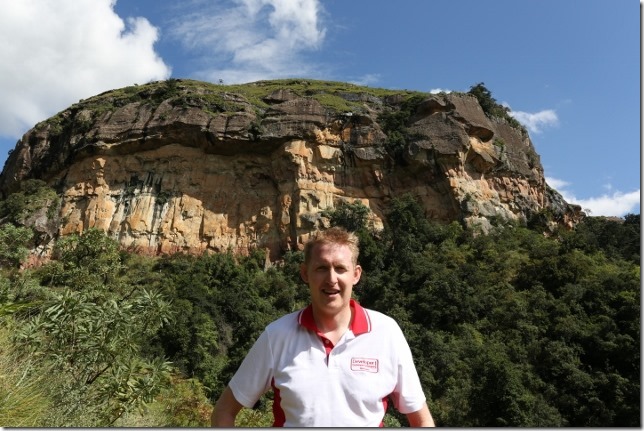 The last part of the walk is pretty steep up the mountain and a bit of a scramble right near the top to get to the helmet.

What a great view from the top down either side of the mountain. We can see back to our huts and further across the mountains and on the other side we can see the gorge snake through the mountains – that's our walk for tomorrow – longer distance and time but should be much flatter.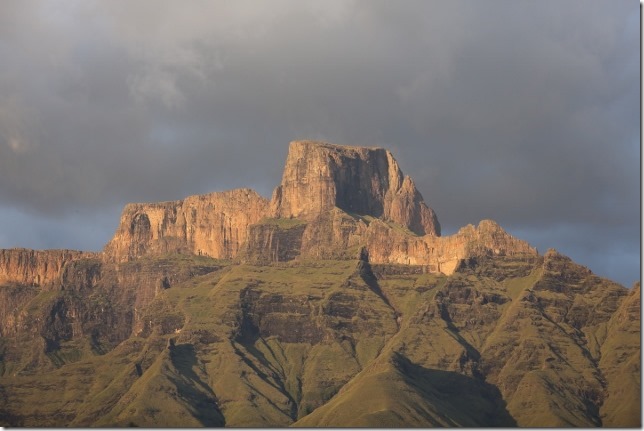 On the other side is Sentinel Peak – that's the plan if we're not too tired for Thursday – the only day walk where you can get to the top of the ampitheatre – but we essentially have to drive around all the mountains to get to it. This could become a very long day.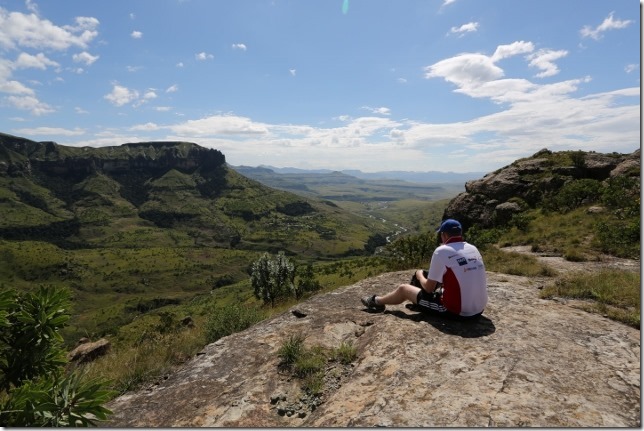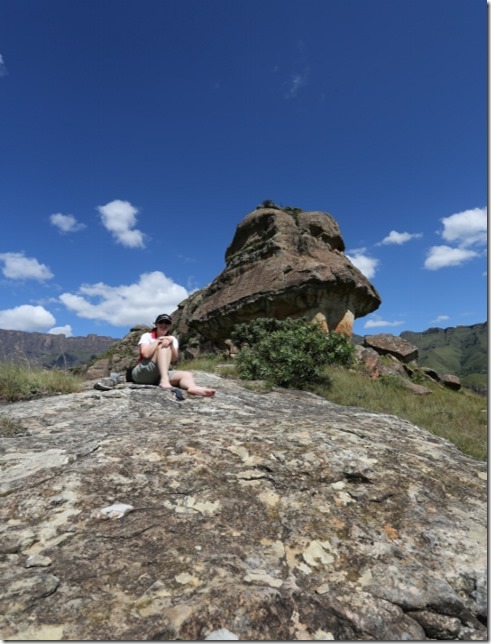 We sit up the top for about 1/2 hour admiring the awesome view.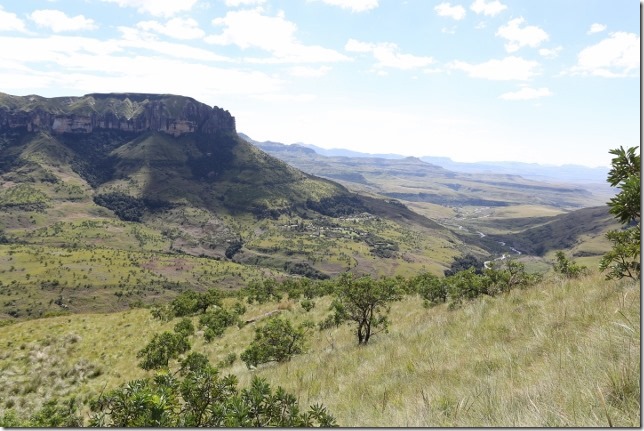 We can see our huts from up here and then head back down and back to our cabin and grab some lunch.
We're missing a few essentials in our food – cheese and something to light our fire with – we've found wood and firelighters, just no matches or a lighter. John's spotted a Cheese tasting place on our tourist map so we decide to go for a drive in search of cheese.
We follow the long windy road that the map says is unpaved – driving, driving – still bitumen which is good. We pass about 20 schools but nothing tourist like. We get to where map says there is cheese and there's nothing even remotely resembling a cheese place. We're getting a bit low on fuel so we decide to go back via Bergville hoping they have a petrol station. Once we get there we spot a Caltex and a BP. Hmm..now do they have a shop that sells cheese. We go down a side street and spot what looks like a set of bigger shops – and a ShopRite. There's a massive queue out the front – not a good sign – but there's a bunch of people going past the queue into the supermarket so we follow them.
It's like the scene from Clerks when he walks into big video shop – this place looks like it has everything. We find everything we're missing plus some braai salt – that'll come in handy for our sausages tomorrow. Back to our little hut, food and sleep ready for tomorrow's hike.