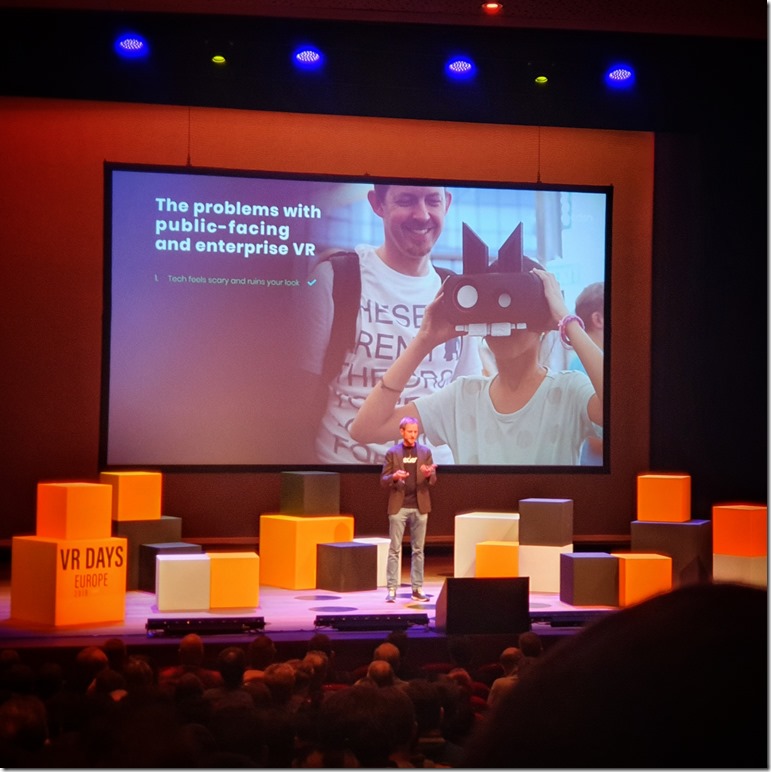 It's Day 1 – Vision and Impact Conference of VR Days Europe and I really loved the session by
Dominic Eskofier addressing the problems with enterprise VR (or really all the devices). The part that resonated was getting people to want to put on the device (especially in a public place). They mess with your hair, they can feel a bit claustrophobic to people, and aren't very fun looking.
I really loved some of the ideas he shared to make them more fun and personalised – like above where it can be a fun "skin" to attract kids, or the amazing one below that is a pure piece of art.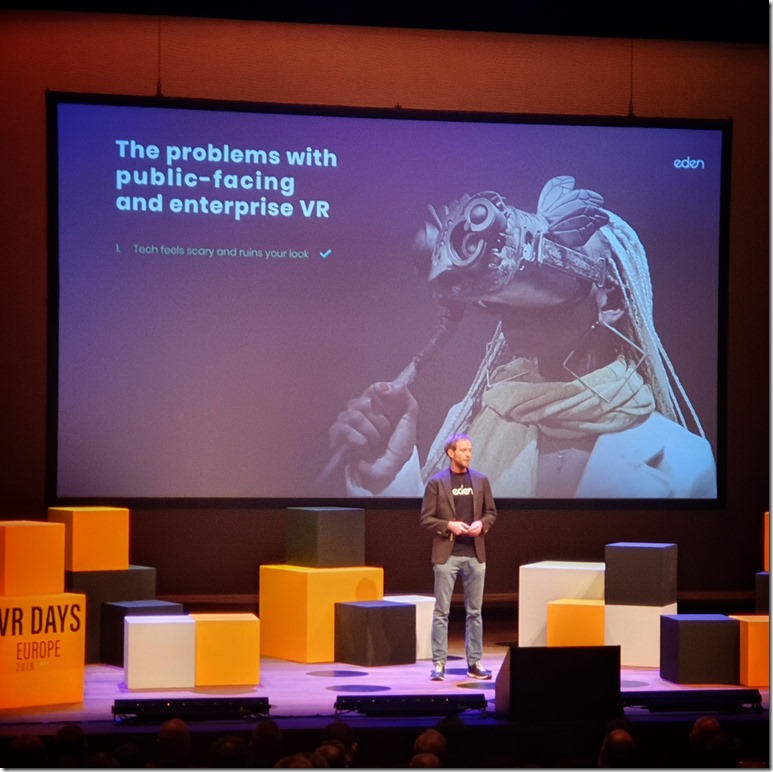 What I really like (apart from how amazing it looks) about the 2nd one is the handle. This allows the user to be able to hold the device to their face to try an experience without having to be strapped in. It allows them to easily exit the experience if they feel uncomfortable in any way very quickly and it doesn't mess up anyone's hair. I've seen so many people not keen on trying experiences in Hololens etc because they don't want helmet hair!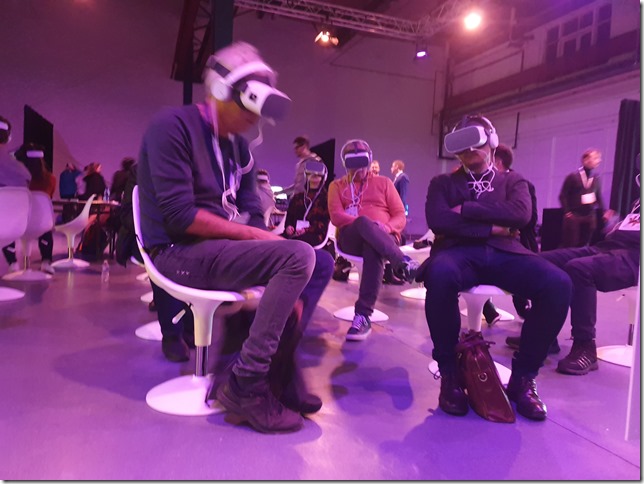 I also think the skin/cover idea is also going to appeal to so many people. I personally like the plain looks so they appeal to me, but when you're in a room with many devices – how to do you find "yours" in the see or other people. How do you express your individuality. I think this will become more important as these devices become more personal to us – like our phones – and it becomes "your" device rather than a shared family or work item.