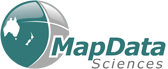 Currently priced at only $2,500 per organisation MapData Sciences has just released the most current online road data map for Australia and New Zealand ready for you to use. Supplied as a hosted tile set the product is amazing value, you can simply plug this into your current generation GIS software or web application with ease, get 4 updates per year and a SLA to top it off. Find all the details here on MDS' website.
The tile set is supplied in the now de facto web standard EPSG:3857, 256px square "Quad Tree" tiles. This format is used by Bing, Google, Yahoo, OSM and ESRI meaning that the most recent version of most GIS software will allow you to add this as a layer. MDS provides instructions on how to integrate with ESRI's products as part of your welcome email.
Apart from the good value the impressive news is around Australia and New Zealand getting a first class current road map with an actual schedule of updates: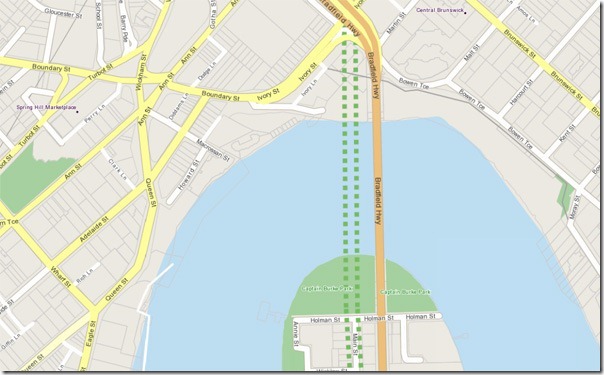 MapData Science shows the new tunnel in Brisbane.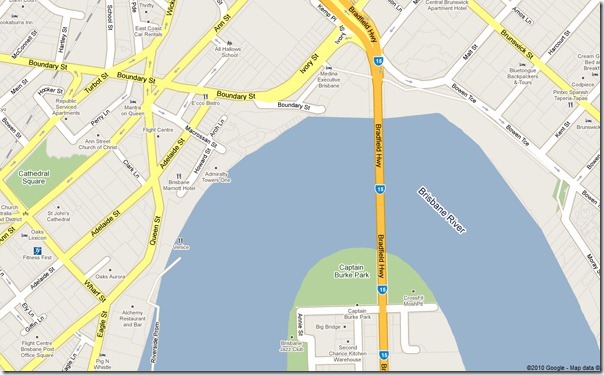 Google still hasn't refreshed their map, even though their data is supplied from MDS!
One of the project we run here is our Open Source Silverlight Map project called DeepEarth. This control gives you a powerful, smooth Silverlight control to build your custom application on. We're currently in the build process of our new Silverlight 4 control which is GPU hardware accelerated, no longer restricts you to integer zoom levels and offers a platform for developers to build and share tools and controls. Within a few minutes we added support for MDS Foundation Map in the latest build, check it out here:
http://deepearth.soulsolutions.com.au/mds/
Zoom to Australia or New Zealand and let us know what you think of both MDS' new map and our new fluid Silverlight control. We're keen to support innovation in the Australian geospatial industry and it is great to see MDS launch such a useful product.