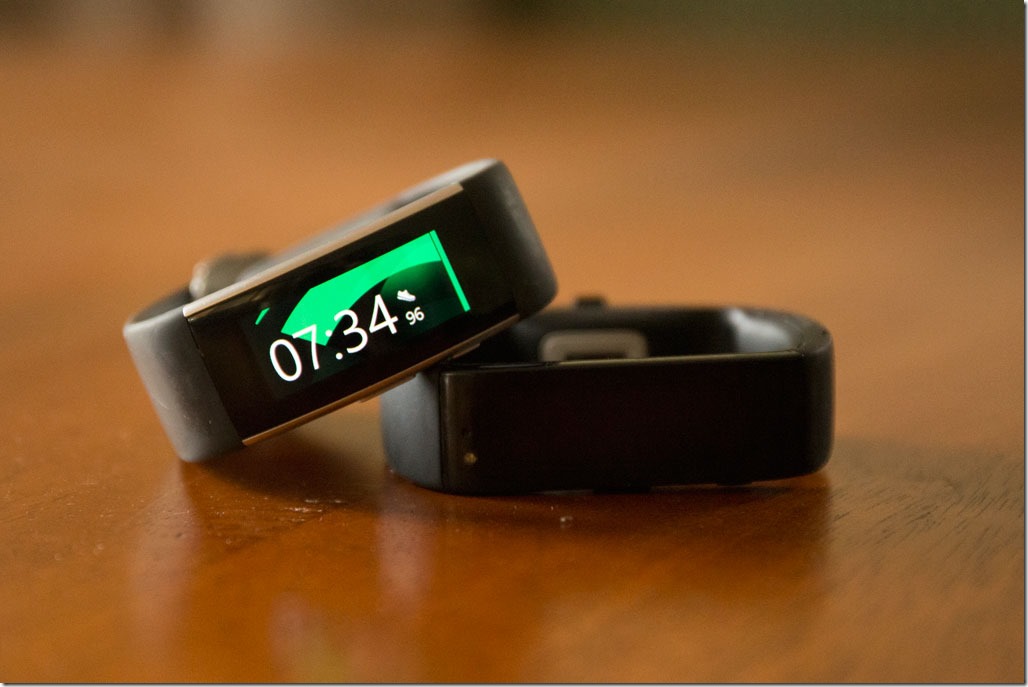 At Build last year I rushed to the Microsoft store to buy a Microsoft Band. They weren't available in the US and what drew me to the device was the phone integration and the ability to track my bike rides.
Since then I've had a couple of V1s and have had the V2 for just over a month.
What I've liked:
Integration with the phone, facebook etc. – The ability to see who is calling without having to get my phone out of my bag or go back to my desk and to quickly hangup, send a message or to take the call has been invaluable on client site. Now I leave my phone on silent all the time knowing even if my phone is upstairs at home my band will let me know someone is calling.
The ability to track my bike rides without needing a phone. I've been improving my riding ability and the link with strava was a must. The ability to get the heart rate and gps data has been great.
What I've like about Band 2 over 1:
Comfort – I never thought 1 was uncomfortable but v2 is way more comfortable
Durable – v1 I scratched up the screen in the first day. After a month the screen looks great on this one
Screen Quality- The screen brightness and quality is a big step up!
Rotate arm to turn on – this has been great so I don't have to turn it on to check the time to save battery as much anymore.
Build quality – I broke the v1 in a few months and made pretty big inroads to breaking the 2nd one aswell. So far this one seems to be a better build quality with the shift in position of the battery.
What would make it a killer product:
Better battery life with GPS – Now that I ride for over 2 hours regularly the battery doesn't last my ride. I have to take a battery pack to charge at stops and quite often have to remove and charge so it doesn't go flat. The problem with this is losing my heart rate data. Maybe I could use my phone for gps and the band for heart rate and get the app to join them?
Integration with cycle computers – most cycle computers either connect using Ant+ or Bluetooth to display your data. The band doesn't work with these devices so while I'm riding I can't see my speed or heart rate. It also means I have to track my heart rate and then the bike data (cadence) separately and if I don't want to write my own thing to join them together have to choose which one to load to strava
Strava Integration – while there is technically strava integration – I've found it to be unpredictable. Sometimes it'll upload straight away. Sometimes it can take up to a day. If it doesn't upload after a day I've found it's gone for good. It's in my health record but will just never appear on strava.
Cortana on Android – I have an android so miss out on the voice bits…