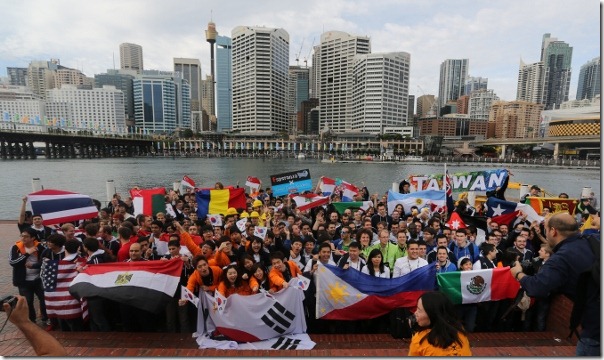 Today was the exciting day for everyone. Finding out who will win the Imagine Cup for 2012. Just after lunch they took all the contestants out to get a group photo at Darling Harbour. Then one of my favourite parts of the week – the showcase. I get to walk around and see all the solutions and have a chat with the teams. It was packed in here this year with lots of media – which is awesome for the teams.
Then we're all ushered into the big room for the finalists announcements.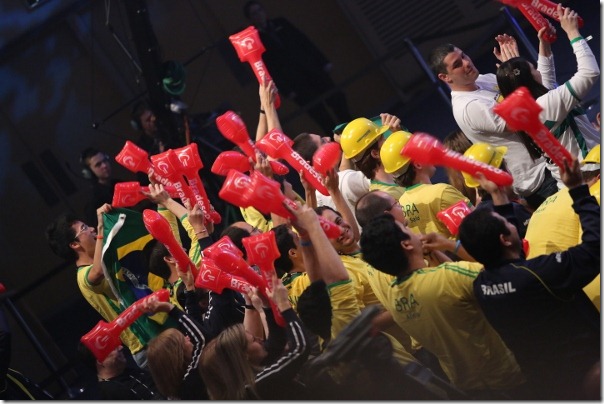 The teams are all pumped ready to hear who the winners are.
There's lots of dancing, cheering and waving of flags.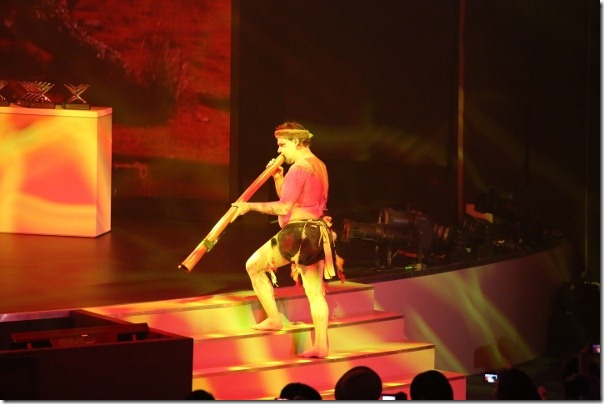 It opens with some dancing..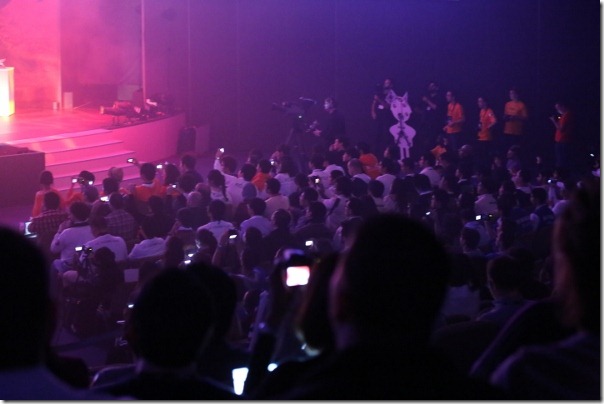 and the room is lit but the screens of all the nokia phones being used to take photos and videos.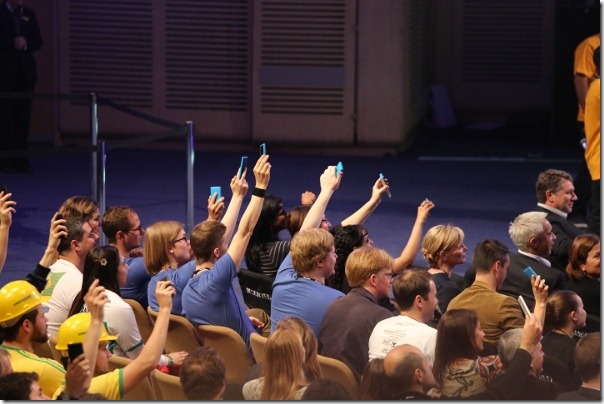 The students show off their phones. Then onto the winners…I've condensed down to the Software Design winners as there are quite a lot of other prizes.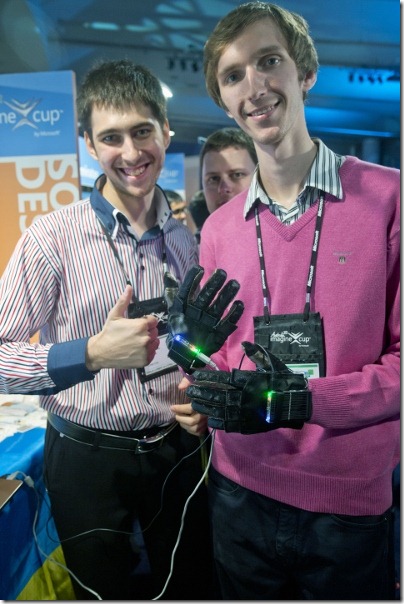 1st – quad Squad – Ukraine – Anton Posternikov, Anton Stepanov, Maxim Osika, Valeriy Yasakov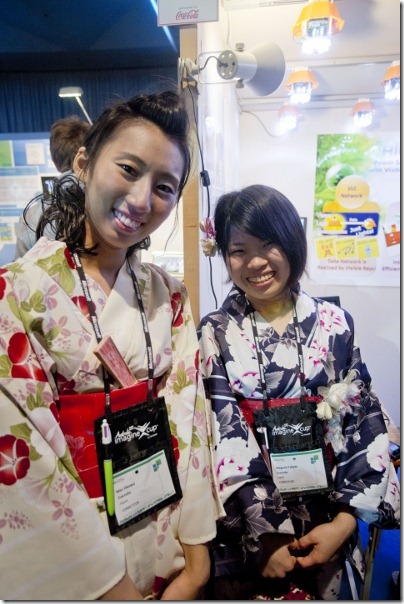 2nd – Coccolo – Japan – Megumi Tabata, Mio Okawa, Shunichi Akamatsu, Tun Jie Tan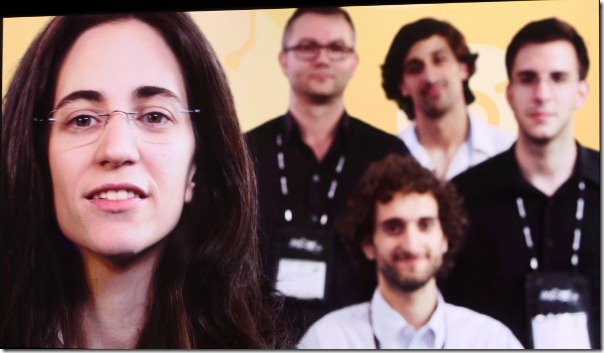 3rd – wi-Go – Portugal – Luis de Matos, Michael Adaixo, Pefro Querido, Ana Figueira. Unfortuantly I didn't get to see these guys in the showcase so had to settle for a picture from the big screen.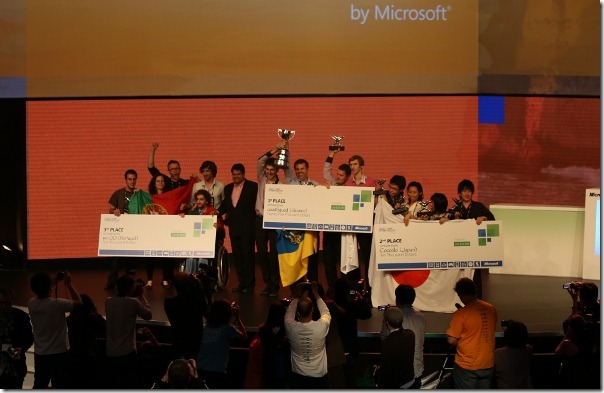 Congratulations to all the winners! I saw some awesome teams and ideas again this year and really hope to be part of next year's event where the finals will take place in Russia!