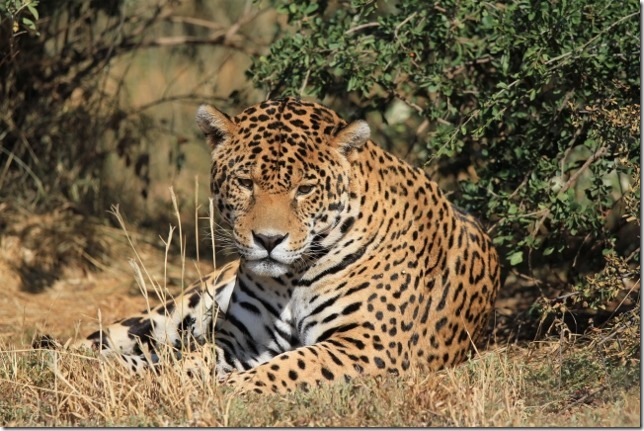 There are two jaguars here at Boskoppie – Jaggy and Boyfriend.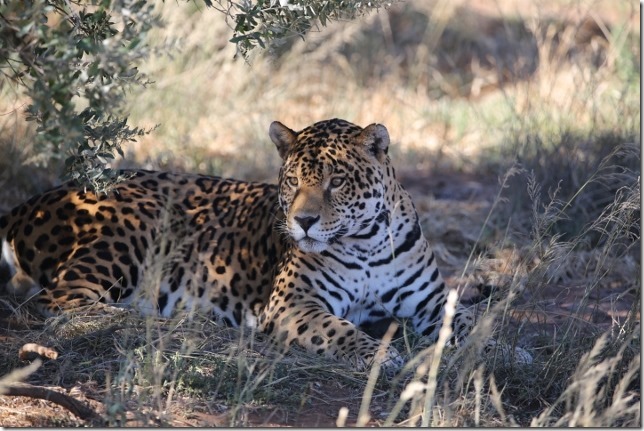 They are quite a lot bigger than I expected ie. big cat sizing largest to smallest – Lions, Tiger, Jaguar, Leopard etc.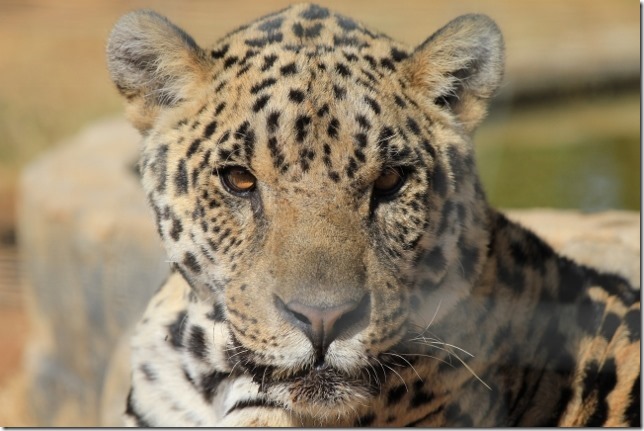 These 2 have very different colouring and tend to hang out under small bushes or in their night den.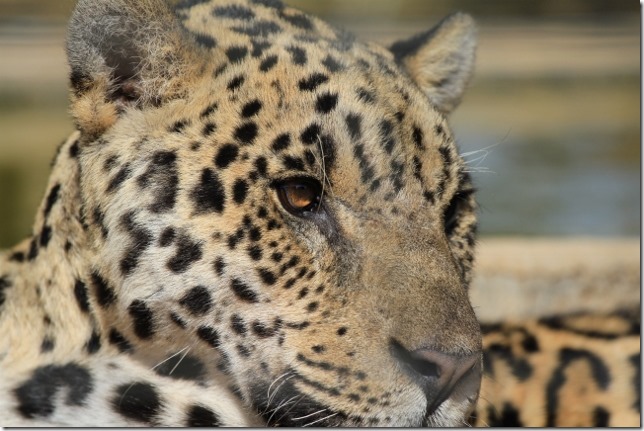 Today we looked after DEF's again. These guys are getting pretty playful in the mornings. I had about 7 of them all decide they wanted to lay on my lap for scratches at once. Funnily enough my lap isn't big enough for that many lions at once so a bit of a fight over my lap occurred quickly followed by the bigger of the lions claiming poll position for scratches while the rest banished to chew on my shoes.
We cut up a warthog for the cubs this afternoon. I actually made quite a lot of mince. We're getting pretty good at cutting off fat, skin and sinue with non-ideal knives so that the meat makes it through the mincer without clogging up.