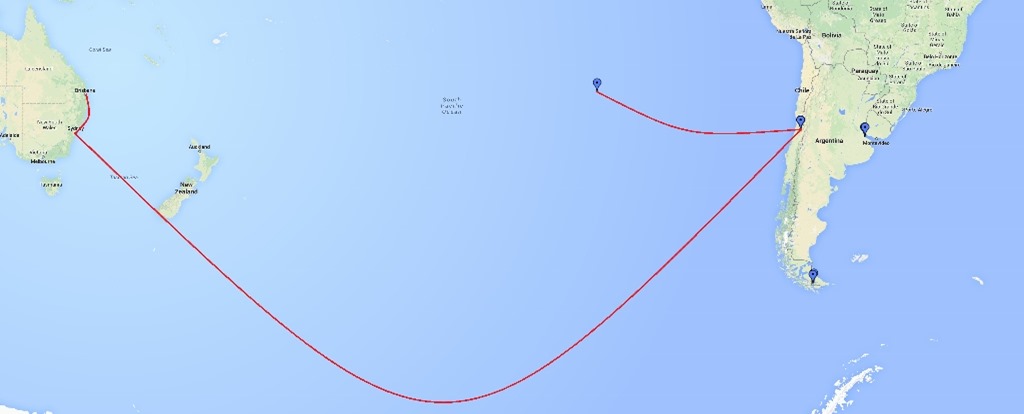 This morning we were up early to catch our flight to Easter Island. I was a bit worried whether the taxi the hotel had called for us would arrive or it would be lost in translation of my extremely poor attempt at Spanish.
I breathed a big sigh of relief at 5:30 am when we lugged our bags downstairs to find the front desk manned so we could hand over our keys and the taxi waiting and not wanting to charge an expensive amount for the trip.
We arrive at the airport with heaps of time to spare. We knew we were hovering a slightly over the check in allowance on LAN (first ever for us) but they didn't even blink an eyelid when they checked us in. We both ended up on aisles and it looked like a very full flight.
Boarding on LAN was very efficient with specific signs for row numbers. Once on the plane it was slightly different as it seemed we weren't the only travellers split up but many of them trying to switch seats etc. After a lot of messing around we left 20 mins late and our 6 hour flight back towards Australia began. It was a very hot, long and boring flight for me with my entertainment system continuous broken.
We were met at the airport by Christopher the owner for the cabana we're staying in. Very friendly bloke and took us on a little orientation tour of town. We quickly settled in and then went to see our first site – the crater edge of Rano Kau. The trail started just across the road from our room.

It's a volcano lake that overlooks the ocean but it resembles a witch's a cauldron as it has big clumps of reeds floating in the dark water.
Then we wandered into town to find some dinner and see how the sunset over Tahai. Unfortunately there was a bunch of thick cloud so the sunset wasn't very interesting. This guy has his eyes painted in white and is quite imposing.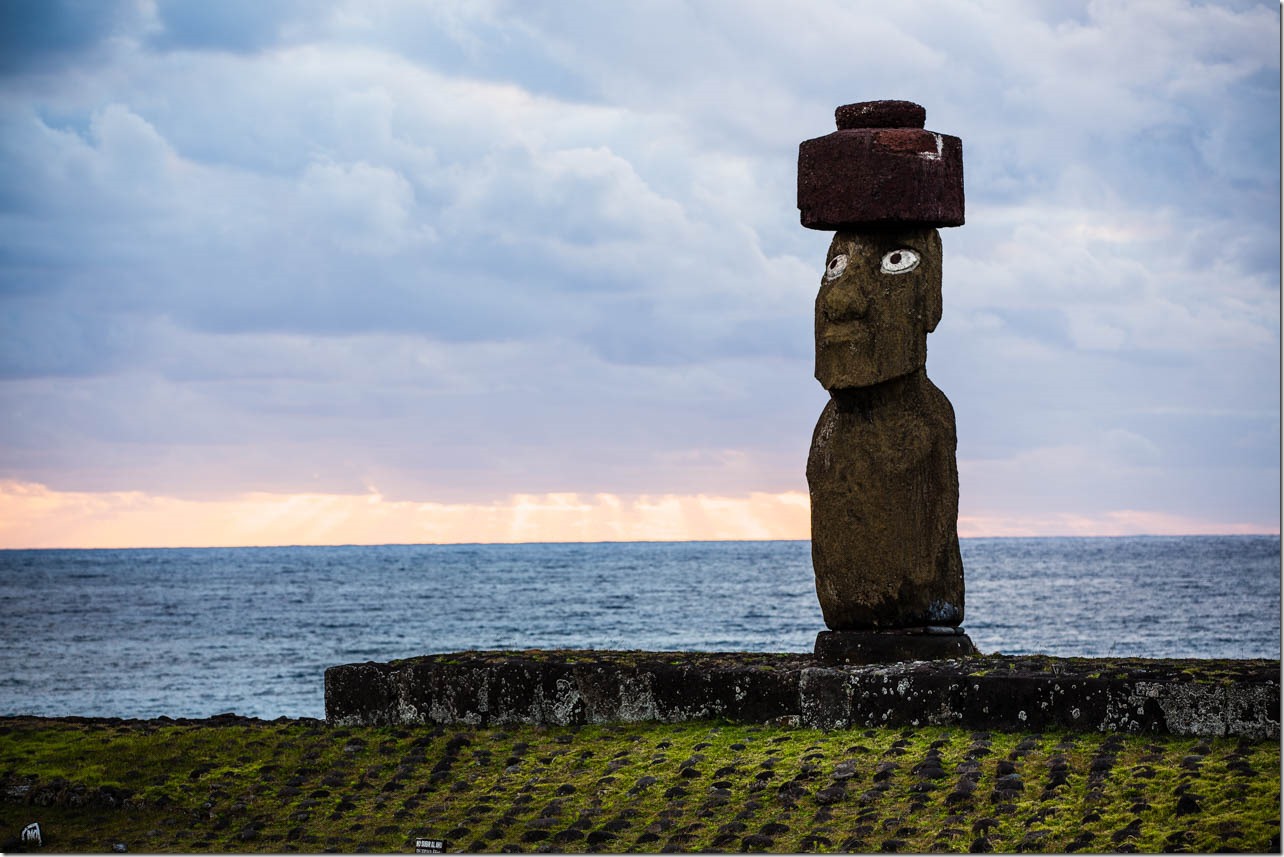 Then the walk back to our hotel and ready for sleep!