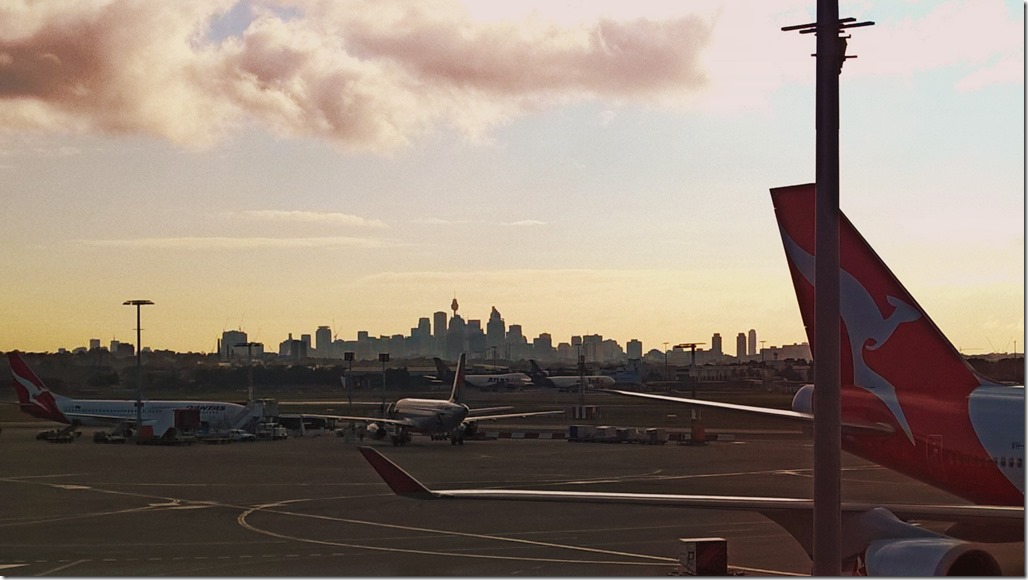 This morning was a massive travel day. We were up at 4am to get to the airport for a flight from Brisbane to Sydney.
Had a few hours to kill in Sydney so we found a nice bluetooth speaker incase our car really only has radio/cassette as advertised and then our big flight from Sydney to Johannesburg. Pre ordered our food but seemed the menu changed so John had to pick his meal and our 2nd meal wasn't even listed. Not sure that system is quite working. Full flight on both legs today.
We and our bags made it safely and we're staying at the hotel just a short shuttle ride away as we're off to Namibia early tomorrow. Of course I was dead tired and my mouth is working faster than my brain so I managed to pick up a "guide" to my shuttle bus. The official looking badge and jacket stupidly tricked me into responding …so had to pay my dues when we got to the bus stop.