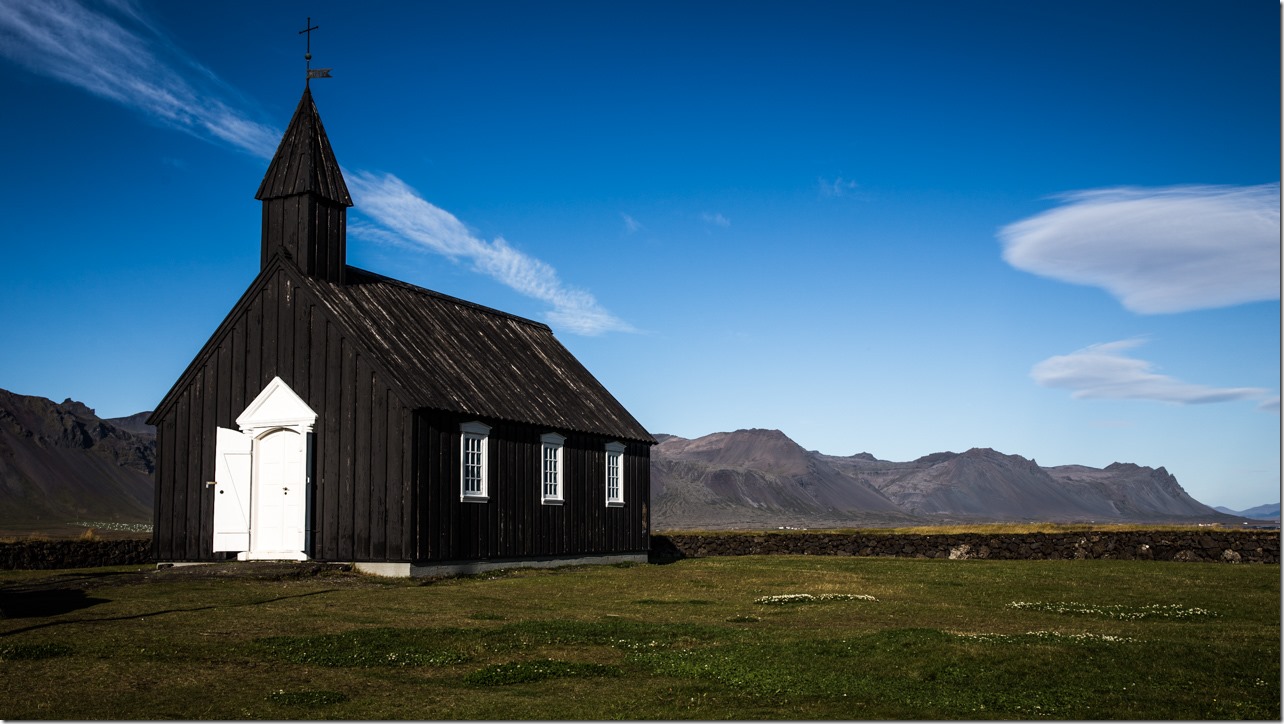 Today we leave the West Fjords and head south on the car ferry Ferjan Baldur. It's a 3 hour boat ride and we had internet connectivity the whole way. I still got a little bored and had a nice nap on the way.
Looking at the forecast for tomorrow it was going to be overcast so we decided to take advantage of the sun and see the sights this afternoon.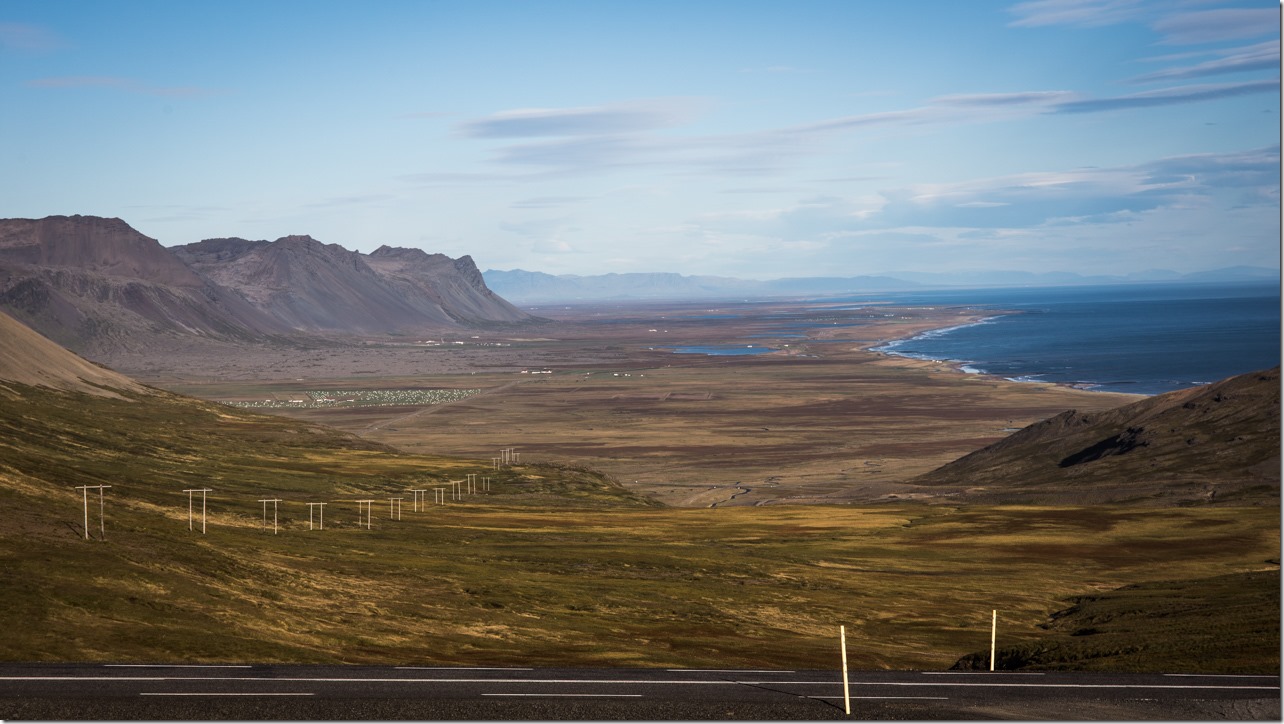 We decided to make it a loop as we have all afternoon.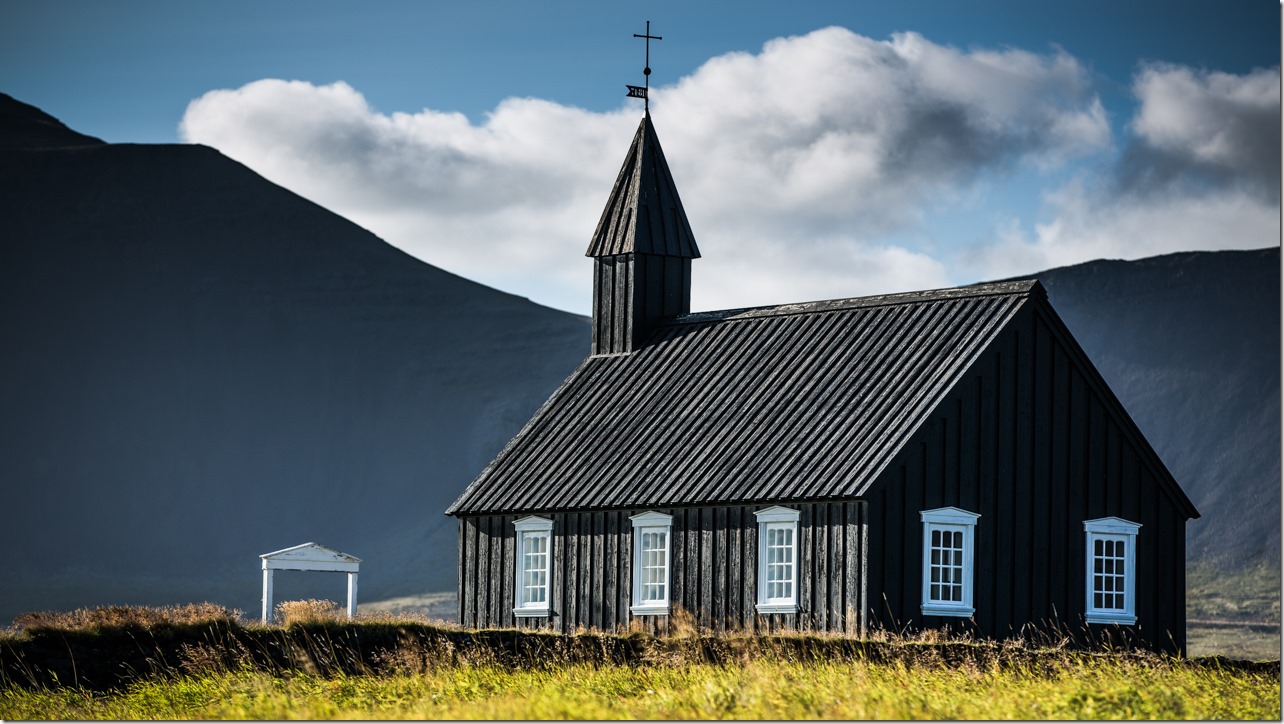 First planned stop was Búðakirkja a little black church.
This one was built around 1703. There are what seems to be a large number of churches in Iceland and they seem to be from a similar template. There's something about the couple of little black ones that really stands out or maybe I just like black and white.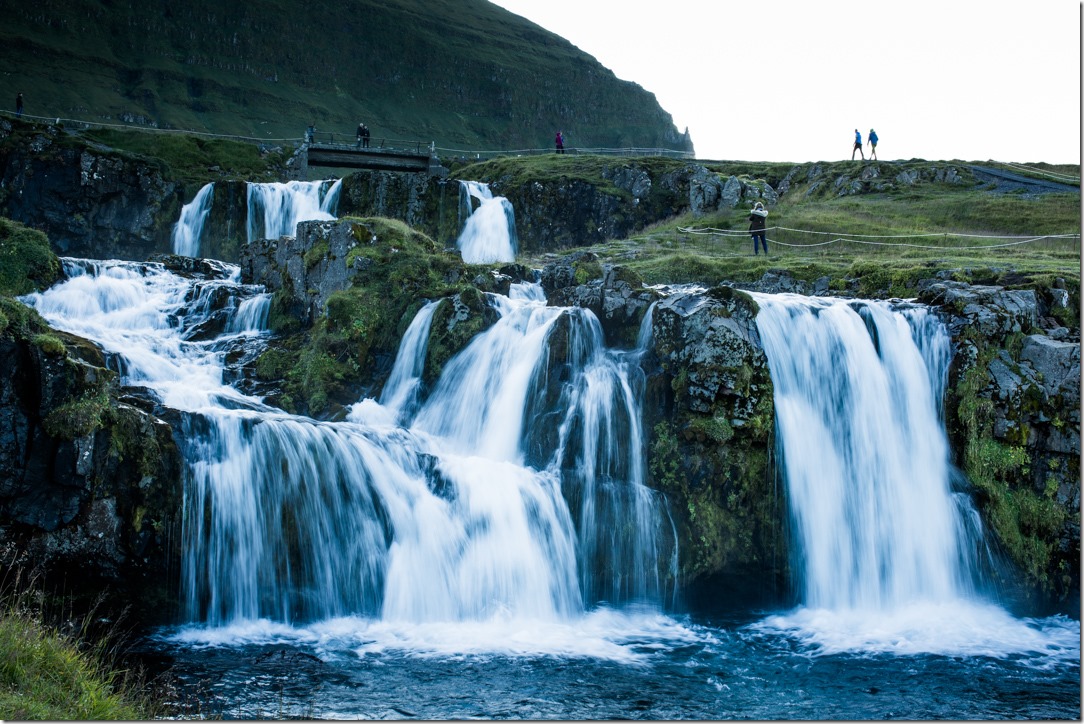 Of course we had to see another waterfall – Kirkjufellsfoss.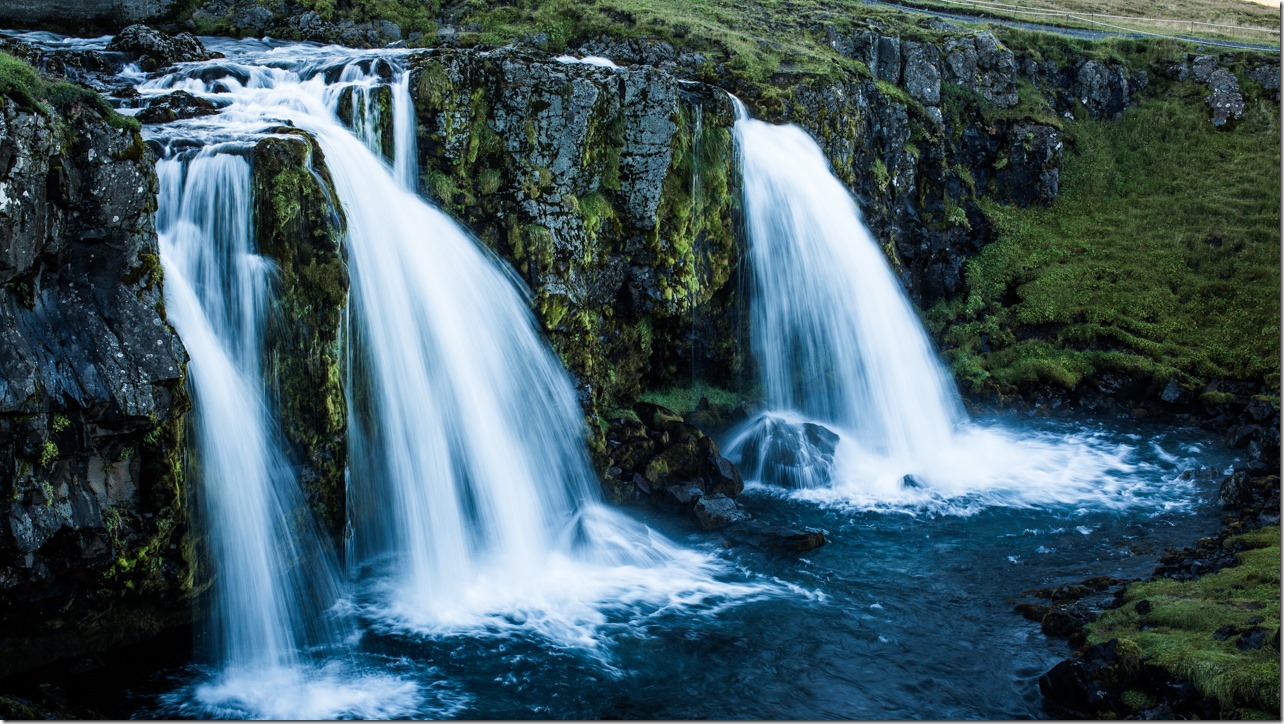 This one had the fullest (yet small) parking lot we'd seen with people parked awkwardly on the side of the road. We luckily arrived at a car turnover and managed to get a safe spot.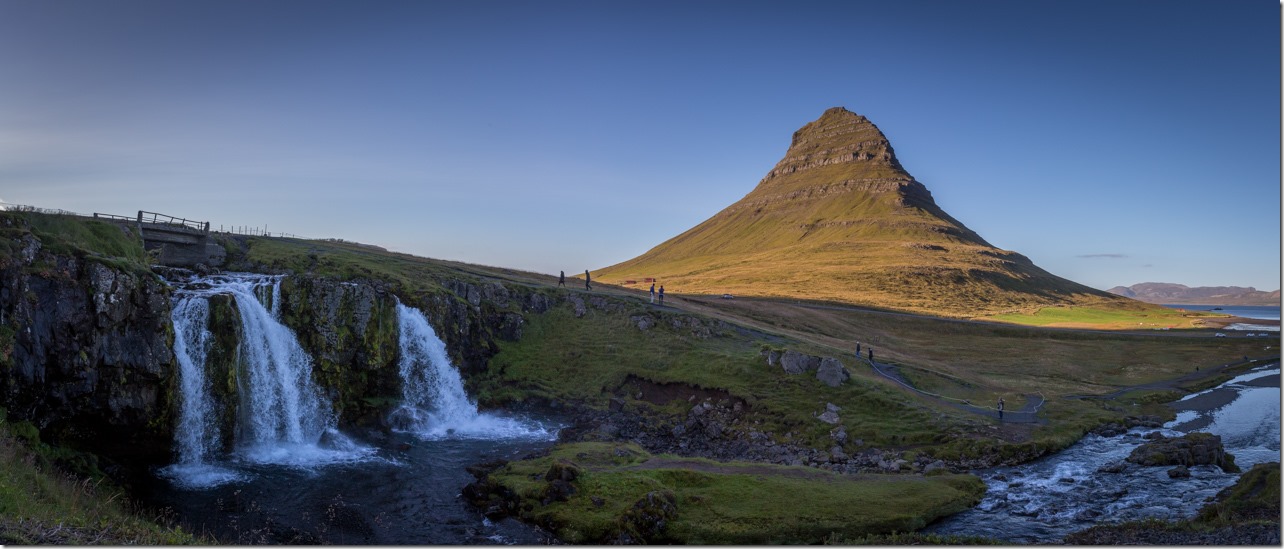 What makes this one worth stopping for is you can get Kirkjufell Mountain in the same photo is you take a panorama.
Or you have a wide enough lense and can get a good angle on it. Here I was approached by some men (you can just see them in the pic) to help them with their photo mission. One was dressed like a caveman and wanted to get a pic of him with the mountain…sure … not sure why his buddy couldn't take the photo. Once agreeing to assist his mate then quickly disrobed and put on a gag. Hmm…ok. So about 10 photos and high five's later they seemed happy. Not sure how they'll look as it was just on a phone and the difference in light was difficult but they seemed happy.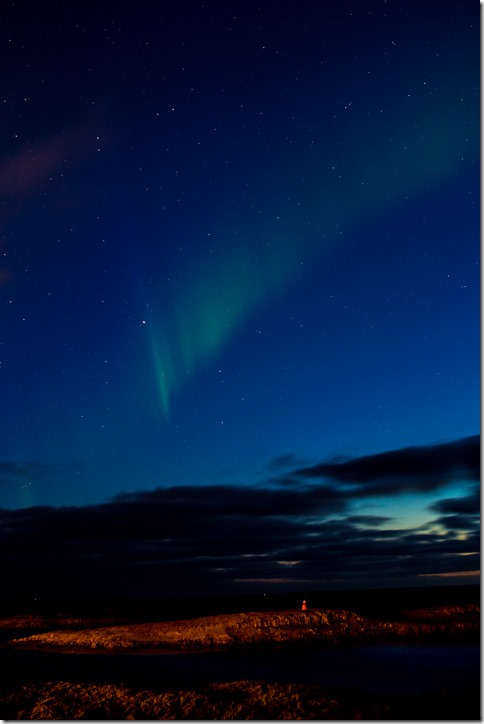 I'd been refreshing the aurora forecast a lot. It had been forecast to be cloudly and activity of 1-2 but stubborn as I am I just kept refreshing. As the afternoon drew on it was going to be clear with a 3. By night it was a 4.
There wasn't much around on our scout worth driving out to so we opted to stay up till midnight and just walk up the hill behind town to the lighhouse.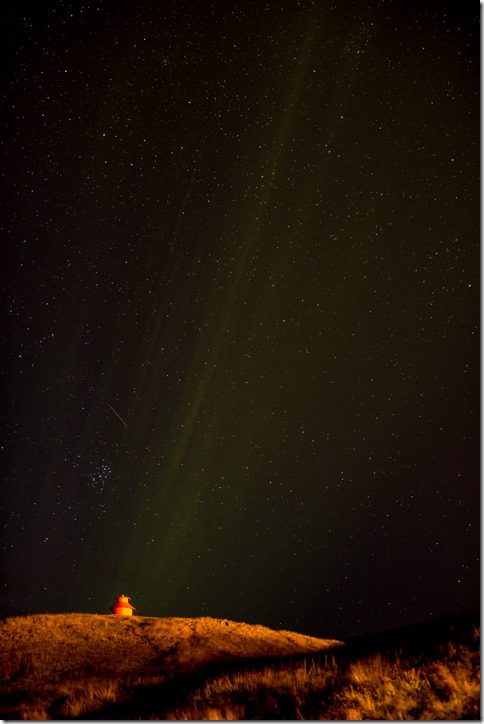 As we tried to find shelter from the town lights which totally wipe out your ability to see the green wisp across the sky we started to see colour changes.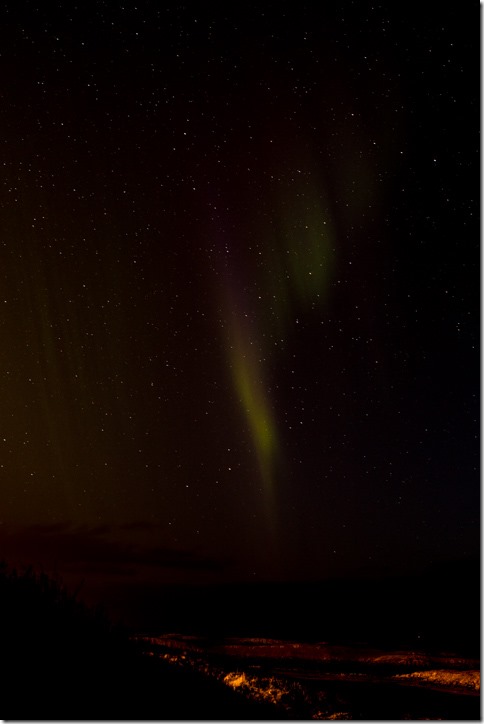 It's very subtle as it's early in the season but it looks like a thin cloud. The cloud will glow slightly. You actually see the colour come out better on the photo and I wonder if people don't even realise they are seeing the lights.