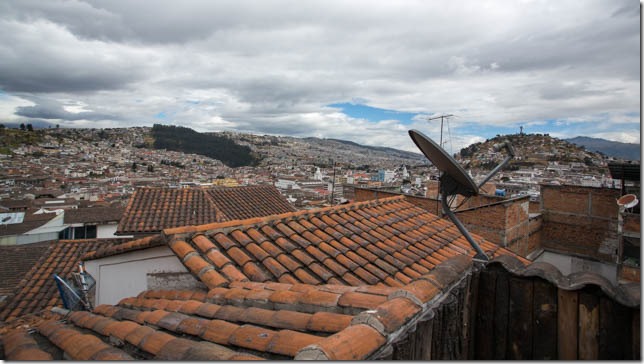 This morning had a fairly early start with a 6am taxi, a ferry to Baltra, a bus to the airport and a flight to Quito.
Annoyingly you "have" to be at the airport 90 mins before the flight even though it's basically an upgraded shed.
Final thoughts on the Galapagos….
– It's quite expensive to be there e.g. $17 US for a small tube of sunscreen.
– It's a lot more impacted by humans than I expected. There's a lot of cats and dogs running around and a lot of farmland.
– Land based vs boat based. We spent a few days on San Cristobal and Santa Cruz + a 8 day boat. In hindsight what I should have done was the 3 populated islands with day trips ourselves and looked for a cruise for outer islands (if one exists). It would have been a lot cheaper.
– Hiking distance has no relation to time. A lot of the 'hikes' that are 1-2hrs are actually only 500m or so. You're very limited in where you can actually walk.
– Snorkeling was great – not sure if you'd see much more diving?

Then we had a 2 hour flight to Quito, then about an hour in the cab to find the owner of the apartment we're staying in.
The view from our apartment is amazing.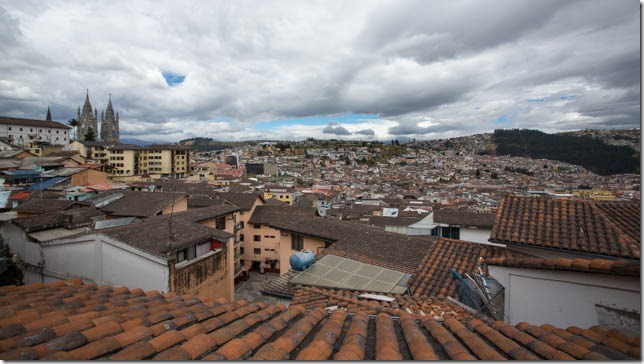 We're just outside of old town. Went for a wander to get lunch. Managed to find the 2 spanish ladies from out boat at one of the restaurants…they're going to think we're staking them after finding them at the beach in Santa Cruz. Then a few supplies for the fridge and then I had a cracking headache from the altitude change so chilled for the evening.