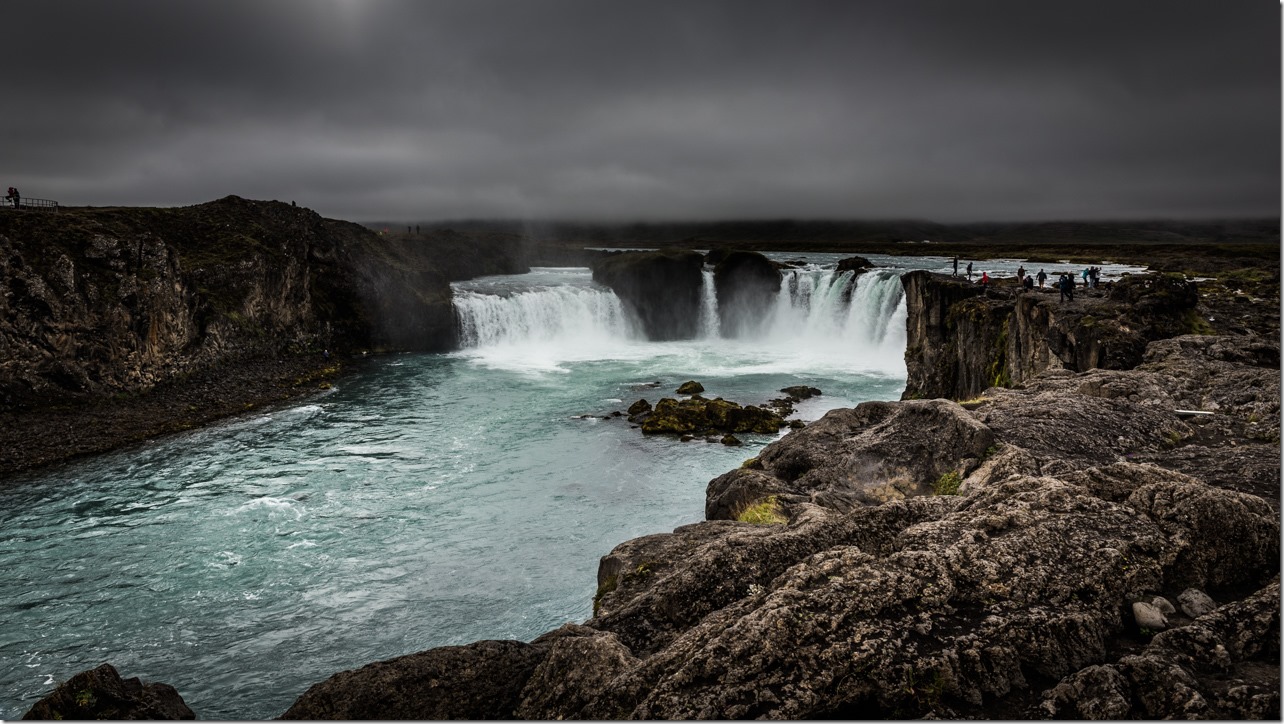 Day 14 – After a disappointing night, and a bleak outlook we weren't keen on an early start so took out time to head west today.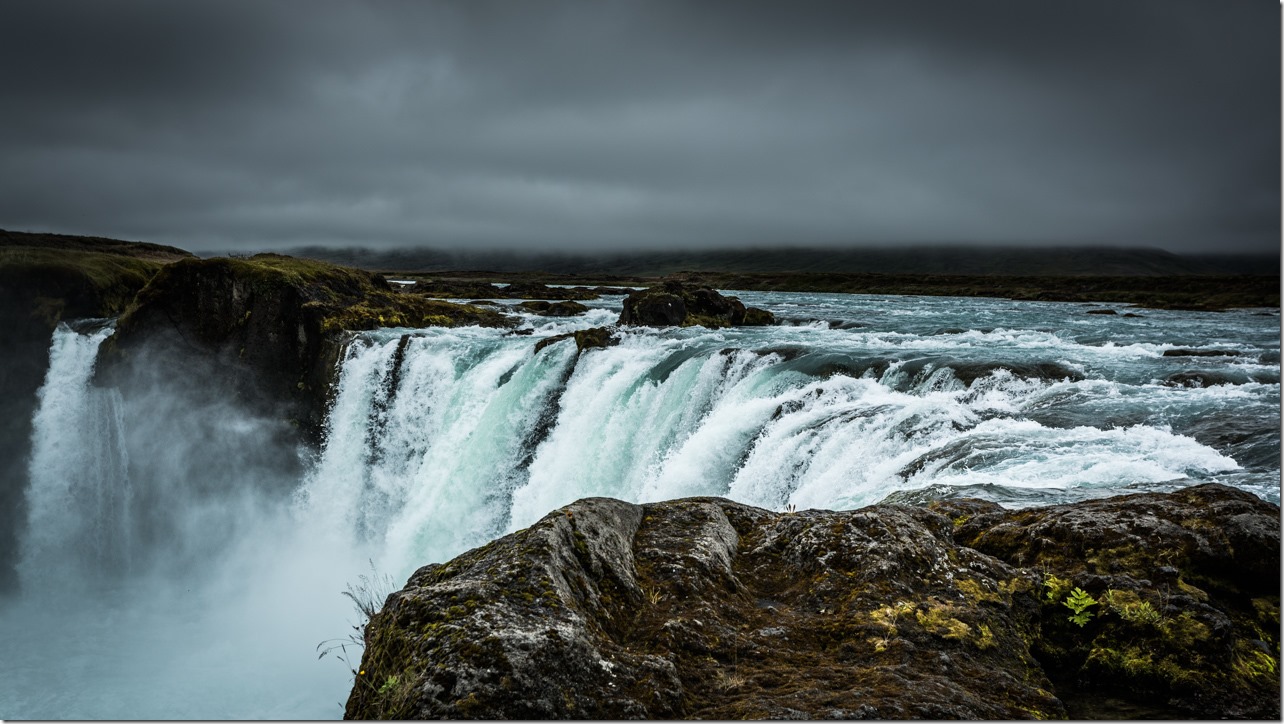 First stop to break up the drive was Goðafoss. I'd had it on my list originally, then removed it as there were more impressive waterfalls but last minute to add it back to give John a rest. Then a quick stop in Akureyri for lunch before heading to our guesthouse for the night. I've got a cracking headache – the type when John is eating cornchips on the other side of the room it sounds like a drummer playing right inside my ear. After crashing on top of John for a few hours I move to the otherside of the room to continue my attempt to sleep off the headache.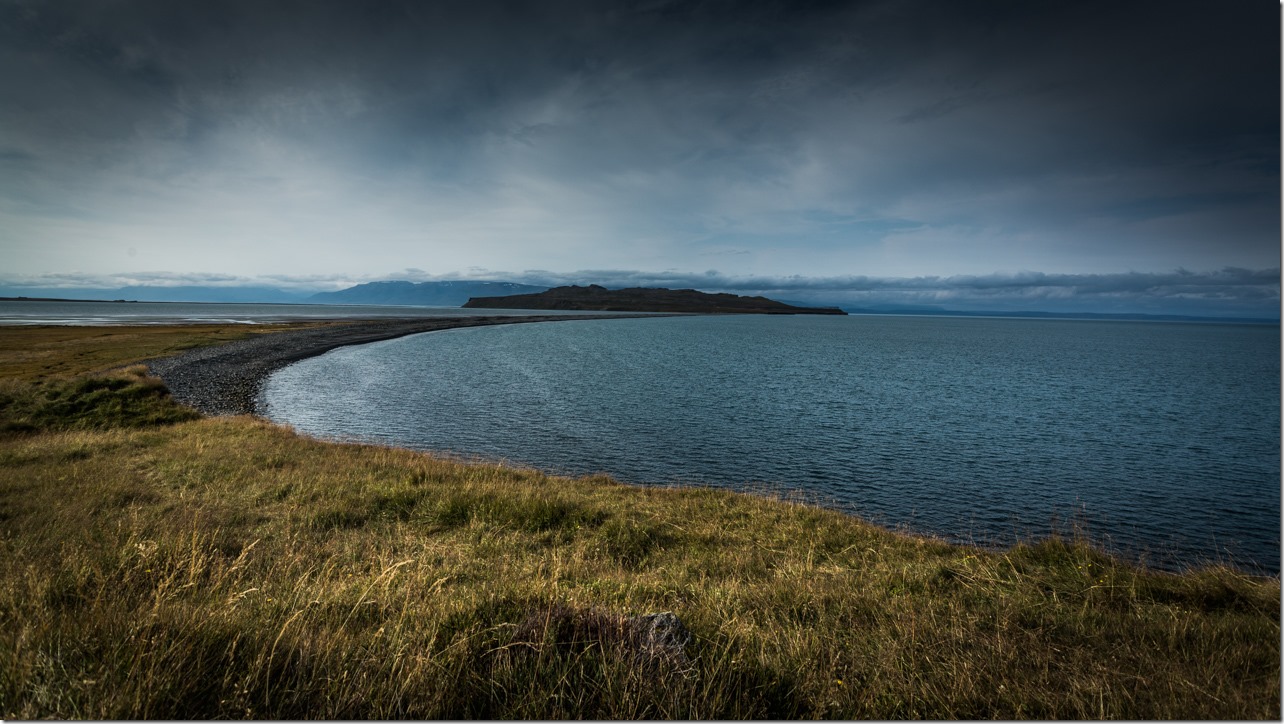 Day 15 – Feeling super drained after my headache last night. We were going to go hiking yesterday afternoon but I wasn't up to it. Big drive ahead today but we first head up to our original hiking spot at Þórðarhöfði to stretch the legs and see what the view was like.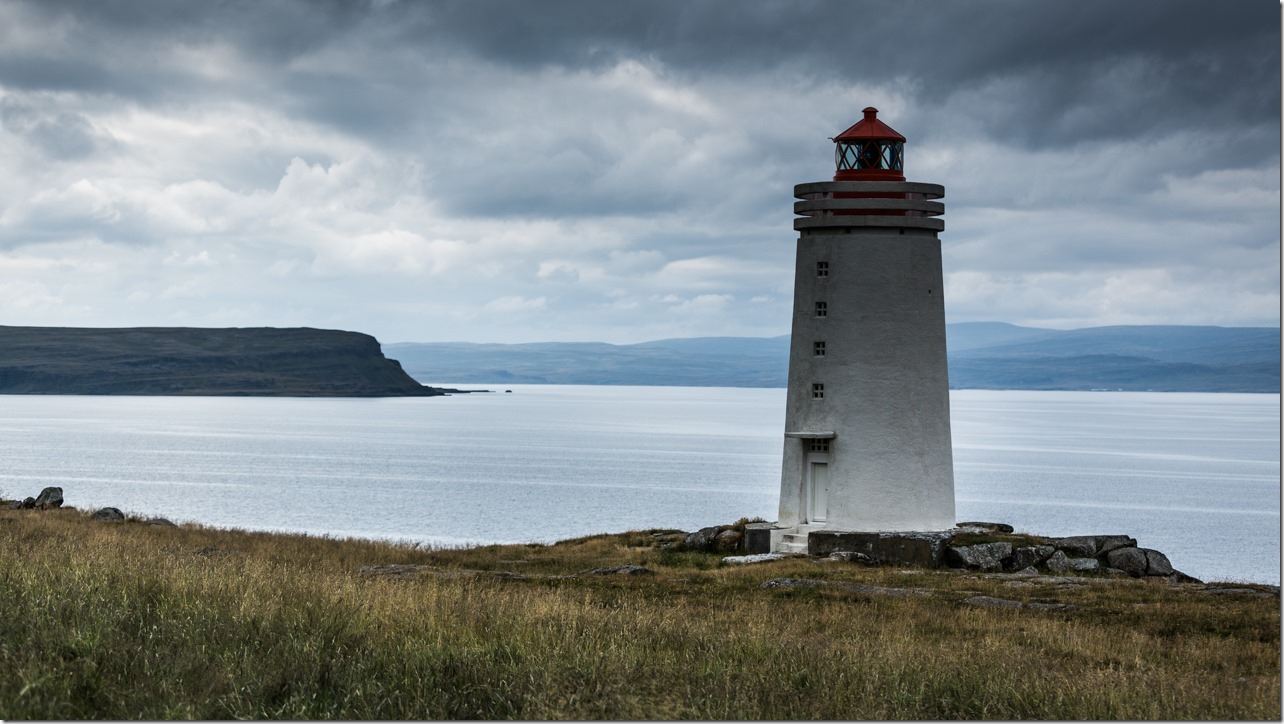 Needing more things to break up the drive I picked Skarð lighthouse as somewhere to stop.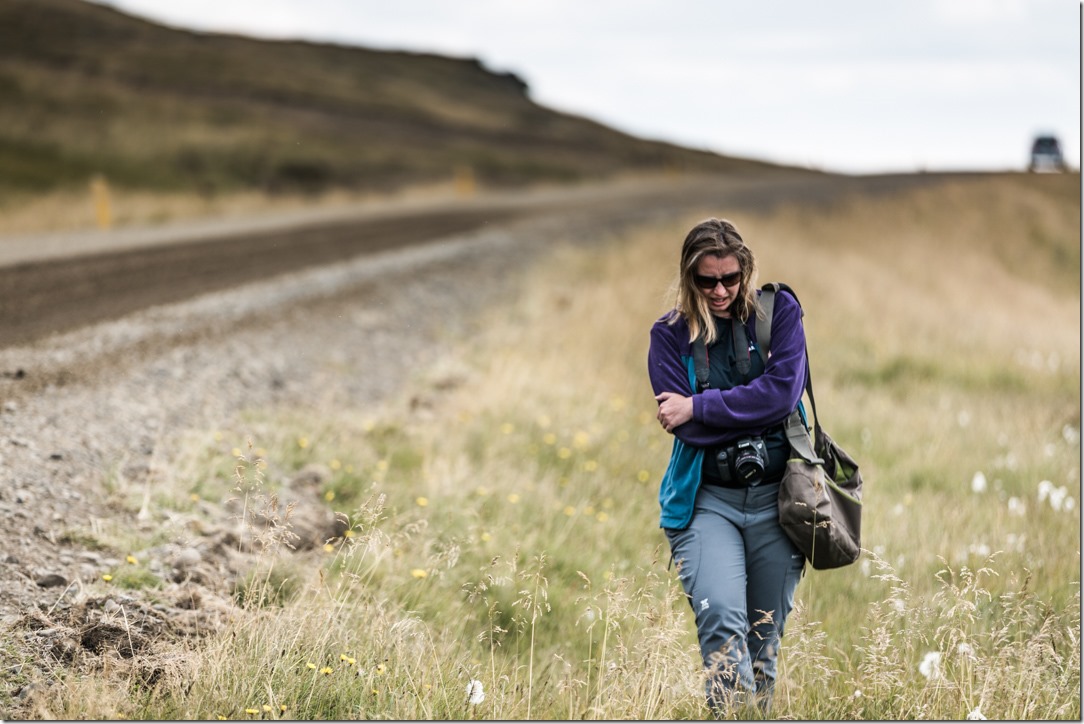 Once you stop you give other people the same idea. Had 2 other cars try and stop in out not even a pullover area we found. The side of the road was quite marshy and required concentration to not fall over and roll my ankle.
By now our car is kinda dirty – I think we win dirtiest car on the road at this point. We spot a washbay in Hólmavík so John gives it a good clean down. This is good because the servos here don't have the bucket and squidgy like home to wash your windscreen so ours is pretty manky by now. Don't want to put too much pressure on the window though…case the crack becomes a giant hole.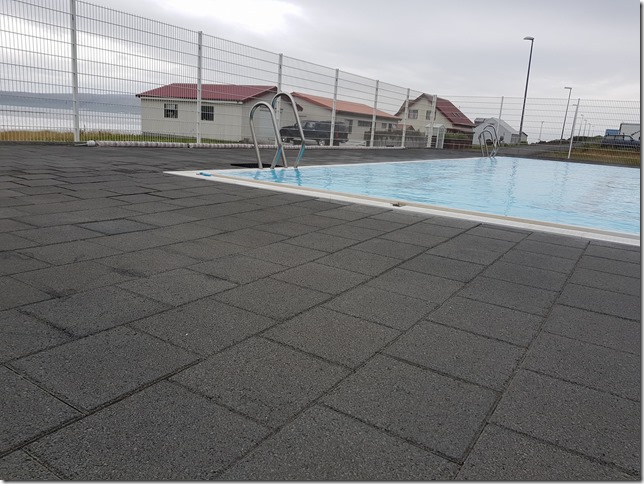 Once at our accommodation for the night we notice there's a pool next door that closes at 6pm. Quickly grab my togs and off I go. Not quite up there on Icelandic poll etiquette so I clearly look like a noob. It's a bit of a process….
1. Leave shoes at the door
2. Pay
3. Have a shower (no togs)
4. Goto pool (but not through the front door … through the shower area I clearly missed the first time
5. Swim (oops was supposed to leave my bag in the shower area). Seems noone else is actually swimming but just sitting in the spa pool things. So I swim till close time. Oops again….probably needed to get out 10mins before.
6. Have another shower
7. Get shoes back on
8. Say sorry to the pool lady who looks upset I'm running out the door with my shoes half on at 6:05pm