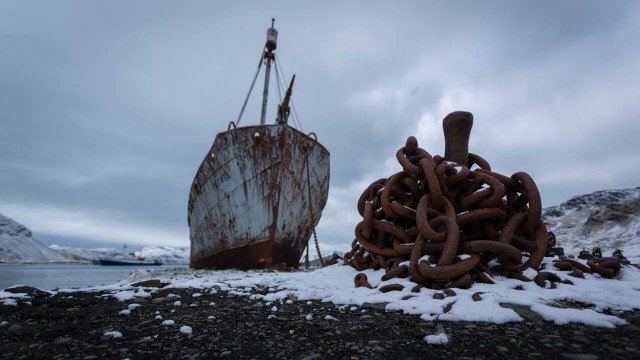 This morning we landed at our first of two compulsory stops on our trip – Grytviken. It's an old whaling station that was set up in 1904. After being cold yesterday I went for more layers. This time I had two thermals, a fleece jacket, my down jacket and my outer shell. I felt like the Michelin Man.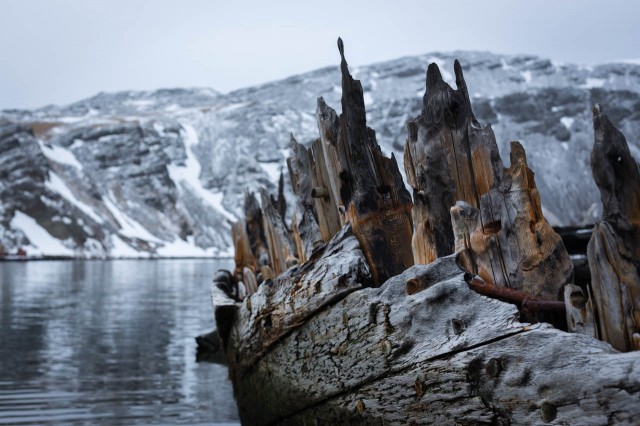 We were left here for about 4 hours to roam around. It's pretty desolate but leaves lots of cool bits and pieces to photograph.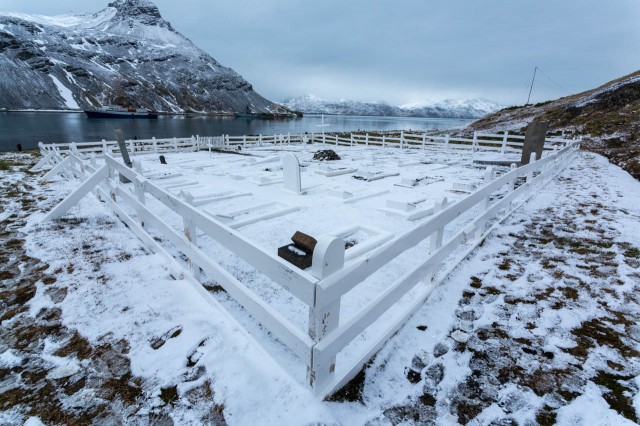 There's a couple of small hills you can wander up to get a better vantage point. One of them you pass the graveyard.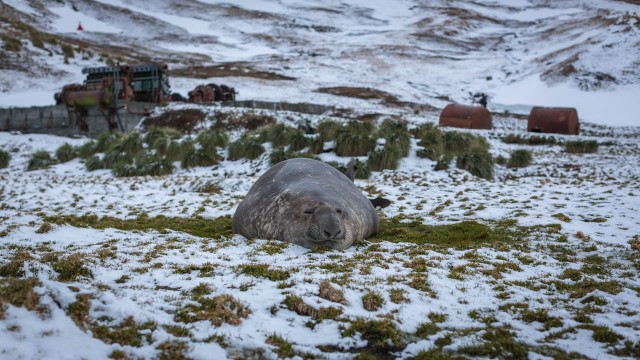 There's also some wildlife around. The elephant seals were very popular as they don't move much.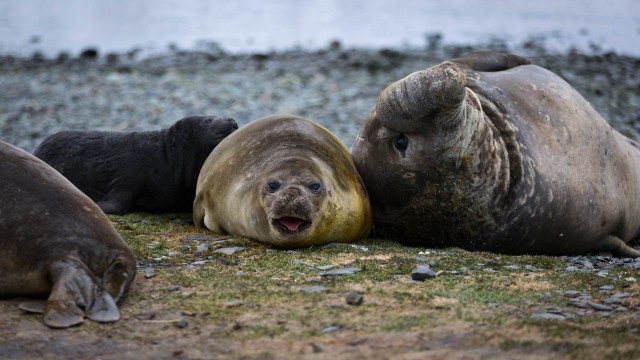 There were a few family groups that were popular.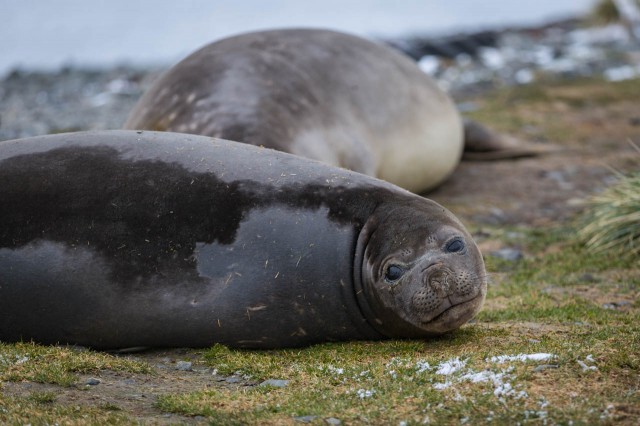 The babies are much cuter (if you can call them that) than their father.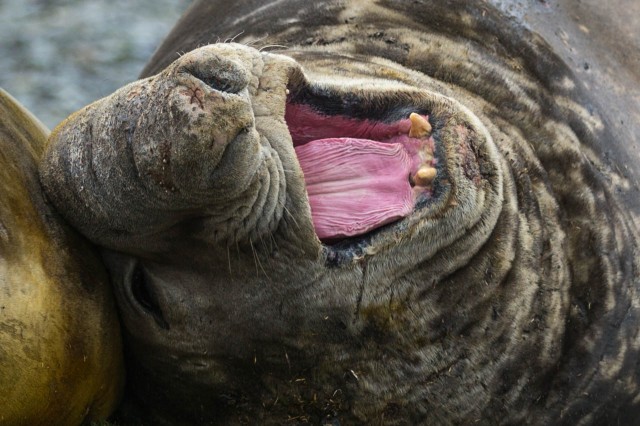 These guys were massive and would give out a giant yawn every now and then.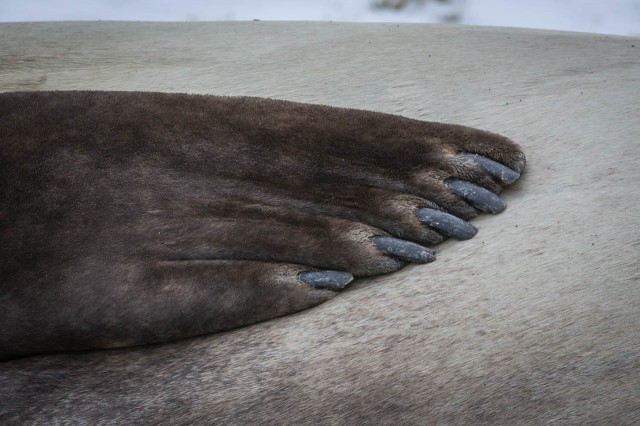 I never realised before that their flippers had fingers and nails – almost looks humanlike.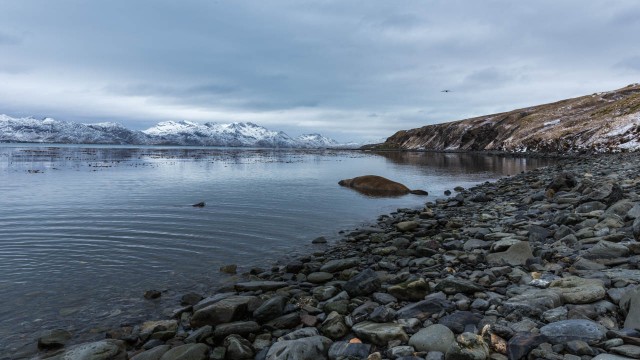 Every now and then you'll spot one on the water just lolling around.
I thought the smaller seals were much cuter.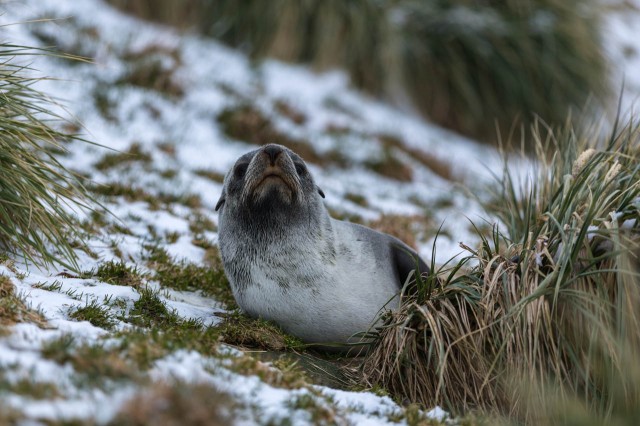 I'd spotted this little guy from the hill about 1/2 hour before and nobody else has seen him yet. Suffice to say after us taking a few snaps gave away his location, and he was very popular after that.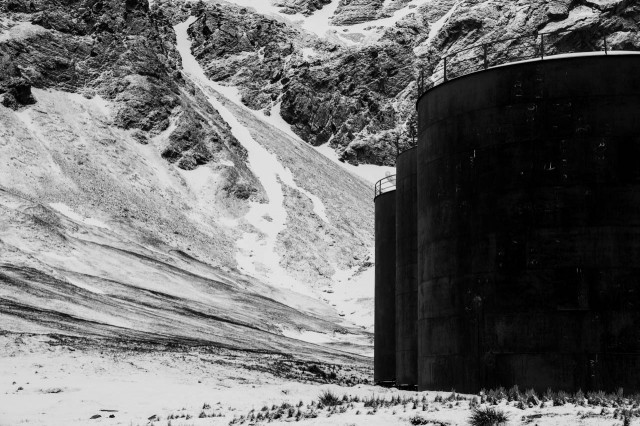 There were these massive rusty coloured tanks against the black rock and white snow that just set the scene as a picture theme park.

I climbed half way up the hill to get this nice overview of the area and our ship before I headed back. I was really, really cold. I was ok while I was moving but quickly got cold as soon as I stopped and even more so when I had to get my glove off to take photos. So for all those people that told me you don't feel cold in Antarctica – you're clearly much less of a cold wuss than me!
After lunch we headed out to Jason Habour and it started to snow.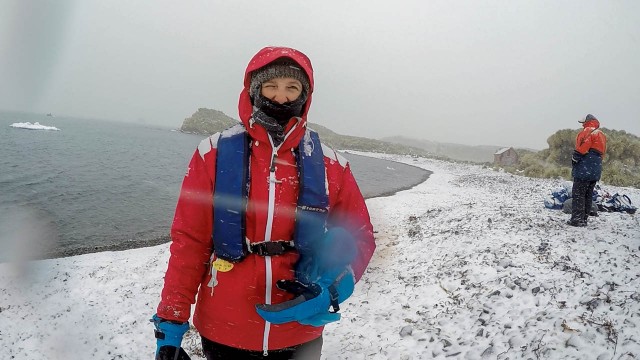 If I look cold it's because the snow is pelting into my face. Hard like small hail and very very cold. Overall I was actually warmer here but the snow was torrential.
Your camera gathered sticky snow and was soon drenched so for much of the time I carried it around in the dry bag.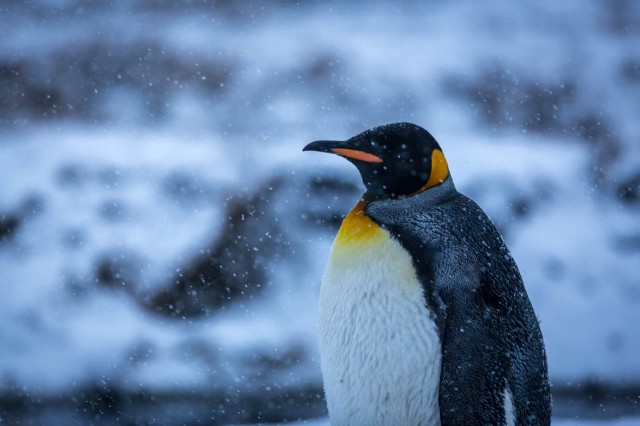 Until I spotted this little guy all by himself off to the side with nobody bothering him.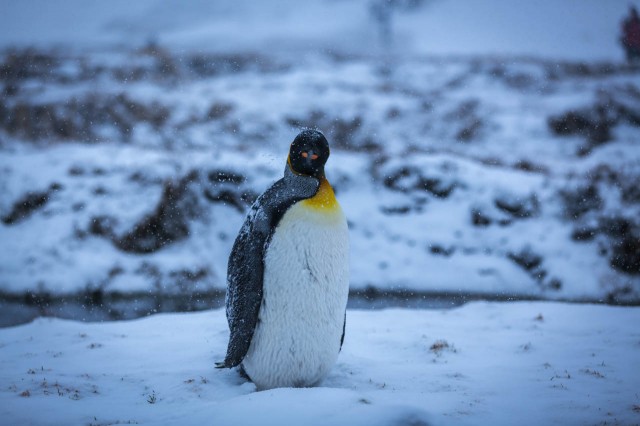 Obviously until we showed up and grabbed a few quick photos while our gear got hammered. It is insanely hard to switch lenses on a camera with snow pelting down from what seemed like every direction without getting it between the lense and the camera.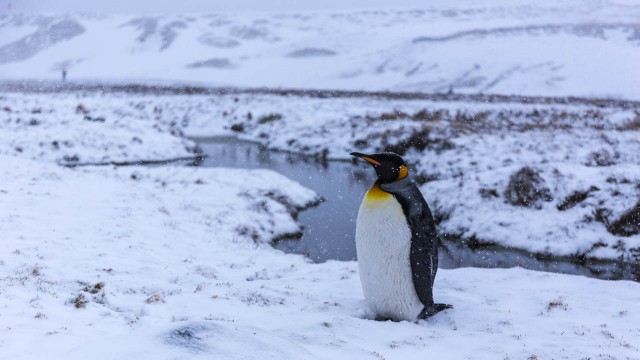 He was in the centre of a bunch of water pools that were made by the gaps in the tussock grass that is now covered in snow. This made for a really cool black pool look amongst the white snowy backdrop with bit of tussock grass adding some texture.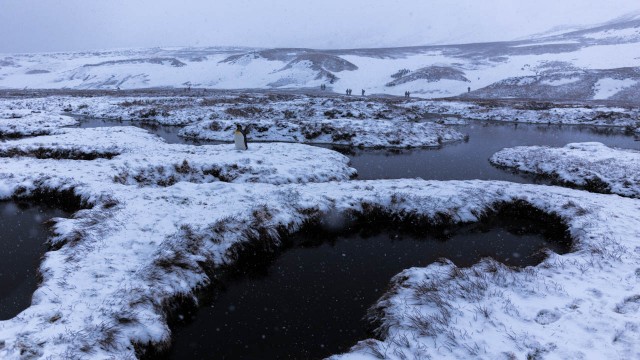 After we were done there were people heading over to see what we were taking photos of so I'm sure he was popular.
Back to the ship for some hot chocolate and watch the crew make snowballs from the insane amount of snow that had fallen in two hours. More snow fall than this sunny Brisbane girl has seen for sure.