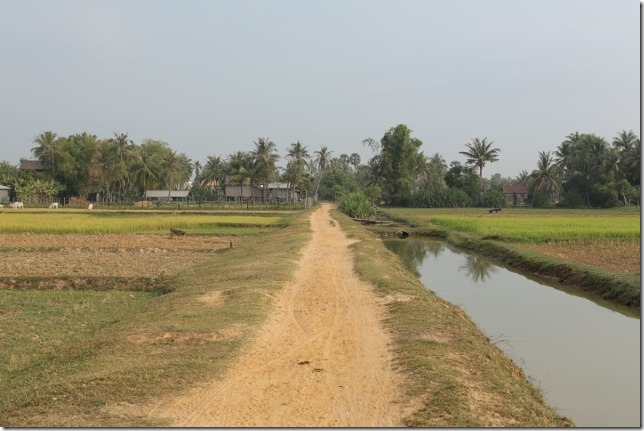 Got up reasonably early to head out on our countryside bicycle ride. When I signed up for this ride I couldn't actually ride a bike so I've spent most weekends since Christmas on a fast learning track. I did come prepared and brought my cushy seat and my helmet with me.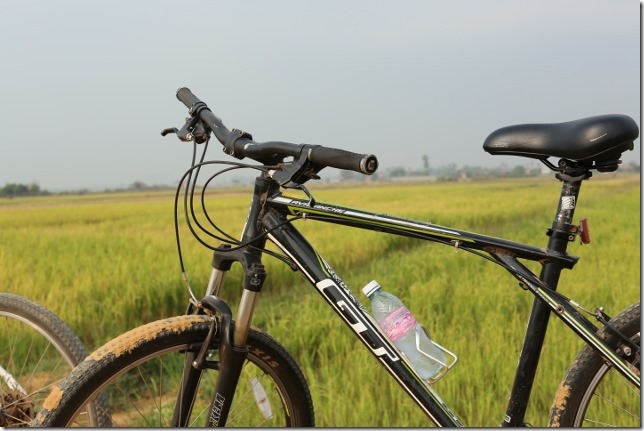 The guys at Camouflage Adventure Cambodia were nice enough to put my seat on their bike for me. So off we set and the first thing we did was ride down the streets of Siem Reap full of bicycles, motorcycles, tuk tuks and buses. It's a crazy driving environment and I am not at all confident at riding on roads at home, so this was a sink or swim moment. In fact, I felt much safer because of the seemingly crazy way they drive they they are comfortable moving around me unlike cars in Brisbane streets with a hate for cyclists.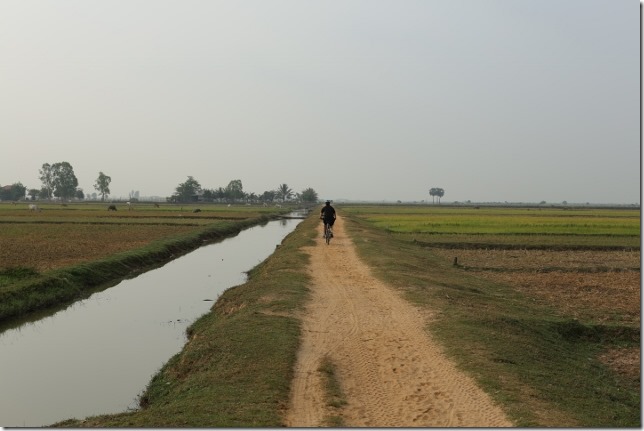 We got off the streets and rode through the rice paddies. It was fairly tough going in the really loose sand.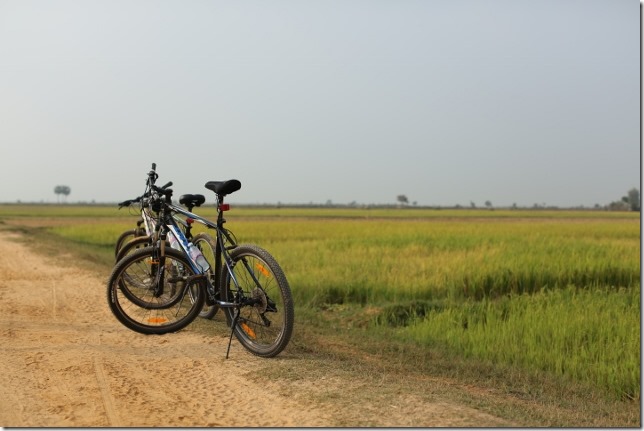 So until now I hadn't ridden a mountain bike. The bike we got for me has little skinny tyres so this was quite a different ride for me. I'm not used the kickstand and usually get on the right side of the bike so I was constantly running around to put the little bar up and down.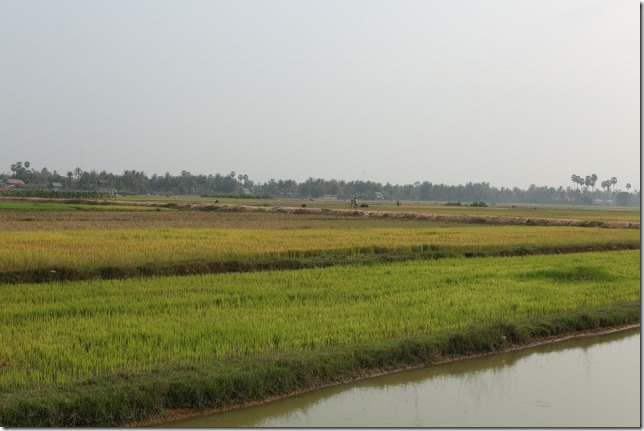 Every now and then we'd pull over for a drink, or to take a few pictures.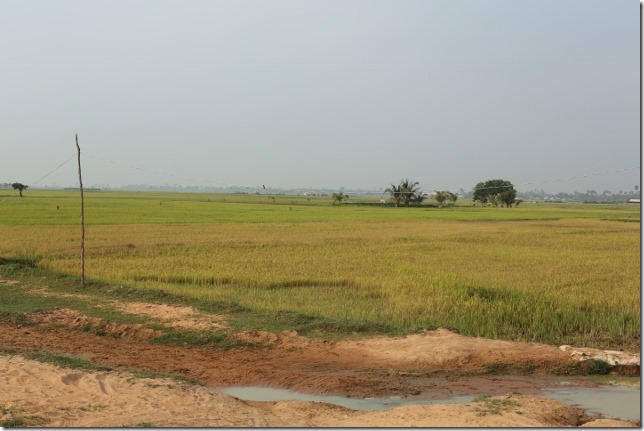 We were going along just fine when my back tyre blew out. The valve had actually torn from the tube and our guide had forgotten his pump. So he pushed my bike along while I attempted to ride his much smaller bike slowly as we looked for a house with a pump.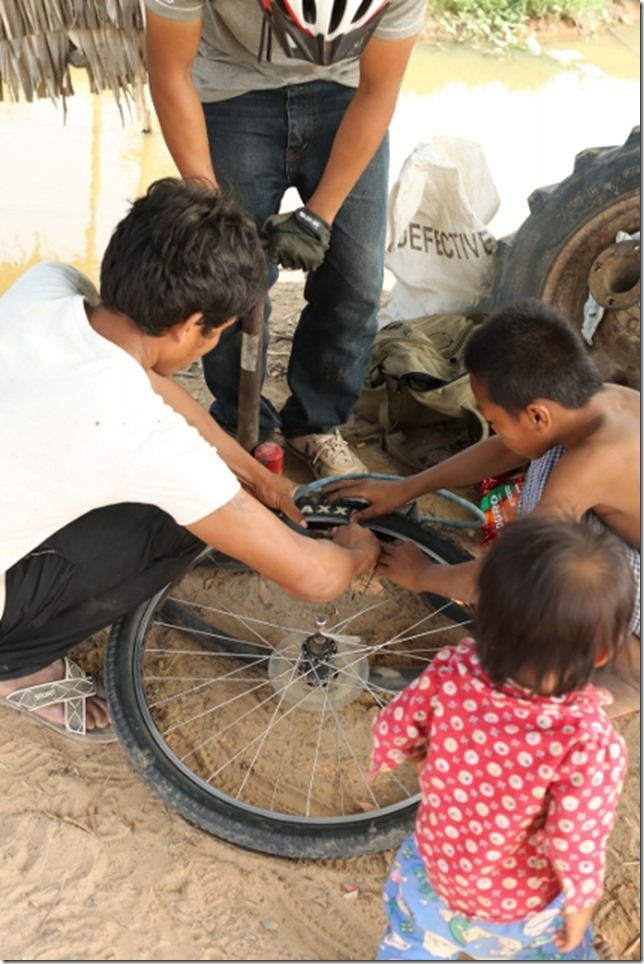 We eventually found a family with a pump and the whole family helped us change the tyre. The eldest son was very enthusiastic on the pump. Big thanks to them for helping us out.

We rode off to the bottom of this mountain and walked up a few flights of stairs to the top to check out the view. Then it was back down, around the mountain and back to the shop. The road was crazy bumpy and full of loose sand and it was really, really hot now. We'd only been riding in the cool till now so riding at 11am in full sun in a hot bike helmet was really taking it out of me. I've lost count how much I drank but boy did I got through some liquid.
Can definitely recommend these guys if you want to do something a bit different. They did pick a really good route on any roads we had to go on to ensure it was mainly right turns and not many intersection crossings.
Back to the hotel and a quick cold shower (who would have thought I would be glad our room doesn't have hot water) and a quick bite to eat before our cooking class.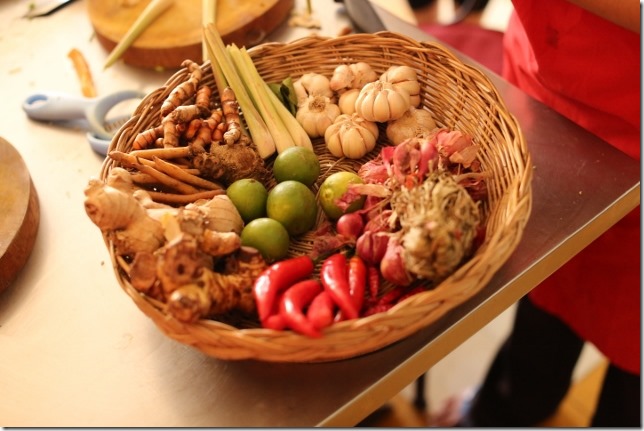 After picking our dishes a quick trip to the market to look at the ingredients we'll be using.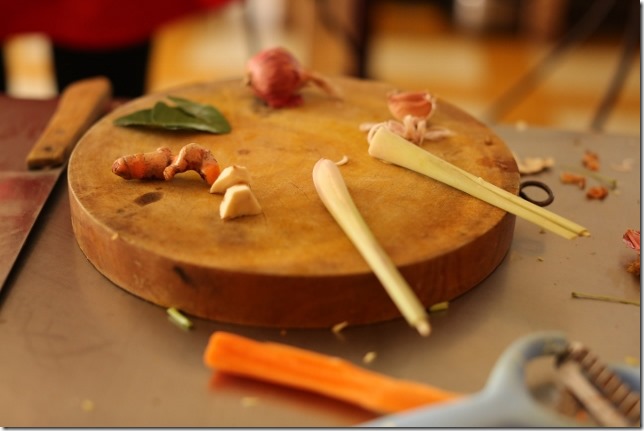 Amazing how few ingredients go into these yummy dishes.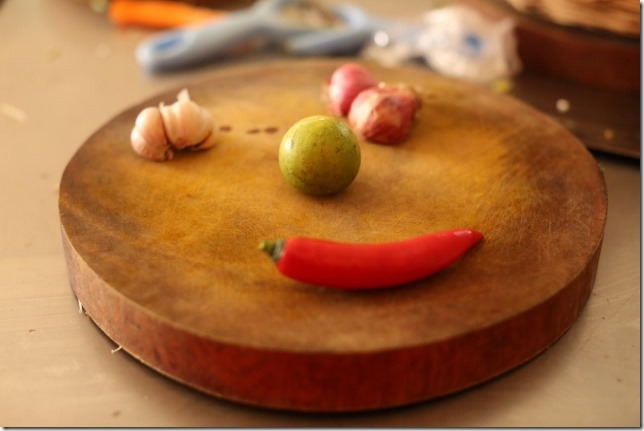 Then it was a big job of cutting everything up. As I was making an Amok and we were making the paste, the better the cutting the less bashing would be needed.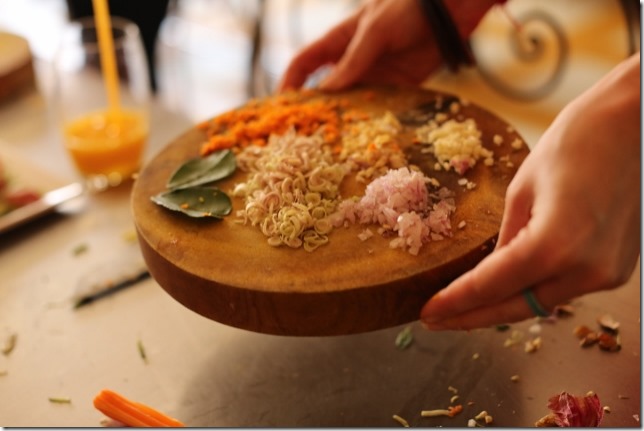 Our instructor showed us a few tricks with cooking he sticky rice.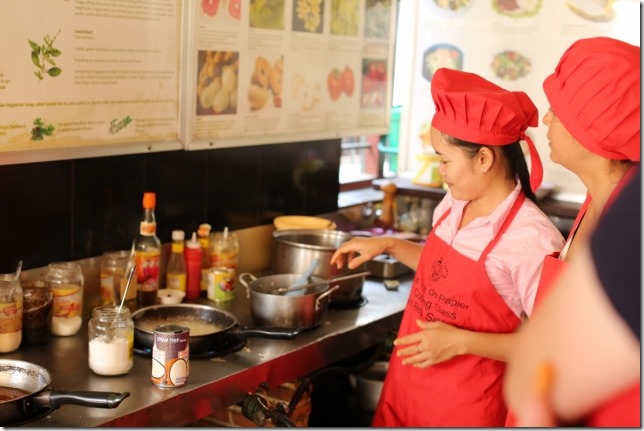 Lots of coconut milk, condensed milk and palm sugar … mmm… no wonder our sweet toothes like this one.
It's impressive how sticky the sticky rice actually is. Will have to work out where to buy it from at home.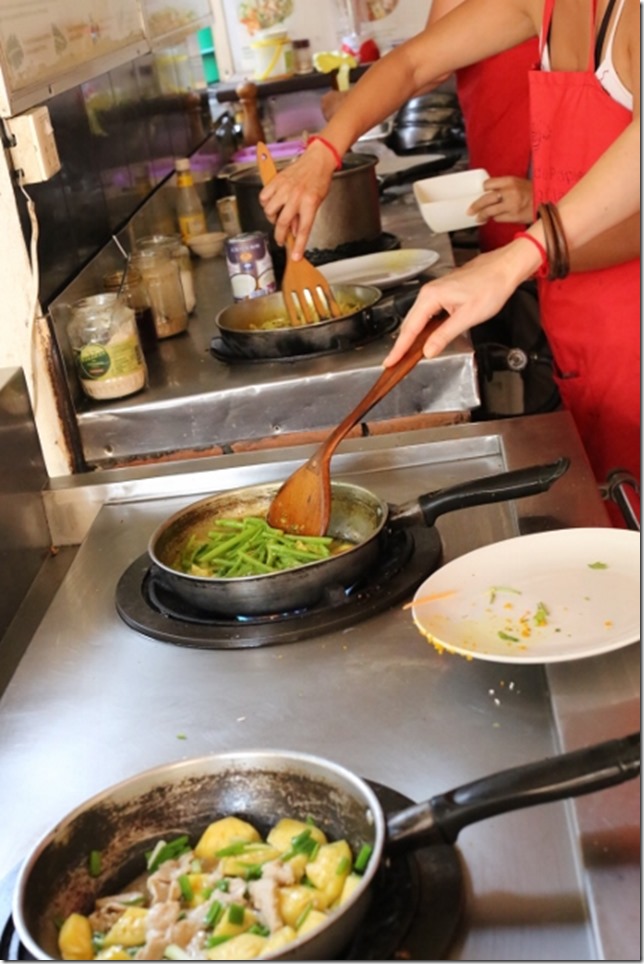 Then everyone was busy doing the cooking part of their dishes.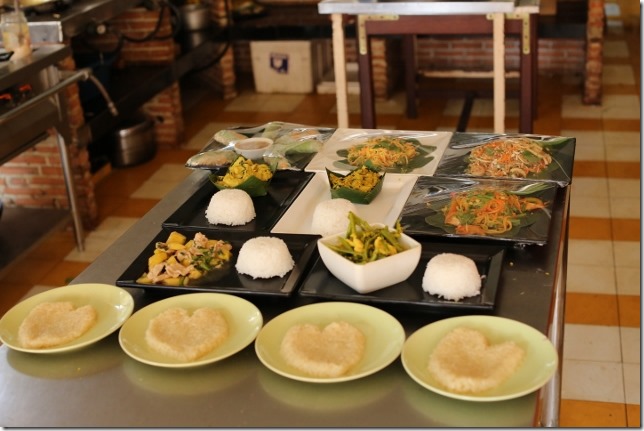 And this is what we all made…not bad at all.
Some happy cooks ready to eat! So full now that we just rolled back to the hotel.
We fly out tomorrow so not sure whether we want to try and squeeze in an extra activity before our flight back to KL.