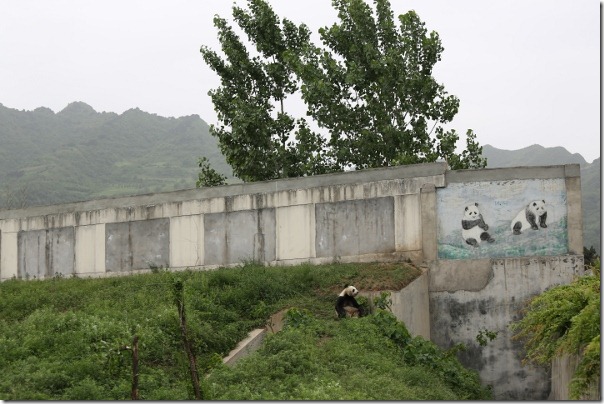 We get the weekends off so had a bit of a sleep in this morning, then went and said hello to the pandas before we set off on our walk up the mountain in the background. I thought it'd be a nice walk through the trees but it turned out to be death by 1000 concrete stairs.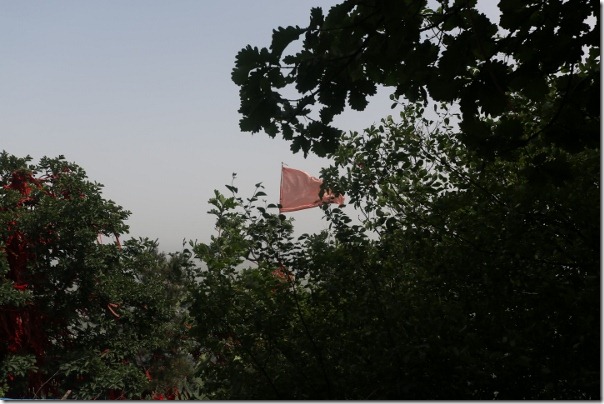 We're heading for these flags at the top of the mountain. A couple of the other girls went the other day and took a bit of a wrong turn and went to a different peak so we were going to learn from their mistake.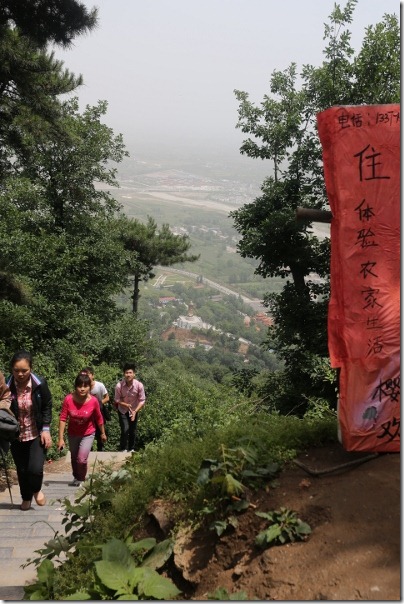 As we climbed the stairs we could catch a bit of a view every now and then and could see the back of the golden statue we'd walked to a few days before.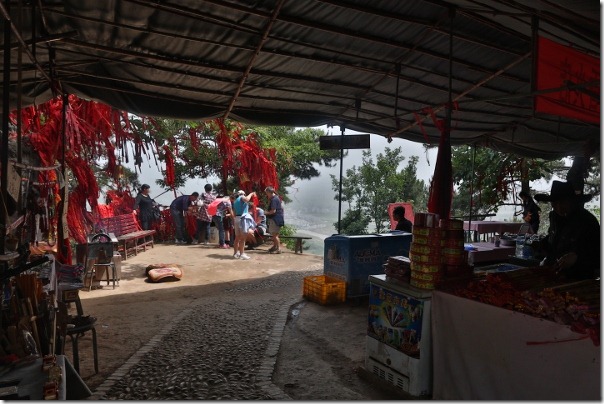 As you near the top you hit this first pit stop. The first thing the hits you is the lung full of incense as you try to catch your breath. The others stoped here and bought some of the red tags to add well wishes to friends and family to add to the trees.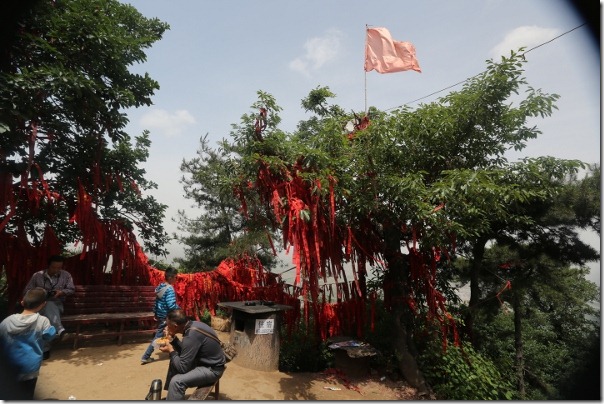 Went you reach the top of the mountain there's a little temple and a bunch of stalls. There's also a heap of incense. Not want you want to breathe in when you're trying to catch your breath.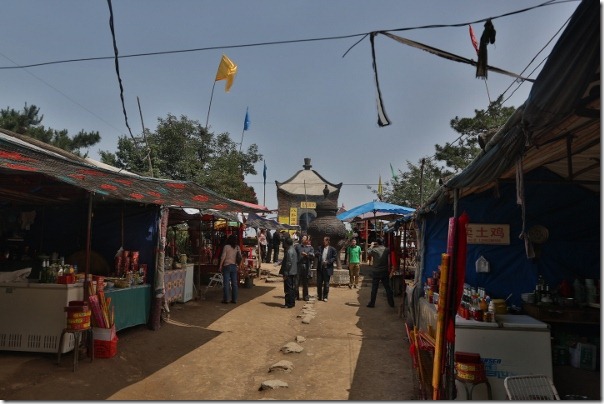 So we headed up the next peak to get away from the people and find somewhere to sit for a bit.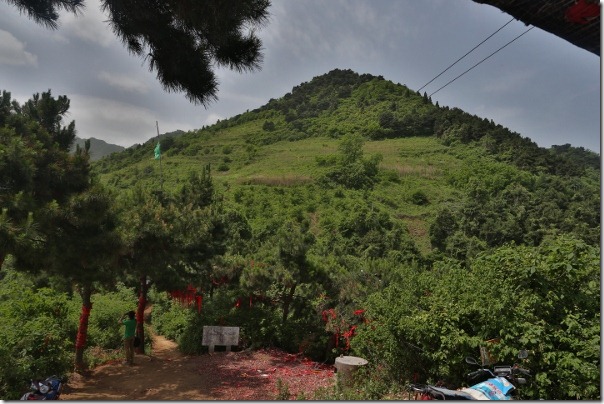 A bit of a walk up the next peak we found a good view and a comfy rock to sit down on and admire the view.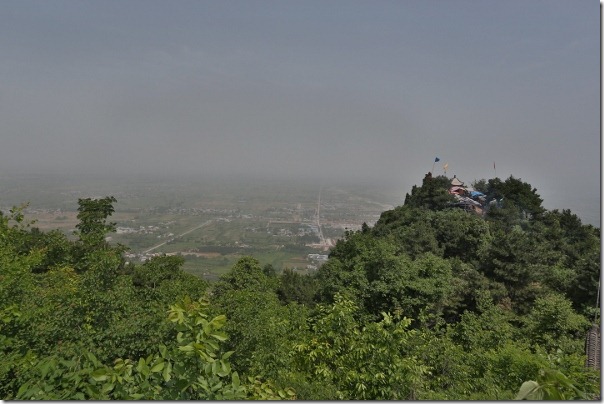 The others wandered up and joined us to sit in the quiet for a bit and try to see through the smog across the city.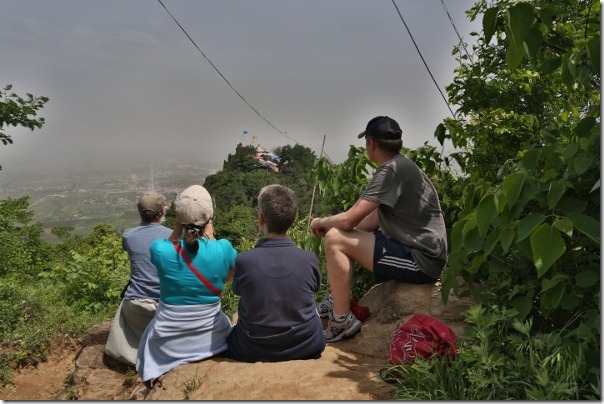 I'm really missing seeing the actual sky here. My eyes feel like they have a layer of concrete on them and my skin constantly feels dirty. After the rain the other day it was a lot clearer but it's started to smog up again. Not as bad as when we first arrived and could hardly see the mountain though. We wandered back down the 1000ish steps and I think my knees are going to pay for it tomorrow. Had a bit of a nanna nap in the after noon before we ventured into town to get John a haircut.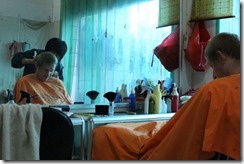 The other ladies had been the day before so we just had to find the same hairdresser. She was very meticulous and would have spent a good 1/2 hour cutting his hair and did a really good job. Cost 10 yuan – about $1.50 Australian. Not sure what we'll get up to tomorrow, might just veg out a bit before we start our week of panda duty.