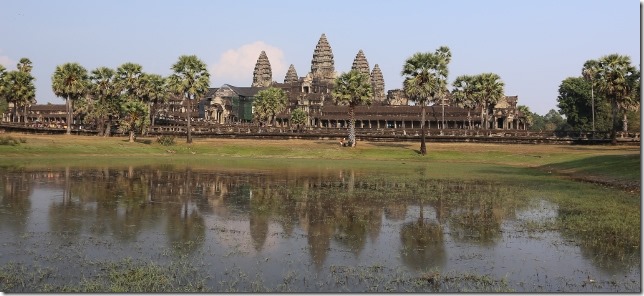 Today we set off from KL to Siem Reap. We managed to flag down a cab driver fairly easily and made it to the airport without any major dramas. By the time we found something to eat and were herded to a few different places we boarded the plane.
The flight was fairly short at 2 hours. As we'd pre-bought our visa getting through immigration was fairly quick, then had to wait for our bags, go through customs which was a line to put your piece of paper in a box and grabbed an airport taxi to our hotel for the next few days – Park Lane Hotel. We decided to keep our taxi driver and go out to Angkor Wat for the afternoon via a restaurant for some food.
Bought our 3 day pass and headed off to the temple for the afternoon.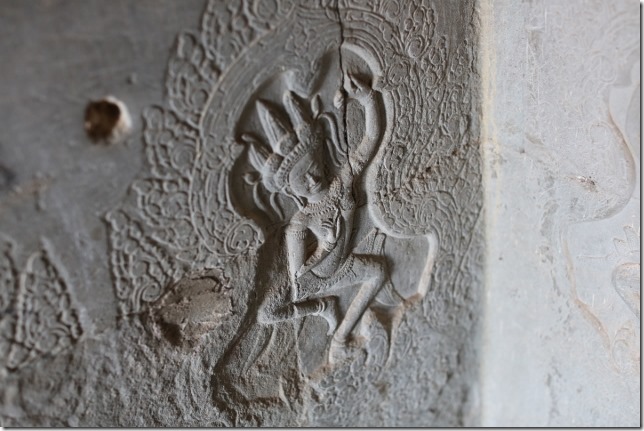 The temple is filled with intricate carvings.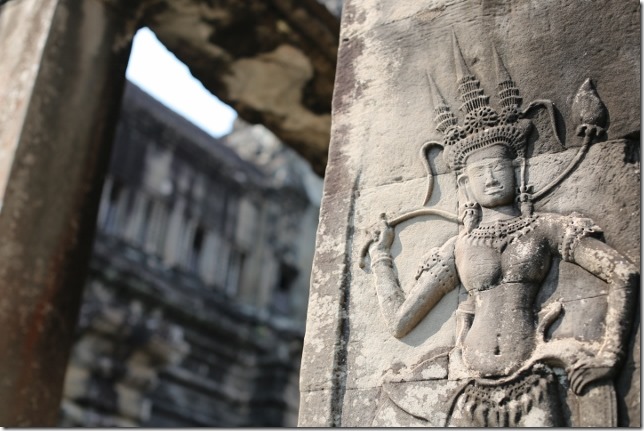 Some are in better nick than others.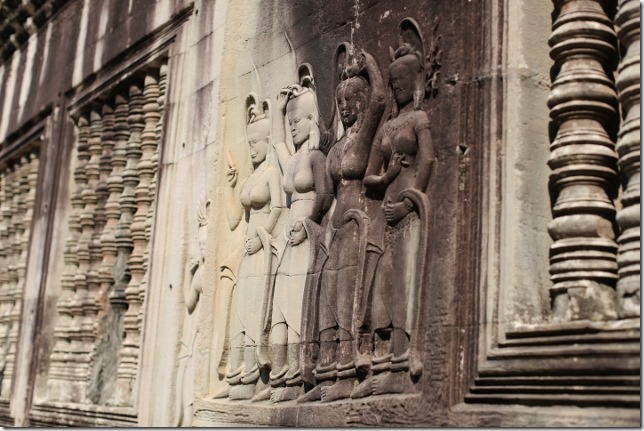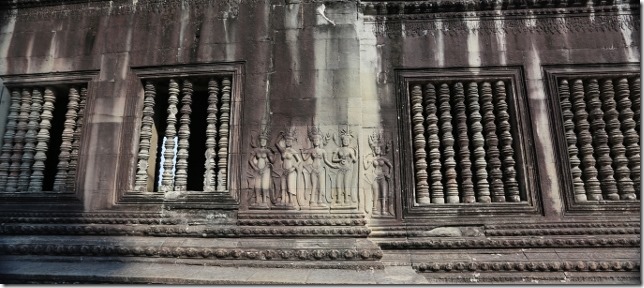 The ones that look like timber carvings are kinda cool but they are actually stone.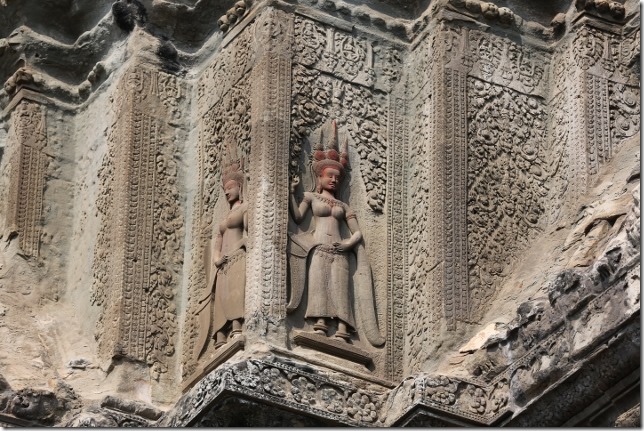 There's a hint of colour on some. You can only imagine what these looked like before the elements gave it a beating.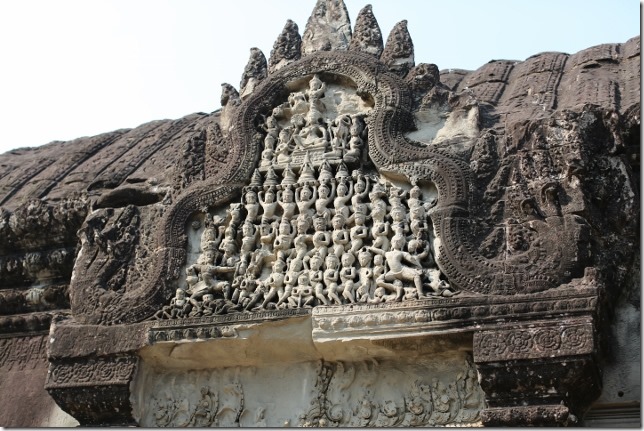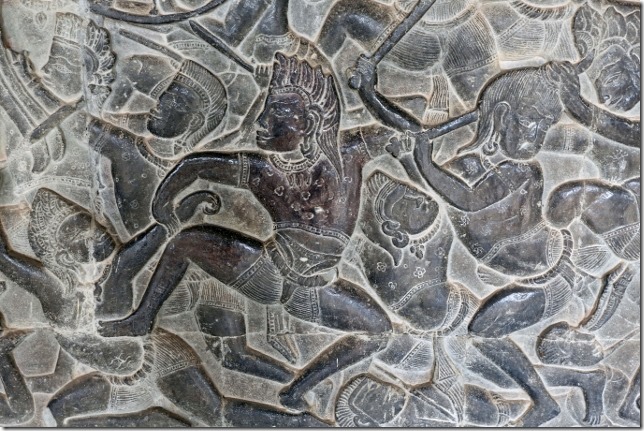 Others have been touched so much they are quite shiny.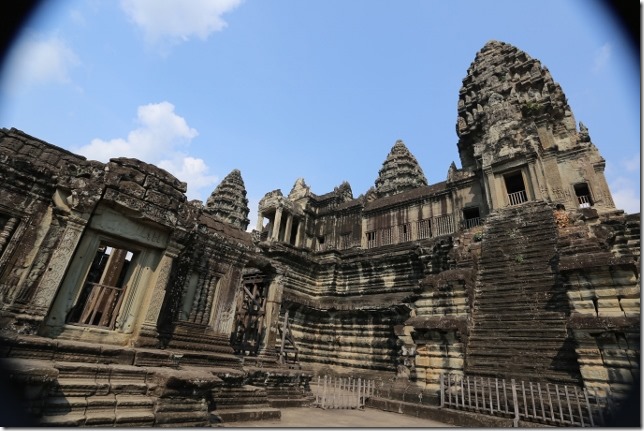 Just this first building is quite massive.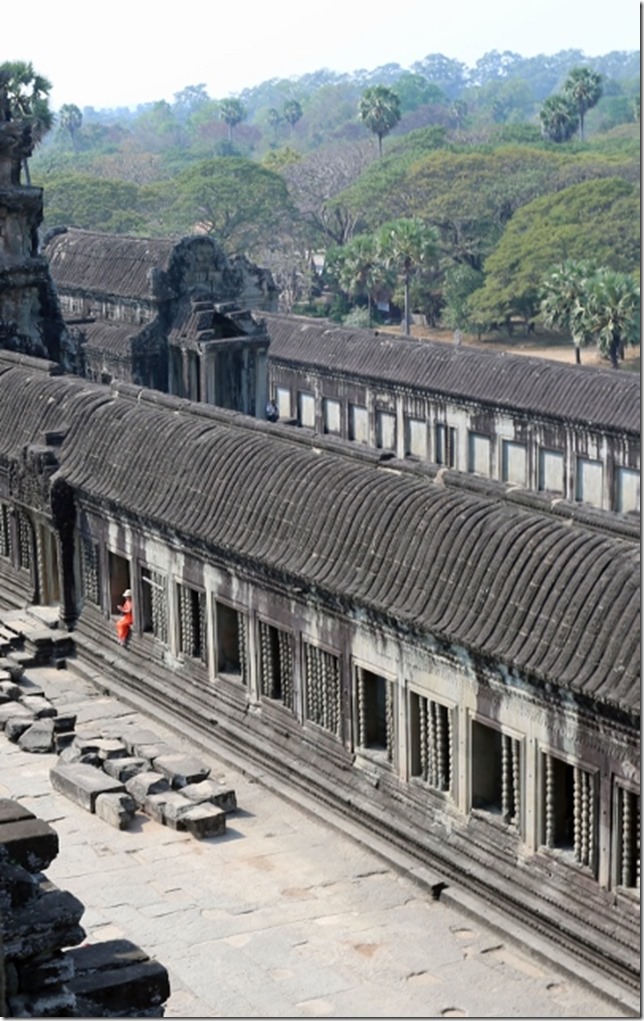 It's essentially a few gigantic rectangles.
Few steep bits of stairs to go up it you want a better view. After about an hour we'd pretty much "done" this temple so sat under the tree near the reflecting pond to wait for sunset and people watched for a bit. Had a few tourists who wanted their photo taken with us, so had to get rid of them quick smart.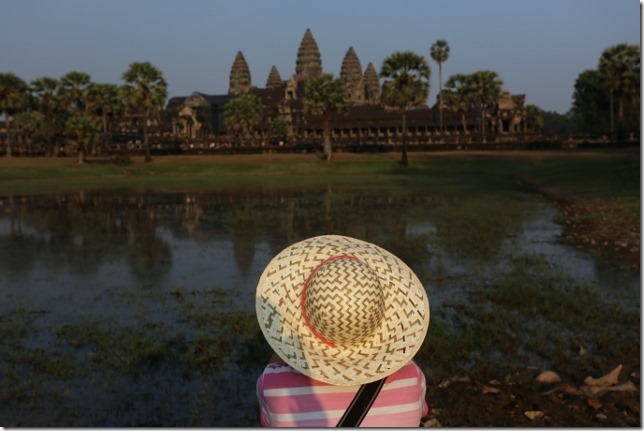 While the right reflecting pond was fairly empty it approached 5pm (when people can get a free sunset without incurring a ticket day) so we picked a good spot for a photo. Even though this bank is about 50m long and there were no other people this lady decided this was the only place she wanted to get a picture.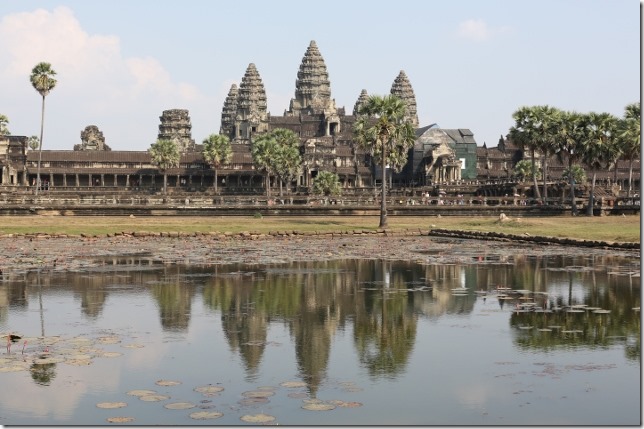 Meanwhile the other pond was really busy with tour groups, people selling stuff etc. This one seems to give a slightly better reflection but don't think it's worth the extra "people effort".
So back to our hotel to get a good night of sleep so we can try this again for sunrise. Out hotel internet is a bit flakey so posts may be a bit erratic over the next few days.