Up early this morning for a day trip to Chobe National Park in Botswana. Breakfast in the hotel started too late for us so off on an empty stomach. It was about an hour's drive to the border and handover point. I'd packed most things but since the kids had stolen my pens that I always keep in my backpack had forgotten to replenish that supply which made filling out our immigration forms fun. The guide had a pen that all 4 of us had to share.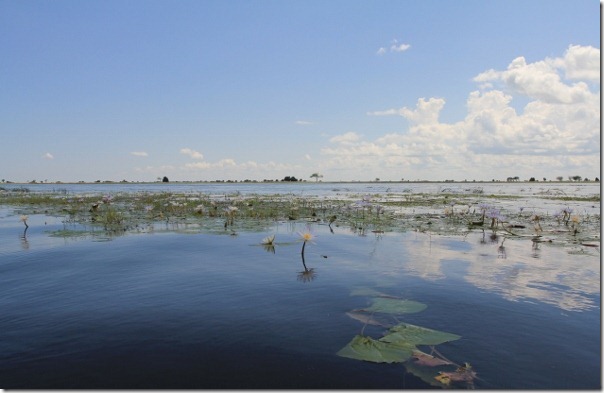 Once across the border it was off to a safari lodge to go on our boat cruise. It's the wet season at the moment and the area we're going along on our boat is usually land in the dry.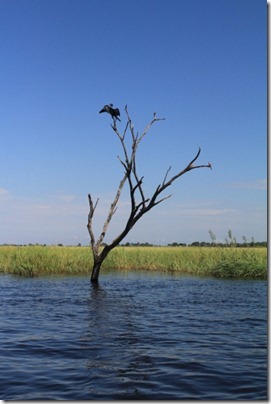 We stuck fairly close to the bank and pulled over as we saw different game like impala so everyone could take some photos.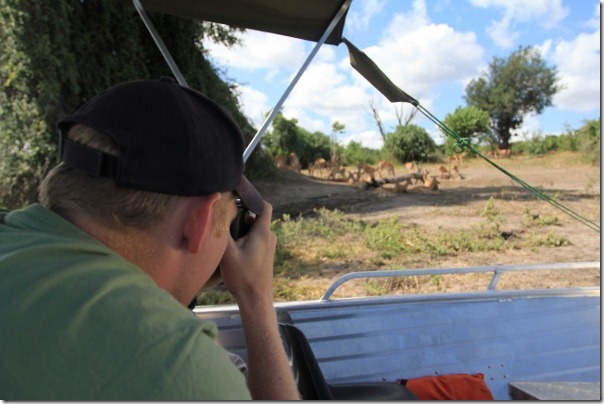 We saw lots of game including many pods of hippo,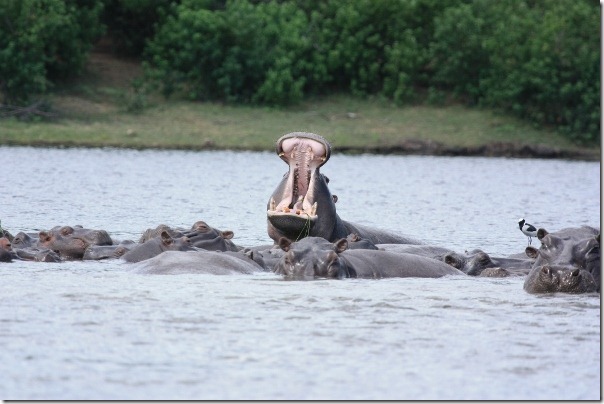 Quite a few crocodiles. A lot of them were fairly strong but the guys on our boat were keen to stir up one of the larger ones we parked very close to. Luckily they stopped before it decided to jump in the boat and eat the had they were using to splash water at it.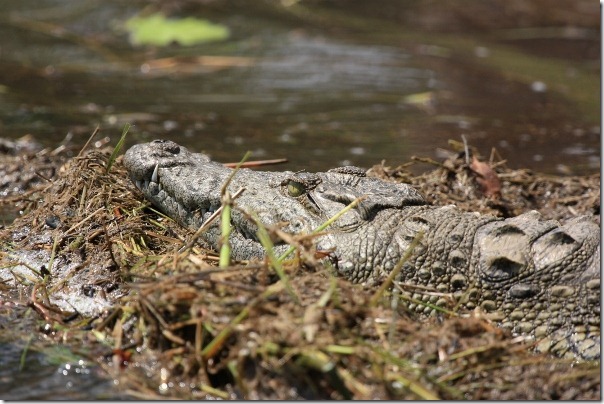 There were lots of birds around aswell like the eagle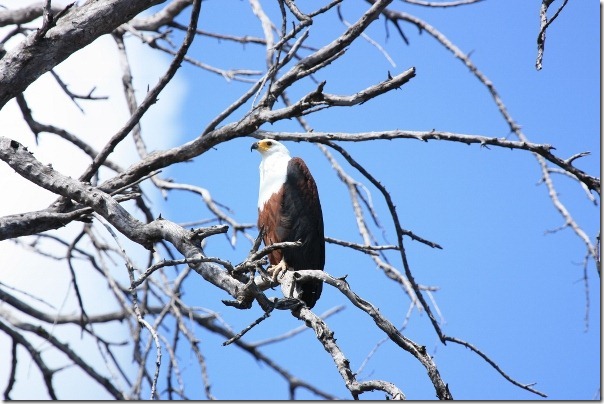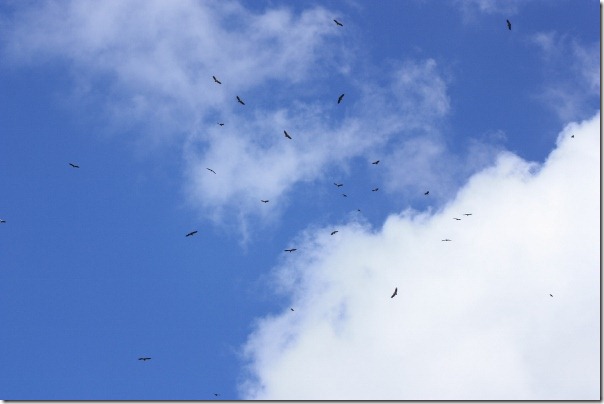 and vultures circling overhead presumably after some dead animal.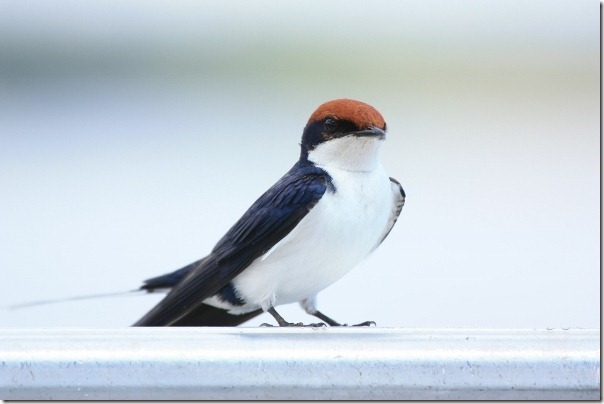 This little guy decided to catch a free ride on the boat.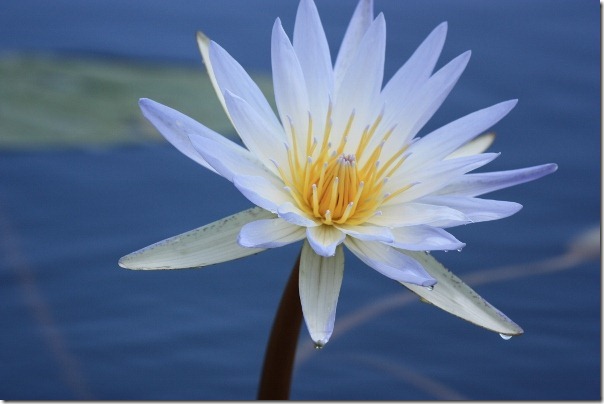 There was a good collection of water lillies. Always funny to be so far from home and see such familiar plants and animals.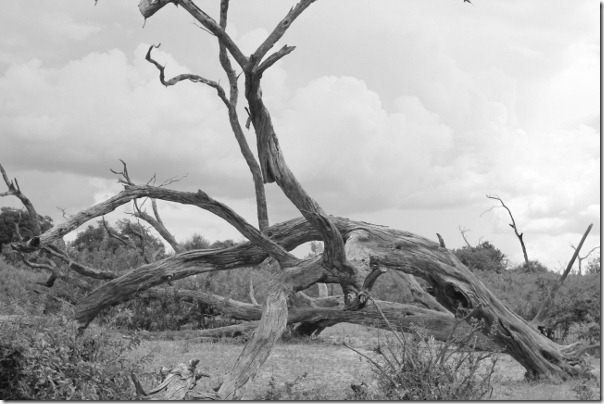 Back at the lodge it was a buffet lunch and boy was I full at the end. We switched vehicles for our game drive and here we saw elephants which are in over supply and have caused a lot of damage to the tree life in the park.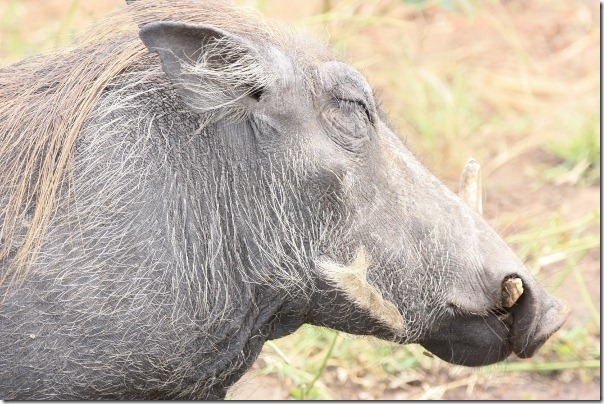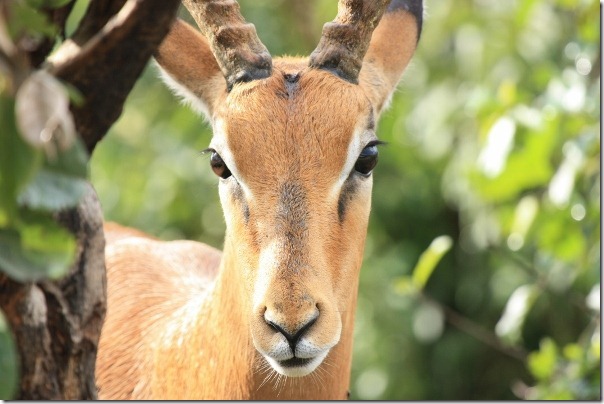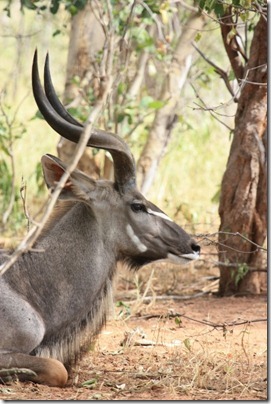 There was plenty of warthogs, Impala (or cheeseburgers as we've taken to calling them as they're considered the McDonalds takeaway food of Africa because of their abundance and the M like symbol on there rears), and the massive Kudos.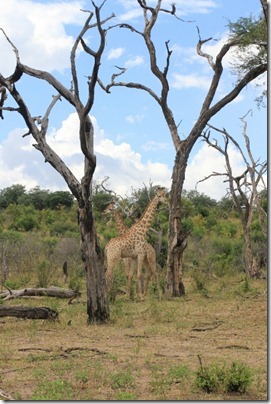 There were a few families of giraffe around that just stared at your for awhile before going back to grazing and we came across a massive herd of water buffalo.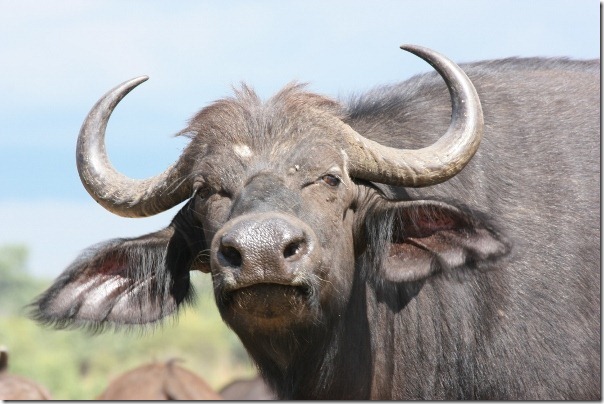 Along the road we passed a lot of turtles varying in size and a few families of baboon.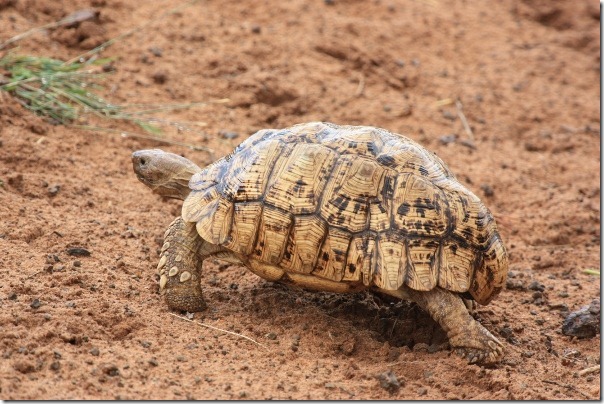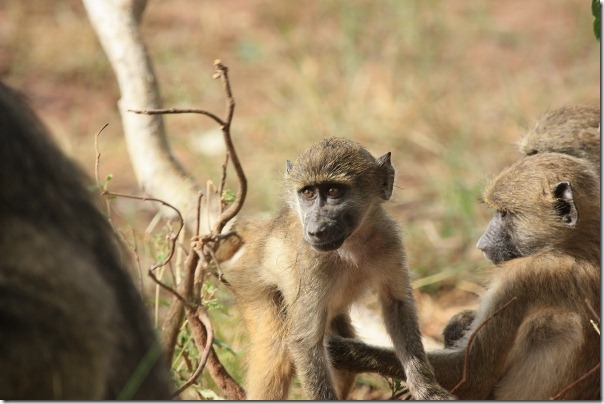 On our way out it rained and our guide was on hand to lend us raincoats for the open vehicle. As we were there in the heat of the day we didn't see any lion or leopard much to the disappointment of the other guys.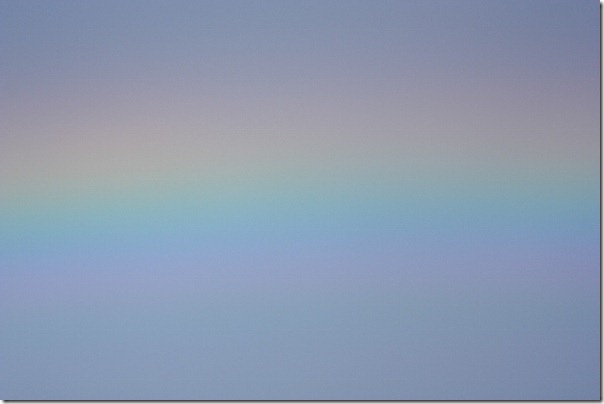 On the way back to Zimbabwe we had to buy another visa as the rules had changed recently. You used to be able to do day trips to Botswana and Zambia on a single entry visa when you weren't staying overnight. So now if you're planning any of these activities make sure you get a double entry visa on the way in.