Today's our last full day at Antelope Park. So we're trying to get our last few walks in with the different lions before we have to say goodbye. First up we took out the B's.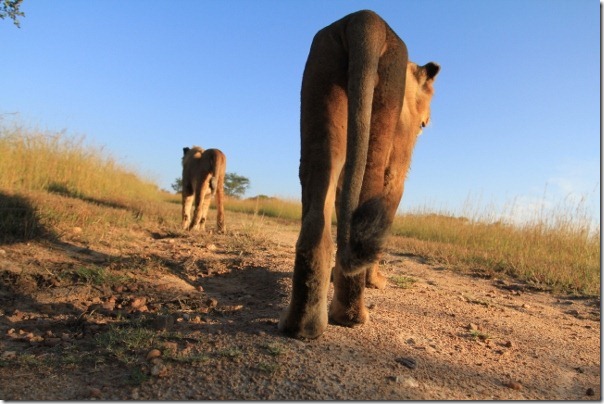 We tried to drive them towards some zebra and impala but they just weren't interested. Will miss these boys as they are both very good looking lions and happy to pose for pics.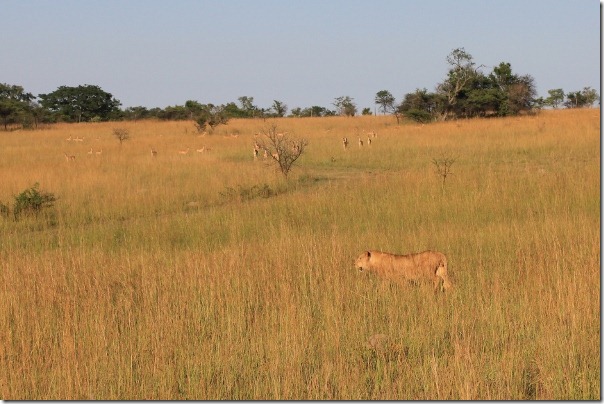 After breakfast we had behaviour enrichment with the MKs. John and I made them some cool elephant poo filled toys. They'd been fed recently and it was quite hot so they weren't particularly playful but once they got hold of our toys they didn't want to give them back.
After lunch our final bpg session. we were motoring through and then got called to help a man with a cow. A local farmer had a dead cow that the guys had bought to give to the lions and needed help moving into the fridge. First we had to move the existing cow further in to make room. The new cow was massive. Everytime the guys tried to pull it off the ute they pulled the car so I got to sit in the ute with my foot on the brake.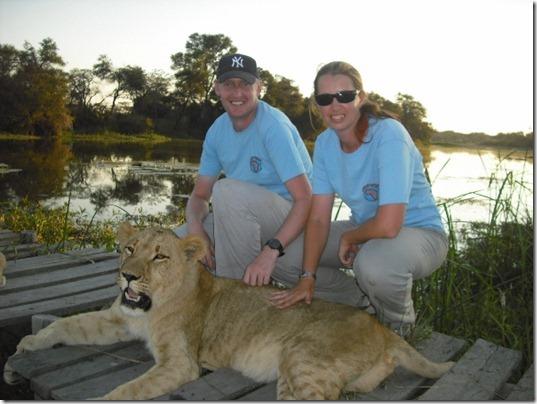 Last session of the day we had the MKs and we thought we had clients so we didn't take our cameras. Turned out there were no clients and they were in a posing mood. DOH! Rikki had some space on her camera and took a few pics of us with them at the jetty.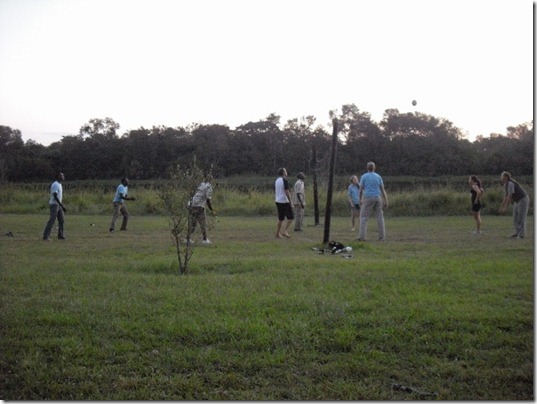 Had to hurry back for 6pm volleyball game against the staff. These guys were pretty good and very competitive. It was good fun and we've left our ball with Evans so they can keep playing.