I've just submitted my entry for this year's LibraryHack competition, a 10 Gigapixel Mosaic of Queensland made from 52,102 images from the State Library of Queensland.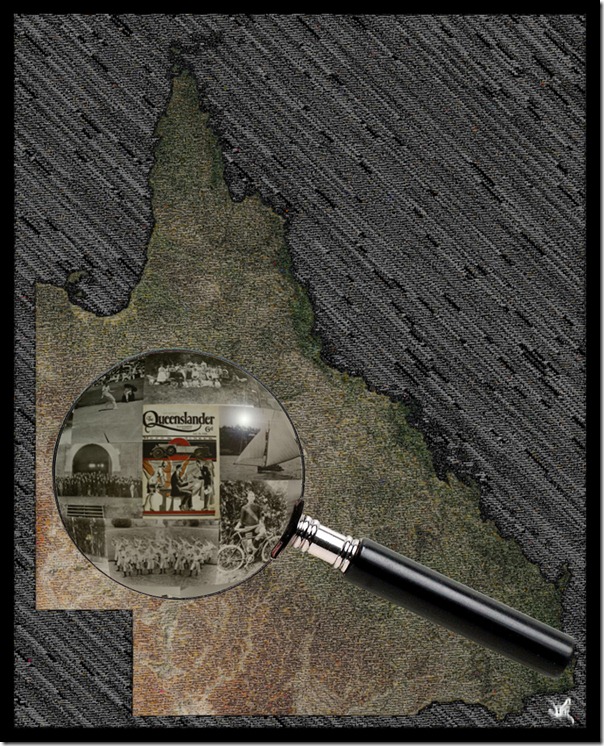 View the full resolution version here.
Currently the full resolution version is only 50% or 2.5 Gigapixels, I'm having trouble outputting a complete tileset at level 17 but it is still great to explore at level 16.
The images are from the State Library of Queensland's out of copyright photographs from their photograph collection "People and places from across Queensland across time" . Data source is here: http://data.gov.au/dataset/picture-queensland/
The image for the mosaic is NASA's Blue Marble Imagery cropped to the political boundary of Queensland. The mosaic was created using AndreaMosaic's 64bit professional version, Photoshop CS5 and DeepZoom tools. It was processed on a Dell dual 6 core Xeon X5680 T5500 Workstation with 24GB Ram. It took just under 7 days to compile the images, mosaic, process, tile and upload to our website. The energy used to power the hardware was offset by our 6KW/h Solar System and the awesome Queensland Sun.
Since the requirements of the competition are to upload to flickr I've made a little 1024px representation of the artwork combining the zoomed out view of the mosaic with a magnifier. Each one of those pixels is a separate image.
If you have any questions you can catch me on twitter.