After yesterday's early start we decided to skip today's 4am trip to hear the lions roar to catch up on some much needed sleep. We started our morning with an introduction to the birds around Antelope Park. There's quite a few plovers around but they are a completely different colour and don't have the hooks on the wings like we do but make a similar sound and behaviour.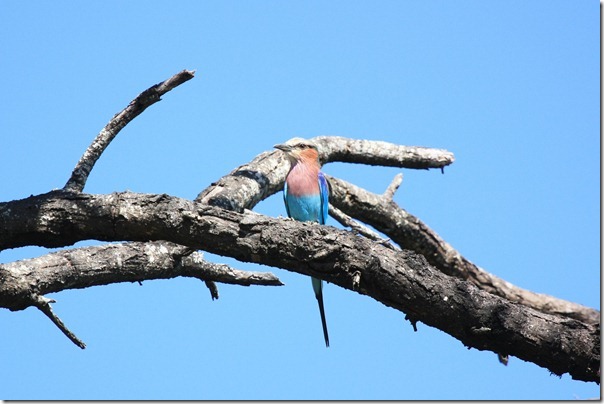 Next up we had BPG – cleaning out the lion enclosures. We ripped through the first two and got stuck at number 3 when we could only get 2 of the 4 girls to move into the holding pen. We eventually gave up and went and cleaned out 2 of the big male enclosures. I'm surprised after doing Bomas at the small amount of mess they actually make.
After lunch we had cub descriptions. We sat inside the MK's enclosure with them and spent time describing distinguishing features and behaviour. Wish we'd done this earlier so we knew how to tell them apart!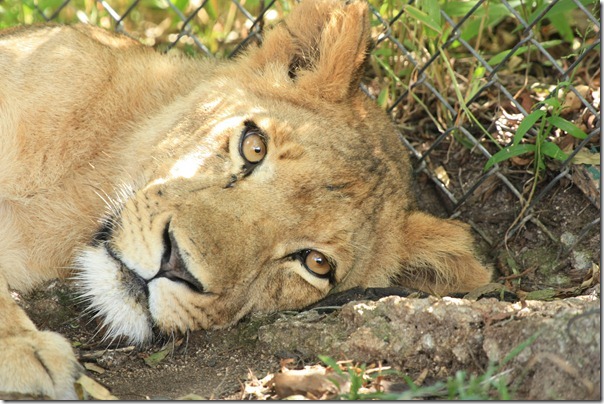 Mara is bigger than the other girls and has a 1/4 moon chunk out of her ear.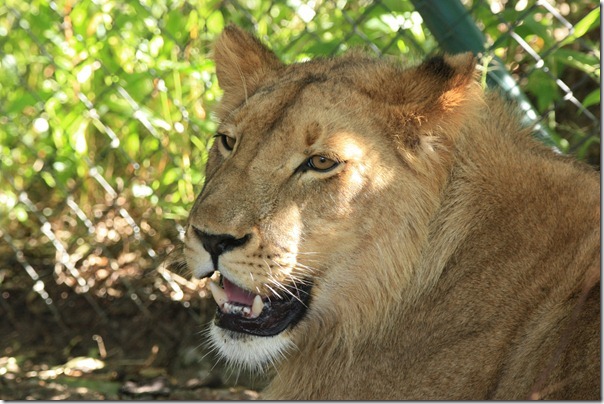 Moyo is the only boy in the group.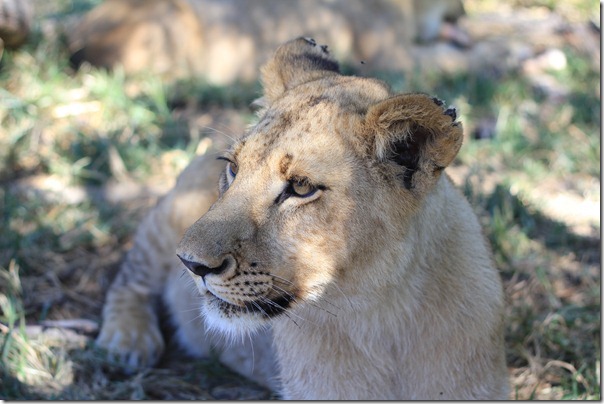 Meeks is lighter in colour and has a shredded pattern on her ears. Kali has a smaller face and has near perfect ears.
Last session we took out the 2Bs again. Today they felt like a bit more of a walk which was really good. Tom was on hand to help with pictures as always.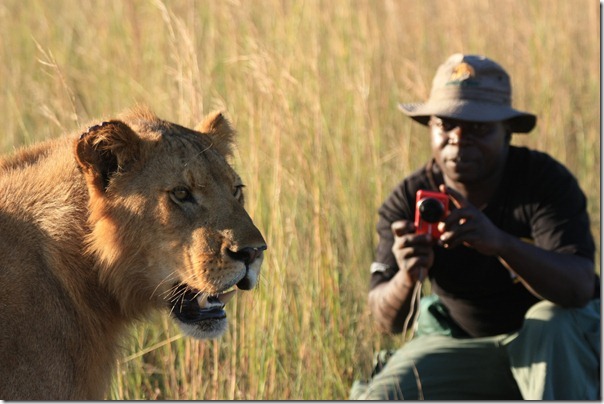 We came across some zebra and impala and they gave a very lame attempt at stalking them. The spent much of the time looking back at us like .. hey guys aren't you going to help?