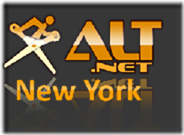 I'll be in New York in July for the Imagine Cup 2011 Software Design finals and while we're there we are fortunate to be able to present at some local user groups. We'll be presenting on the newly released Microsoft Kinect SDK at the New York Alt.Net group. We're pretty excited to be able to show off features in the SDK Beta that was released yesterday and looking forward to meeting some locals while we're there.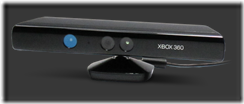 The official blurb:
Kinecting The Dots – Developing with the Kinect SDK
The Microsoft Kinect holds the Guiness World Record as the fastest-selling consumer electronics device ever, selling 8 million units in the first 2 months.
With the recent release of the official SDK, you are the controller, with the ability to change the face of future applications.
Learn how to take advantage of depth sensing, skeletal tracking and sound source localisation in a sub $200 device in your next project using your current .Net skills.
Meeting Details
When: Tuesday, July 19, 2011 6:30 PM
Where: EMC/VMWare/SpringSour
ce NYC offices – 2 Penn Plaza New York, NY
How to register: Head to the Meetup site and register here