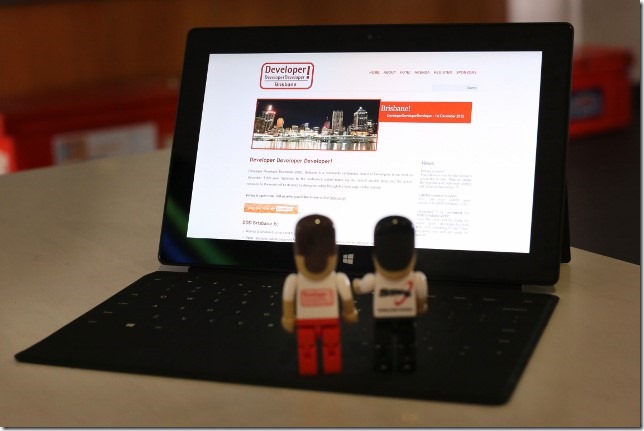 Yesterday over 100 of Brisbane's keenest developers descended upon QUT for the 2012 DDD Brisbane.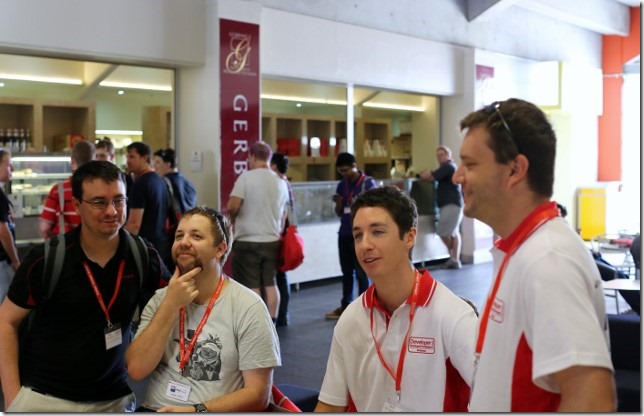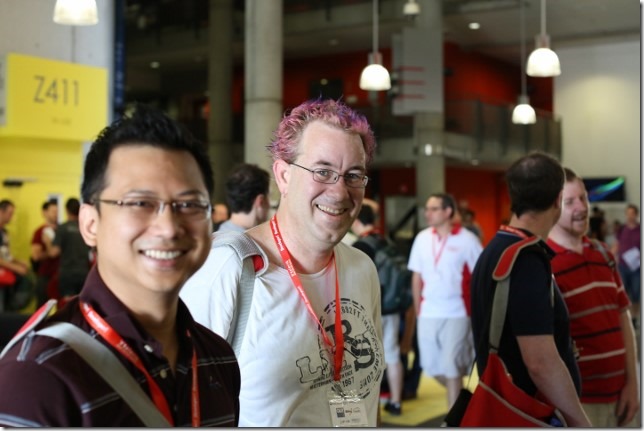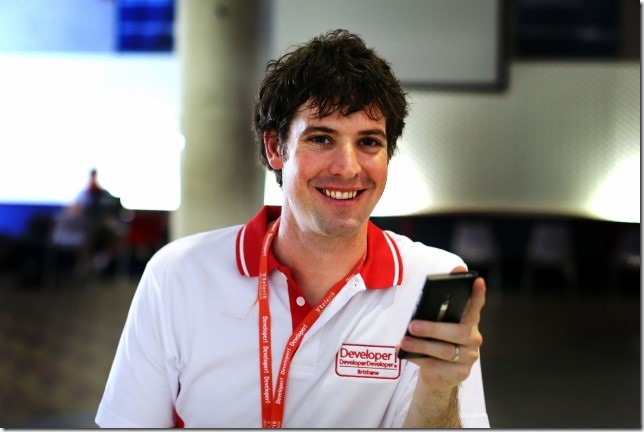 The doors opened at QUT at 7:45 and we had a bunch of people keen to get inside and out of what was a very hot day. After registation and handing out the bags and swag it was off to the sessions.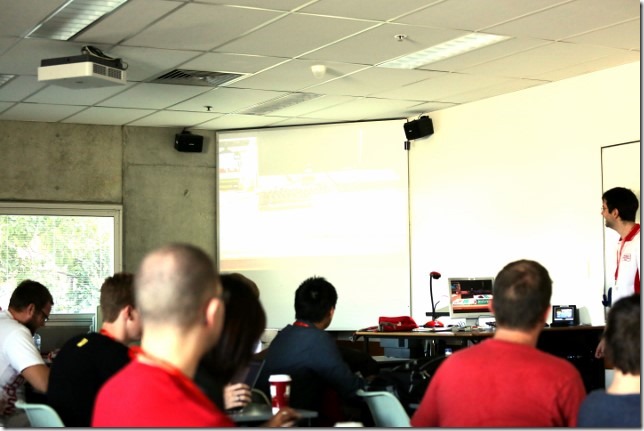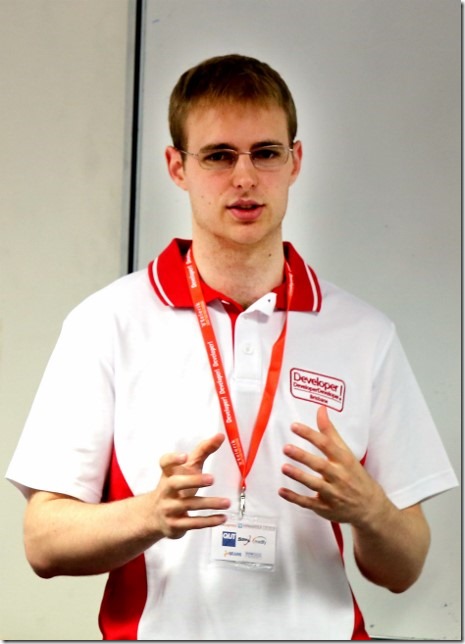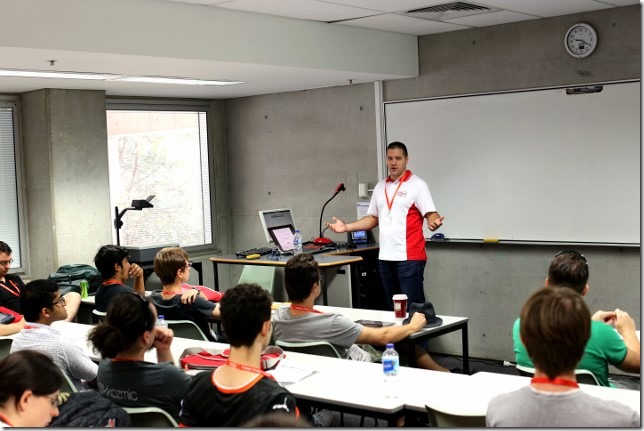 First session we had Maurice/Patrick, Rod and Robert.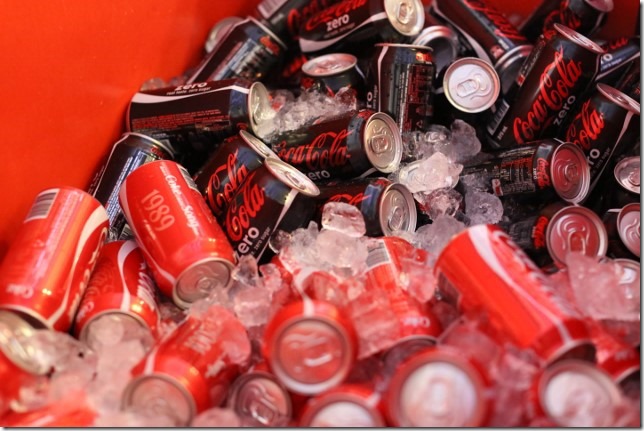 While the first session was on Dave and I did an ice run and cleaned Coles out all their bagged ice. Wanted to make sure it was back and in the esky in time for the first break as we know people would been keen for an icy cold drink on such a hot day.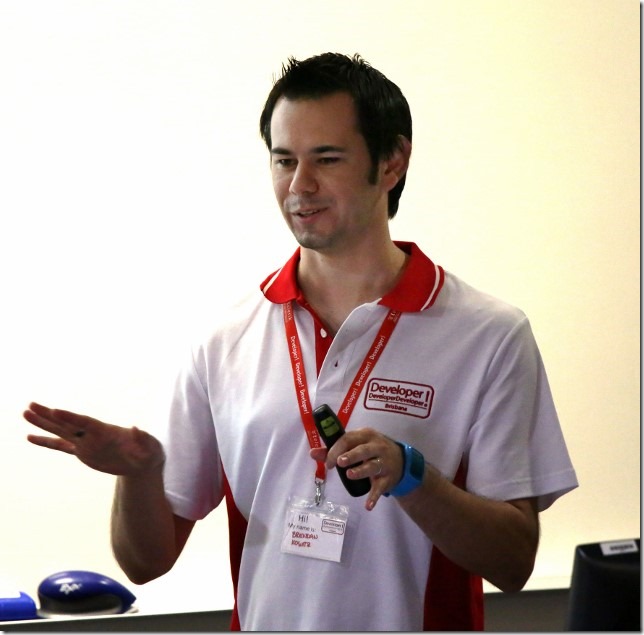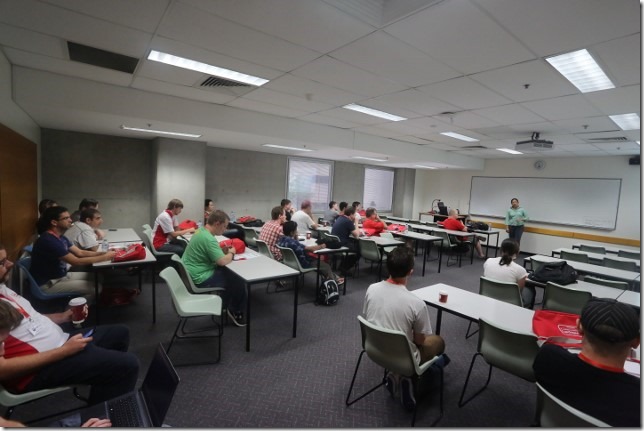 2nd round of sessions we had Brendan, Kay and Andrew.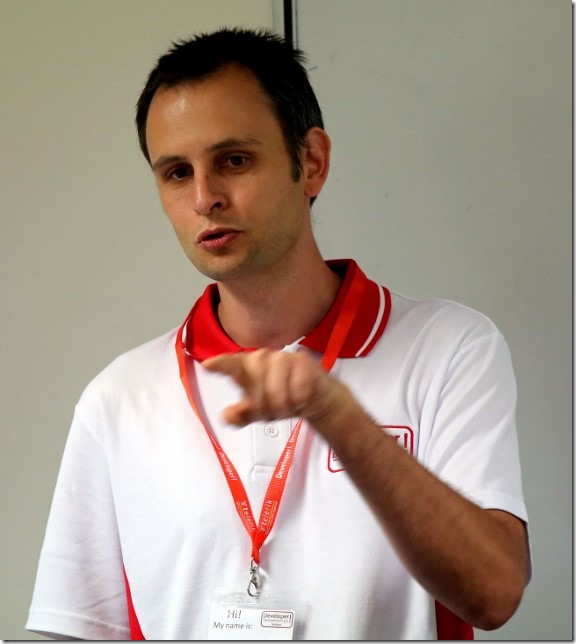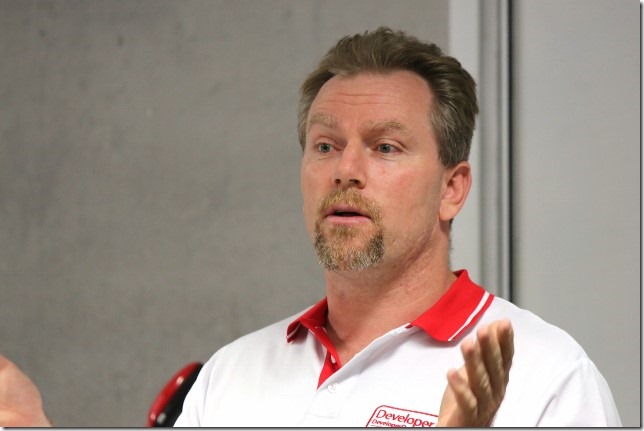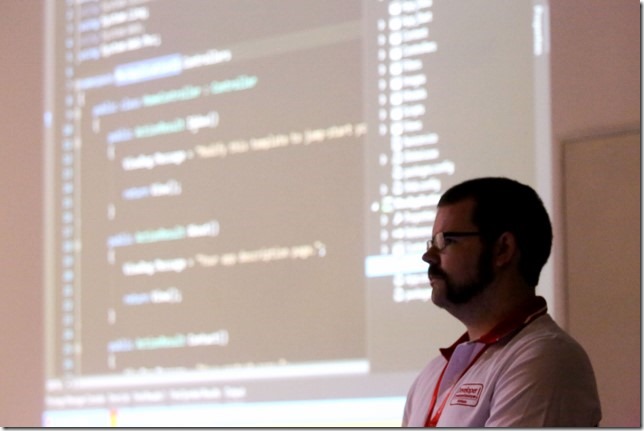 3rd session and standing between the attendees and the food was Bydren, Adam and Maurice.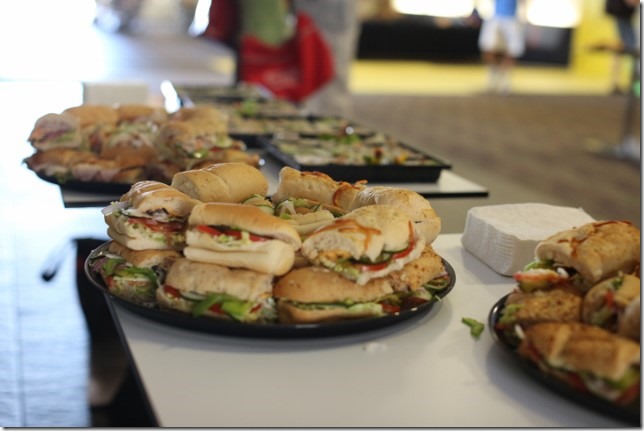 Then the all important lunch! Amazing how much food a crowd can eat through : 45 pizzas, 8 plates of subway and 9 platters of sushi!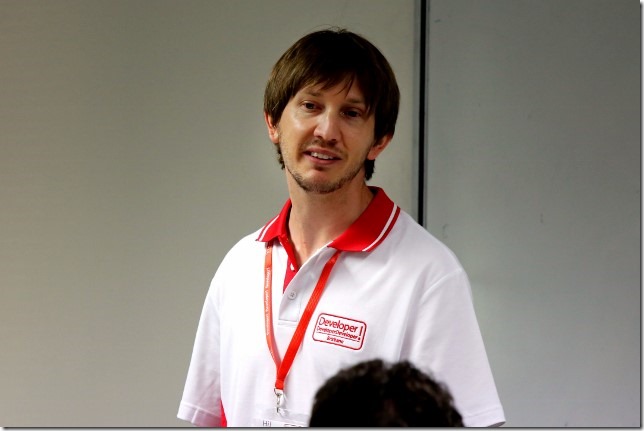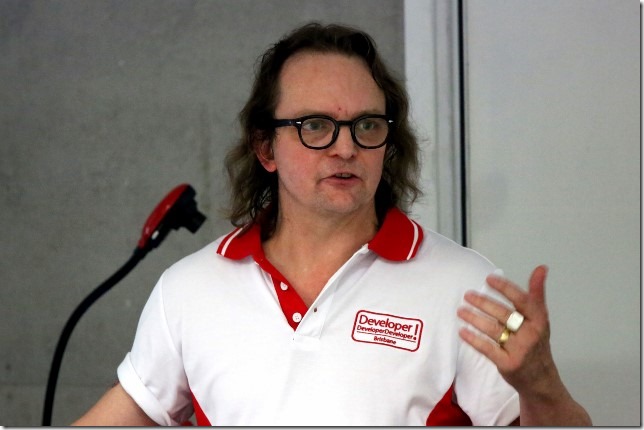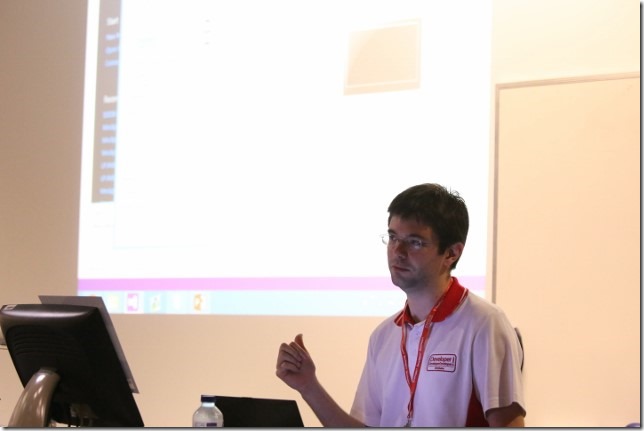 Now that everyone was full and happy, back to session 4  with Liam, William and Patrick.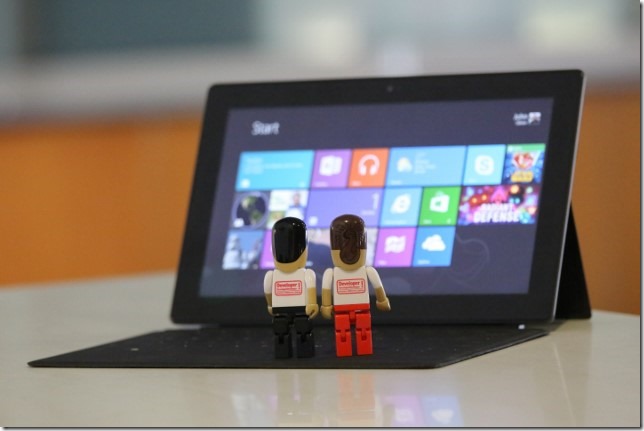 While we were cleaning up after lunch, the swag was memorised by John's surface.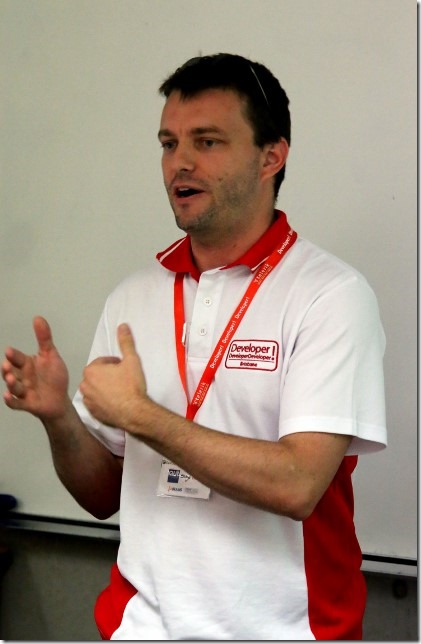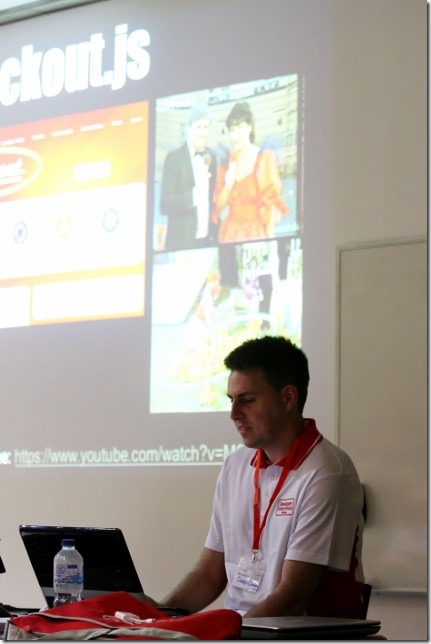 Session 5 we had  Philip, Andrew and Joseph.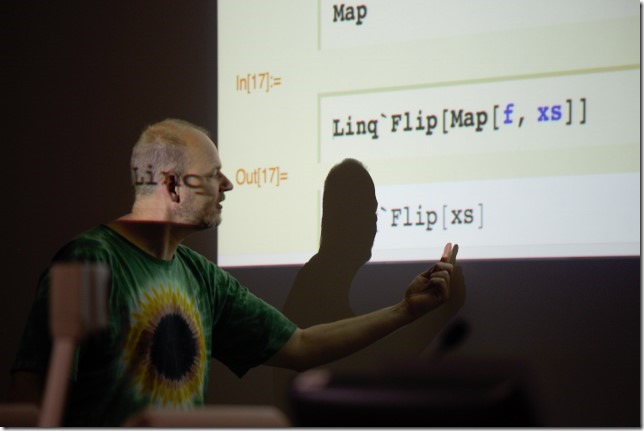 For the last session of the day we were very lucky to have Brian Beckman and Erik Meijer as our special guest speakers!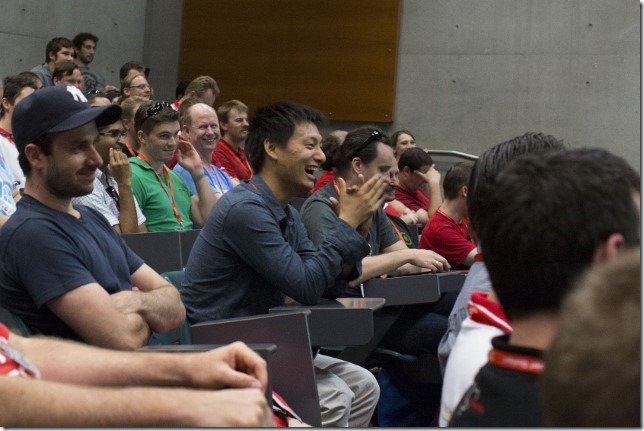 They were very entertaining and had the crowd in lots of laughter as they recreated Linq in Mathematica.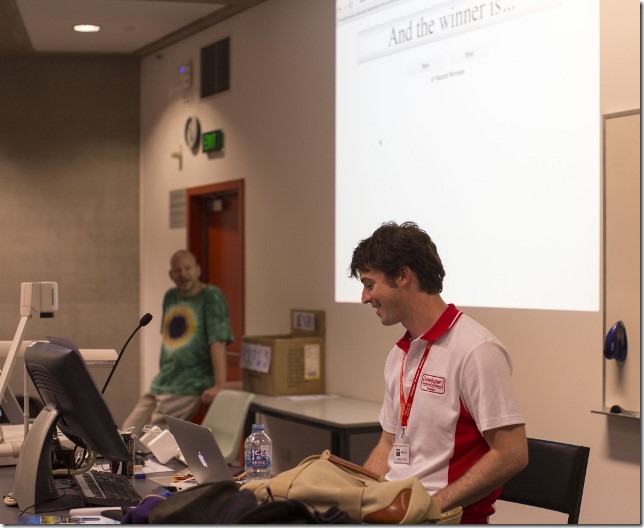 Finally, Damian ran through the 18 prizes donated by all our kind sponsors. David from Infragistics also gave out an extra impromptu license suit to one of the attendees who helped out with some of the mathematica demo.
What a excitement filled day! It wouldn't have happened of course without our great sponsors, the great speakers, the attendees and Damian heading up the organisation and of course Lin, David, and John helping out with all those extra tasks before and during the day. Thanks EVERYONE!
Here's hoping next year's is bigger and better yet!
If you're keen to see the rest of the pics we took, check out our smugmug album.