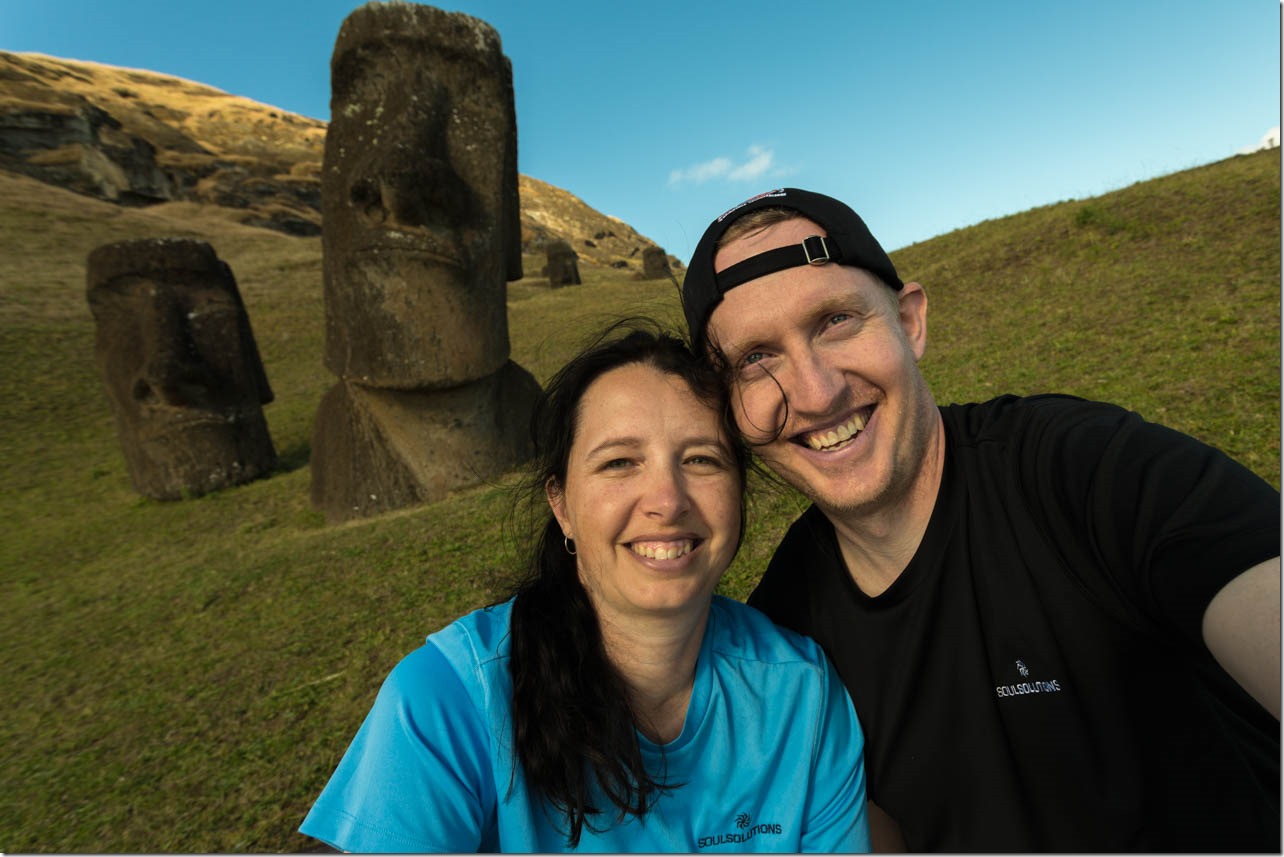 We woke up early this morning – something about jumping back 13hrs in time one day and then another 2 the next. The sun doesn't rise here till about 7:30 am and we had no wheels so it was a slow start to the day. We did get internet however, it's slow but we can get a blog post out there.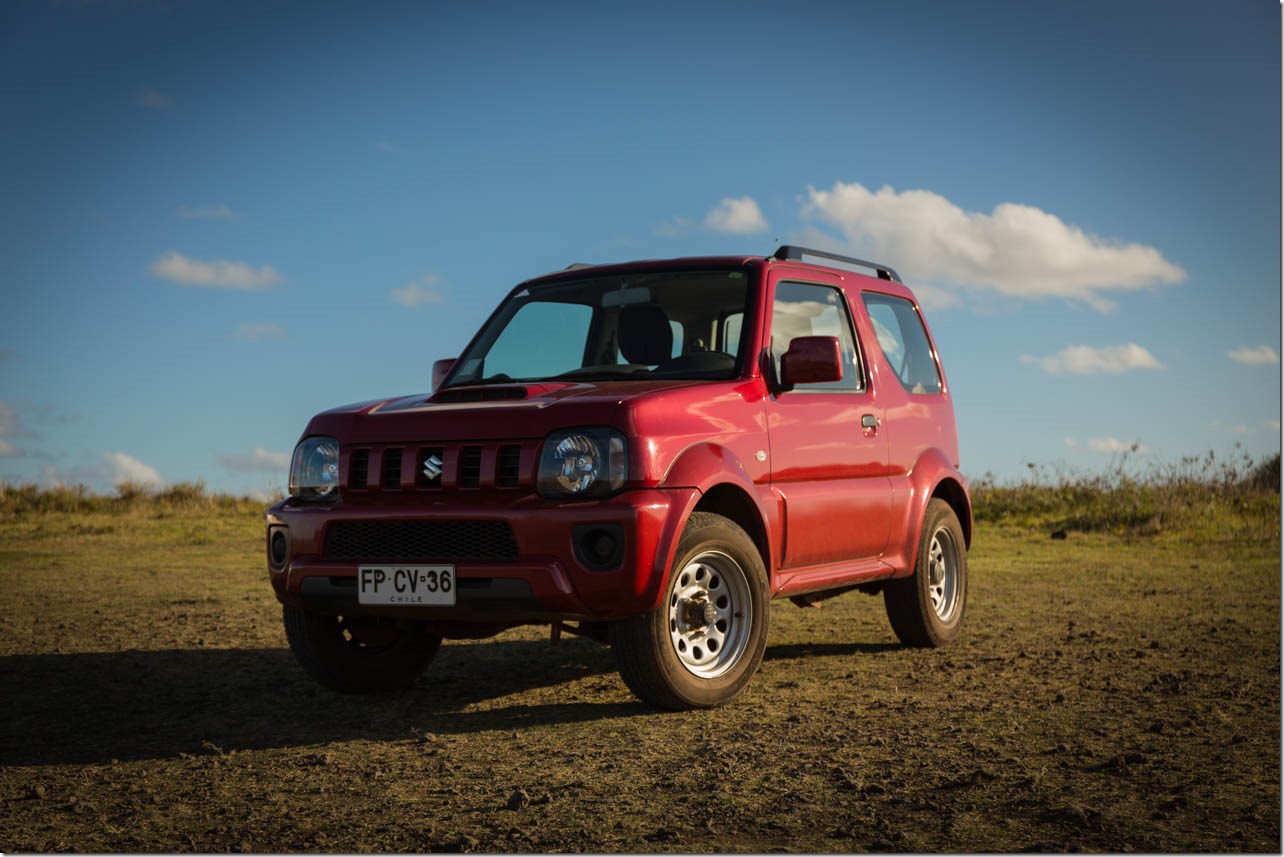 We had breakfast and got our wheels – a red Jimmy for our stay. This morning we sussed out a couple of my top locations for pictures. It was really overcast and an awful sky so the mornings' pictures were very disappointing or needed lots of editing to make them look ok.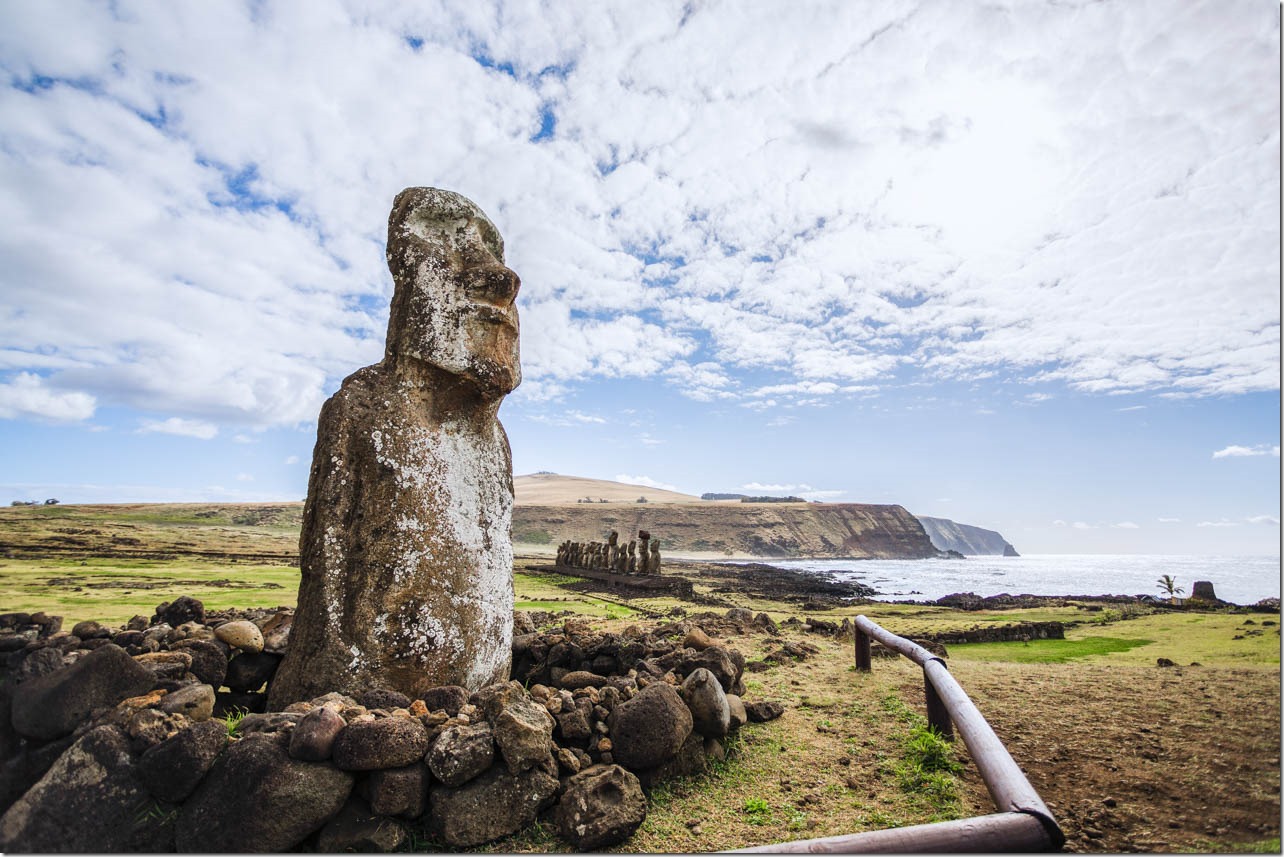 #1 Tongariki – bad light in the morning. Could look good for sunset or late after noon.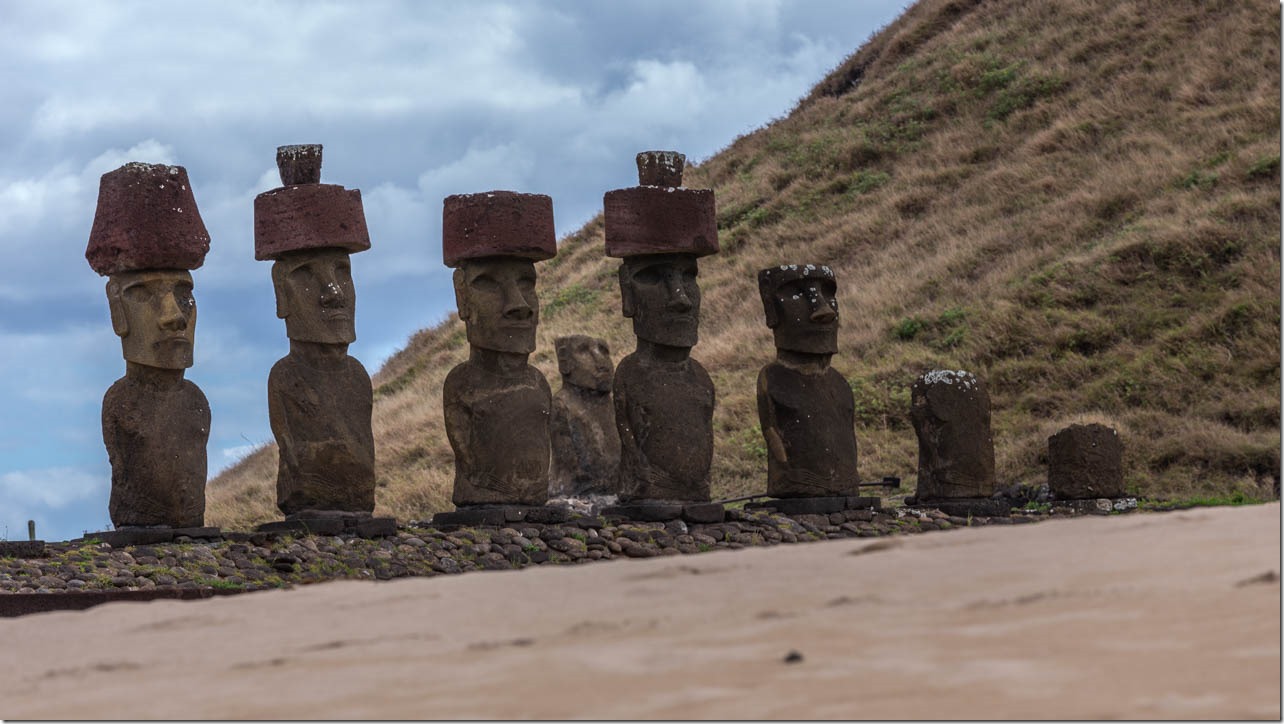 #2 Anakena – a bit different as the Anu are in a beach setting. These guys are much smaller.
#3 Ahu Kivi – The only ahu facing the ocean and on the west side so these will look better in the afternoon.
We found some lunch it started to rain so we headed back to our cabana and I had a bit of a nanna nap till the afternoon.
The afternoon was FANTASTIC! Beautiful blue sky and a nice amount of cloud cover. We decided to take advantage of this and head to my #1 pic for photos Rano Raraku.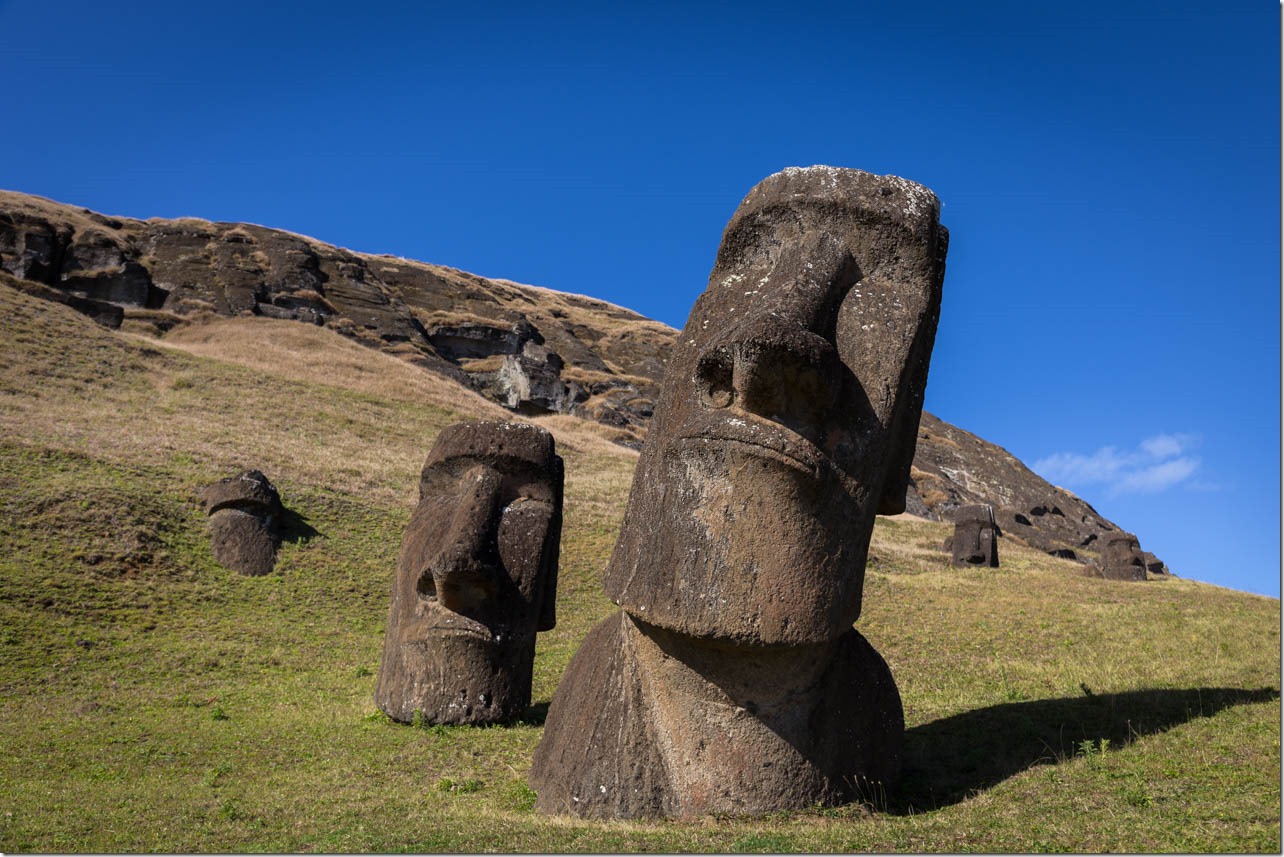 Our national park ticket only allows one entry here so we made the most of it and spent a few hours there taking photos.
This place is the quarry for the Anu and you can see where they've been cut out, ones that are half finished and a bunch sticking out of the ground.
This place is totally worth the whole visit to the island.
After being kicked out by the park rangers at 6pm we headed back to Tongariki to get some better pics in the afternoon light and it didn't disappoint.
Next we headed to Ahu Kivi to see how the afternoon light light up the faces.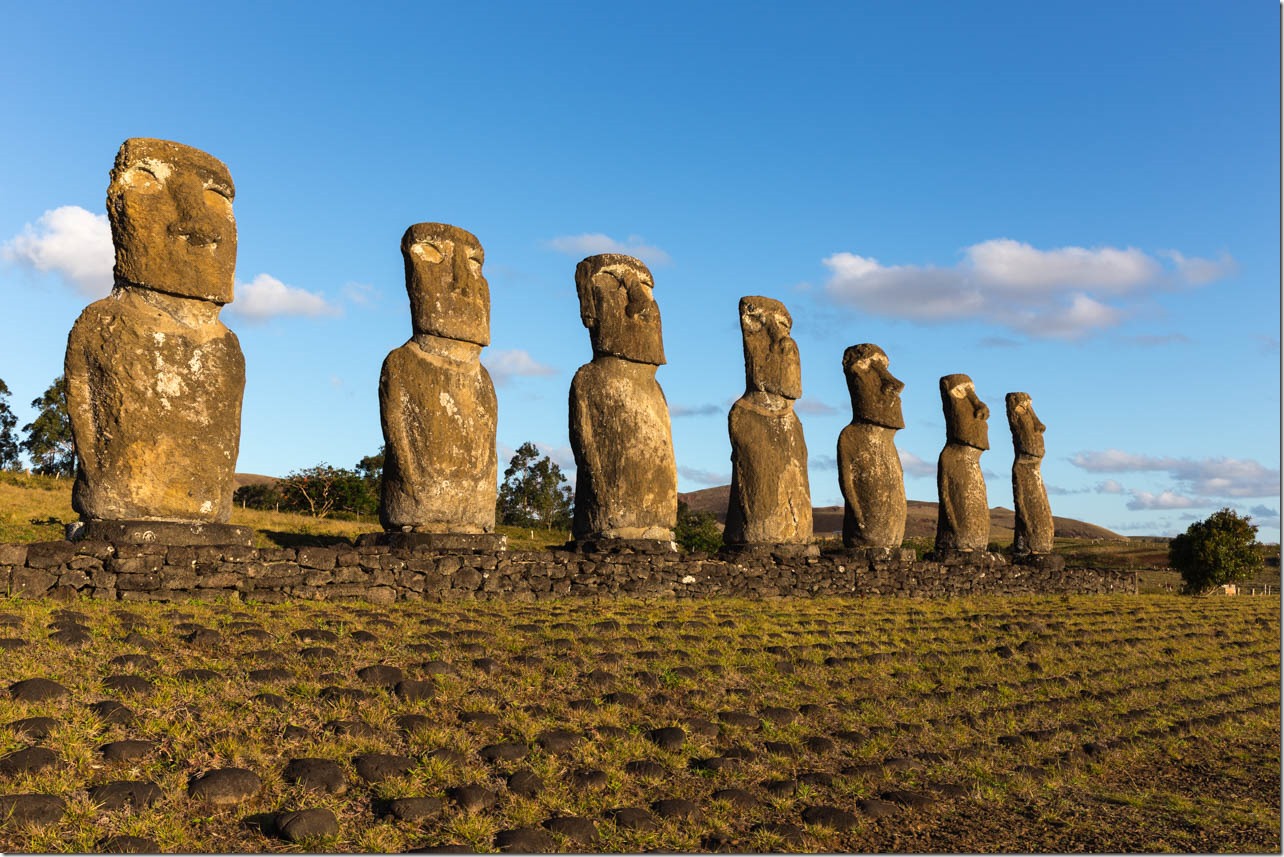 Finally we went back to yesterday's sunset location of Tahai and the big shiny bally of fire in the sky did not disappoint today.