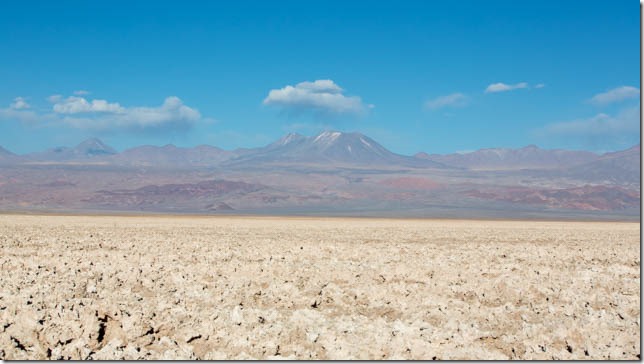 Today was a long day. We did a big tour of some of the main sites.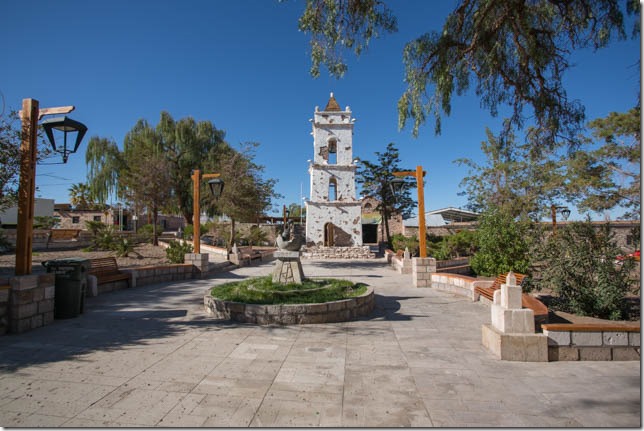 First main stop was at the old bell tower and we saw the nun from the church across the road climb the ladder and ring it.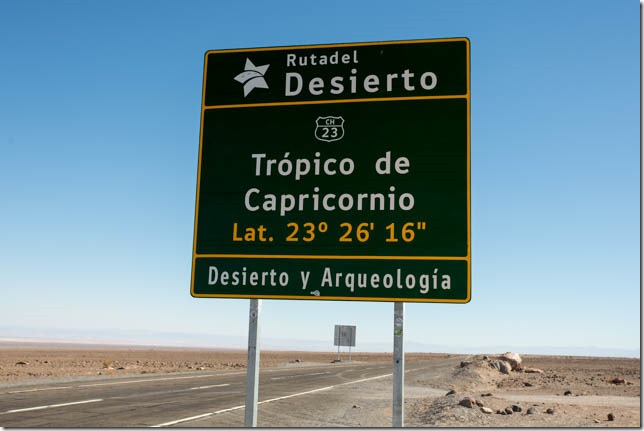 Next up Tropic of Capricorn.
Pass some vicunas.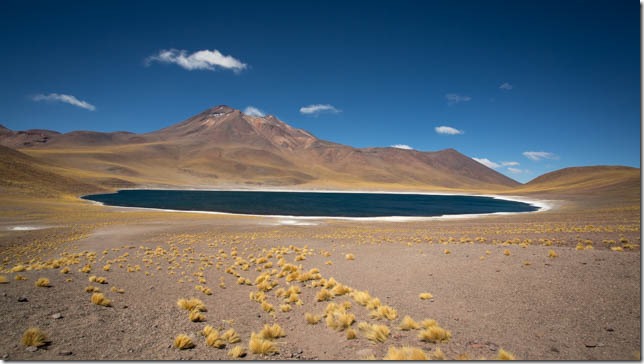 Next we arrived at some beautiful lagoon. We're up really high now but the vegetation increases as we go higher.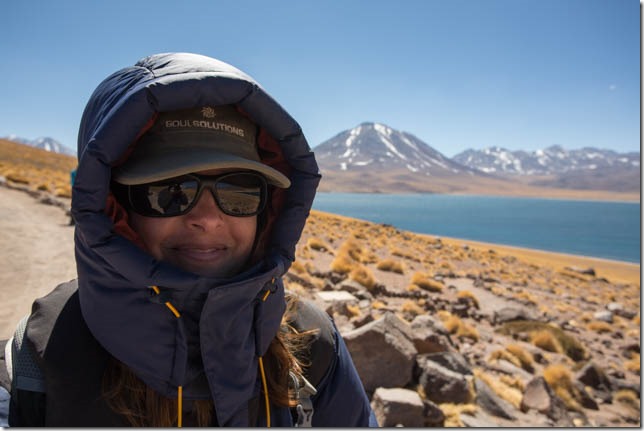 The tour company supplied jackets but we almost didn't take them up on it. Boy was I glad we did.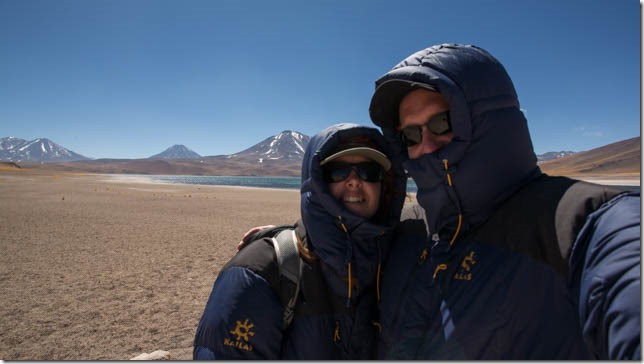 The wind here was so cold!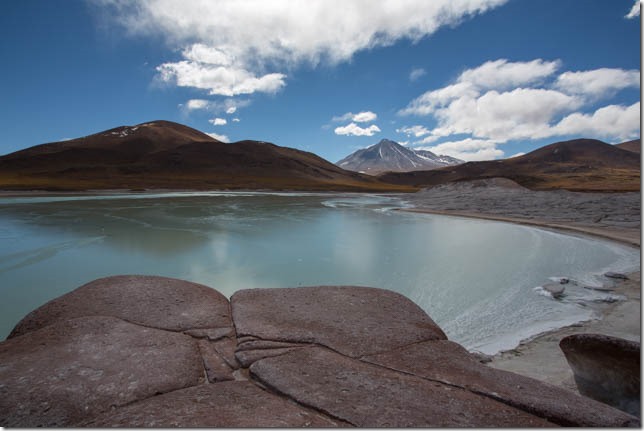 Stop at Red Rocks.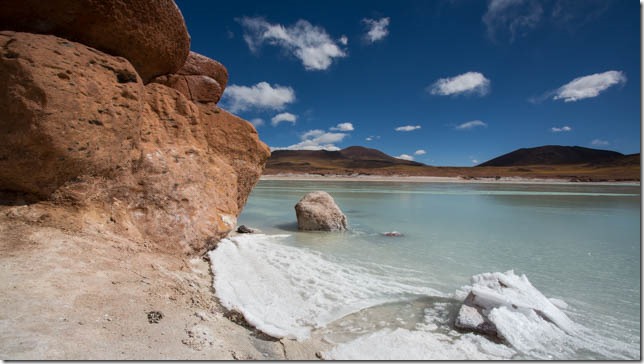 Great contrast between the red volcanic rocks and the frozen salt pans. The wind here was insane!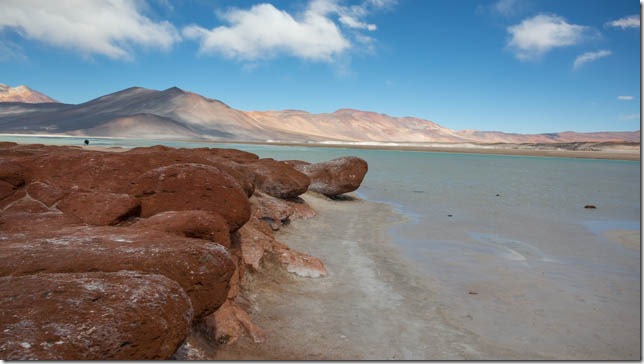 So cold and so strong I really struggled to close the door of the car.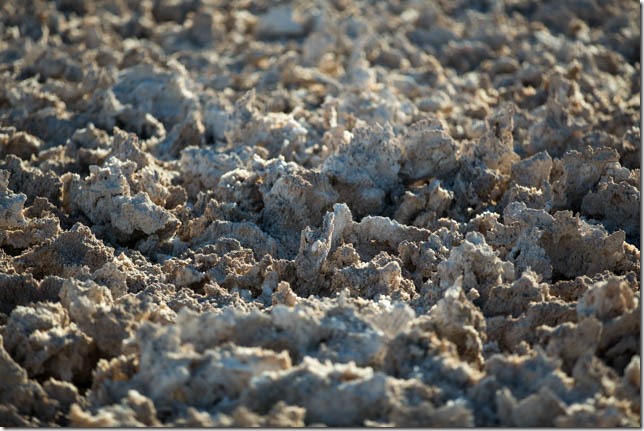 Finally the salt pan.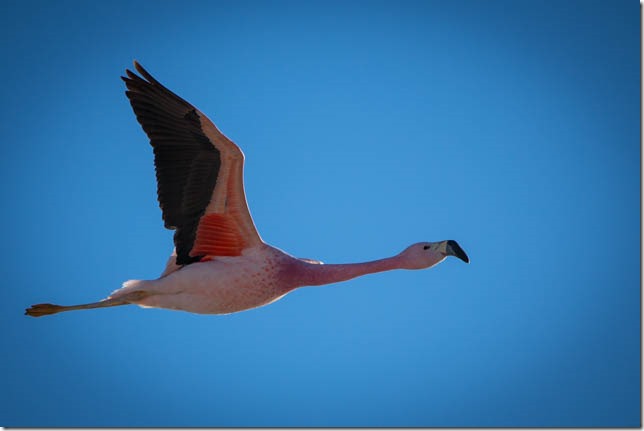 It's home to lots of flamingoes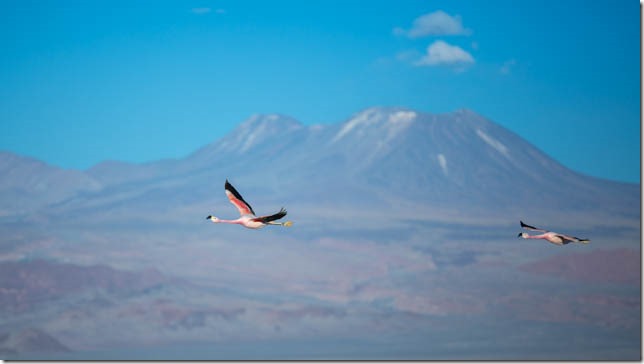 which looks pretty cool with the volcanoes as a backdrop.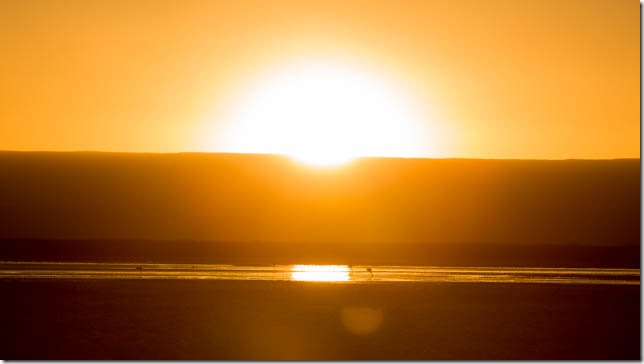 Finally we watched the sunset and the mountains get lit up by the setting sun.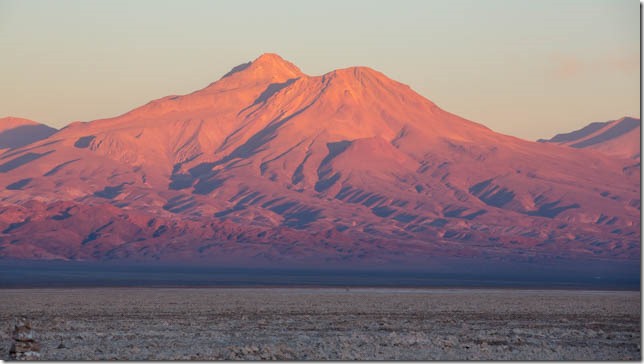 Then back to the hotel to crash after 12 hours of driving around! Amazing contrasts of landscape but boy am I wiped!